Manonmaniam Sundaranar University Exam Result 2023
Onlineresultportal.com | Updated: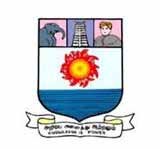 Manonmaniam Sundarnar University is a dynamic University of higher learning set in rural Tamil Nadu, India with a 550 acres campus at Tirunelveli. Established in 1990, this excellent University is named after the Tamil scholar/professor Manonmaniam Sundaram Pillai. The establishment of this University by the Tamil Nadu Government caters to the much cherished dream of the people of Tamil Nadu especially from the districts of Tirunelveli, Tuticorin, and Kanyakumari. The University also holds its recognition from the University Grants Commission (UGC) and is accredited "B" Grade by the National Assessment and Accreditation Council (NAAC). This seat of higher learning has a vision and mission to attain excellence and provide quality education in the rural and un-reached sectors through innovative techniques.
Currently the University offers undergraduate, postgraduate, diploma and research programmes in areas of Animal Science, Biotechnology, Chemistry, Commerce, Communication, Computer Science & Engineering, Criminology, Economics, Education, English, Environmental Science, Geotechnology, History, Information Technology & Engineering, Management Science, Management Science, Mathematics, Pharmaceutical Chemistry, Physics, Physical Education, Plant Science, Psychology, Renewable Energy, Social Exclusion, Sociology, Statistics, Tamil and Distance Education Programmes. Some of these departments of study receive research projects from funding agencies in India, Europe, USA, Japan and UNO.
The students who are interested to apply for regular as well as distance education programmes can search the University website- www.msuniv.ac.in regarding admission, courses, admission forms, courses, fees structures and other important updates and notifications. In addition to this, www.onlineresultportal.com too provides details about all Universities and educational institutes of India along with results of various kinds of examinations.

Details of Manonmaniam Sundaranar University
Full Name
Manonmaniam Sundaranar University
Affiliations
UGC, AICTE, NAAC
Contact No
0462 232 2973
Website
www.msuniv.ac.in
Founded
7 September 1990
Email
registrar@msuniv.ac.in
Address
Abishekapatti, Tirunelveli, Tamil Nadu 627012
State
Tamil Nadu
Country
India
List of courses offered by Manonmaniam Sundaranar University

Degree
Duration
Arts Courses
B.A. (English)
3 Years
B.A. (Tamil)
3 Years
M.A. (Economics)
2 Years
M.A. (English)
2 Years
M.A. (History)
2 Years
M.A. (Sociology)
2 Years
M.A. (Tamil)
2 Years
M.P.Ed.
2 Years
M.Phil. (Economics)
2 Years
M.Phil. (Education)
1 Years
M.Phil. (English)
2 Years
M.Phil. (Hindi)
2 Years
M.Phil. (History)
2 Years
M.Phil. (Mathematics)
2 Years
M.Phil. (Physical Education)
2 Years
M.Phil. (Sociology)
2 Years
M.Phil. (Statistics)
2 Years
M.Phil. (Tamil)
2 Years
Ph.D. (Tamil)
5 Years
Diploma in Tamil
3 Years
Engineering Courses
M.E. (Computer Science and Engineering)
2 Years
M.Phil. (Computer Science and Engineering)
2 Years
M.Phil. (Geomatics)
2 Years
M.Phil. (Information Technology)
2 Years
M.Sc. (Nanotechnology)
2 Years
M.Tech. (Information Technology)
2 Years
M.Tech. (Nanotechnology)
2 Years
Medical Courses
M.Sc. (Pharmaceutical Chemistry)
2 Years
Science Courses
M.Phil. (Biotechnology)
1 Years
M.Phil. (Chemistry)
1 Years
M.Phil. (Computer Science)
1Years
M.Phil. (Physics)
2 Years
M.Sc. (Biotechnology)
2 Years
M.Sc. (Chemistry)
2 Years
M.Sc. (Computer Science)
2 Years
M.Sc. (Criminology & Criminal Justice)
2 Years
M.Sc. (Environmental Biotechnology)
2 Years
M.Sc. (Mathematics)
2 Years
M.Sc. (Microbiology)
2 Years
M.Sc. (Physics)
2 Years
M.Sc. (Statistics and Computer Applications)
2 Years
M.Sc. (Statistics)
2 Years
M.Tech. (Computer and Information Science)
2 Years
PG Diploma in Immuno Technology
1 Years
Management Courses
M.B.A.
2 Years
M.B.A. (Airport Management)
2 Years
Mass Communications Courses
M.A. (Communication, Culture & Media)
2 Years
M.Phil. (Journalism and Mass Communication)
2 Years
M.Sc. (Electronic Media)
2 Years
Master in Journalism and Mass Communication - MJMC
2 Years
Commerce Courses
M.Com. (Account ing and Finance)
2 Years
M.Phil. (Commerce)
1 Years
Information Technology Courses
M.C.A.
3 Years
Law Courses
Post Graduate Diploma Applied Criminology (PGDAC)
1 Years
List of colleges affiliated with Manonmaniam Sundaranar University

City
College Name
Ahmedabad
1
Indian Management Academy
Bangalore
1
A.V.K. Institute of Higher Learning
2
Loraa Business Academy
3
Medha Business School - MBS
4
Medha Business School - MBS
Calicut
1
Cindrebay School of Interior Design
Chennai
1
Indian Institute of Knowledge Management - IIKM
2
International Maritime Academy - IMA
3
Knowledge Institute of Management Studies
Delhi
1
Arkvan-Nexsoftt
2
S.T. College of Ayurvedic Pharmacy
Hamirpur
1
Gautam Institute of Hotel Management - GIHM
Hyderabad
1
D. Newage School of Design
Jaipur
1
Shree Karni International College - SKIC
Kanyakumari
1
Anna Vinayagar College of Education
2
Annai Velankanni College
3
Bishop Agniswamy College of Education
4
Good Shepherd College of Education
5
Grace Community College
6
Holy Cross College - Autonomous
7
James College of Education
8
Koottalumoodu Arulmigu Bhadreswari Devasthanam College of Education
9
Lekshmipuram College of Arts and Science
10
Malankara Catholic College
11
Muslim College of Education
12
Nesamony Memorial Christian College
13
Noorul Islam College of Arts and Science
14
Scott Christian College - Autonomous
15
Sivanthi Aditanar College
16
South Travancore Hindu College
17
St. Jude's College
18
Udaya College of Arts and Science
19
V.T.M. College of Arts and Science
Kolkata
1
Praxis Business School
Mumbai
1
ITM Institute of Fashion Design and Technology - ITM IFDT Mumbai
New Delhi
1
D. Newage School of Design - DNADS
Puducherry
1
Achariya School of Business and Technology - ASBT
Surat
1
Universal Institute of Design
Thanjavur
1
Nazarath Margoschis College
Thiruchirapalli
1
Rani Anna Government College for Women
Thiruvallur
1
Sarah Tucker College - Autonomous
Thiruvarur
1
Knowledge Institute of Management Studies
Thoothukudi
1
Aditanar College of Arts and Science
2
APC Mahalaxmi College for Women
3
Govindammal Aditanar College for Women - GACW
4
Holy Cross Home Science College
5
K.R. College of Arts and Science
6
Kamaraj College
7
Pope's College
8
St. Mary's College - Autonomous
9
V.O. Chidambaram College
10
Wavoo Wajeeha Women's College
Tirunelveli
1
Annai Hajira College
2
JP College of Arts and Science
3
Sadakathullah Appa College
4
Sardar Raja Arts College
5
Sri Paramakalyani College
6
Sri Parasakthi College for Women - Autonomous Courtallam
7
Sri Sarada College for Women
8
St. John's College
9
St. Xavier's College - Autonomous
10
T.D.M.N.S. College
11
The M.D.T. Hindu College
12
Thiruvalluvar College
Trivandrum
1
Airwing Academy - Kowdiar
2
Airwing Academy - Thampanoor