Mohanlal Sukhadia University Exam Result 2023
Onlineresultportal.com | Updated: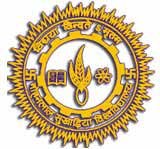 Mohanlal Shukhadia University (also known as University of Udaipur) is a State University established by the Government of Rajasthan in 1962 at Udaipur to accommodate growing needs of many students in Southern Rajasthan. After its establishment, Mohanlal Shukhadia University has been working hard to maintain its status in providing excellent teaching, research and social work. The University is also conscious about its social responsibilities towards backward and underprivileged peoples through its extension programmes and activities. Moreover this University is regarded to be the most preferred University since it encourages education, learning and research to all sections of society.
The jurisdiction of this University is spread over the areas of Udaipur, Chittorgarh, Rajsamand, Banswara, Dungarpur, Pratapgarh and Sirohi. Around 269 colleges of these areas were affiliated under Mohanlal Shukhadia University. The reputed organizations like University Grants Commission (UGC) and All India Council for Technical Education (AICTE) has recognized this seat of higher learning and also got "A" Grade from the National Assessment and Accreditation Council of India (NAAC). These organizations has also recognized the bachelor courses along with master and doctoral courses which are headed by the faculty of Commerce & Management Studies, Law, Social Sciences & Humanities, Sciences, Earth Science and many more on the academic list.
The students from all parts of the country flock to this place of learning for excellent academic intelligence and moral value and ethics. Every year thousands of students are admitted to various courses. All sorts of information regarding admission, courses, notifications and fees structures can be obtained from the University website- www.mlsu.ac.in . On the other hand, students also get to know about other Universities, exam notices, admit cards etc from www.onlineresultportal.com .
MohanlalSukhadia University Result Out at www.mlsu.ac.in
The MohanlalSukhadia University (MLSU) makes available the provisional exam results of its affiliated academic programs on its official portal, https://www.mlsu.ac.in/. After appearing for the MLSU exams, students can access their respective examination results on the official website once the results are declared.
When the MLSU examiners declare the exam result, you have to first go to the home page of the official website. Next, locate the "Students Corner" tab and select the "Results" option under the "Examination" section. On the following page, you are required to tap on the relevant MLSU exam result link to be directed to a new page displaying a list of "Post Graduation Results" and "Under Graduation Results". Continue by clicking the relevant exam result link, after which the system will exhibit the Login page. Go on to enter your "Roll Number" in the given box and then select the "Get Result" tab. You can then view your MLSU examination result on the screen. The final step is to take a print copy of the MLSU exam result for future reference.
Latest Updates:

Result Announcement

Date
2023
2023

Details of Mohanlal Sukhadia University
Full name
University of Udaipur
Affiliations
UGC
Contact No
0294 247 1035
Website
https://www.mlsu.ac.in/
Founded
1962
Email
registrar@mlsu.ac.in
Address
Udaipur, Rajasthan
State
Rajasthan
Country
India
List of courses offered by Mohanlal Sukhadia University

S.N.
Faculty Name
Faculty of Science
1
Department of Botany
2
Department of Chemistry
3
Department of Computer Science
4
Department of Environment Science
5
Department of Geology
6
Department of Maths & Statistics
7
Department of Pharmacy
8
Department of Physics
9
Department of Zoology
10
Department of Bio-Technology
11
Department of Microbiology
12
Department of Polymer Science
13
Department of Industrial Chemistry
Faculty of Commerce
1
Department of Accountancy & Statstics
2
Department of Business Administration
3
Department of Banking & Business Economics
4
Faculty of Management
5
Department of Faculty of Management Studies
6
Department of Tourism & Hotel Management
7
Faculty of Education
8
Department of Education
Faculty of Law
1
Department of Law
2
Faculty of Humanities
3
Department of English
4
Department of Hindi
5
Department of History
6
Department of Philosophy
7
Department of Jainology & Prakrit
8
Department of Rajasthani
9
Department of Sanskrit
10
Department of Urdu
11
Department of Visual Art
Faculty of Social Science
1
Department of Economics
2
Department of Political Science
3
Department of Psychology
4
Department of Public Administration
5
Department of Geography
6
Department of Journalism
7
Department of Sociology
8
Department of Library and Information Science
List of colleges affiliated with Mohanlal Sukhadia University

| S.N. | College Name |
| --- | --- |
| 1 | University College of Science (UCS) |
| 2 | University College of Social Sciences & Humanities (UCSSH) |
| 3 | University College of Commerce and Management Studies (UCCMS) |
| 4 | University College of Law (UCL) |
| 5 | University College of Science (Udaipur) |
| 6 | University College of Social Sciences & Humanities (Udaipur) |
| 7 | University College of Commerce and Management Studies (Udaipur) |
| 8 | University College of Law (Udaipur) |
| 9 | Bhupal Nobel's P.G. College |
| 10 | Bhupal Nobel's Girls College |
| 11 | Bhupal Noble's College of Physical Education |
| 12 | Govt. Meera Girls College |
| 13 | Guru Nanak Girls College |
| 14 | Maharana Acharya Sanskrit College |
| 15 | Nimbark Teachers Training College |
| 16 | Pacific College of Commerce & Management |
| 17 | Rajasthan Mahila Teachers Training College |
| 18 | V.B.G.S Teachers Training College |
| 19 | Vidhya Bhavan Rural Institute |
| 20 | Manikya Lal Verma Tribal Research and Training Institute |
| 21 | Pacific Institute of Management |
| 22 | Guru Pushker Jain College, Gogunda |
| 23 | R.M.V. Phy.edu.College |
| 24 | B.N. Pharmacy college |
| 25 | Geetanjali Technical Studies, Dabok |
| 26 | B.N.Girls College of Pharmacy |
| 27 | Aishwarya College of Education Sansthan |
| 28 | Bhupal Nobles' Law College, Udaipur |
| 29 | Dr. Anushka Vidhi Mahavidyalaya, Udaipur |
| 30 | Lord Buddha Institute of Technology & Science |
| 31 | Pacific College of Teachers Education |
| 32 | Advent Institute of Management |
| 33 | Maharaja College of Arts & Education, Debari |
| 34 | Maharaja College of Management, Debari |
| 35 | S.M.C. Choudhary, Govt. College, Abu Road |
| 36 | U.S.B. Pharmacy College, Abu Road |
| 37 | Shri Tejendra Prasad Teachers Training College, Abu Road |
| 38 | LEO college |
| 39 | New Look Girls College |
| 40 | B.V.M. Teachers Training College, Banswara |
| 41 | Dr. Nagendra Singh College of Law |
| 42 | Govt. College |
| 43 | Haridev Joshi Govt. Girl's College |
| 44 | M.G.School of Pharmacy |
| 45 | Vivekanand College, Ghatol |
| 46 | Late Shri P.S.P. College Partapur |
| 47 | Govt. Girl's College, Dungarpur |
| 48 | Govt. College, Peeth |
| 49 | VEER KALI BAI Govt College, |
| 50 | BHOGI LAL PANDIYA Govt. College |
| 51 | M.S.R.D.T.T.College Dungarpur |
| 52 | Govt. College, Sagwara |
| 53 | Shiv Narayan Choubisa Simalwara |
| 54 | Rajasthan Degree College, Mangalwad (Chittorgarh) |
| 55 | S.M.B. Govt. College, Nathdwara |
| 56 | Govt. Girls College |
| 57 | Govt. S.G.S. Sanskrit College |
| 58 | Govt. College, Nimbahera |
| 59 | Govt. P.G. college, Pratapgarh, |
| 60 | Government College, Sirohi |
| 61 | SP School Of Management, Sirohi |
| 62 | Girls College, Sirohi |