University Of Mysore (UoM) Exams Result 2022 Released
Onlineresultportal.com | Updated: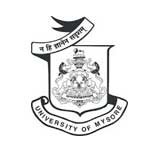 The University of Mysore was established on 2nd July 1916 is the sixth oldest university in the country and is the first in the state of Karnataka. It was founded as a result of the efforts of the visionary Maharaja of erstwhile Princely state of Mysore Shri Nalvadi Karishanraja Wadiyar and the Diwan Sir M Visvesvaraya. It is the first university to be accredited by NAAC in 2000 with five-star status and is now ranked 36th in the India rankings 2017, NIRF-MHRD, Government of India.
The main campus of the university is named Manasagangotri is located on 739 acres of land. Apart from this, the university has three other campuses offering all the amenities to the students. At present, the university has 63 PG departments offering 76 Postgraduate programs with more than 12,000 UG, PG, M.Phil and Ph.D. students getting higher education in different disciplines.
There are 226 affiliated colleges, 66 recognized research centers, 177 outreach/research centers, 8 training centers, 47 specialized programs, 38 foreign collaborations, 27 national collaborations with the university. Enrolment of students from the foreign origin reflects the international standard of the university and its international reputation. To know more about the university, students can visit its official site http://www.uni-mysore.ac.in.
Mysore University Exam Result 2022 Updates
Organization Name
University of Mysore
Location of University
Mysore, Karnataka
University Type
Government
Affiliations
UGC, NAAC,
Academic Session
2021-22
Name of Courses
UG, PG, Diploma, Certificate etc.
UoM Exam Mode
Offline
Date of Exam
March / April 2022
Status of Result 2022
Available Now ( Check Latest Result Updates )
Mode to declaration of Results
Online
Result Type
Semester/ Annual
Recently Declared Result
B.Com, M.Com, BSW, MSOR, MSEN, MAEC etc.
Result Link
Click Here
Official Website
www.uni-mysore.ac.in
Latest Updates:

Result Announcement: Click Here

Date
DEBA Second Semester Dec-19 Result Declared
30-09-2022
DEBA Third Semester March/April 2021 Result Declared
30-09-2022
DEBBA Fifth Semester March/April 2022 Result Declared
30-09-2022
DEBCOM Third, Fifth & Sixth Semester March/April 2022 Result Declared
30-09-2022
MSZOO13 Fourth Semester August 2022 Result Declared
30-09-2022
DEMSCIT Fourth Semester March/April-2022 Result Declared
28-09-2022
MSMAT13 Fourth Semester August 2022 Result Declared
28-09-2022
MASOC13 Fourth Semester August 2022 Result Declared
28-09-2022
DEBSCIT Fourth & Fifth Semester Nov 2021 Result Declared
26-09-2022
MAKAN13 First Semester March/April-2022 Result Declared
26-09-2022
MAHIS13 First Semester March/April-2022 Result Declared
26-09-2022
MAPHI13 Fourth Semester August 2022 Result Declared
26-09-2022
MSANT13 Fourth Semester August 2022 Result Declared
26-09-2022
MSELE13 Fourth Semester August 2022 Result Declared
22-09-2022
DEBBA Fourth Semester Nov-21 Result Declared
22-09-2022
DEBCOM Fourth Semester Nov-21 Result Declared
22-09-2022
DEBA Second Semester Dec-19 Result Declared
21-09-2022
MCOM15 Second Semester March-2022 -Intermediate results repeaters Result Declared
21-09-2022
MSPOL13 Fourth Semester August 2022 Result Declared
21-09-2022
DEMCOM Fourth Semester Nov-21 Result Declared
21-09-2022
DEMAHIS Fourth Semester Nov-21 Result Declared
21-09-2022
DEMAHIS Fourth Semester Nov-21 Result Declared
21-09-2022
DEMSCIT Fourth Semester Nov-21 Result Declared
21-09-2022
DEMAPOL Fourth Semester Nov-21 Result Declared
21-09-2022
MSPHY13 Second Semester March-2022 -Intermediate results repeaters Result Declared
21-09-2022
MSBOT13 Fourth Semester August 2022 Result Declared
21-09-2022
MSMBI15 Fourth Semester August 2022 Result Declared
21-09-2022
MAAHA13 Fourth Semester August 2022 Result Declared
21-09-2022
MSORG13 Fourth Semester August 2022 Result Declared
20-09-2022
BARCH17 Eighth Semester August 2022 Result Declared
20-09-2022
BASLP Eighth Semester August 2022 Result Declared
20-09-2022
RBSCOPT First Semester March - April 2022 Result Declared
20-09-2022
RBSCA20 Fifth Semester March - April 2022 Result Declared
20-09-2022
MACHR13 Fourth Semester Aug-22 Result Declared
19-09-2022
MSDPC16 Tenth Semester Aug-22 Result Declared
19-09-2022
MAMES13 Fourth Semester Aug 2022 Result Declared
16-09-2022
MSMIC13 Fourth Semester Aug 2022 Result Declared
16-09-2022
DEMAENG Fourth Semester March April - 2022 Result Declared
16-09-2022
DEBCOM Fifth Semester Nov-21 Result Declared
16-09-2022
DEBBA Fifth Semester Nov-21 Result Declared
16-09-2022
DEMAECO Fourth Semester Nov-21 Result Declared
16-09-2022
DEMAKAN Fourth Semester Nov-21 Result Declared
16-09-2022
MAITR16 Fourth Semester Aug 2022 Result Declared
15-09-2022
MACOP13 Fourth Semester Aug 2022 Result Declared
15-09-2022
BARCH17 Fifth Semester Aug 2022 Result Declared
15-09-2022
BARCH20 First Semester Aug 2022 Result Declared
14-09-2022
BEDRI17 Fourth Semester Aug 2022 Result Declared
14-09-2022
MEDRI15 Fourth Semester Aug 2022 Result Declared
14-09-2022
MSDCC16 Tenth & Twelfth Semester Aug 2022 Result Declared
14-09-2022
MSDMC16 tenth Semester Aug 2022 Result Declared
14-09-2022
MALIN13 Fourth Semester Aug 2022 Result Declared
12-09-2022
BARCH17 Second & Third Semester Aug 2022 Result Declared
12-09-2022
MAANT13 Fourth Semester Aug 2022 Result Declared
12-09-2022
MSDMC16 Twelfth Semester Aug 2022 Result Declared
12-09-2022
BEDHI15 Fourth Semester SEP 2022 Result Declared
12-09-2022
BCA13 Sixth Semester SEP 2022 Result Declared
12-09-2022
MSGIS13 Fourth Semester Aug 2022 Result Declared
07-09-2022
MSDCC Twelfth Semester Aug 2022 Result Declared
07-09-2022
MSDPC16 Twelfth Semester Aug 2022 Result Declared
07-09-2022
RBSCVC20 Third Semester March April 2022 Result Declared
07-09-2022
RBSCGDD20 First & Third Semester March April 2022 Result Declared
07-09-2022
RBSCAM20 First & Third Semester March April 2022 Result Declared
07-09-2022
MSCEPG Second & Fourth Semester Sep 2022 Result Declared
07-09-2022
MSPHY13 First Semester March April 2022 Result Declared
07-09-2022
MCOM15 First Semester March April 2022 Result Declared
07-09-2022
RBSCOPT Third Semester March April 2022 Result Declared
07-09-2022
RMSIDM20 First & Third Semester March April 2022 Result Declared
07-09-2022
BARCH13 Second Semester Aug 2022 Result Declared
07-09-2022
MARCH20 Fourth Semester Aug 2022 Result Declared
07-09-2022
BARCH17 Seventh & Ninth Semester Aug 2022 Result Declared
07-09-2022
BARCH20 Third Semester Aug 2022 Result Declared
07-09-2022
BARCH13 First, Third , Ninth & Tenth Semester Aug 2022 Result Declared
03-09-2022
BARCH17 First Semester Aug 2022 Result Declared
03-09-2022
LLM13 First Semester MARCH-APRIL 2022 Result Declared
03-09-2022
BARCH13 Eighth Semester August 2022 Result Declared
03-09-2022
BARCH17 Fourth Semester MARCH-APRIL 2022 Result Declared
02-09-2022
BARCH17 Tenth Semester August 2022 Result Declared
02-09-2022
MSCRI13 First Semester MARCH-APRIL 2022 Result Declared
02-09-2022
MBA18 First Semester MARCH-APRIL 2022 Result Declared
02-09-2022
MSMIC13 First Semester MARCH-APRIL 2022 Result Declared
02-09-2022
MSMBI15 First Semester MARCH-APRIL 2022 Result Declared
02-09-2022
RBSCVC20 First Semester March-April 2022 Result Declared
30-08-2022
BBATAT First ,Third & Fifth Semester March-April 2022 Result Declared
30-08-2022
MSORG13 First Semester March-April-2022 Result Declared
26-08-2022
MSSER13 Fourth Semester Aug 2022 Result Declared
26-08-2022
BASLP18 Eighth Semester SEP 2022 Result Declared
26-08-2022
RBDA20 First Semester MARCH-APRIL 2022 Exam Result Declare
24-08-2022
MSA13 Fourth Semester AUGUST 2022 Exam Result Declared
24-08-2022
MSBIT13 Fourth Semester AUGUST 2022 Exam Result Declared
19-08-2022
BED15 First Semester MARCH-APRIL 2022 Result Declared
09-08-2022
SHGCB First Semester MARCH-APRIL 2022 Result Declared
09-08-2022
MASAN13 First Semester MARCH-APRIL 2022 Result Declared
09-08-2022
MAPHI13 First Semester MARCH-APRIL 2022 Result Declared
09-08-2022
MAENG13 First Semester MARCH-APRIL 2022 Result Declared
09-08-2022
MCOMFA21 Third Semester MARCH-APRIL 2022 Result Declared
09-08-2022
MAFE21 First Semester MARCH-APRIL 2022 Result Declared
09-08-2022
BSHAST Fifth Semester MARCH-APRIL 2022 Result Declared
09-08-2022
bsdcb16 Seventh Semester MARCH-APRIL 2022 Result Declared
05-08-2022
barch17 Eighth Semester MARCH-APRIL 2022 Result Declared
05-08-2022
BSHAST First Semester MARCH-APRIL 2022 Result Declared
05-08-2022
medri15 Third Semester MARCH-APRIL 2022 Result Declared
05-08-2022
RMDFDM20 Third Semester MARCH-APRIL 2022 Result Declared
05-08-2022
RMDIDM20 Third Semester MARCH-APRIL 2022 Result Declared
05-08-2022
RBBACHM20 Third Semester MARCH-APRIL 2022 Result Declared
05-08-2022
RBBACHM20 First Semester MARCH-APRIL 2022 Result Declared
01-08-2022
BFAGAN First Semester MARCH-APRIL 2022 Result Declared
01-08-2022
RMSARE19 Fourth Semester MARCH-APRIL 2022 Result Declared
01-08-2022
MAFE21 Third Semester MARCH-APRIL 2022 Result Declared
01-08-2022
B.E First Semester MARCH-APRIL 2022 Result Declared
28-07-2022
RBCOMAF20 Third Semester MARCH-APRIL 2022 Result Declared
28-07-2022
BSHAST Third Semester MARCH-APRIL 2022 Result Declared
28-07-2022
RBSCVFX20 First Semester MARCH-APRIL 2022 Result Declared
28-07-2022
MSDCC16 Tenth Semester NOV 2021 Result Declared on 26-07-2022
26-07-2022
BSHAST Seventh Semester MARCH-APRIL 2022 Result Declared
23-07-2022
RBSCVFX20 Third Semester MARCH-APRIL 2022 Result Declared
23-07-2022
BARCH20 Third Semester MARCH-APRIL 2022 Result Declared
23-07-2022
BBAAM19 First Semester MARCH-APRIL 2022 Result Declared
23-07-2022
MSDMC16 Tenth Semester Nov-21 Result Declared
23-07-2022
MSDPC16 Tenth Semester Nov-21 Result Declared
23-07-2022
RBSGEL21 Third Semester MARCH-APRIL 2022 Result Declared
23-07-2022
RBJDM22 First Semester MARCH-APRIL 2022 Result Declared
23-07-2022
DEBCOM Fourth Semester September 2021 Result Declared
18-07-2022
DEBSCIT Fourth Semester September 2021 Result Declared
18-07-2022
RBSFPQ21 Third Semester MARCH-APRIL 2022 Result Declared
18-07-2022
RBCFI21 First Semester MARCH-APRIL 2022 Result Declared
18-07-2022
RBCEC21 First Semester MARCH-APRIL 2022 Result Declared
18-07-2022
RBSFSC21 First & Third Semester MARCH-APRIL 2022 Result Declared
18-07-2022
RBCAWS First, Third & Fifth Semester MARCH-APRIL 2022 Result Declared
18-07-2022
RBBMSM First, Third & Fifth Semester MARCH-APRIL 2022 Result Declared
18-07-2022
BFAGAN Fifth Semester MARCH-APRIL 2022 Result Declared
18-07-2022
RMSARE19 Second Semester MARCH-APRIL 2022 Result Declared
18-07-2022
MSCEPG Third Semester MARCH-APRIL 2022 Result Declared
18-07-2022
BBAAM19 Fifth Semester MARCH-APRIL 2022 Result Declared
18-07-2022
BCOMLLB Third & Seventh Semester MARCH-APRIL 2022 Result Declared
18-07-2022
LLBIC Fifth & Seventh Semester MARCH-APRIL 2022 Result Declared
18-07-2022
BCOM LLB Ninth Semester Result Declared
13-07-2022
BSDCB16 Third Semester Result Declared
13-07-2022
RBSHDSA20 Third Semester Result Declared
13-07-2022
BED15 Third Semester March-April 2022 Result Declared
08-07-2022
BVAS18 Third Semester MARCH-APRIL 2022 Result Declared
07-07-2022
LLBIC First Semester MARCH-APRIL 2022 Result Declared
07-07-2022
BCOMLLB First Semester MARCH-APRIL 2022 Result Declared
07-07-2022
RBBAMHR20 Third Semester MARCH-APRIL 2022 Result Declared
07-07-2022
RBAID Third Semester MARCH-APRIL 2022 Result Declared
07-07-2022
BEDHI15 Third Semester MARCH-APRIL 2022 Result Declared
07-07-2022
BARCH20 Third Semester MARCH-APRIL 2022 Result Declared
07-07-2022
BADCB16 Third, Fifth & Seventh Semester MARCH-APRIL 2022 Result Declared
07-07-2022
MED15 Third Semester MARCH-APRIL 2022 Result Declared
07-07-2022
DEMAENG Fourth Semester MARCH-APRIL 2022 Result Declared
07-07-2022
MSDMC16 Seventh Semester MARCH-APRIL 2022 Result Declared
07-07-2022
MSDCC16 Seventh Semester MARCH-APRIL 2022 Result Declared
07-07-2022
MSDPC16 Seventh Semester MARCH-APRIL 2022 Result Declared
07-07-2022
BFAGAN Third Semester MARCH-APRIL 2022 Result Declared
07-07-2022
MSDMC16 Fifth Semester MARCH-APRIL 2022 Result Declared
07-07-2022
MSDPC16 Eleventh Semester MARCH-APRIL 2022 Result Declared
07-07-2022
RBSFPQ21 First Semester MARCH-APRIL 2022 Result Declared
07-07-2022
BADCB16 Third Semester MAR / APR 2022 Result Declared
05-07-2022
MSDPC16 Eighth & Tenth Semester NOV 2021 Result Declared
02-07-2022
MSDMC16 Eighth & Tenth Semester NOV 2021 Result Declared
02-07-2022
MSDCC16 Eighth & Tenth Semester NOV 2021 Result Declared
02-07-2022
RBSGEL21 Frist Semester MARCH-APRIL 2022 Result Declared
02-07-2022
MSDPC16 Third, Fifth & Ninth Semester MARCH-APRIL 2022 Result Declared
02-07-2022
MSDPC Eleventh Semester MARCH-APRIL 2022 Result Declared
02-07-2022
MSDMC16 Third, Fifth, Ninth & Eleventh Semester MARCH-APRIL 2022 Result Declared
02-07-2022
MSDMC Eleventh Semester MARCH-APRIL 2022 Result Declared
02-07-2022
BEDRI17 Third Semester MARCH-APRIL 2022 Result Declared
02-07-2022
BADCB16 Fifth Semester MARCH-APRIL 2022 Result Declared
02-07-2022
MSDCC16 Third, Fifth, Ninth & Eleventh Semester MARCH-APRIL 2022 Result Declared
02-07-2022
RMDFDM20 First Semester MARCH-APRIL 2022 Result Declared
29-06-2022
RBCOMAF20 First Semester MARCH-APRIL 2022 Result Declared
29-06-2022
BBAFE16 Fifth Semester MARCH-APRIL 2022 Result Declared
29-06-2022
RBBAMHR20 First Semester MARCH-APRIL 2022 Result Declared
29-06-2022
RBSHDSA20 First Semester MARCH-APRIL 2022 Result Declared
29-06-2022
BEDRI17 Third Semester MARCH-APRIL 2022 Result Declared
29-06-2022
RBAID First Semester MARCH-APRIL 2022 Result Declared
29-06-2022
MBAFE16 First Semester MARCH-APRIL 2022 Result Declared
29-06-2022
BBAFE16 Third Semester MARCH-APRIL 2022 Result Declared
29-06-2022
MTA14 Third And Seventh Semester MARCH-APRIL 2022 Result Declared
24-06-2022
BPED16 Third Semester MARCH-APRIL 2022 Result Declared
24-06-2022
RMSARE19 First And Third Semester MARCH-APRIL 2022 Result Declared
24-06-2022
BBAFE16 First Semester MARCH-APRIL 2022 Result Declared
24-06-2022
MAABS13 Third Semester MARCH-APRIL 2022 Result Declared on 22-06-2022
BVAG18 Fourth Semester MARCH-APRIL 2022 (Intermediate results Repeaters) Result Declared
23-06-2022
BBATHM18 Fourth Semester MARCH-APRIL 2022 (Intermediate results Repeaters) Result Declared
23-06-2022
BVAP18 Fourth Semester MARCH-APRIL 2022 (Intermediate results Repeaters) Result Declared
23-06-2022
B.A(Fine Arts) BPA18 Fourth Semester MARCH-APRIL 2022 (Intermediate results Repeaters) Result Declared
23-06-2022
BBAAM19 Third Semester March/april-2022 Result Declared
21-06-2022
MARCH20 Third Semester March/april-2022 Result Declared
21-06-2022
BARCH17 Second Semester March/april-2022 Result Declared
21-06-2022
BARCH13 Ninth Semester March/april-2022 Result Declared
21-06-2022
BPLN17 Fifth And Seventh Semester March/april-2022 Result Declared
21-06-2022
MTA11 Fifth Semester March/april-2022 Result Declared
21-06-2022
RBCA13 Third Semester March/april-2022 Result Declared
17-06-2022
RBFDAA Eigth Semester March/april-2022 Result Declared
17-06-2022
MSCRH14 Third Semester SEPTEMBER 2021 Result Declared
17-06-2022
RBSCOPT Second Semester SEPTEMBER 2021 Result Declared
17-06-2022
RBBM14 Third , Fifth Semester March/april-2022 Result Declared
17-06-2022
BAHEM First Semester March/april-2022 Result Declared
17-06-2022
MSFSN13 Third Semester March/april-2022 Result Declared
17-06-2022
MSCAUD16 Third Semester March/april-2022 Result Declared
17-06-2022
MSCLP16 Third Semester March/april-2022 Result Declared
17-06-2022
RBSCAM First , Third Semester March/april-2022 Result Declared
16-06-2022
RBFDAA Fifth Semester March/april-2022 Result Declared
15-06-2022
MSCEPG First Semester March/april-2022 Result Declared
15-06-2022
MSCEPG First Semester March/april-2022 Result Declared
15-06-2022
MSCRH14 Fourth Semester March/april-2022 Result Declared
15-06-2022
MSANT13 Third Semester March/april-2022 Result Declared
15-06-2022
MSGEO13 Third Semester March/april-2022 Result Declared
15-06-2022
RMDIDM20 First Semester March/april-2022 Result Declared
15-06-2022
MTA14 Ninth Semester March/april-2022 Result Declared
15-06-2022
B.A(FINE ARTS) Second Semester March/april-2022 (Intermediate Result Repeaters) Result Declared
15-06-2022
BBATT19 Second,Fourth Semester March/april-2022(Intermediate Result Repeaters) Result Declared
15-06-2022
BASLP18 Fourth Semester March/april-2022(Intermediate Result Repeaters) Result Declared
15-06-2022
BASS18 Second,Fourth Semester March/april-2022(Intermediate Result Repeaters) Result Declared
15-06-2022
BCA18 Fourth Semester March/april-2022 (Intermediate Result Repeaters) Result Declared
15-06-2022
Bcom18 Fourth Semester March/april-2022 Intermediate Result Declared
15-06-2022
BSCSS18 Second,Fourth Semester March/april-2022 Intermediate Result Declared
14-06-2022
BBA18 Second,Fourth Semester March/april-2022 Intermediate Result Declared
14-06-2022
BIPD14 Third Semester March/april-2022 Intermediate Result Declared
14-06-2022
MTTM16 Fifth,Seventh and Ninth Semester March/april-2022 Result Declared
14-06-2022
MSW13 Third Semester MAR /APR 2022 Result Declared
08-06-2022
BASS Fifth Semester MAR /APR 2022 Result Declared
07-06-2022
MPED13 Third Semester MAR /APR 2022 Result Declared
04-06-2022
MAJOU13 Third Semester MAR /APR 2022 Result Declared
04-06-2022
MSSER13 Third Semester MAR /APR 2022 Result Declared
04-06-2022
MAPCR13 Third Semester MAR /APR 2022 Result Declared
04-06-2022
MAPHI13 Third Semester MAR /APR 2022 Result Declared
04-06-2022
MSAPG16 Third Semester MAR /APR 2022 Result Declared
04-06-2022
MUSVO13 Third Semester MAR /APR 2022 Result Declared
04-06-2022
MSGEL16 Third Semester MAR /APR 2022 Result Declared
04-06-2022
MSCHE13 Third Semester MAR /APR 2022 Result Declared
04-06-2022
BBA18 First,Third Semester MAR /APR 2022 Result Declared
04-06-2022
BASS18 Fifth Semester MAR /APR 2022 Result Declared
04-06-2022
BASS18 Third Semester MAR /APR 2022 Result Declared
04-06-2022
MAHIS13 Third Semester MAR /APR 2022 Result Declared
04-06-2022
MSCRI13 Third Semester MAR /APR 2022 Result Declared
03-06-2022
BVAG18 Fifth Semester MAR /APR 2022 Result Declared
03-06-2022
MDAN13 Third Semester MAR /APR 2022 Result Declared
03-06-2022
B.A(Fine Arts) BPA18 Third Semester MAR /APR 2022 Result Declared
03-06-2022
BBATHM Fifth Semester MAR /APR 2022 Result Declared
03-06-2022
RBSCOPT Third Semester DECEMBER 2021 Result Declared
02-06-2022
BSCSS18 Third Semester March/april-2022 Result Declared
02-06-2022
BPLN17 Third Semester March/april-2022 Result Declared
02-06-2022
BBA18 Fifth Semester March/april-2022 Result Declared
02-06-2022
BASS18 First Semester March/april-2022 Result Declared
02-06-2022
BARCH17 Fifth Semester March/april-2022 Result Declared
02-06-2022
BCOMLLB Fifth Semester March/april-2022 Result Declared
02-06-2022
BBA17 Fifth Semester March/april-2022 Result Declared
02-06-2022
BARCH13 Fourth Semester March/april-2022 Result Declared
02-06-2022
MSPSY13 Third Semester March/april-2022 Result Declared
02-06-2022
MSMAT13 Third Semester March/april-2022 Result Declared
02-06-2022
MARUD13 Third Semester March/april-2022 Result Declared
02-06-2022
MADEV13 Third Semester March/april-2022 Result Declared
02-06-2022
MACOP13 Third Semester March/april-2022 Result Declared
02-06-2022
BCOM18 Third Semester March/april-2022 Result Declared
02-06-2022
MTURP Third Semester March/april-2022 Result Declared
02-06-2022
MSMIC13 Third Semester March/april-2022 Result Declared
02-06-2022
MSCS13 Third Semester March/april-2022 Result Declared
02-06-2022
MSBIC13 Third Semester March/april-2022 Result Declared
02-06-2022
MAITR16 Third Semester March/april-2022 Result Declared
02-06-2022
BARCH17 Ninth Semester March/april-2022 Result Declared
02-06-2022
MCOM15 Third Semester March/april-2022 Result Declared
30-05-2022
MSORG13 Third Semester March/april-2022 Result Declared
30-05-2022
MSENV13 Third Semester March/april-2022 Result Declared
30-05-2022
MAENG13 Third Semester March/april-2022 Result Declared
30-05-2022
MAECO13 Third Semester March/april-2022 Result Declared
30-05-2022
BSWSS Third Semester March/april-2022 Result Declared
30-05-2022
BSW18 First, FIfth Semester March/april-2022 Result Declared
30-05-2022
BCOM18 FIfth Semester March/april-2022 Result Declared
30-05-2022
BCOM7 Third, FIfth Semester March/april-2022 Result Declared
30-05-2022
BCOM16 First, FIfth Semester March/april-2022 Result Declared
30-05-2022
BCOM13 FIfth Semester March/april-2022 Result Declared
30-05-2022
BCOM18 FIRST Semester March/april-2022 Result Declared
28-05-2022
BCOM13 Third Semester March/april-2022 Result Declared
28-05-2022
BCA18 Third Semester March/april-2022 Result Declared
28-05-2022
BVAA18 Third Semester March/april-2022 Result Declared
28-05-2022
BCOMS Third Semester March/april-2022 Result Declared
28-05-2022
BBM14 First, Third,Fifth Semester March/april-2022 Result
28-05-2022
BBM07 First, Third,Fifth Semester March/april-2022 Result
28-05-2022
BBA17 First, Third Semester March/april-2022 Result Declared
28-05-2022
BBA16 First, Third,Fifth Semester March/april-2022 Result Declared
28-05-2022
BVAP18 Third Semester March/april-2022 Result Declared
26-05-2022
BVAJ18 Third and Fifth Semester March/april-2022 Result Declared
26-05-2022
BVAG18 Third Semester March/april-2022 Result Declared
26-05-2022
BVA18 First Semester March/april-2022 Result Declared
26-05-2022
BSCSS18 First and Fifth Semester March/april-2022 Result Declared
26-05-2022
BASLP18 Third and Fifth Semester March/april-2022 Result Declared
26-05-2022
UoM BCA18 First Semester March/april-2022 Result Declared
24-05-2022
UoM BBATHM18 First and Fifth Semester March/april-2022 Result Declared
24-05-2022
UoM BPA18 First and Fifth Semester March/april-2022 Result Declared
24-05-2022
UoM BTHMS First Semester March/april-2022 Result Declared
24-05-2022
UoM BASS First Semester March/april-2022 Result Declared
24-05-2022
UoM SHGCB Third Semester March/april-2022 Result Declared
24-05-2022
UoM MASIS13 Third Semester March/april-2022 Result Declared
24-05-2022
UoM MALIN13 Third Semester March/april-2022 Result Declared
24-05-2022
UoM MAJAP13 Third Semester March/april-2022 Result Declared
24-05-2022
UoM MAHIN13 Third Semester March/april-2022 Result Declared
24-05-2022
UoM MAFOL13 Third Semester March/april-2022 Result Declared
24-05-2022
UoM MAANT13 Third Semester March/april-2022 Result Declared
24-05-2022
Mysore University Result 2022 (Released) BBA, BTH, BBA, BCA, B.Sc Semester Exams
13-05-2022
UoM DEMAENG Fourth Semester Nov-21 Exam Result Declared
07-05-2022
UoM MSBIT13 Third Semester MAR / APR 2022 Exam Result Declared
05-05-2022
UoM MSPHY13 Third Semester MAR / APR 2022 Exam Result Declared
05-05-2022
UoM MBAAB17 Third Semester MAR / APR 2022 Exam Result Declared
05-05-2022
UoM MSA13 Third Semester MAR / APR 2022 Exam Result Declared
05-05-2022
UoM LLM13 Third Semester Nov makeup 2021 Exam Result Declared
21-03-2022
RBSCA20 Fourth Semester SEP 2021 Exam Result Declared
17-03-2022
CCNH21 First Semester SEP 2021 Exam Result Declared
17-03-2022
PGDAS First Semester MARCH/ APRIL 2021 Exam Result Declared
17-03-2022
15-03-2022
03-03-2022
03-03-2022
03-03-2022
03-03-2022
03-03-2022
23-02-2022
23-02-2022
23-02-2022
22-12-2021
18-12-2021
04-12-2021
19-11-2021
14-11-2021
14-11-2021
14-11-2021
14-11-2021
14-11-2021

About Mysore University
Full Name
Mysore University
Affiliations
UGC
Contact No
0821 241 9450
Website
www.uni-mysore.ac.in
Founded
27 July 1916
Email
registrar@uni-mysore.ac.in
Address
Krishnaraja Boulevard Road, K.G Koppal, Mysuru, Karnataka 570006
State
Karnataka
Country
India
List of courses offered by Mysore University

Degree
Duration
Arts Courses
B.P.Ed.
3 Years
M.A. (Ambedkar Studies)
2 Years
M.A. (Ancient Indian History and Archaeology)
2 Years
M.A. (Anthropology)
2 Years
M.A. (Christianity)
2 Years
M.A. (Co-operative Management)
2 Years
M.A. (Comparative Literature)
2 Years
M.A. (Development Studies)
2 Years
M.A. (Economics)
2 Years
M.A. (English)
2 Years
M.A. (Folklore Studies)
2 Years
M.A. (Hindi)
2 Years
M.A. (History and Archaeology)
2 Years
M.A. (History)
2 Years
M.A. (Kannada)
2 Years
M.A. (Linguistics)
2 Years
M.A. (Peace and Conflict Studies and Management)
2 Years
M.A. (Philosophy)
2 Years
M.A. (Political Science)
2 Years
M.A. (Prakrit and Jainology)
2 Years
M.A. (Public Administration)
2 Years
M.A. (Sanskrit)
2 Years
M.A. (Sociology)
2 Years
M.A. (South Indian Studies)
2 Years
M.A. (Translation Studies)
2 Years
M.A. (Urdu)
2 Years
M.A. (West Asian Studies)
2 Years
M.A. (Women's Studies)
2 Years
M.Ed.
2 Years
M.Lib.Sc.
2 Years
M.P.Ed.
2 Years
M.Phil. (Ancient Indian History Culture & Archaeology)
2 Years
M.Phil. (Economics)
2 Years
M.Phil. (English)
2 Years
M.Phil. (Geography)
2 Years
M.Phil. (Hindi)
2 Years
M.Phil. (History and Archaeology)
2 Years
M.Phil. (History)
2 Years
M.Phil. (Kannada)
2 Years
M.Phil. (Library & Information Science)
2 Years
M.Phil. (Mathematics)
2 Years
M.Phil. (Sociology)
2 Years
M.Phil. (Statistics)
2 Years
M.Phil. (Translation Studies)
2 Years
M.Phil. (Urdu)
2 Years
M.S.W.
2 Years
Ph.D. (Education)
3 Years
Ph.D. (Geography)
3 Years
Ph.D. (Hindi)
3 Years
Ph.D. (History and Archaeology)
3 Years
Ph.D. (Library & Information Science)
3 Years
Ph.D. (Physical Education)
3 Years
Ph.D. (Social Work)
2 Years
Diploma Courses in Arabic
1 Years
Diploma in Russian
3 Years
Diploma in Chinese
1 Years
Diploma in German Language
12 Months
Diploma in Italian
1 Years
Diploma in Music
3 Years
Diploma in Persian
1 Years
Diploma in Spanish
1 Years
Diploma in Urdu
3 Years
Post Graduate Diploma in Counselling Psychology
1 Years
Post Graduate Diploma in Human Rights and Duties Education
2 Years
Post Graduate Diploma in Museology & Heritage Conservation
1 Years
Post Graduate Diploma in Prayajanmulak Hindi
1 Years
Post Graduate Diploma in Sociology
2 Years
Post Graduation Diploma in Swamy Vivekananda Studies
1 Years
Certificate Course in Chinese
2 Years
Certificate Course in Functional Hindi
1 Years
Certificate Course in German
1 Years
Certificate course in Prakrit
1 Years
M.Tech. (Materials Science)
2 Years
Post Graduate Diploma in Supply Chain Management
1 Years
M.Phil. (Botany)
1 Years
M.Phil. (Environmental Sciences)
2 Years
M.Phil. (Seed Technology)
1 Years
M.Sc. (Anthropology)
2 Years
M.Sc. (Applied Geology)
2 Years
M.Sc. (Applied Zoology)
2 Years
M.Sc. (Biochemistry)
2 Years
M.Sc. (Biotechnology)
2 Years
M.Sc. (Botany)
2 Years
M.Sc. (Chemistry)
2 Years
M.Sc. (Computer Science)
2 Years
M.Sc. (Environmental Science)
2 Years
M.Sc. (Food Science and Nutrition)
2 Years
M.Sc. (Genetics)
2 Years
M.Sc. (Geographical Information System)
2 Years
M.Sc. (Geography)
2 Years
M.Sc. (Geology)
2 Years
M.Sc. (Human Development)
2 Years
M.Sc. (Mathematics)
2 Years
M.Sc. (Microbiology)
2 Years
M.Sc. (Molecular Biology)
2 Years
M.Sc. (Organic Chemistry)
2 Years
M.Sc. (Physics)
2 Years
M.Sc. (Psychology)
2 Years
M.Sc. (Statistics)
2 Years
M.Sc. (Zoology)
2 Years
Ph.D. (Applied Botany)
3 Years
Ph.D. (Biochemistry)
3 Years
Ph.D. (Biotechnology)
3 Years
Ph.D. (Botany)
3 Years
Ph.D. (Chemistry)
3 Years
Ph.D. (Environmental Science)
3 Years
Ph.D. (Microbiology)
3 Years
Ph.D. (Zoology)
3 Years
M.A. (Rural Development)
2 Years
M.B.A.
2 Years
M.B.A. (Agri-business)
2 Years
M.B.I.Tech
2 Years
Master of Financial Management (M.F.M.)
2 Years
Master in Financial Services Management - MFSM
3 Years
Diploma Course in Tax Management
1 Years
Diploma in Tourism Management
1 Years
Post Graduate Diploma in Human Resource Management (PGDHRM)
1 Years
Post Graduate Diploma in Marketing Management
2 Years
Post Graduate Diploma in Tourism Management
1 Years
Post Graduate Program in Banking & Insurance (PGPIBI)
6 Months
Post Graduate Program in Tax Management (P.G.P.T.M.)
1 Years
M.A. (Mass Communication & Journalism)
2 Years
Ph.D. (Journalism and Mass Communication)
3 Years
M.Com.
2 Years
M.Com. (Financial Services)
2 Years
M.Phil. (Commerce)
1 Years
Ph.D. (Statistics)
2 Years
Post Graduate Diploma in Hindi English Translation
1 Years
M.Sc. (Sericulture)
2 Years
M.Tech. (Urban and Regional Planning)
2 Years
Ph.D. (Sericulture)
3 Years
Post Graduate Diploma in Food Safety and Quality Management (PGDFSQM)
1 Years
M.C.A.
3 Years
M.Sc. (Information Technology)
2 Years
M.Tech. (Computer Science & Technology)
2 Years
B.A. + L.L.B.
5 Years
B.Com. + L.L.B.
5 Years
L.L.M. (Constitutional Law and International Law)
2 Years
Post Graduate Diploma in Information Technology Law (PGDITL)
1 Years
Post Graduate Diploma in Intellectual Property Rights
1 Years
List of colleges affiliated with Mysore University

| City | College Name |
| --- | --- |
| 1 | Maharaja's College, University of Mysore, Mysore-570005 |
| 2 | Yuvaraja's College, University of Mysore Mysore-570005 |
| 3 | University Evening College, University of Mysore, Mysore-570005 |
| 4 | University Fine Arts College for Women, Manasagangothri, Mysore-570006 |
| 5 | Chamarajendra Government Visual Arts College, Indian Textbook printingpress campus, T.Narasipura Road, Siddharthanagar, Mysore-570001 |
| 6 | Maharani's Science College for Women, J.L.B. Road, Mysore-570005. |
| 7 | Maharani's Arts College for women, J.L.B. Road, Mysore-570005. |
| 8 | Maharani's Commerce and Management College for women, J.L.B. Road, Mysore-570005 |
| 9 | Government First Grade College, Kuvempunagar, Mysore-570023 |
| 10 | Government First Grade College for Women, Vijayanagar, 4th Stage, 3rd Ghatta, Belvadi Post, Hootagalli, Mysore-18. |
| 11 | Government First Grade College, Siddharthanagar, Mysore-570011 |
| 12 | Government First Grade College, Bannur-571101, Mysore Dist. |
| 13 | Government First Grade College, K.R.Nagar-571602, Mysore Dist. |
| 14 | Government First Grade College for Women, K.R.Nagar-571602 Mysore Dist. |
| 15 | Government First Grade College, Ramanathpura Road, Saligrama-571604, K.R.Nagar Tq., Mysore Dist. |
| 16 | Government First Grade College, H.D.Kote-571114 Mysore Dist. |
| 17 | Sri D Devaraja Urs Government First Grade College, Hunsur-571105. Mysore Dist. |
| 18 | Government College for Women, Hunsur-570105, Mysore Dist. |
| 19 | Government First Grade College, Hanagodu-571105, Hunsur Taluk, Mysore Dist. |
| 20 | Government First Grade College, Bilikere-571103, Hunsur Taluk, Mysore Dist. |
| 21 | Government First Grade College, Ooty Road, Nanjanagud-571301, Mysore Dist. |
| 22 | Government First Grade College, Hullahalli-571314, Nanjanagud Taluk, Mysore Dist. |
| 23 | Government First Grade College, T.Narasipura-571124, Mysore Dist. |
| 24 | Government First Grade College, Harave, Mallarajapatna, Periyapatna-571107, Mysore |
| 25 | Government First Grade College for Women, Kabini Colony Campus, Byrapura-571 124 T.Narasipura Tq., Mysore |
| 26 | Government First Grade College, Saragur-571 121 Gundlupet Road, H.D.Kote Tq., Mysore |
| 27 | Government First Grade College, Talakadu-571 122 Hosa Beedi, T.Narasipura Tq., Mysore Dist. |
| 28 | Government First Grade College, Bettadapura – 571 101 Periyapatna Tq., Mysore Dist. |
| 29 | St. Philominas College, Bannimantap Extension, Mysore-570015. |
| 30 | J.S.S. Arts, Science and Commerce College, Ooty Road, Mysore-570025. |
| 31 | J.S.S. College for Women, Saraswathipuram, Mysore-570009. |
| 32 | S.B.R.R. Mahajana First Grade College, Jayalakshmipuram, Mysore-570012. |
| 33 | Sarada Vilas College, Krishnamurthypuram, Mysore-570004. |
| 34 | Mallamma Marimallappa Arts and Commerce College, Ramavilas Road, Mysore-570024. |
| 35 | D Banumaiah's Arts and Commerce College, New Sayyaji Rao Road, Mysore-570001 |
| 36 | Teresian College, Siddharthanagar, Mysore-570011 |
| 37 | Vidyavardhaka First Grade College, Sheshadri Iyer Road, Mysore-570021. |
| 38 | Basudeva Somani College, Kuvempunagar, Mysore-570023 |
| 39 | J.S.S. Arts, Science and Commerce College, Devirammanahalli, Nanjanagud-571301, Mysore Dist. |
| 40 | Vidyodaya Arts and Commerce College, T.Narasipura-571124, Mysore Dist. |
| 41 | Mallamma Marimallappa Science and BBM College, Sitavilas Road, Mysore-570024 |
| 42 | Simha Subba Mahalakshmi First Grade College, Siddarthanagar, Mysore-570011 |
| 43 | D Banumaiah's Evening College, New Sayyaji Rao Road, Mysore-570001 |
| 44 | Mysore Makkala Koota and Sri Dharmasthala Manjunatheswara College for Women, Krishnamurthypuram, Mysore-570004 |
| 45 | N.I.E. First Grade College, No.5, NIE Campus, Vishveswaranagar, Mysore-570008 |
| 46 | Sri Nataraja First Grade Residential College for Women, Hosamatt Road, Mysore-570004 |
| 47 | Srikantha First Grade College for Women, Shankarmatt Road, Mysore-570004 |
| 48 | M.E.S. First Grade College, Udayagiri, Mysore-570019 |
| 49 | TTL College of Business Management, 1st Main Road, Saraswathipuram, Mysore-570009 |
| 50 | Vishwakavi Kuvempu First Grade College, Jayalakshmipuram, Mysore-570012 |
| 51 | Vidyavikas First Grade College, Bannur Road, Alanahalli, Mysore-570010 |
| 52 | Sri Vani Vilas Urs First Grade College for Women, Nazarbad, Mysore-570010 |
| 53 | Sri Lakshmi Hayagreeva Institute of Science, Commerce and Management, No.211, Deewans Road, Mysore-570024 |
| 54 | Bishop Narman Car Sargent College of Commerce and Business Management, Hardwick High School Campus, J.L.B. Road, Mysore-570004. |
| 55 | Mahatma Gandhi First Grade College, CA-3, 4, Adishakthi Road, Shakthinagar, Mysore-19 |
| 56 | Gopalaswamy College of Professional Studies, #169/1, F29/1, 3rd Stage, IndustrialSuburb, Fort Mohalla, Mysore-570 008. |
| 57 | Sri Kaveri First Grade College, Kuvempunagar, Mysore – 570 023. |
| 58 | Jnanadeepa First Grade College, Na.Su. Hardikar Building Campus, Maruthi Temple Road, 2nd Stage, Gangothri Lay out, Mysore- 570 009. |
| 59 | St. Joseph's First Grade College, Temple Road, Jayalakshmipuram, Mysore – 570 012. |
| 60 | Maharshi First Grade College, No.38/B, 2nd Stage, Industrial Extension, Mysore – 570 008. |
| 61 | Vidyashrama First Grade College, Jayalakshmipuram, Temple Road, Mysore 570 012 |
| 62 | Mysore Institute of Commerce and Arts, Flot No.123- 127, Metagalli Industrial Area, Mysore-16 |
| 63 | Mysore City Minarity First Grade College, 1st Floor, MUDA Complex, Kalidasa Road, Vijayanagar 1st Stage, Mysore – 570 017 |
| 64 | Sri K.Puttaswamy First Grade College, Gokulam 2nd Stage, Mysore-570 002 |
| 65 | Koutilya First Grade College, No.2447, Snake Shyam Road, Krishnadevaraya Circle, Vijayanagara 2nd Stage, Mysore – 570 017 |
| 66 | Sri Adichunchanagiri First Grade College, H.D. Kote-571114, Mysore Dist. |
| 67 | V.S.S. First Grade College, Rathnapuri Colony-570189, Sadhanapura, Hunsur Tq, Mysore Dist. |
| 68 | Bharath Matha First Grade College, Koppa-571104, Piriyapatna Tq., Mysore Dist. |
| 69 | Citizen First Grade College of Science, Commerce and Mngt., KHB Colony, Ooty Road, Nanjanagud – 571 301, Mysore Dist. |
| 70 | Sheshadripuram First Grade College, Near Bharath Cancer Hospital, Hebbal, Mysore-570 017. |
| 71 | P.R.M. First Grade College, Gopalapura Road, T.Narasipura-571 124, Mysore Dist. |
| 72 | Sri Vishwabharathi First Grade College, H.D.Kote-571114, Mysore Dist. |
| 73 | B.G.S. First Grade College, Chamanahalli Cross, Bannur-571 101, T.Narasipura Tq., Mysore Dist. |
| 74 | B.G.S. First Grade College, Abbur-571 107, Periyapatna Tq., Mysore Dist. |
| 75 | Gnanadhara First Grade College, # 50, Coffee Works Campus, Hunsur-571 105, Mysore Dist. |
| 76 | Sri Chayadevi First Grade College, Manjunath Extension, Hunsur-571 105, Mysore Dist. |
| 77 | St. Joseph College, Hunsur-571 105, Mysore Dist. |
| 78 | Yajaman First Grade College, #73/3, Behind St. Maris Hospital Gonikoppa Main Road, Periyapatna – 571 107, Mysore Dist. |
| 79 | Hindustan First Grade College, #27, 3rd Stage, Industrial Suburb, J.P.Nagar, Mysore -570 008. |
| 80 | B.G.S. First Grade College, Adichunchanagiri Road, Kuvempunagar Mysore -570 023. |
| 81 | Government First Grade College, Chamarajanagar-571313 |
| 82 | Government First Grade College for Women, Pachappa Circle Nea,r Pete Primary Campus,Chamarajanagar – 571 313 |
| 83 | Sri Mahadeshwara Government First Grade College, Kollegal-571440 |
| 84 | Government First Grade College, Hanur-571439, Kollegal Taluk |
| 85 | Y.M.Mallikarjunaswamy Government First Grade College, Yelandur—571441 |
| 86 | Government First Grade College, Gundlupet-571111 |
| 87 | Sri Maddaneshwara Government First Grade College, Kabbally-571319, Gundlupet Tq. |
| 88 | Government First Grade College, Kudheru-571316 |
| 89 | Government First Grade College,Terakanambi, Chamarajanagar Dist. |
| 90 | J.S.S. College for Women, Chamarajanagar-571313 |
| 91 | J.S.S. Arts and Commerce College, Baragi Road, Gundlupet-571111 |
| 92 | J.S.S. College for Women, Kollegal-571440 |
| 93 | Biligiri First Grade College, Yelandur-571441 |
| 94 | Seva Bharathi First Grade College, Sankarapura,2nd Cross, Bramaramba Extn., Chamarajanagar-571313 |
| 95 | Siddhartha First Grade College, No.34, MIG-2, K.H.B. Colony, Karinanjapura Road, Chamarajanagara-571 313 |
| 96 | Nisarga College of Management, Kollegal-571440 |
| 97 | Sri Vasavi First Grade College, Kollegal-571440 |
| 98 | Gouthama First Grade College, Mahadeva Prasad Town, Calicut Road, Gundlupet-571 111, Chamarajanagar Dist. |
| 99 | Government College (Autonomous), Mandya-571401. |
| 100 | Government College for Women (Autonomous), Mandya-571401 |
| 101 | Government First Grade College for Women, Maddur-571428 |
| 102 | Government First Grade College, Bharathinagar-571422, Maddur Tq., |
| 103 | Government First Grade College, Srirangapatna-571420 |
| 104 | Government First Grade College, Krishnarajasagara-571 607 (K.R.S.) S.R.Patna Taluk, Mandya District |
| 105 | Government First Grade College, Malavalli-571430, Mandya Dist. |
| 106 | Government First Grade College, Halaguru-571421, Malavalli Tq. Mandya Dist. |
| 107 | Government First Grade College, K.R.Pet-571426, Mandya Dist. |
| 108 | Government First Grade College for Women, K.R.Pet-571426, Mandya Dist. |
| 109 | Government First Grade College, Pandavapura-571434, Mandya Dist. |
| 110 | Government First Grade College, Kyathanahalli-57143, Pandavapura Tq., Mandya Dist. |
| 111 | Government First Grade College, Koppa-571425 Maddur Taluk, Mandya Dist |
| 112 | Government First Grade College, Melukote-571431, Mandya Dist. |
| 113 | Government First Grade College, Nagamangala- 571432, Mandya Dist. |
| 114 | P.E.S. Science, Arts and Commerce College, Mandya-571401 |
| 115 | H.K. Veerannagowda First Grade College, Maddur-571428, Mandya District |
| 116 | Bharathi College, Bharathi Nagar-571422. Maddur Tq., Mandya Dist. |
| 117 | Shanthi Arts, Science and Commerce College, Malavalli-571430. Mandya Dist. |
| 118 | Vijaya First Grade College, Pandavapura-571434 |
| 119 | Sri Adichunchanagiri College of Arts & Commerce, Nagamangala-571432. |
| 120 | P.L.N. First Grade College, Purigali – 571463 Malavalli Taluk |
| 121 | Mandavya First Grade College, M.C.Road, Mandya-571404. |
| 122 | Kalpatharu First Grade College, K.R.Pet-571426 |
| 123 | A.D. Biligowda First Grade College, Koppa-571425, Maddur Taluk, Mandya District |
| 124 | B.H. Mangegowda First Grade College, Besagarahalli – 571419, Mandya District |
| 125 | Bharathi First Grade College, Kirugavalu – 571424 |
| 126 | Baghavan Buddha Institute of Management, # 0421, 5th Cross,2nd Block, Siddarthanagar, Malavalli -571430, Mandya District |
| 127 | Bhagavan Budha First Grade Evening College, # 0421, 5th Cross,2nd Block, Siddarthanagar, Malavalli -571430, Mandya District |
| 128 | Gramanthara First Grade College, Keragodu-571446 Mandya District |
| 129 | D.Paul First Grade College, Belagola-571 606, Srirangapatna Tq., Mandya Dist. |
| 130 | R.K. First Grade College, K.Honnalagere, Alur Kasaba Hobli, Maddur Tq., Mandya Dist. |
| 131 | Government Arts College(Autonomous), Hassan—573201 |
| 132 | Government Science College(Autonomous), Hassan-573201 |
| 133 | Government First Grade College for Women, Hassan-573201 |
| 134 | Government First Grade College for Women, Gandadakoti Campus, Hassan-573201 |
| 135 | Government First Grade College, Holenarasipura-573211 |
| 136 | Government First Grade College for Women, Holenarasipur-573211 |
| 137 | Sri H.D. Devegowda Government First Grade College, Paduvalahippe-573211, Holenarasipura Taluk |
| 138 | Government First Grade College, Hallimysore-573210, Holenarasipura Taluk |
| 139 | Government First Grade College, Arasikere-573103 |
| 140 | Government First Grade College, Channarayapatna-573116 |
| 141 | Government First Grade College, Hirisave-573124, Channarayapatna Taluk |
| 142 | Government First Grade College, Udayapura-573225 Channarayapatna Taluk |
| 143 | B.M. Shetty Government First Grade College, Konanur-573130. Arakalagud Tq |
| 144 | Government First Grade College, Sakaleshpura-573134 |
| 145 | Government First Grade College, Hetturu-573213, Sakaleshapura Taluk |
| 146 | Y.D.D. Govt. First Grade College, Belur- 573115 |
| 147 | Government First Grade College, Halebeedu-573121 Belur Taluk |
| 148 | Government First Grade College, Arakalagud -573102 |
| 149 | Government First Grade College, Gandasi-573164, Arasikere Tq., Hassan Dist. |
| 150 | Government First Grade College, Javagal-5730125, Arsikere Tq. |
| 151 | Government College, Alur-573213 Hassan District |
| 152 | Government First Grade College, Banavara-573121 |
| 153 | Government First Grade College, Mosalehosahalli-573212 |
| 154 | Government First Grade College, Arehalli, Belur Tq., Hassan Dist. |
| 155 | Government College of Home Science, Hassan-573201 |
| 156 | Government Home Science College, Holenarasipura-573211 |
| 157 | A.V.K. College for Women, Hassan-573201. |
| 158 | N.D.R.K. First Grade College, Hassan-573201 |
| 159 | Sri Adichunchanagiri First Grade College, Channarayapatna-573116 |
| 160 | Hoysaleswara First Grade College, Arsikere-573103 |
| 161 | Sri A.N. Varadarajulu First Grade College, Gorur-573120 |
| 162 | Sriranga First Grade College, Opp. Akashavani, Karmal Mathashrama Road, Hemavathi Nagar Last Stage, Hassan-573201 |
| 163 | B.E.G. First Grade College, Krishnarajapuram, Lalitha Kripa building, Hassan -573201 |
| 164 | BEG First Grade Evening College, Krishnarajapuram, Lalitha Kripa building, Hassan -573201 |
| 165 | Gnanadhare First Grade College, No.1625, O.D.D. HIG, K.H.B.Colony, Opp. New Bus Stand, Holenarasipura Road, Channapatna Road, Hassan -573201 |
| 166 | Gnanadhare First Grade Evening College, No.1625, O.D.D. HIG, K.H.B.Colony, Opp. New Bus Stand, Holenarasipura Road, Channapatna Road, Hassan -573201 |
| 167 | St. Joseph First Grade College, Saraswathipura, Salagame Road, Hassan -573201 |
| 168 | St. Philomena First Grade College for Women, Hassan -573201 |
| 169 | Sujala College of Commerce, Apoorva Hotel Road, North Extn, Hassan -573201 |
| 170 | Sri Kuvempu First Grade College, Muslim Hostel Building, Shankarmatt Road, K.R.Puram, Hassan -573201 |
| 171 | Shanthala First Grade College for Women, Pump House Road, Belur-573115 |
| 172 | Regional Institute of Education, Manasagangothri, Mysore-570006. |
| 173 | Government Teachers Training College, Vasanthmahal, Mysore |
| 174 | Sarada Vilas Teachers College, Krishnamurthypuram, Mysore-570004. |
| 175 | St. Joseph College of Education, Jayalakshmipuram, Mysore-570012. |
| 176 | The Institute of Education, Omkarmal Somani College of Education, Kuvempunagar, Mysore-570009 |
| 177 | Sri Kaginele Mahasamsthana Kanakaguru Peeta College of Education, Adichunchanagiri Road, Kuvempunagar, Mysore-570023. |
| 178 | Ramakrishna Institute of Moral and Spiritual Education, Yadavagiri, Mysore-570010. |
| 179 | Moulana Azad College of Education, Radhakrishna nagar, Teachers Layout, Dr. Rajkumar Road, Mysore-570011. |
| 180 | Vidya Vikas College of Education, Alanahalli, Lalithadripura Post, Bannur Road, Mysore-570010 |
| 181 | Sri Chayadevi College of Education, Pashioner's Block, Rajendra Nagar, Mysore-570007. |
| 182 | Vatsalya College of Education, No.140, Shankara Math Road, Mysore-570004. |
| 183 | Gurukula College of Education, # 2, NHKHB, Hootagalli, Mysore-570018. |
| 184 | B.G.S. B.Ed. College, Adichunchanagiri Road, Kuvempunagar, Mysore-570 023. |
| 185 | Mahathma Gandhi B.Ed. College, CA-3 & 4, Adi Shakthi Road, Shakthinagar, Alanahalli, Mysore-570019 |
| 186 | J.S.S. Institute of Education, J.S.S. Campus, Suttur-571129, Nanjanagud Taluk, Mysore Dist. |
| 187 | Sri Yadathore B.Ed. College, Arkanatha Road, 2nd Cross, Sri Rama Block, K.R.Nagar – 571 602, Mysore Dist. |
| 188 | J.S.S. Institute of Education, B.R.Hills Double Road, Chamarajanagar-571313 |
| 189 | Nisarga Institute of Education, South Extension, Kollegal-571440 Ch.Nagar Dist. |
| 190 | Shankaragowda College of Education, Mandya-571401 |
| 191 | Mandavya College of Education, (B.Ed.) Acetate Town, M.C. Road. Mandya-571401. |
| 192 | A.E.T. College of Education, Swarnasandra, Mandya-570002 |
| 193 | S.M. Lingappa College of Education, K.R.Pet-571426, Mandya District |
| 194 | Vijaya College of Education, Krishnagar 2nd Stage, Pandavapura-571434, Mandya District. |
| 195 | Sri Shambulingeshwara College of Education, C.P.Ed. College Campus. Jayanthinagar, K.R.Pet Road, Pandavapura Taluk-571427, Mandya District |
| 196 | B.G.S. College of Education, Sri Adichunchanagiri Kshetra-571811, Nagamangala Tq., Mandya Dist. |
| 197 | V.M. Lingaiah College of Education, Somanahalli, Maddur Taluk, Mandya Dist. |
| 198 | Bharathi College of Education, Bharathi Nagar-571422, K.M.Doddi, Mandya Dist. |
| 199 | Bhagawan Buddha College of Education, 5th Cross, 2nd Block, Siddarthanagar , Malavalli-571430, Mandya District |
| 200 | Hasanamba College of Education, Vidyanagar, Hassan-573201. |
| 201 | Vivekananda College of Education, Arasikere-573103 |
| 202 | Sri Adichunchagiri College of Education, Channarayapatna-573116, Hassan Dist. |
| 203 | J.S.S. Institute of Education, Sakaleshapura-573134 Hassan District |
| 204 | Rajeev College of Education, Rajeev Educational Arcade, III cross, Sampige Road, K.R.Puram, Hassan-573201 |
| 205 | S.V.M. College of Education, Laxmipuram Extension, Hassan-573201 |
| 206 | N.D.R.K. College of Education, B.M. Road, Hassan-573201. |
| 207 | Sriranga College of Education, (B.Ed.), Opp. Akashavani, Karmal Mathashrama Road, Hemavathi Nagar, Hassan-573201. |
| 208 | Anantha Sadvidya College of Education, B.H.Road, Arasikere-573103 |
| 209 | Sri Shambulingeshwara College of Physical Education, (B.P.Ed.), C.P.Ed. College Campus, Jayanthinagar, K.R.Pet Road, Pandavapura Taluk, Mandya Dist-27 |
| 210 | B.G.S. College of Physical Education, (B.P.Ed.), Sri Adichunchanagiri Kshethra, Nagamangala Tq., Mandya District. |
| 211 | Vidyavikas Institute of Hotel Management and Catering Technology, B-2 Building, 1st Floor, VVET Campus, No.127-128, Mysore-Bannur Road, Alanahalli Post, Mysore-570 028 |
| 212 | All India Institute of Speech & Hearing, Manasagangothri, Mysore-570006 |
| 213 | J.S.S. Institute of Speech & Hearing, Mysore |
| 214 | Defense Food Research Laboratory(DFRL), Siddharthanagar, Mysore-570011 |
| 215 | Central Food Technology Research Institution, Mysore |
| 216 | Best First Grade College, Hemavathi Hospital Road, North Extn., Hassan-573201 |
| 217 | Central Commerce College, Kempu Cheluvajammanni Mahila Samaja, Maharaja Park, Salagame Road, Hassan-573 201 |
| 218 | New Aleyance First Grade College, Raghavendra Samil Road, Gayathri Extn., Channarayapatna Tq., Hassan Dist.-573216 |
| 219 | B.G.S. First Grade College, B.G.Nagar, Nagamangala Tq., Mandya Dist.-571448 |
| 220 | Christ College, Srirampura Post, H.D.Kote Road, Mysore-570008 |
| 221 | Karnataka Rathna De. Ja.Gow. First Grade Evening College, Jayalakshmipuram, Mysore |
| 222 | Geneus First Grade College, K.B.L. Extn., Mysore |
| 223 | St. Josep's Evening College, Jayalakshmipuram, Mysore-570 012 |
| 224 | St. Josep's College for Women, Sathagalli, Mysore-570 019 |
| 225 | Sri Mahaveera College of Education, Doddahunsur, Hunsur Tq., Mysore Dist. |
| 226 | St. Joseph's College of Teachers Education, M.C.Road, Mandya – 571 401 |