Navsari Agricultural University Exam Result 2023
Onlineresultportal.com | Updated: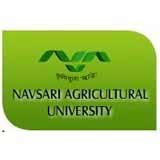 Navsari Agricultural University was earlier under with the Gujarat Agricultural University until 2004 when Gujarat Agricultural University was divided into four different campuses in different location. Navsari campus is one of them which are now known as Navsari Agricultural University and imparting agricultural education since its establishment. This University is recognized by the University Grants Commission and the Government of Gujarat. Around 14 agricultural colleges and institutes were affiliated by Navsari Agricultural University with added many research centre and extension centre.
The sprawling campus of Navsari Agricultural University measures around 400 hectares of land where undergraduate, postgraduate and doctorate programs are offered in various disciplines of faculties of Agriculture, Horticulture, Forestry, Agri-Business Management, Veterinary Science and Animal Husbandry and Agricultural Engineering. Moreover, vocational education and training through diploma/certificate courses are also offered in Agriculture, Horticulture, Livestock Inspection, Bakery, Landscaping & Gardening and Fisheries through Agricultural Polytechnics and Agri-Clinics for Horticulture and Agricultural Schools, LITC, Bakery, Gardner and Fisheries training centers respectively. This remarkable University is also involved in various research programs and experimental learning in areas of Biotechnology, Post-harvesting technology, food quality and testing, food processing and tissue culture and many more.
Aspiring students can take admission to the academic programs of Navsari Agricultural University by clearing the common admission test conducted by the University. Moreover, they can check the University website – www.nau.in for details about admission, courses, fees structures and other important notifications.
Navsari Agricultural University Exam Result on nau.in
The Navsari Agricultural University (NAU), traceable to Navsari in the Indian state of Gujarat, makes accessible the examination results of its affiliated programs on its official web link, https://nau.in/index#. Students who are awaiting their examination results after appearing for the NAU course exams should visit its official portal to view/download their results.
Upon the NAU examiners declaring the exam results, you must go to the home page of its official website. Proceed by locating the "Results" tab and tapping the relevant result link from the given menu. That done, you can check your exam result on the screen. Also, you have the option to download a copy of your NAU exam result. To do so, you must tap the "Download PDF File" tab. It is mandatory to maintain a print copy of your NAU exam result for reference purposes.
The NAU offers courses through its different faculties. These include Agricultural Biotechnology, Agricultural Engineering, Agribusiness Management, Forestry, Horticulture, and Agriculture.
Details of Navsari Agricultural University
Full Name
Navsari Agricultural University
Affiliations
UGC
Contact No
02637 293 804
Website
www.gsauca.in
Email
registrar@aau.in
Founded
May 1, 2004
Address
Dandi Rd, Erugam, Navsari, Gujarat 396450
City
Navsari
State
Gujarat
Country
India
List of courses offered by Navsari Agricultural University

Degree
Duration
Science Courses
B.F.Sc. (Fish Biology)
4 Years
B.Sc. (Home Science)
3 Years
B.Sc. (Hons) (Home Science)
3 Years
Agriculture Science and Technology Courses
B.Sc. (Hons) (Horticulture)
3 Years
B.Sc. (Hons.) (Agriculture)
3 Years
B.Sc. (Forestry)
4 Years
B.Tech. (Agricultural Engineering)
4 Years
B.Tech. (Food Science)
4 Years
M.Sc. (Agriculture)
2 Years
M.V.Sc.
2 Years
List of colleges affiliated with Navsari Agricultural University

S.No.
College Name
Navinchandra Mafatlal College of Agriculture