North Orissa University Exam Result 2023
Onlineresultportal.com | Updated: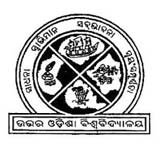 North Orissa University caters to the higher education needs of Baripada city in Orissa and also in its jurisdiction areas of Mayurbhanj and Keonjhar. The University was established in the year 1998 by the State Government of Orissa. The University offers both general and professional courses through on-campus and distance education method. It also aspires to provide job-oriented technical courses. These courses were also taught in its 80 affiliated colleges. The University and its courses were recognized by the University Grants Commission (UGC), Bar Council of India (BCI), Indira Gandhi National Open University (IGNOU), Distance Education Council (DEC) and moreover it also included in the list of Association of Indian Universities (AIU) and Association of Commonwealth Universities (ACU). The University is also accredited with "B" Grade by the National Assessment and Accreditation Council (NAAC).
The areas surrounding the campus of North Orissa University consists of 63 % tribal population and hence it proves that this University acts as a symbol of hope to the tribal and underprivileged youths to get premium higher education in areas of arts, science, culture and technology. The University offers undergraduate and postgraduate courses in areas of Anthropology, Ayurveda, Bioinformatics, Biotechnology, Botany, Business Management, Chemistry, Computer Science, Economics, Education, English, Homeopathy, History, Law, Library, Management, Mathematics, Odia, Physics, Political Science, Remote Sensing & GIS, Santhali, Social Work, Tribal Studies, Wildlife, Women Studies and Zoology.
More information about North Orissa University can be obtained from the official website- www.nou.nic.in and additionally www.onlineresultportal.com is also helpful for students to get information about courses, Universities, admit card, admission notification, results and other important educational information.
North Orissa University Result 2023 at nou.nic.in
The Maharaja Sriram Chandra Bhanja Deo University (MSCBDU) (the erstwhile North Orissa University) makes available the exam results of its varied academic programs on its official portal, https://nou.nic.in/. Candidates awaiting their MSCBDU examination results are advised to browse the official website to check their respective exam results after declaration.
Once the MSCBDU examiners declare the examination results, you must visit the official web portal. Next, search the home page of the website for the relevant MSCBDU exam result link and click on the same. Thereafter, the system showcases the login page on the screen and you are required to enter your login credentials, including Roll Number, in the relevant boxes. After you input your correct login details, your MSCBDU exam result comes up on the screen. In the following step, you must keep a print copy of your MSCBDU examination result for later reference.
Also, make sure to collect your original MSCBDU exam marksheet from your respective institute.
Details of North Orissa University
Name
NOU (North Orissa University)
Affiliations
UGC
Contact No
06792 256 906
Website
www.nou.nic.in
Founded
13 July 1998
Email
info@nou.nic.in
Address
Sri Ram Chandra Vihar, Takatpur, Baripada, Mayurbhanj, Odisha 757003
State
Odisha
Country
India
List of courses offered by North Orissa University

| S.No. | courses |
| --- | --- |
| 1 | Anthropology |
| 2 | Ayurveda |
| 3 | Bioinformatics |
| 4 | Biotechnology |
| 5 | Botany |
| 6 | Business |
| 7 | Chemistry |
| 8 | Computer Science |
| 9 | Economics |
| 10 | Education |
| 11 | English |
| 12 | Homeopathy |
| 13 | History |
| 14 | Law |
| 15 | Library |
| 16 | Management |
| 17 | Mathematics |
| 18 | Odia |
| 19 | Physics |
| 20 | Political Science |
| 21 | Remote Sensing & GIS |
| 22 | Santhali |
| 23 | Social Works |
| 24 | Tribal Studies |
| 25 | Wildlife |
| 26 | Women's Studies |
| 27 | Zoology |
List of colleges affiliated with North Orissa University

| S.No. | College Name |
| --- | --- |
| 1 | Mayurbhanj Ayurved Mahavidyalaya |
| 2 | Mayurbhanj Law College |
| 3 | MPC Autonomous College |
| 4 | North Orissa School of Communication and Management Studies |
| 5 | Lord Jagannath Mission's College of Nursing |
| 6 | Anandapur College |
| 7 | Anandpur Anchalika Training College |
| 8 | Barbil College - BC |
| 9 | Dharanidhar Autonomous College |
| 10 | Kanaka Manjari Women's College |
| 11 | Keonjhar Law College |
| 12 | B.B. College |
| 13 | Betnoti College |
| 14 | Chitrada College |
| 15 | Karanjia College |
| 16 | Maharaja Purna Chandra College - MPC Auto College |
| 17 | Utkalamani Gopabandhu B.Ed. College |