Odisha University of Agriculture and Technology (OUAT) Exam Result 2023
Onlineresultportal.com | Updated: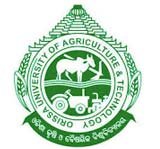 Orissa University of Agriculture & Technology is commonly known as OUAT is established at Bhubaneshwar in Odisha in 1962. This University is second oldest agricultural University in the country dedicated to agricultural education and its research and extension. Though the main campus of Orissa University of Agriculture & Technology lies in Bhubaneshwar but it also has 3 more campuses across Orissa at Chiplima, Sambalpur and Rangeilunda. This public University is recognized by the University Grants Commission (UGC) and Indian Council of Agricultural Research (ICAR). The university aims to provide quality education in agricultural science and technology degrees at undergraduate and postgraduate levels.
This University consists of varied academic departments which include: Agriculture, Veterinary Science & Animal Husbandry, Agricultural Engineering & Technology, Forestry, Home Science, Basic Science & Humanities, Fisheries and Centre for Postgraduate Studies. Apart from academic activities the University also takes active participation in research and extension activities in all the State's 10 agro-climatic zones. All the research projects are funded by ICAR, State Government and several other outer funding agencies. This University is involved in research in areas of Crop improvement, protection and production, Horticulture, Irrigation, farm mechanization, etc. This University also extends its knowledge via 31 Krishi Vigyan Kendras (KVK) located in different districts of the state, University Extension Block Programme (UEBP), Information and Communication wing, Distance Education, Video Project, Agricultural Technology Information Centre (ATIC) and Orissa Gender Resources Centre (OGRC) in the main campus.
More information about Orissa University of Agriculture & Technology can be obtained from its official website- www.ouat.nic.in regarding admission, courses, fees structures, results and other important notifications and details. Students can also take help from other websites like www.onlineresultportal.com regarding details of Indian Universities, courses, admit cards, results, etc.

Details of Odisha University of Agriculture and Technology
Name
Odisha University of Agriculture and Technology
Affiliations
UGC
Contact No
(0674)-2397970/2397818/ 2397719/ 2397669
Website
http://www.ouat.nic.in/
Founded
1962
Email
registrarouat[@gmail.com
Address
Bhubaneshwar, Odisha, India
State
Odisha
Country
India
List of courses offered by Odisha University of Agriculture and Technology

Degree
Duration
Science Courses
B.F.Sc.
4 Years
B.Sc. (Home Science)
3 Years
B.V.Sc.
4½ Years
M.F.Sc. (Aquaculture)
2 Years
M.Sc. (Bioinformatics)
2 Years
M.Sc. (Home Science)
2 Years
M.V.Sc. (Animal Biochemistry)
2 Years
M.V.Sc. (Animal Breeding & Genetics)
2 Years
M.V.Sc. (Animal Nutrition)
2 Years
M.V.Sc. ((Veterinary Anatomy & Histology)
2 Years
M.V.Sc. (Veterinary Animal Reproduction Gynecology & Obstetrics)
2 Years
M.V.Sc. (Veterinary Bacteriology)
2 Years
M.V.Sc. (Veterinary Parasitology)
2 Years
M.V.Sc. (Veterinary Pathology)
2 Years
M.V.Sc. (Veterinary Pharmacology & Toxicology)
2 Years
M.V.Sc. (Veterinary Physiology)
2 Years
M.V.Sc. (Veterinary Public Health)
2 Years
M.V.Sc. (Veterinary Virology)
2 Years
Ph.D. (Aquaculture)
3 Years
Ph.D. (Veterinary Medicine)
3 Years
Ph.D. (Veterinary Pathology)
3 Years
Ph.D. (Veterinary Surgery & Radiology)
3 Years
Agriculture Science and Technology Courses
B.Sc. (Agriculture)
4 Years
B.Sc. (Horticulture Science)
3 Years
B.Sc. (Forestry)
4 Years
B.V.Sc. & A.H.
5 Years
M.Sc. (Agriculture)
2 Years
M.Sc. (Forestry)
2 Years
Information Technology Courses
M.C.A.
3 Years
List of colleges affiliated with Odisha University of Agriculture and Technology

| S.No. | College Name |
| --- | --- |
| 1 | College of Agriculture, Bhubaneswar |
| 2 | College of Agriculture, Chiplima, Sambalpur |
| 3 | College of Agriculture, Bhawanipatna |
| 4 | College of Forestry, Bhubaneswar |
| 5 | College of Horticulture, Chipilima, Sambalpur |
| 6 | College of Veterinary Science & Animal Husbandry, Bhubaneswar |
| 7 | College of Agricultural Engineering & Technology (CAET), Bhubaneswar |
| 8 | College of Fisheries, Rangeilunda, Brahmapur |
| 9 | College of Basic Science and Humanities Bhubaneswar |
| 10 | College of Home Science, Bhubaneswar |
| 11 | Center for Post-Graduate Studies, Bhubaneswar |