Palamuru University Exam Result 2023 Declared
Onlineresultportal.com | Updated: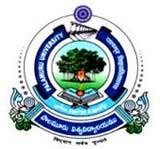 Palamuru University is a public university situated in Mahbubnagar district in the Indian State of Telangana. Established in 2008, this Public University caters to the higher education needs of Mahbubnagar and its neighboring areas. This seat of higher learning is recognized by the Government of India, University Grants Commission, National Assessment and Accreditation Council.
This University offers quality education in form of various undergraduate, postgraduate, certificate, diploma and research programmes in fields of Arts, Science and Commerce. Every year around 1000 students were admitted to this seat of higher learning where they are gaining education which also shapes their future career and also overall development.
The active faculty members of Palamuru University teaches various subjects of English, Hindi, Indian Languages, Geography, Economics, Political Science, Physics, Chemistry, Biology, Geology, Mathematics, Commerce and many more dynamic subjects on the long academic list of Palamuru University. Apart from providing quality education to its students, the Palamuru University also engages its students in various exchange programmes at regional, national and international platforms. Incredible facilities like good infrastructure, library, sports, hostels, etc. Concerned students who are aspiring to get admission to Palamuru University can check its official website- www.palamuruuniversity.ac.in for admission details, courses, fees, notification and updates.
Moreover, www.onlineresultportal.com is also useful for the students to get information about all Indian Universities of all states and also results of various examinations.
Latest Updates:
Date
UG II-Semester Regular Revaluation Result July-2023
02-12-2023
UG VI Sem Instant Result October-2023
10-11-2023
UG II Sem Regular Result July-2023
10-11-2023
UG II,IV,VI & V Sem Reg./Backlog Revaluation Result June/July-2023
10-11-2023
B.Pharmacy. I,Iii,V Sem Reg. Result April-2023
10-11-2023
UG II,IV,VI & V SEM REG./Backlog Revaluation Result June/July-2023
12-10-2023
B.Pharmacy. I,III,V Sem Reg. Result April-2023
12-10-2023
B.Ed. II,III Sem Backlog And IV Sem Reg./Backlog Result August-2023
11-10-2023
UG I,II,III Year Backlog Revaluation Result May-2023
05-10-2023
UG I,II,III Year Backlog Result May-2023
05-09-2023
UG II,V Sem Backlog,IV & VI-Semester Reg./Backlog Result June-2023
05-09-2023
B.Ed I Semester Reg./Backlog Revaluation Result Feb-2023
26-07-2023
B.P.Ed I Semester Regular Result April-2023
12-07-2023
I.B.Ed I & II Semester Reg.Revaluation Result Feb 2023
06-07-2023
B.Ed III-Semester Reg./Backlog Revaluation Result Feb-2023
05-07-2023
I.B.Ed I & II Semester Reg Result Feb-2023
14-06-2023
UG I Semester Reg./Backlog Revalution Result Feb 2023
11-06-2023
UG III & V Semester Reg./Backlog Revalution Result Dec 2022
11-06-2023
B.Ed. I Semester Reg./ Backlog Result Feb-2023
18-05-2023
M.Pharmacy II Semester Backlog Time Table April/May 2023
20-04-2023
UG I Sesmester Reg./Backlog Result Feb-2023
13-04-2023
UG III & V Sesmester Reg./Backlog Result Dec-2023
13-04-2023
Pharm D (6 Ydc) Iv & V Year Regular And Pharm D (3ydc) I & II Year Regular & Pahrm D (6 Ydc) I & II Year Backlog Time Table April 2023
04-04-2023
Palamuru University BED III Semester REG./Backlog Result Feb-2023 Result
29-03-2023
B.Ed. I-Semester (Regular/Backlog) Examination Time Table Mar/Apr.2023
27-03-2023
B.P.Ed III - Semester (Regular & Backlog) Examinations Time table, March-2023
27-03-2023
Palamuru University Integrated B.Ed I Semester Regular Result Dec-2022
04-03-2023
BED III SESMESTER BACKLOG RESULT DEC-2022
18-02-2023
UG II & IV-SEMESTER REGULAR,REVALUATION RESULT AUGUST-2022
18-02-2023
B.Ed. II & IV-SEMESTER REGULAR/BACKLOG,REVALUATION RESULT SEPTMBER-2022
18-02-2023
UG I,II & III YEAR BACKLOG REVALUATION RESULT AUGUST-2022
18-02-2023
PU B.Ed. I SEMESTER RESULTS AUG-2021
-
PU B.Ed. I SEMESTER REVALUAION RESULTS AUG-2021
-

Details of Palamuru University
Full Name
Palamuru University
Affiliations
UGC
Contact No
085422 21020
Website
www.palamuruuniversity.com
Founded
25 June 2008
Email
info@palamuruuniversity.com
Address
Bandameedipally, Mahbubnagar, Telangana 509001
State
Telangana
Country
India
List of courses offered by Palamuru University

Degree
Duration
Arts Courses
M.A. (English)
2 Years
M.A. (Political Science)
2 Years
M.A. (Social Work)
2 Years
M.Phil.
2 Years
Medical Courses
B.Pharma
4 Years
Science Courses
M.Sc. (Mathematics)
2 Years
M.Sc. (Microbiology)
2 Years
M.Sc. (Organic Chemistry)
2 Years
Ph.D.
2 Years
Management Courses
M.B.A.
2 Years
Commerce Courses
M.Com.
2 Years
Information Technology Courses
M.C.A.
3 Years
List of colleges affiliated with Palamuru University

City
College Name
Mahbubnagar
1
Noor College of Education
2
Sri Bramaramba Mallikarjuna Swamy College of Education