Presidency University Exam Result 2023
Onlineresultportal.com | Updated: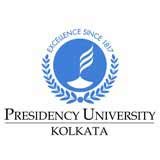 The Presidency University holds a unique position in the history of Indian Education in the country. This University is regarded to be one of the first institutes of Western –type higher education in Asia. This seat of higher learning is established in 1817 as Hindoo College and Presidency College in Kolkata by a group of enlightened men led by Raja Ram Mohan Roy, Radhakanta Deb, David Hare, Justice Sir Edward Hyde East, Baidyanath Mukhopadhya and Rasamay Dutt. However in 2010 the West Bengal Government has upgraded the status of Presidency College to Presidency University. This University is also an active member of Association of Indian Universities and is recognized by the University Grants Commission. Moreover, the National Assessment and Accreditation Council has awarded "Grade A" upon this University on basis of the quality education provided by the same.
In Presidency University, both undergraduate, postgraduate and doctorate programmes are taught by the departments of Bengali, Life Sciences, Chemistry, Economics, English, Geography, Geology, Hindi, History, Mathematics, Performing Arts, Physics, Philosophy, Political Science, Sociology and Statistics. This institute of excellence is also involved in various research and international exchange programmes with a special mention of MoU signed between the Presidency University and the Trinity College, Dublin and also the University of Groningen, Netherlands. Interested students who aspire to take admission at Presidency University can check its official website- www.presiuniv.ac.in for admission notification, counseling list, courses, fee structures and other important updates. Moreover, another educational website- www.onlineresultportal.com is also helpful for the students to achieve information about all Universities of all states of India.
Details of Presidency University
Name
Presidency University
Affiliations
UGC
Contact No
033 2257 3770
Website
www.presiuniv.ac.in/
Founded
20 January 1817
Email
registrar@presiuniv.ac.in
Address
86/1, College Street
City
Kolkata - 700073
State
West Bengal
Country
India
List of courses offered by Presidency University

| Degree | Duration |
| --- | --- |
| B.A. (Hons.) (Bengali) | 3 Years |
| B.A. (Hons.) (English) | 3 Years |
| B.A. (Hons) (Hindi) | 3 Years |
| B.A. (Hons) (History) | 3 Years |
| B.A. (Hons) (Philosophy) | 3 Years |
| B.A. (Hons) (Political Science) | 3 Years |
| B.A. (Hons) (Sociology) | 3 Years |
| B.Sc. (Hons) (Economics) | 3 Years |
| B.Sc. (Hons.) (Statistics) | 3 Years |
| B.Sc. (Hons.) (Zoology) | 3 Years |
| B.Sc. (Hons.) (Botany) | 3 Years |
| B.Sc. (Hons.) (Chemistry) | 3 Years |
| B.Sc. (Hons.) (Geography) | 3 Years |
| B.Sc. (Hons) (Geology) | 3 Years |
| B.Sc. (Hons) (Mathematics) | 3 Years |
| B.Sc. (Hons) (Physics) | 3 Years |
List of colleges affiliated with Presidency University

City
College Name
0 College