Punjab Agricultural University Exam Result 2023
Onlineresultportal.com | Updated: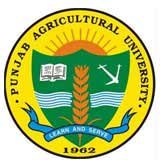 The Punjab Agricultural University is a premium agricultural teaching and research institute established in 1962 at Ludhiana. It is regarded to be the third oldest agricultural University in the nation. Moreover this University is regarded to be the best agricultural Universities in India who has pioneered the Green Revolution in India. In addition to this, Punjab Agricultural University is considered to have an excellent reputation for excellence in agriculture in international platform. The 1510 acres campus of Punjab Agricultural University has well-equipped laboratories, library and lecture rooms with added sophisticated farm facilities and regional research stations. Moreover hostel accommodation is also available for the students and scholars of this esteemed University. The University also has a strong reputation in fields of sports and also has made adequate facilities in sports including separate complexes for every type of sports.
The University has a prominent recognition from Association of Commonwealth Universities (ACU), Indian Council for Agricultural Research (ICAR) and University Grants Commission (UGC) for imparting quality education in various undergraduate, postgraduate and research courses. The series of courses taught at Punjab Agricultural University are headed by the faculty of Agriculture, Agricultural Engineering & Technology, Home Science, Basic Sciences & Humanities and Directorate of Research. Moreover there are also courses like Chemistry, Economics & Sociology, Biochemistry, Botany, Microbiology, Agricultural Business Management, Agricultural Journalism and many more on the list. The students and scholars who were interested to study at Punjab Agricultural University can take admission by clearing the common admission test conducted by the University. More details about admission, courses, fees structures and other notifications are available at its official website- www.pau.edu . Additionally, www.onlineresultportal.com is also useful for the students to gain information about all Universities and results of examinations within a few clicks.

Details of Punjab Agricultural University
Name
Punjab Agricultural University (PAU)
Affiliations
UGC
Contact No
0161 240 1960
Website
www.pau.edu
Founded
1962
Email
registrar@pau.edu
Address
Ferozepur Road, Ludhiana, Punjab 141004
State
Punjab
Country
India
List of courses offered by Punjab Agricultural University

| Degree | Duration |
| --- | --- |
| Arts Courses | |
| Ph.D. (Human Development) | 5 Years |
| Certificate Course in French | 1 Years |
| Engineering Courses | |
| Ph.D. (Food Technology) | 3 Years |
| Science Courses | |
| M.Sc. (Clothing and Textiles) | 2 Years |
| M.Sc. (Extension and Communication) | 2 Years |
| M.Sc. (Extension Education) | 2 Years |
| M.Sc. (Family Resource Management) | 2 Years |
| M.Sc. (Food Nutrition) | 2 Years |
| M.Sc. (Food Science and Technology) | 2 Years |
| M.Sc. (Home Science - Extension Education) | 2 Years |
| M.Sc. (Human Development) | 2 Years |
| Ph.D. (Entomology) | 3 Years |
| Ph.D. (Food and Nutrition) | 2 Years |
| Ph.D. (Food Science and Technology) | 3 Years |
| Post Graduate Diploma in Nutrition, Food Processing and Technology | 2 Years |
| Agriculture Science and Technology Courses | |
| B.Sc. (Hons.) (Agriculture) | 3 Years |
| M.Sc. (Agro-meteorology) | 2 Years |
| M.Sc. (Agronomy) | 2 Years |
| M.Sc. (Entomology) | 2 Years |
| M.Sc. (Floriculture and Landscaping) | 2 Years |
| M.Sc. (Forestry) | 2 Years |
| M.Sc. (Genetics and Plant Breeding) | 2 Years |
| M.Sc. (Horticulture) | 2 Years |
| M.Sc. (Plant Pathology) | 2 Years |
| M.Sc. (Soil Science) | 2 Years |
| M.Sc. (Vegetable Science) | 2 Years |
| Ph.D. (Agril. Meteorology & Physics) | 3 Years |
| Ph.D. (Agronomy) | 3 Years |
| Ph.D. (Extension Education) | 3 Years |
| Ph.D. (Horticulture) | 3 Years |
| Ph.D. (Plant Breeding) | 3 Years |
| Ph.D. (Plant Pathology) | 3 Years |
| Ph.D. (Vegetable Science) | 3 Years |
| Diploma in Agro Journalism | 1 Years |
| Vocational Courses Courses | |
| Diploma in Food Preservation | 2 Years |
| Fashion and Interior Designing Courses | |
| B.Sc. (Hons.) Fashion Designing | 3 Years |
| Diploma in Fashion Design | 1 Years |
| Diploma in Interior Design | 1 Years |
List of colleges affiliated with Punjab Agricultural University

City
College Name
Ludhiana
1
College of Agricultural Engineering and Technology