Punjabi University Exam Result 2023
Onlineresultportal.com | Updated: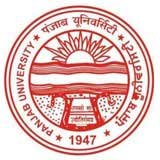 Punjabi University is a state University and is only the second University in the world to be named after a language, after Hebrew University of Israel. The University was established on 1962 at Patiala in the Indian State of Punjab. Though originally the University aims to impart education as a multi-faculty teaching and research University, but primarily it is meant for the development and improvement of Punjabi language and culture. It holds recognition from the University Grants Commission (UGC) and is accredited "A" Grade by the National Assessment and Accreditation Council (NAAC).
The 600 acres University campus of Punjabi University has 65 academic and research departments, covering disciplines in Humanities, Science, Fine Arts, Computer Science and Business Management. Moreover there are also 5 regional centers namely the Guru Kashi Regional Center at Bathinda, Guru Kashi Campus at Talwandi Sabo and Regional Centre for Information Technology and Management at Mohali, Nawab Sher Mohammad Khan Institute of Advanced Studies in Urdu, Persian and Arabic at Malerkotla and College of Education at Bathinda. Here quality education is provided staring from undergraduate levels till doctoral levels. Moreover these courses were also taught and imparted at 277 affiliated colleges in various parts of Punjab. Aspiring students can take admission to this University to attain the highest level of knowledge. Information about admission, courses, fees structures and notifications can be obtained from its official website- www.punjabiuniversity.ac.in . Moreover, www.onlineresultportal.com is also commencing various ways for the students to get information about colleges and Universities of India.
Punjabi University Result Out at www.punjabiuniversity.ac.in
The Punjabi University (PU) makes accessible the provisional examination results of its academic programs on its official portal, http://www.punjabiuniversity.ac.in/. Students appearing for the PU exams can access their respective examination results via the official website.
After the PU exam authorities declare the exam results, you have to first go to the home page of the official web portal. Then, you should locate the "Examinations" tab and tap the "Results" link from the drop-down menu. Next, the system displays a new page containing a list of results on the left side of the page. Go on and select the relevant PU exam result link for the corresponding login page to appear on the screen. Now, you have to enter your "Roll Number" in the given box and tap the "Submit" tab. After that, you can view your PU exam result on the screen. Always take a print copy of the PU exam result for record purposes.

Details of Punjabi University
Name
Punjabi University (PU)
Affiliations
UGC
Contact No
0175 304 6366
Website
www.punjabiuniversity.ac.in
Founded
30 April 1962
Email
regpup@pbi.ac.in
Address
NH 64, Urban Estate Phase II, Patiala District, Patiala, Punjab 147002
State
Punjab
Country
India
List of courses offered by Punjabi University

Degree
Duration
Arts Courses
B.A.
3 Years
B.A. (Communicative English)
3 Years
B.A. (Defence & Strategic Studies)
3 Years
B.A. (Home Science)
3 Years
B.A. (Hons) (Gurmat Sangeet)
3 Years
B.A. (Hons.) (Economics)
3 Years
B.A. (Hons.) (English)
3 Years
B.A. (Hons) (Political Science)
3 Years
B.A. (Public Administration)
3 Years
B.A. (Sociology)
3 Years
B.A. (Statistics)
3 Years
B.Ed.
1 Years
B.Ed. (Hearing Impaired)
1 Years
B.Ed. (Special Education) (Mental Retardation)
1 Years
B.Ed. (Special Education for Visually Impaired)
B.S.W.
3 Years
Bachelor of Library and Information Science (B.Lib.I.Sc.)
1 Years
M.A. (Anthropology)
2 Years
M.A. (Buddhist Studies)
2 Years
M.A. (Defence and Strategic Studies)
2 Years
M.A. (Defence Studies)
2 Years
M.A. (Economics)
2 Years
M.A. (Education)
2 Years
M.A. (English)
2 Years
M.A. (Fine Arts and Painting)
2 Years
M.A. (Fine Arts)
2 Years
M.A. (Gurmat Sangeet Gayan)
2 Years
M.A. (Hindi)
2 Years
M.A. (History)
2 Years
M.A. (Linguistics)
2 Years
M.A. (Music Instrumental/Vocal)
2 Years
M.A. (Vocal)
2 Years
M.A. (Music)
2 Years
M.A. (Pali)
2 Years
M.A. (Persian)
2 Years
M.A. (Philosophy)
2 Years
M.A. (Political Science)
2 Years
M.A. (Public Administration)
2 Years
M.A. (Punjabi)
2 Years
M.A. (Religious Studies)
2 Years
M.A. (Sanskrit)
2 Years
M.A. (Sikh Studies)
2 Years
M.A. (Social Work)
2 Years
M.A. (Sociology)
2 Years
M.A. (Urdu)
2 Years
M.A. (Women's Studies)
2 Years
M.A. (Music (Instrumental))
2 Years
M.B.E. (Master of Business Economics)
2 Years
M.Ed.
2 Years
M.Ed. (Special Education)
1 Years
M.Lib.Sc.
2 Years
M.P.Ed.
2 Years
M.Phil. (Counselling Psychology)
2 Years
M.Phil. (Defence & Strategic Studies)
2 Years
M.Phil. (Economics)
2 Years
M.Phil. (Education)
1 Years
M.Phil. (English)
2 Years
M.Phil. (Hindi)
2 Years
M.Phil. (Persian)
2 Years
M.Phil. (Political Science)
2 Years
M.Phil. (Psychology)
2 Years
M.Phil. (Public Administration)
18 Months
M.Phil. (Punjabi)
2 Years
M.Phil. (Religious Studies)
18 Years
M.Phil. (Urdu)
2 Years
Ph.D. (Comparative Philosophy and Religion)
3 Years
Ph.D. (Counselling Psychology)
3 Years
Ph.D. (Defence & Strategic Studies)
3 Years
Ph.D. (Defence Stuidies)
3 Years
Ph.D. (Economics)
3 Years
Ph.D. (Education)
3 Years
Ph.D. (Hindi)
3 Years
Ph.D. (History)
3 Years
Ph.D. (Human Development)
5 Years
Ph.D. (Persian)
3 Years
Ph.D. (Philosophy)
3 Years
Ph.D. (Political Science)
3 Years
Ph.D. (Psychology)
3 Years
Ph.D. (Public Administration)
3 Years
Ph.D. (Urdu)
3 Years
Ph.D. (Women's Studies)
3 Years
Advanced Diploma in German
1 Years
Diploma in Divinity
1 Months
Diploma in French
3 Years
Diploma in Library and Information Science
1 Years
Diploma in Persian
1 Years
Diploma in Punjabi
1 Years
Diploma in Urdu
3 Years
Diploma in Proficiency in German
1 Years
Post Graduate Diploma in Audio Programme Production
1 Years
Post Graduate Diploma in Counselling Psychology
1 Years
Post Graduate Diploma in Gender Studies
1 Years
Post Graduate Diploma in Human Rights and Duties Education
2 Years
Post Graduate Diploma in Women and Child Welfare
1 Years
Certificate course in Chinese
2 Years
Certificate Course in French
1 Years
Certificate Course in German
1 Years
Certificate course in Modern Arabic
Certificate Course in Modern Persian
Certificate Course in Russian
1 Years
Certificate Course in Sikhism
6 Months
Certificate Course in Urdu
Certificate in Pali
Certified Course in Yog Science
2 Years
Gyani
1 Years
Engineering Courses
B.Tech. (Civil Engineering)
4 Years
B.Tech. (Computer Engineering)
4 Years
B.Tech. (Electronics & Media Technology)
4 Years
B.Tech. (Electronics & Communication Engineering)
4 Years
B.Tech. (Mechanical Engineering)
4 Years
M.Sc. (Nanotechnology)
2 Years
M.Tech. (Computer Engineering)
2 Years
M.Tech. (Electronics and Communication Engineering)
2 Years
M.Tech. (Mechanical Engineering)
2 Years
Diploma in Space Technology
3 Years
Medical Courses
B.P.T.
4½ Years
B.Pharm
4 Years
B.Sc. (Industrial Microbiology)
3 Years
M.P.T.
2 Years
M.P.T. (Cardio-Pulmonary Physiotherapy)
2 Years
M.P.T. (Musculoskeletal)
2 Years
M.P.T. (Neuro-Physiotherapy)
2 Years
M.P.T. (Sports-Physiotherapy)
2 Years
M.Pharm. (Pharmaceutical Chemistry)
2 Years
M.Pharm. (Pharmaceutics)
2 Years
M.Pharm. (Pharmacology)
2 Years
M.Pharm. (Pharmacy Practice)
2 Years
M.Sc. (Pharmaceutical Chemistry)
2 Years
Ph.D. (Physiotherapy)
2 Years
Advanced Diploma In Clinical Diagnostic Techniques
1 Years
Diploma in Clinical Diagnostic Techniques
1 Years
Certificate Course In Clinical Diagnostic Techniques
1 Years
Science Courses
B.Sc. (Biotechnology)
3 Years
B.Sc. (Botany)
3 Years
B.Sc. (Computer Applications)
3 Years
B.Sc. (Computer Maintenance & Electronics)
3 Years
B.Sc. (Economics)
3 Years
B.Sc. (Home Science)
3 Years
B.Sc. (Hons) (Economics)
3 Years
B.Sc. (Statistics)
3 Years
M.Phil. (Botany)
1 Years
M.Phil. (Chemistry)
1 Years
M.Phil. (Computer Science)
2 Years
M.Phil. (Physics)
2 Years
M.Phil. (Zoology)
1 Years
M.Sc. (Applied Mathematics and Computing)
2 Years
M.Sc. (Applied Physics)
2 Years
M.Sc. (Astronomy & Space Physics)
2 Years
M.Sc. (Bioinformatics)
2 Years
M.Sc. (Biotechnology)
2 Years
M.Sc. (Botany)
2 Years
M.Sc. (Chemistry)
2 Years
M.Sc. (Counselling Psychology)
2 Years
M.Sc. (Environmental Science)
2 Years
M.Sc. (Food Nutrition)
2 Years
M.Sc. (Forensic Sciences)
2 Years
M.Sc. (Geography)
2 Years
M.Sc. (Human Development)
2 Years
M.Sc. (Human Genetics)
2 Years
M.Sc. (Mathematics)
2 Years
M.Sc. (Medical Biotechnology)
2 Years
M.Sc. (Microbial & Food Technology)
2 Years
M.Sc. (Physics)
2 Years
M.Sc. (Psychology)
2 Years
M.Sc. (Sports Science)
2 Years
M.Sc. (Statistics)
2 Years
M.Sc. (Zoology)
2 Years
M.Tech. (Computer Science)
2 Years
Ph.D. (Botany)
3 Years
Ph.D. (Computer Science)
3 Years
Ph.D. (Zoology)
3 Years
Advanced Diploma Course In Food Science and Quality Control
1 Years
Diploma in Meteorology and atmospheric physics
1 Years
Post Graduate Diploma in Forensic Science
1 Years
Certificate In Cosmetology
1 Years
Management Courses
B.A. (Home Management)
3 Years
B.B.A.
3 Years
B.Sc. (Home Management)
3 Years
B.Sc. (Hospitality and Hotel Administration)
3 Years
B.Sc. (Tourism Management)
3 Years
M.B.A.
2 Years
M.B.A. (Industry Integrated)
2 Years
M.B.A. (Integrated Course)
5 Years
Ph.D. (Management Studies)
3 Years
Diploma Course in Hotel House Keeping
6 Months
Mass Communications Courses
B.A. (Hons) (Mass Communication and Journalism)
3 Years
Bachelor of Journalism and Mass Communication (B.J.M.C.)
3 Years
M.A. (Mass Communication & Journalism)
2 Years
M.A. (Media and Communication)
2 Years
M.Phil. (Journalism and Mass Communication)
2 Years
Ph.D. (Journalism and Mass Communication)
3 Years
Post Graduate Diploma in Broadcast Journalism - PGDBJ
1 Years
Post Graduate Diploma in Journalism
1 Years
PGDJMC - Post Graduate Diploma in Journalism and Mass Communication
1 Years
Certificate Course in Reporting for Newspapers and Television
3 Months
Commerce Courses
B.Com.
3 Years
B.Com. (Computer Applications)
3 Years
B.Com. (Information Technology)
3 Years
B.Com. (Professional)
3 Years
B.Com. + M.Com. (Hons.) \ M.Com. (Hons.) 5 Yrs Integrated
5 Years
M.Com.
2 Years
M.Com. (Hons.)
2 Years
M.Phil. (Commerce)
1 Years
Master of Finance and Control (MFC)
2 Years
Agriculture Science and Technology Courses
M.Sc. (Plant Biotechnology)
2 Years
Information Technology Courses
B.A. (Computer Applications)
3 Years
B.C.A.
3 Years
B.Sc. (Information Technology)
3 Years
M.C.A.
3 Years
M.Sc. (Information Technology)
2 Years
M.Tech. (Information and Communication Technology)
2 Years
M.Tech. (Internet and Communication Technology)
2 Years
Post Graduate Diploma in Web Technology
1 Years
Post Graduate Diploma in Computer Applications (P.G.D.C.A.)
1 Years
Post Graduate Diploma in Computer Networking/Hardware and Maintenance
18 Months
Certificate Course in Computer Application
6 Months
Law Courses
B.A. + L.L.B.
5 Years
L.L.B.
3 Years
L.L.M.
2 Years
L.L.M. (Constitutional Law)
2 Years
L.L.M. (Criminal Law)
3 Years
L.L.M. (Family law)
2 Years
L.L.M. (International Law)
2 Years
Post Graduate Diploma in Legal & Forensic Sciences
2 Years
Vocational Courses Courses
Diploma in Cosmetology
5 Months
Post Graduate Diploma in Audio-Video
1 Years
Fashion and Interior Designing Courses
B.A. (Fashion Design & Technology)
3 Years
B.Sc. (Fashion Technology)
3 Years
M.Sc. (Fashion Design and Technology)
2 Years
Post Graduate Diploma in Dress Designing and Tailoring
1 Years
Multimedia, Animation and Gaming Courses
Post Graduate Diploma in Graphics & Animation
1 Years
Acting, Dance and Drama Courses
B.A. (Hons) (Dance)
3 Years
M.A. (Dance)
2 Years
M.A. (Theatre)
2 Years
Ph.D. (Dance)
3 Years
Radio, TV and Film Production Courses
B.Tech.(TV, Film Production and Media Technology)
4 Years
List of colleges affiliated with Punjabi University

City
College Name
Barnala
1
Guru Gobind Singh College
2
Guru Gobind Singh College of Education
3
Lal Bahadur Shastri Arya Mahila College
4
S.D. College of Education
5
S.D. College of Pharmacy
6
Sacred Heart International College of Education
7
Sant Ram S.D. College
Bathinda
1
Aklia College of Education for Women
2
Aklia Degree College
3
Baba Farid College - BFC
4
Baba Farid College of Education
5
Baba Farid College of Management and Technology
6
Baba Moni Ji Maharaj Education College
7
Baba Shri Chand Ji Government College
8
Bathinda College of Information and Technology - BCIT
9
Bhai Asa Singh Girls College
10
DAV College
11
Government Rajindra College
12
Guru Gobind Singh College of Education
13
Guru Kashi College of Sikh Studies
14
Guru Nanak Dev Khalsa Girls' College
15
Gurukul College
16
Jain Girl College
17
Maharaja Agrasen College of Education
18
Malwa College of Physical Education
19
Mastermind College of Education
20
Mata Maiserkhana College of Education for Girls
21
Mata Sahib Kaur Girls College
22
Mata Sundri Girls College
23
S.S.D. Girls College
24
S.S.D. Girls' College of Education
25
Sant Kabir College of Management, Arts and Computer Science
26
SSD Women's Institute of Technology
27
Swami Dayanand College of Education - SDCE
Chandigarh
1
Aryans College of Education - ACE
2
Sri Guru Gobind Singh College of Pharmacy
3
University Institute of Engineering and Technology - UIET
4
University Institute of Pharmaceutical Sciences
Faridkot
1
Akal Sahaye College of Education
2
Baba Farid Law College
3
Baba Hans Raj Memorial College of Education
4
Bhai Bhagtu Girls College
5
Government Brijindra College
Fatehgarh Sahib
1
Bibi Bhani Panchayati Girls College
2
Continental College of Higher Studies - CCHS
3
Cordia College
4
Cordia Hospitality and Tourism Management Institute
5
Cordia Institute of Business Management
6
Desh Bhagat Institute of Advanced Computer Sciences
7
Dolphin PG College of Science and Agriculture
8
Guru Hargobind Singh Khalsa College for Women
9
Jawahar Lal Nehru Government College for Girls
10
Lincoln College of Education
11
Lincoln College of Law
12
Maghi Memorial College for Women
13
Mata Gujri College
14
Pine Grove College of Education - PGCE
15
Pine Grove Girls College
16
Punjab College of Commerce and Agriculture - PCCA
17
Punjab College of Education - PCE
18
RIMT - Academic College
19
RIMT - College of Education
20
Saffron College for Girls
21
Sant Namdev Kanya Mahavidiyala
22
Smt. Jawala Devi College of Education
Firozpur
1
H.K.L. College of Education
2
Lala Jagat Narayan Education College
Gobindgarh
1
Desh Bhagat College of Education
2
Desh Bhagat Institute of Management and Computer Sciences
Hoshiarpur
1
DIPS College of Education
Ludhiana
1
Doraha College of Education for Women
2
GHG Khalsa College
3
GHG Khalsa College of Pharmacy
4
Gobindgarh College of Education
5
Government College for Women
6
Guru Gobind Singh Khalsa College for Women
7
Guru Nanak College of Education
8
Guru Nanak National College
9
Master Tara Singh Memorial College for Women
10
Nankana Sahib College of Education
11
Shree Atam Vallabh Jain College Institute of Management and Technology Studies
12
Swami Ganga Giri Janta Girls College
Mansa
1
Bhagwati College of Education
2
Guru Nanak College
3
Mai Bhago College of Education - MBCE
4
Malwa College of Education
5
Malwa College of Training and Education
6
Mata Gurdev Kaur Memorial Educational Institute
7
Meera College of Education
8
Milkha Singh Educational Institute
9
S.D. Kanya Mahavidyala
10
S.S. College of Education for Girls
11
S.S. Jain College of Education
Moga
1
D.M. College
2
Sant Darbara Singh College of Education for Women
Mohali
1
Ambika College of Education
2
Army Institute of Law - AIL
3
Attri College of Education for Girls
4
Chandigarh College of Education
5
Divya Shiksha Gurukul College of Education
6
Doaba College of Education
7
Guru Nanak Dev College of Education - GND
8
Indo Global College of Education
9
Khalsa College (Amritsar) of Technology and Business Studies
10
Rattan Professional Education College - College of Education
11
Rayat and Bahra College of Education
12
Saraswati College of Management and Computer Sciences
13
Shaheed Kanshi Ram Memorial College
14
Shaheed Udham Singh College of Research and Technology
15
Shivalik Institute of Education and Research
16
Universal College of Arts, Commerce and Science
Mukatsar
1
Bawa Nihal Singh B.Ed. College
Nawan Shehar
1
MBBGGG Girls College
Patiala
1
Aryans Degree College - ADC
2
College of Management and Technology - CMT
3
General Shivdev Singh Diwan Gurbachan Singh Khalsa College
4
GN Girls College - GNGC
5
Government Bikram College of Commerce
6
Government College for Girls
7
Government College of Education
8
Government Kirti College
9
Government Mohindra College
10
Government Ripudaman College
11
Gurmat College
12
Institute of Hospitality and Management - IHM
13
Jasdev Singh Sandhu College of Education
14
Kay Jay College of Education
15
Khalsa College
16
Lal Bahadur Memorial Mahila College
17
Mata Sahib Kaur Khalsa Girls College of Education
18
Multani Mal Modi College
19
Nancy College of Education
20
National College of Physical Education
21
Navjivini Institute of Special Education and Research
22
Patiala College of Education
23
Prof Gursewak Singh Punjab Government College of Physical Education
24
Public College
25
Punjab College of Education
26
Punjab College of Law
27
Saint Kabir College of Education
28
Sardar Amarjit Singh Memorial Institute of Law
29
Sardar Rajinder Singh Memorial Mukat College of Education for Women
30
Sri Guru Harkrishan College of Management and Technology
31
Surya School of Architecture - SSA
32
Surya School of Hotel Management - SSHM
33
Surya School of Pharmacy - SSP
34
Surya World Institute of Business Management - SWIBM
35
Swami Vivekanand College of Education - SVCE
36
Swami Vivekanand Information Technology and Business Management - SVFITBM
37
Swift Institute of Humanities
38
Swift Institute of Management
39
The Corporate Gurus School of Business - TCG
40
University College of Engineering (UCE)
41
Vidya Sagar College of Management Technology
Rajpura
1
Patel Memorial National College - PMNC
Ropar
1
Baba Zoravar Singh Fateh Singh Khalsa Girls College
2
International Divine College of Education
Rupnagar
1
Amar Shaheed Baba Ajit Singh Jujhar Singh Memorial College
2
Amar Shahid Baba Ajit Singh Jujhar Singh Memorial College of Pharmacy
3
Maharaj Brahma Sagar Brahma Nand Bhuriwale (Garib Dassi) Girls College
4
Mehar Chand College of Education
5
Sant Baba Sewa Singh Memorial Khalsa College Girls
6
Shahid Bhagat Singh Khalsa College for Women
7
Shri Guru Teg Bahadur College
Sangrur
1
Akal College of Education
2
Akal College of Physical Education
3
Akal Degree College for Women
4
Asra College of Education
5
ASRA College of Engineering and Technology - ACET
6
Asra Institute of Advanced Studies
7
Barkat Girls College of Education
8
Bhai Gurdas College of Law
9
Colonel College of Education
10
Colonel Degree College for Women
11
Desh Bhagat College of Education
12
Government College of Education
13
Government College, Munak
14
Government Ranbir College
15
Guru Nanak College of Education for Girls
16
Guru Teg Bahadur College of Education
17
Hardik College of Education
18
Jasmer Singh Jeji Degree College
19
Kabli Mal Ramji Dass Jain College for Women
20
Lord Mahavira College of Education
21
M.M. College of Education
22
Modern College of Education
23
Sant Baba Attar Singh Khalsa College
24
Shaheed Udham Singh Government College
25
Shanti Tara College
26
Shivam College of Education
27
Shri Guru Harkrishan Girls College
28
Tara Vivek College - TVC