Raj Rishi Bhartrihari Matsya University Exam Result 2023
Onlineresultportal.com | Updated: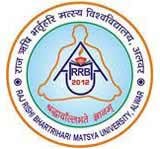 Raj Rishi Bhartrihari Matsya University is a State University established at Alwar in the Indian State of Rajasthan. Established in 2012, this University is created by the State Government of Rajasthan which caters to the needs of students residing in Alwar district. Since the University is situated in the Matsya- Mewat region, it imparts education and research on various social, economic, environmental issues surrounding around Matsya-Mewat region. The University also affiliates all the colleges around Alwar district counting approximately more than 100 colleges. Excellent faculty members are part of the academic body of Raj Rishi Bhartrihari Matsya University who are into teaching various undergraduate and postgraduate degree courses.
Academic teaching, training and research are provided to the students by the academic faculty of Arts, Commerce, Education, Science and Social Sciences. Under the faculty students were offered various courses in English, Hindi, Philosophy, Sanskrit, Business Administration, Botany, Chemistry, Geography, Geology, Home Science, Mathematics, Physics, Psychology, Statistics, Zoology, Anthropology, Economics, History Indian Culture, Political Science, Public Administration and Sociology. Moreover, apart from providing quality education, students are also provided with facilities consisting of academic buildings, incredible infrastructure like hostels, cafeteria, sports and medical building, Wi-Fi, computer center, well –organized library and many more on the list. Interested students are advised to check the official website of the Raj Rishi Bhartrihari Matsya University- www.rrbmuniv.ac.in for admission details, admit cards, courses and other notifications. Moreover, www.onlineresultportal.com is also useful for providing information about all Indian Universities along with results of various competitive examinations.
Details of Raj Rishi Bhartrihari Matsya University
Name
Raj Rishi Bhartrihari Matsya University
Affiliations
UGC
Contact No
-
Website
http://www.rrbmuniv.ac.in/
Founded
2012
Email
matsyauniv.alwar@gmail.com
Address
Girls Hostel Building Babu Shobha Ram Govt. Arts College Campus, Alwar
State
Rajasthan
Country
India
List of courses offered by Raj Rishi Bhartrihari Matsya University

| Degree | Duration |
| --- | --- |
| B.A. | 3 Years |
| B.Sc | 3 Years |
| B.B.A. | 3 Years |
| B.C.A. | 3 Years |
| B.com | 3 Years |
| Ph.D. | 2 Years |
List of colleges affiliated with Raj Rishi Bhartrihari Matsya University

| S.N. | College Name |
| --- | --- |
| 1 | Babu Sobharam Govt. Arts College, Alwar Near Jail, Alwar, Pin.-301001 |
| 2 | Govt. College Rajgarh, Tehla Road, Rajgarh, Alwar, Pin-301408, |
| 3 | Govt. College Govindgarh, Alwar |
| 4 | Govt. College, Tijara, Alwar |
| 5 | Govt. G.D. Girls Opp. Jai Krishana, Club Vinay Marge, Alwar, Pin.-301001 |
| 6 | Govt. PG College Bibirani, VP-Bibirani, Teh.-Kotkasim, Alwar, |
| 7 | Govt. PG College, Thanagazi, Alwar |
| 8 | Shri D.C. Jain Govt. College, Behror, Alwar |
| 9 | Govt. Commerce College, Alwar |
| 10 | Government Law College, (in the Premises of B.S.R.), Near Tularam (Jail) Circle, Alwar |
| 11 | Govt. R.R. College, Alwar |
| 12 | Agrsen Mahila Mahavidhyalaya, Kathumer Road, Kherli, Alwar |
| 13 | Anand Mahavidyalaya, VPO-Karana, Teh-Bansur., Distt.-Alwar, Pin-301024, |
| 14 | Anniebeasent Girls College, Shahpur (Salarpur) Via-Khijuriwas, Teh.- Tijara, Alwar, Pin-301018, |
| 15 | Aravali Mahila Mahavidhyalaya, Near Bus Stand, Pratapgarh, Teh.- Thanagazi, Alwar |
| 16 | Arya Kanya Mahavidhyalaya, Swami Dayandand Marg, opp. Company Bagh, Alwar. |
| 17 | B.D.M.L. College Delawas, Teh.-Mundawar, Distt.- Alwar |
| 18 | B.R. Mahila Mahavidyalaya, Siryani Near, Shanhjanpur, NH-8, Teh.- Behror |
| 19 | Baba Khetanath Women PG College, Vill.-Bhitera, Post-Rewali, Teh.-Behror, Alwar, Pin.-301701 |
| 20 | Baba Mohan Ram Kissan PG Co. Ed. College. Bhiwadi, Teh.-Tijara. Distt.-Alwar, Pin.-301019 |
| 21 | Baba Shri Narayandas Abhinav PG Mahila Mahavidyalaya, Near SBI Bank, Behror, Alwar |
| 22 | Bansur Mahila College, Bye Pass Road, Bansur, Alwar, Pin-301402 |
| 23 | Bansur PG College, Bye Pass Road, Bansur, Alwar. Pin 301402 |
| 24 | Behror College, Opp. RTDC Mid-Way, Shyam Nagar Behror, Alwar |
| 25 | Bhagwati Devi Mahavidhyala, Pratapgarh, Thanazagi, Alwar |
| 26 | Bhartiya College, Kishangarh Bass, Tijara State High Way Road, Kishangarh Bass, Alwar |
| 27 | Chandra Prabha Digamber jain Girls PG College behind Hanuman, Bagichi, Dehra Road, Tijara, Alwar, Pin 301411 |
| 28 | D.B. College, Bye Pass Road, Kherli, Alwar, Pin 321606, |
| 29 | Dev International College, Alwar, SWB Near Lal Digge, Alwar, |
| 30 | Dr. Radha Krishan Degree College, Khairtal, Alwar |
| 31 | Dr. Radha Krishan Girls College, Jaisinghpura, Behror, Alwar. |
| 32 | Dronacharya Mahila Mahavidhyalaya, Budhiwaval, Teh-Kotkasim, Alwar, 301707 |
| 33 | Gargi Girls College, Shyam Nagar, Shahjahanpur, Teh. Behror, Alwar, Pin 301706 |
| 34 | Geeta Devi Degree College, Kishangarh Road, Nagal Mozia, Khairthal, Alwar, Pin.-301401 |
| 35 | Gramotthan Vidhyapeeth PG Mahila College, Laxmangarh, Kathoomar Road, Laxmangarh, Alwar, Pin 321607 |
| 36 | Guru Gobind Singh Kanya Mahavidhyala, Ramgarh, Ramgarh, Alwar, Pin.-301026 |
| 37 | Gyan Deep Mahavidhyalaya, Ahirwas, Badkoul, Alwar |
| 38 | Janki Devi College, Thanagazi, Partapgarh Road, Thanagazi, teh.- Thanagazi, Distt.- Alwar, Pin 301022 |
| 39 | Kalpana Chawla Gils PG College, Naya Bass Haveli, Bandikui Road, Near DSP Office, Rajgarh, Alwar, |
| 40 | Karm Vidhya mandir, Co-Edu. College, Mundawar, Shyopur Choraha, Mundawar, Alwar, Pin 301407 |
| 41 | Kishangarh PG Mahavidyalaya, Vashistha Market Behind Sabji Mandhi, Nus Stand, Kishangarh Bass, Alwar |
| 42 | Laxmi Mahila College, Sihali Khurd, P.O. Sihali Khurd, Teh.- Mundawar, Alwar, Pin.-301401 |
| 43 | Lok Manya Tilak College, Ramgarh, Near Bus Stand, Ramgarh, Alwar |
| 44 | Maharaja Mahila Mahavidyalay, V/P-Bhagwari Kalan, Post-Jakhrana, Teh.-Behror, Alwar, Pin.-301713 |
| 45 | Maharshi Arvind College, Kherli, Alwar |
| 46 | Mahrishi Parsushram Mahila Mahavidhyalaya, Ismailpur Road, Khairthal, Alwar |
| 47 | Matsya College, Bansur, Narayanpur Road, Bansur, Alwar, Pin.-301402 |
| 48 | Monika Virmani College, Girraj Darshan Colony Near Subhash Chowk, Daudpur, Alwar, Pin.-301001 |
| 49 | Murti Devi college, Bansur, Near Anaj Mandi By Pass, Alwar Road, Bansur, Alwar, Pin 301402, |
| 50 | National College For Girls Alwar, Vijay Nagar, Alwar, |
| 51 | Netaji Subhash Chandra Bose College, Kherli, Kathumar, Alwar, |
| 52 | Nobles PG College, Thandi Ka Mandir, Ramgarh, Alwar, |
| 53 | Northern Institute of Learning & Mangement, 12 Mile Stone, Gram Beldev Bas, Alwar Bhiwadi State Highway, Alwar. Pin.- 301028 |
| 54 | Palak College, Bhanokhar, Kathumar, Distt.- Alwar |
| 55 | Poddar Mahavidhyalaya, |
| 56 | Presideney College, 7-A, Vivek Vihar, Alwar |
| 57 | Raath Mahila PG Mahavidhyalaya, Sarai Road, Mundawar, Alwar |
| 58 | Raj Rani Co-Education College, Harsauli, Alwar, Teh.Kotkasim, Alwar. |
| 59 | Rajasthan Co- Education College, VPO- Kotkasim, Teh.Kotkasim Alwar. |
| 60 | Rajasthan Degree Mahila College, Tapukadha, Teh. Tijara, Alwar, 301707 |
| 61 | Rajasthan mahila Mahavidhyalaya, Narnaul-behror Road, jakharana, Teh. Behror, Alwr, Pin. 301713 |
| 62 | Rajdhani Mahavidhyalaya, Alwar Road Narayanpur Thangaji, Alwar |
| 63 | Rajeshwar College, Shyam Nagar, Behror, Alwar |
| 64 | Ramanand Mahavidyalay, Thanagazi, Alwar. |
| 65 | Rani Ratnawati Mahavidhyalaya, Bhangarh Road, Gola ka Bass, Teh.Rajgarh, Alwar, Pin 301410 |
| 66 | Rao Sohan Lal College, shree Krishna Nagar, Neemrana, Teh. Behror, Alwar, |
| 67 | Ratan Deep Mahila Mahavidhyalaya, Kokawas, Sodawas, Alwar |
| 68 | Sant Bhagwati Das Mahavidyalaya, V.P.-Pinan, Teh.-Rajgarh, Alwar |
| 69 | Sariska Mahavidyalaya, Rajgard, Alwar |
| 70 | Sh. Babu Lal Co-Education College, VPO-Doomroli, Teh-Behror, Alwar, Pin.-301703 |
| 71 | Sh. Matsya College, Gundura Road, Barodamey, Alwar |
| 72 | Shaheed Bhagat Singh Mahila Collee, Kotkasim, Vill/Post/Teh.-Kotkasim, Alwar |
| 73 | Shahjahanpur College, N.H.-8, Shahjahanpur, Alwar |
| 74 | Sharbati Devi Mahila Mahavidhyalaya, VPO-Majra Block, Neemrana, Teh. Behror, Alwar, pin 301407, |
| 75 | Shiv Mahavidhyalayaha, Kathumar, Near of Bus Stand, Kathumar, Alwar |
| 76 | Shivalik Mahavidyalaya, Ward No. 20, Bharatpur Road, Behror, Alwar. |
| 77 | Shree Adinath Commerce College (Eve), 11 Gandhi Nagar, Scheme No. 8, Alwar |
| 78 | Shree Prem Mahavidyalay, Vill- Untoli, Post- Kohrana, Tehsil- Behror, Alwar. |
| 79 | Shri Krishan Kanya mahavidhyalalya, Mundawar, Alwar |
| 80 | Shri Krishan PG College, Narainpur, Alwar |
| 81 | Shri Krishna Co- Education College, Maundawar Road Harsoli, Alwar |
| 82 | Shri Maa mahila Mahavidhyalaya, Kherli Road, Kathumar, Alwar, Pin 321605 |
| 83 | Shri Matsya PG College, By Pass Road, Kherli, Alwar |
| 84 | Shri Pragya Mahila Mahavidyalaya, Ajarka Road, Sodawas (Mundawar), Alwar |
| 85 | Shri Pragya Mahila Mahavidyalaya, Narnol Road, manjri kala (Behror) Distt. Alwar, |
| 86 | Shri Shyam College, Mandhan, Teh. Behror, Alwar, Pin 301704 |
| 87 | Siddhi Vinayak College, Science & Hr. Education, E-I B-I M.I.A. (Extn), Alwra |
| 88 | Sita Ram Kanya College, Sihali Khurd, PO-Sihali Kalan,Teh-Mundawar, Alwar, Pin.-301401 |
| 89 | Smt. Hemlata Memorial Girls College, Narainpur, Alwar |
| 90 | Smt. Kamala Devi Mahavidyalaya, Vill.- Dhikawar Post.- Mandhan, Teh. Behror, Alwar |
| 91 | Smt. Narayani Devi Girls college, Kund Road, Behror, Alwar |
| 92 | Smt. Parvati Devi Girl`s College narayanapur Road (Nopalawali) Bansur Distt- Alwar (Rajasthan) |
| 93 | Smt. Prem Devi Mahila mahavidhyalayaha, Near of PNB, Kathumar, Alwar |
| 94 | Smt. Shakuntala Shukla Mahila PG college, Laxmengarh, Alwar, Pin 321607 |
| 95 | Swami keshvanand mahavidayala, Rajput Colony, laxmangar, Alwar, Pin 321607 |
| 96 | Takshila College, Hamjapur, Vill.- Hamajapur, Post,- Dhughera, Teh. Behror, Distt.- Alwar. Pin 301701 |
| 97 | Vaishnavi Mahavidhyalaya, near Bus Stand, Laxmangarh Road, kathumar, Alwar 321605, |
| 98 | Vidyasthali mahavidhyalaya, nagla Madhopur, Kathumar Road, Kherli, Alwar, Pin. 321606, |
| 99 | Vivekanand College, Mainthana Road, Kathumar, Alwar |
| 100 | Agrasen Mahila Shikshan Prashikshan Sansthan, Kathumar Road, Kherli, Alwar |
| 101 | Annand T.T. College, Karna, Bansur, Alwar |
| 102 | Arya Mahila Shikshak Prashikshan Mahavidhyalaya, Malviya Nagar, Alwar. |
| 103 | B.R. T.T. College, Narnaul Road, Behror, Alwar. |
| 104 | B.R. T.T. College, Siryani, Near Shahyaharpur, NH-8, Teh.- Behror, Alwar. |
| 105 | Baba Bhagwan Das T.T. College, VPO Jatbehror, (Mundawar) Distt.- Alwar. |
| 106 | Baba Khetanath Mahila T.T. College, Vill. Bhitera, Post. Ribali, Behror, Distt.- Alwar. |
| 107 | Baba Shri Narayandas Shikshak Prashikshan Mahila Mahavidhyalaya, Near SBI Bank , Behror, Alwar. |
| 108 | Bal Bharti T.T. College, Gandhi Nagar, Scheme No. 8, Alwar. |
| 109 | Bhartiya Prashikshan Sanstan Mahavidhyalaya, Maharajawas Road, Bijorawas, Teh.- Behror, Alwar. |
| 110 | Bhartiya T.T. College, Tijara State Highway Road, Near Hollywood Hotel, Kishangarh Bas, Alwar. |
| 111 | Birbal Memorial T.T. College, Narayanpur Road Bansur, Distt. Alwar. |
| 112 | Chandra Prabha Dig. Jain Mahila T.T. College, Bagichee Ke Piche, Dehra Road, Tijara, Alwar. |
| 113 | Children's Academy B.Ed. College, Delhi Road, Near bakhtal, Alwar. |
| 114 | CRS T.T. College, VPO Maharajawas, Teh.- Behror, Alwar. |
| 115 | Deep international College of Education, Jharka Road, Vill.- Harsauli, Teh.- Kotkasim, Alwar. |
| 116 | Dholaplash B.Ed. college, Near Sohanpur Bus Stand, Vill. Dholaplash, Alwar. |
| 117 | Dr. Radha Krishana T.T. College, Basni, Teh.- Mundawar, Alwar. |
| 118 | Durga Devi T.T. College, State Highway 25 Bye Pass, Malakhera, Alwar. |
| 119 | Gargi Shikshak Prashikshan Mahavidhyalaya, Kund Road, VPO- Budhawl, Teh.- Behror, Alwar. |
| 120 | Global T.T. College, Shah Satnam, Kund Road, Behror, Distt.- Alwar. |
| 121 | Govindam T.T. College, Bye Pass Road, Bansur, Alwar. |
| 122 | Guardian Institute of Education & Technology, VPO- Kayasa, Teh.- Behror, Alwar. |
| 123 | Harsh T.T. College, Govindgarh. Nirmal Market, Sikri Road, Rambas, Govindgarh, Alwar. |
| 124 | Karm Vidhya Mandir Shikshan Sansthan, Near 132 KV Grid Station, Shyopur Choraha, Mundawar, Alwar. |
| 125 | Karmbhoomi T.T. College, vill. Gunti, Teh.- Behror, Alwar. |
| 126 | L.B.S. T.T. College, Doomroli, Teh.- Behror, Alwar. |
| 127 | Lord Krishana College of Education, Govt. Hospital Road, Hamidpur, Teh.- Behror, Alwar. |
| 128 | Lord's International College for T.T. College, Alwar Tizara, Delhi Highway, Chikani, Alwar. |
| 129 | Maharaja College of Education, Bhagwari Kalan,V/P Jakhrana, Teh.- Behror, Alwar. |
| 130 | Modern Mahila T.T. College, South West Block, Near Ram Mandir, Alwar. |
| 131 | Monika Virmani T.T. College, Girraj Darshan Colony, Near Subhash Chow, Daudpur, Alwar. |
| 132 | National T.T. College for girls, Vijay Nagar, Vijay mandir Road, Alwar. |
| 133 | Neelam T.T. College, Vill.- Momanpur (Talwar), Jaguwas, Teh.- Behror, Alwar. |
| 134 | Poddar Shikshan Sansthan, VPO-Lili, Teh.- Laxmangarh, Alwar. |
| 135 | R.G.Mishra B.Ed. College, Karaul Bag Ka Chauraha, Mundiya Khera Road, Near Rathi Bas, Chikani, Alwar. |
| 136 | Rajasthan College of Education, Narnaul Behror Road Jakhrana, VPO- Jakhrana, Teh.- Behror, Alwar. |
| 137 | Rajasthan Shikshak Prashikshan Mahavidhyalaya, Ramgarh Delhi Marg, Near Toll Tax, Bahala, Alwar. |
| 138 | Ramanand Vidhya Mandir, Mahila T.T. Mahavidhyalaya, Thanagazi, Alwar. |
| 139 | Ramanujan College of Education, Shri Krishan Nagar, Neemrana, Teh.- Behror, Alwar. |
| 140 | Rao B.Ed. College, Kothi Narayanpur, Rajgarh, Alwar. |
| 141 | Rao Umrao Singh T.T. College, Narnaul Road, Vill. Nareda Kalan, Post Khatan Khera, Teh.-Behror, Alwar. |
| 142 | Sampat T.T. College, 132 KV, Harsora Road, Bansur, Alwar. |
| 143 | Sanskar Bharti T.T. College, Sihali Khurd, Sihalikala, Teh. Mundawar, Alwar. |
| 144 | Sanskar College of Education, Parisal Road, Lodhari, Teh.&Distt. Alwar. |
| 145 | Sarswati T.T. College, Vill- Dhundhariya, Post- Peepli, Teh. Behror, Alwar. |
| 146 | Seth Prahlad Institute of Education, Vill.&Po.- Sodawas, Teh. Mundawar, Alwar. |
| 147 | Shanti Niketan T.T. College (Shikshak Prashikshan, Mahavidayalaya) Milakpur, Post- Manchal, Teh. Behror, Alwar. |
| 148 | Sharbati Devi Shikshak Prashikshan Majri, Kanahawas, Teh. Neemrana Distt. Alwar. |
| 149 | Sharma Modern Mahila T.T. College, Vill. Patan Ahir, Bihirani, Post- Nangal Shaliya, Teh. Kotkasim, Alwar. |
| 150 | Shikshak Prashikshan Mahavidhyalaya, Thana Raja Ji, Teh. Rajgarh, Alwar. |
| 151 | Shri Matsya Teacher Education College, Bye Pass Road, Near FCI Kherli, Alwar. |
| 152 | Shri Shyam T.T. College, Shahpur, Via- Khijuriawas, Tijara, Alwar. |
| 153 | Shri Vaidehi Devi Mahila T.T. College, VPO-Tasing, Behror, Alwar. |
| 154 | Siddhi Vinayak College of SC. & HR. Education, E-I, B-I, MIA (Ext.) Alwar. |
| 155 | Smt. Mahadevi, Mahila T.T. College, VPO- Narainpur, Teh. Thanazagi, Alwar. |
| 156 | Smt. Narayani Devi Mahila T.T. College, Kund Road, Behror, Alwar. |
| 157 | Sugani Devi Mahila Shikshak Prashikshan Mahavidyalaya, In Front of Railway Crossing, Roop Bas, Alwar. |
| 158 | Swami Keshvanand T.T. Mahila College, Rajput Colony, V&P- Laxangarh, Alwar. |
| 159 | Thakur Durgpal Singh Memorial T.T. College, Tijara Road, Saidham Colony, Alwar. |
| 160 | Vaidik Shikshak Prashikshan Mahavidhyalaya, Milkupur, Vill- Milkpur, Post- Manchal, Teh. Behror, Alwar. |
| 161 | Vivekanand Mahila Shikshak Prashikshan Mahavidhyalaya, Bibirani, Alwar. |
| 162 | Karam Manovikas Sansthan, B-Block, Budh Vihar, Alwar. |
| 163 | Shri Jain T.T. College, 11, Gandhi Nagar, Scheme No. 8, Alwar. |
| 164 | Vidhyasthali teacher training college, kherli, kathumar |