Rajasthan University of Health Sciences Exam Result 2023
Onlineresultportal.com | Updated: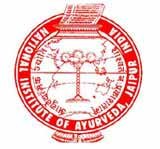 Rajasthan University of Health Sciences is a premium State University of Rajasthan situated in the city of Jaipur. Established in 2005, this University has risen to be one of the most influential Medical University in Rajasthan and in India as well. It is recognized by the Medical Council of India, National Assessment and Accreditation Council (NAAC) and the University Grants Commission (UGC). The University is also an affiliating University to 8 medical colleges, 10 undergraduate dental colleges, 4 postgraduate dental colleges, 51 Nursing colleges, 72 Pharmacy colleges, 32 colleges of Physiotherapy and many more institutes covering various fields of health sciences. The courses taught at the University and its affiliated colleges were of undergraduate level till postgraduate levels. The University runs postgraduate medical courses in medical studies, MBBS and other diploma courses. Moreover, it is also added with undergraduate and post graduate courses in Nursing, Dental, Paramedical Science, Physiotherapy & Occupational Therapy and Pharmacy.
Thousands of students struggle to take admission at Rajasthan University of Health Sciences but only few managed to pass the merit list of the University. Admission is quite competitive here and entry of students is decided on the basis of Medical Entrance Examination conducted by the University. Apart from providing quality education the University also successfully completed various government and private projects of reputed organizations. Mainly these projects are to uplift the health of local people in the area. The University is also well-equipped to high-end medical facility, hospitals and advanced medical instruments which treat the admitted patients.
More information about the University can be gathered from www.ruhsraj.org regarding courses, fees, admit cards and other notifications. Moreover, www.onlineresultportal.com is also involved in providing details of other Indian Universities and results of various examinations.
Rajasthan University of Health Sciences Result Out at ruhsraj.org
The Rajasthan University of Health Sciences (RUHS) makes accessible the provisional exam results on its official portal, https://ruhsraj.org/index.php. Students that are awaiting their RUHS exam results can access the same via the official website after the results are declared.
Upon the RUHD exam authorities declaring the examination results, your first step includes visiting the home page. Now, search for the "Examinations" tab on the main menu bar and select the "Results" link, after which the system is directed to a new page containing a list of examination results. Here, click on the RUHS relevant exam result link for the login page to come up on the screen. The following step is to enter the mandatory fields, including "Roll Number", "Enrollment Year", and "Enrollment Number". After you furnish the requisite details, the system will exhibit your RUHS exam result on the screen. Make sure to maintain a print copy of the RUHS examination result for reference purposes.
Latest Updates:

Result Announcement

Date
07-05-2021
02-03-2021
20-01-2021
13-01-2021
13-01-2021
13-01-2021

Details of Rajasthan University of Health Sciences
Name
Rajasthan University of Health Sciences (RUHS)
Affiliations
UGC
Contact No
0141 279 5501
Website
http://www.ruhsraj.org/
Founded
2005
Email
ruhsreg@gmail.com
Address
Kumbha Marg, Sector-18, Pratap Nagar, Jaipur, Rajasthan 302033
State
Rajasthan
Country
India
List of courses offered by Rajasthan University of Health Sciences

| Degree | Duration |
| --- | --- |
| B.A.S.L.P (Bachelor in Audiology and Speech- Language Pathology) | 3 Years |
| B.D.S. | 3 Years |
| B.P.T. | 4½ Years |
| B.Pharm | 4 Years |
| B.Sc. (Medical Laboratory Technology) | 3 Years |
| B.Sc. (Nursing) | 4 Years |
| B.Sc. (Ophthalmic Techniques) | 3 Years |
| Bachelor of Occupational Therapy | 4 Years |
| Bachelor of Radiation Technology (X-Ray) | 3 Years |
| D.M. (Cardiology) | 3 Years |
| D.M. (Endocrinology) | 2 Years |
| D.M. (Medical Gastroenterology) | 3 Years |
| D.M. (Nephrology) | 3 Years |
| D.M. (Neurology) | 3 Years |
| M.B.B.S. | 5½ Years |
| M.Ch. (Cardio-Vascular Thoracic Surgery) | 3 Years |
| M.Ch. (Neuro Surgery) | 5 Years |
| M.Ch. (Paediatric Surgery) | 3 Years |
| M.Ch. (Plastic Surgery) | 3 Years |
| M.Ch. (Urology) | 3 Years |
| M.D. (Anaesthesia) | 2 Years |
| M.D. (Biochemistry) | 3 Years |
| M.D. (Blood Transfusion and Immunohaematology) | 3 Years |
| M.D. (Community Medicine) | 3 Years |
| M.D. (Forensic Medicine) | 2 Years |
| M.D. (General Medicine) | 2 Years |
| M.D. (Microbiology) | 3 Years |
| M.D. (Paediatrics) | 3 Years |
| M.D. (Pathology) | 2 Years |
| M.D. (Pharmacology) | 3 Years |
| M.D. (Physical Medicine and Rehabilitation) | 3 Years |
| M.D. (Physiology) | 3 Years |
| M.D. (Psychiatry) | 3 Years |
| M.D. (Radiodiagnosis) | 3 Years |
| M.D. (Radiotherapy) | 3 Years |
| M.D. (Skin and V.D.) | 2 Years |
| M.D. (T.B. and Chest) | 2 Years |
| M.D.S. (Conservative Dentistry & Endodontics) | 3 Years |
| M.D.S. (Oral and Maxillofacial Surgery) | 3 Years |
| M.D.S. (Oral Medicine and Radiology) | 3 Years |
| M.D.S. (Oral Pathology and Microbiology) | 3 Years |
| M.D.S. (Orthodontics and Dentofacial Orthopaedics) | 3 Years |
| M.D.S. (Pedodontia & Preventive Dentistry) | 2 Years |
| M.D.S. (Periodontology) | 3 Years |
| M.D.S. (Prosthodontics, Crown and Bridge) | 3 Years |
| M.D.S. (Public Health Dentistry) | 3 Years |
| M.Pharm (Pharmaceutical Management & Regulatory Affairs) | 2 Years |
| M.Pharm. | 2 Years |
| M.Pharm. (Industrial Pharmacy) | 2 Years |
| M.Pharm. (Pharmaceutical Chemistry) | 2 Years |
| M.Pharm. (Pharmaceutics) | 2 Years |
| M.Pharm. (Pharmacology) | 2 Years |
| M.Pharm. (Quality Assurance) | 2 Years |
| M.S. (Anatomy) | 2 Years |
| M.S. (E.N.T.) | 2 Years |
| M.S. (General Surgery) | 3 Years |
| M.S. (Obstetrics & Gynaecology) | 2 Years |
| M.S. (Ophthalmology) | 2 Years |
| M.S. (Orthopaedics) | 3 Years |
| M.Sc. (Child Health Nursing) | 2 Years |
| M.Sc. (Community Health Nursing) | 2 Years |
| M.Sc. (Medical Anatomy) | 2 Years |
| M.Sc. (Medical Pharmacology) | 2 Years |
| M.Sc. (Medical Physiology) | 2 Years |
| M.Sc. (Medical Surgical Nursing) | 2 Years |
| M.Sc. (Nursing) | 2 Years |
| M.Sc. (Obstetrics and Gynecological Nursing) | 2 Years |
| M.Sc. (Psychiatric Nursing) | 2 Years |
| M.Sc. (Radiotherapy Technology) | 2 Years |
| P.B.B.Sc. (Nursing) | 2 Years |
| P.G. Diploma in Child Health - D.C.H. | 2 Years |
| Diploma in Pharmacy (D.Pharma) | 2 Years |
| Diploma in Medical Laboratory Technology (DMLT) | 2 Years |
| Diploma in Perfusion Technician | 2 Years |
| Diploma in Radiation & ECG Technology | 2 Years |
| P.G. Diploma in Gynaecology & Obstetrics - D.G.O. | 2 Years |
| P.G. Diploma in Public Health - D.P.H. | 2 Years |
| P.G. Diploma in Radio Diagnosis | 2 Years |
| Post Graduate Diploma in Anaesthesia | 2 Years |
| Post Graduate Diploma in Forensic Medicine (D.F.M.) | 1 Years |
| Post Graduate Diploma in Immuno Haematology and Blood Transfusion | 1 Years |
| Post Graduate Diploma in Obstetrics & Gynaecology | 1 Years |
| Bachelor in Prosthetics and Orthotics - BPO | 54 Months |
| M.Sc. (Medical Biochemistry) | 2 Years |
| M.Sc. (Medical Microbiology) | 2 Years |
| Diploma in Ophthalmic Technology | 2 Years |
List of colleges affiliated with Rajasthan University of Health Sciences

| S.N. | College Name |
| --- | --- |
| 1 | RUHS College Of Medical Sciences, Jaipur |
| 2 | SMS Medical College, Jaipur (Estd.1947) |
| 3 | Sardar Patel Medical College, Bikaner (Estd.1959) |
| 4 | Rabindranath Tagore Medical College, Udaipur (Estd.1961) |
| 5 | Dr. S.N. Medical College, Jodhpur (Estd.1965) |
| 6 | Jawaharlal Nehru Medical College, Ajmer (Estd.1965) |
| 7 | Government Medical College, Kota (Estd.1992) |
| 8 | Jhalawar Medical College, Jhalawar |
| 9 | Rajmata Vijya Raje Scindia Medical College , Bhilwara |
| 10 | Pandit Deendayal Upadhyaya Medical College , Churu |
| 11 | Medical College , Pali |
| 12 | Medical College , Sikar |
| 13 | Medical College , Dungarpur |
| 14 | Medical College , Bharatpur |
| 15 | Medical College , Barmer |
| 16 | American Institute of Medical Sciences , Rajsamand |
| 17 | G.D Memorial College of Pharmacy, Jodhpur. |
| 18 | Alwar pharmacy college alwar M.I.A , Alwar. |
| 19 | Shrinathji Institute of Pharmacy (SIP), Nathdwara, Rajsamand. |
| 20 | Post-basic B.Sc. nursing colleges |
| 21 | Government College of Post Basic B.Sc. Nursing, Jaipur |
| 22 | Annapurana Medical Training Institute (College of Post Basic B.Sc. Nursing) |
| 23 | M.Sc.nursing colleges |
| 24 | Government Medical college, Jodhpur |
| 25 | Government College of Nursing, Jaipur |
| 26 | Bhagwan Mahaveer Cancer Hospital & Research Centre, Jaipur |
| 27 | Government college of Nursing, Udaipur |
| 28 | B.Sc.Nursing Colleges |
| 29 | Institute of Medical Technology and Nursing Education, Seetapura, Jaipur. |
| 30 | S G Nursing college, Bhinmal, Jalore |