Rajasthan University Result 2023 Declared on uniraj.ac.in
Onlineresultportal.com | Updated: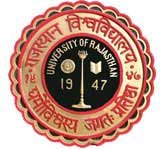 Rajasthan University (Uniraj) is one of the oldest public Universities in the Indian State of Rajasthan located in the Jaipur city. It was established as the University of Rajputana on 8 January 1947 and later it was re-named University of Rajasthan or Rajasthan University in 1956. Over the years the University has changed the education system keeping in mind the latest trend timely. The University has gained recognition from the University Grants Commission (UGC), National Assessment and Accreditation Council (NAAC) and is also the member of Association of Indian Universities (AIU).
Rajasthan University offers undergraduate, postgraduate and doctoral courses in disciplines of Arts, Science, Commerce, Education, Fine Arts, Law, Management, Social Sciences, Technology, Business Administration and other interdisciplinary programmes. Under this disciplines students were given quality knowledge, training and research in subjects which consists of English, European Languages, Literature & Culture Studies, Hindi, Philosophy, Sanskrit, Botany, Chemistry, Geography, Geology, Home Science, Mathematics, Physics, Psychology, Statistics, Zoology, Accountancy & Business Statistics, Economic Administration & Financial Management, Business Administration, Nanotechnology, Biotechnology and many more interesting subjects on the list. In addition with academic excellence, the University is also involved in providing breakthrough facilities to its students like 16 residential hostels, advanced sports complex, good swimming pool with professional coach, University library and free Wi-Fi. Moreover, around 200 colleges were affiliated by the Rajasthan University.
Interested students can check out for more information at www.uniraj.ac.in regarding admission fees, courses, admit cards and other notifications.
Uniraj Result 2023 परिणाम घोषित uniraj.ac.in PG Diploma, M.Phil, BA, BSc
The University of Rajasthan (RU) makes available the provisional exam results of its affiliated courses on its official website, https://uniraj.ac.in/. Students that appear for the RU exams can check their examination results via the official portal after the declaration of results.
Once the RU examiners declare the exam results, you should first browse the home page of the official web portal. On the main menu bar, locate the "Students Corner" tab and select the 'Results" tab from the "Current Student" section. Subsequently, the system is directed to a new page displaying a list of results. Continue by clicking on the relevant RU exam result link for the login page to come up on the screen. Here, you have to enter the "Roll Number" and "Date of Birth" details and then tap the "Find" tab. When done, the system will display the RU examination results on the screen. Always keep a print copy of the RU exam result for record purposes.
Latest Updates:
Result Announcement: Click Here
Date
B.B.A. PART-III (SUPPL.) Exam.-2023
30-11-2023
B.C.A. PART-III (SUPP.) Result 2023
30-11-2023
P.G. DIP. Course In Labour Law,Labour Exam.-2023 (Reval.)
28-11-2023
Bachelor Of Library And Information Sci. II-Semester Exam. May-2023
27-11-2023
Master Of Library And Information Sci. II-Semester Exam. May-2023
27-11-2023
B.A. (Hons) Part-I Exam.-2023 (Reval.)
23-11-2023
Ba Part-I Exam.-2023 (Reval.)
23-11-2023
L.L.M. (Group-Cbc) IV-Semester Exam. May.2023
23-11-2023
L.L.M. (Group-Cl) IV-Semester Exam. May-2023
23-11-2023
L.L.M. (Group-Il) IV-Semester Exam. May.2023
23-11-2023
L.L.M. (Group-Ll) IV-Semester Exam. May-2023
23-11-2023
L.L.M. (Group-Pl) IV-Semester Exam. May.2023
23-11-2023
L.L.M. (Group-Tc) IV-Semester Exam. May.2023
23-11-2023
L.L.M. (Hr And Ve) II-Semester Exam. May-2023
23-11-2023
L.L.M. (Hr And Ve) IV-Semester Exam. May-2023
23-11-2023
L.L.M. Ii-Semester Exam. May-2023
23-11-2023
M.B.A. (Services Management) II-Semester Exam. May-2023
23-11-2023
M.B.A. (Services Management) IV-Semester Exam. May.2023
23-11-2023
M.B.A. Executive II-Semester Exam. May-2023
23-11-2023
M.B.A. Executive IV-Semester Exam. May-2023
23-11-2023
M.B.A. II-Semester Exam. May-2023
23-11-2023
M.B.A. IV-Semester Exam. May.2023
23-11-2023
B. Com. Part-III- 2023 (Supp.)
22-11-2023
B.Com. (Hons) Part-III Exam.- 2023 (Supp.)
22-11-2023
B.Sc. (Hons) Part-III Exam.-2023 (Supp.)
22-11-2023
Bsc Biotech Part-III Exam.-2023 (Supp.)
22-11-2023
Bsc Home Science Part-III- 2023 (Supp.)
22-11-2023
M.P.A.(Kathak) II-Semester Exam. May-2023
22-11-2023
M.P.A.(Tabla) II-Semester Exam. May-2023
22-11-2023
M.P.A.(Tabla) IV-Semester Exam. May-2023
22-11-2023
Certificate Course In Yoga Education Exam.-2023
21-11-2023
M.Ed. III Semester Exam.Dec.-2022 (Reval)
21-11-2023
B.Sc. (Hons) Part-I Exam.-2023 (Reval.)
18-11-2023
BA Part-II Hons Exam.-2023 (Reval .)
18-11-2023
BA Part-III Hons Exam.-2023 (Reval .)
18-11-2023
Bachelor Of Library And Information Sci. I Semester Exam.Dec-2022 (Reval.)
18-11-2023
M.A. (Music) (Instrumental-Sitar) I Semester Exam.Dec-2022 (Revel)
18-11-2023
M.A. (Music) (Vocal) I Semester Exam.Dec-2022 (Revel)
18-11-2023
Master Of Library And Information Sci. I Semester Exam.Dec-2022 (Revel)
18-11-2023
B. Sc. Part-II - 2023 (Reval.)
17-11-2023
B.Ed. M.Ed. II Semester Exam.May -2023
17-11-2023
BA Part-II Exam.-2023 (Revel.)
17-11-2023
M.Ed. II Semester Exam.May.-2023
17-11-2023
B.Sc. Additional - 2023 (Reval.)
09-11-2023
BA PART-I (Deaf & Dumb)-EXAM.-2023(Reval.)
09-11-2023
BA PART-II (Deaf & Dumb)-EXAM.-2023 (Reval.)
09-11-2023
M.SC. (GEOLOGY) II-Semester Exam.MAY-2023
09-11-2023
M.Sc. I.T. IV Sem. Exam.May.-2023
09-11-2023
BA Part-III (Deaf & Dumb)-Exam.-2023 (Reval.)
03-11-2023
M.A. (Music) (Vocal) II-Semester Exam.May-2023
03-11-2023
M.A. Journalism And Mass Coummunication II-Semester Exam. May-2023
03-11-2023
M.P.A (Vocal) II-Semester Exam.May-2023
03-11-2023
M.P.A.(Kathak) IV-Semester Exam.May-2023
03-11-2023
Mass Communication IV-Semester Exam. May-2023
03-11-2023
LL.B. II YEAR (ACAD.) Exam.-2023 (Reval.)
01-11-2023
B. Sc. Part-I - 2023 (Reval.)
31-10-2023
B.A. Additional - 2023 (Reval.)
31-10-2023
B.SC. (HONS) Part-II Exam.-2023 (Reval.)
31-10-2023
LL.B. III YEAR (PROF.) Exam.-2023 (Reval.)
31-10-2023
LL.B. I Year Exam 2023 (Reval.)
30-10-2023
M.A./M.SC. (Anthropology) III Semester Exam Dec-2022 (Reval.)
28-10-2023
B.Ed. Special (H.I.) II Semester Exam.May.-2023
26-10-2023
B.Ed. Special (L.D.) II Semester Exam.May.-2023
26-10-2023
B.Ed. Special (M.R.) II Semester Exam.May.-2023
26-10-2023
M.A. (Public Administration) II-Semester Exam. May-2023
26-10-2023
M.A. (Public Administration) IV-Semester Exam. May-2023
26-10-2023
M.P.Ed. I-Semester Exam Dec 2022 (Reval.)
26-10-2023
Dual Degree B.Tech-M.Tech. Conv. Tech. II-Semester Exam. May-2023
25-10-2023
Dual Degree B.Tech-M.Tech. Conv. Tech. VI-Semester Exam. May-2023
25-10-2023
Dual Degree B.Tech-M.Tech. Conv. Tech. VIII-Semester Exam. May-2023
25-10-2023
M.A. Economics II-Semester Exam. May-2023
25-10-2023
M.A. Economics IV-Semester Exam. May-2023
25-10-2023
M.A./M.Sc. (Geography) II-Semester Exam. May-2023
25-10-2023
M.A./M.Sc. (Geography) IV-Semester Exam. May.2023
25-10-2023
M.Sc. Physics II-Semester Exam. May-2023
25-10-2023
M.Sc. Physics IV-Semester Exam. May-2023
25-10-2023
M.A. (French) II-Semester Exam.May-2023
19-10-2023
B.C.A. Part-II Exam.-2023 (Reval.)
17-10-2023
Bcom (Hons) Part-II Exam.-2023 (Reval.)
17-10-2023
Bcom (Hons) Part-I Exam.-2023 (Reval.)
17-10-2023
M.A. (Mva) (Applied Art) II-Semester Exam. May-2023
17-10-2023
M.A. (Mva) (Applied Art) IV-Semester Exam. May-2023
17-10-2023
M.A. (Mva) (Painting) II-Semester Exam. May-2023
17-10-2023
M.A. (Mva) (Painting) IV-Semester Exam. May-2023
17-10-2023
M.A. (Mva) (Sculpture) IV-Semester Exam. May-2023
17-10-2023
P G Diploma In Yoga Education II Semester Exam. May.2023
17-10-2023
B.A. B.Ed. PART-III (Integrated Course) Exam- 2023
13-10-2023
B.Sc. B.Ed. PART-III (Integrated Course) Exam- 2023
13-10-2023
B.A. B.Ed. Part-II (Integrated Couse) Exam- 2023
11-10-2023
B.Sc. B.Ed. Part-II (Integrated Course) Exam- 2023
11-10-2023
M.A. (Dramatics) IV-Semester Exam.May-2023
11-10-2023
M.A. (Hindi) II-Semester Exam.May-2023
11-10-2023
M.A. (Hindi) IV-Semester Exam.May-2023
11-10-2023
M.A. (Philosophy) II-Semester Exam.May-2023
11-10-2023
M.A. (Philosophy) IV-Semester Exam.May-2023
11-10-2023
M.A. (Sanskrit) IV-Semester Exam.May-2023
11-10-2023
B.A. B.Ed. Part-I (INTEGRATED COUSE) Exam- 2023
10-10-2023
B.Ed. Part-II EXAM.-2023
10-10-2023
B.Sc. B.Ed. Part-I (INTEGRATED COUSE) Exam- 2023
10-10-2023
B.Ed. Part-I EXAM.-2023
09-10-2023
Diploma Course In Entrepreneurship And Skill II Semester Exam.May-2023
06-10-2023
M. Sc. (Environmental Science) II-Semester Exam.May-2023
06-10-2023
M. Sc. (Environmental Science) IV-Semester Exam.May-2023
06-10-2023
M. Sc. (Information Technology) II-Semester Exam.May-2023
06-10-2023
M. Sc. (Information Technology) IV-Semester Exam.May-2023
06-10-2023
M.A./M. Sc. (Psychology) II-Semester Exam.May-2023
06-10-2023
M.A./M. Sc. (Psychology) IV-Semester Exam.May-2023
06-10-2023
M.P.Ed. II-Semester Exam.May.2023
06-10-2023
M.P.Ed. Iv-Semester Exam.May.2023
06-10-2023
Master Of Museology And Conservation II-Semester Exam.May-2023
06-10-2023
Master Of Museology And Conservation IV-Semester Exam.May-2023
06-10-2023
M.P.Ed. II-Semester Exam.May.2023
06-10-2023
M.P.Ed. IV-Semester Exam.May.2023
06-10-2023
B.Ed. SPECIAL (H.I.) IV Semester Exam.May.-2023
05-10-2023
B.Ed. SPECIAL (M.R.) IV Semester Exam.May.-2023
05-10-2023
M.Sc. (Botany) II-Semester Exam. May-2023
03-10-2023
M.Sc. (Botany) IV-Semester Exam. May.2023
03-10-2023
M.Sc. (Microbiology) IV-Semester Exam. May.2023
03-10-2023
M.Sc. (Zoology) II-Semester Exam. May-2023
03-10-2023
M.Sc. (Zoology) IV-Semester Exam. May.2023
03-10-2023
M.SC. (BOTANY) II-Semester Exam. May-2023
03-10-2023
M.SC. (BOTANY) IV-Semester Exam. May.2023
03-10-2023
M.SC. (Microbiology) Iv-Semester Exam. May.2023
03-10-2023
M.SC. (Zoology) Ii-Semester Exam. May-2023
03-10-2023
M.SC. (Zoology) Iv-Semester Exam. May.2023
03-10-2023
B.B.A. Part-I Exam.-2023 (Reval.)
27-09-2023
B.B.A. Part-II Exam.-2023 (Reval.)
27-09-2023
Certificate (First Year) In French Exam.-2023 (Reval.)
27-09-2023
Certificate (First Year) In German Exam.-2023 (Reval.)
27-09-2023
Diploma (Second Year) German Exam.-2023 (Reval.)
27-09-2023
Diploma (Second Year) Spanish Exam.-2023 (Reval.)
27-09-2023
M.A. (Dramatics) II-Semester Exam. May-2023
27-09-2023
M.A. (Drawing And Painting) II-Semester Exam. May-2023
27-09-2023
M.A. (Drawing And Painting) IV-Semester Exam. May-2023
27-09-2023
M.A. (Sanskrit) II-Semester Exam. May-2023
27-09-2023
M.A. (Sociology) II-Semester Exam. May-2023
27-09-2023
M.A. (Sociology) IV-Semester Exam. May.2023
27-09-2023
M.A. (Urdu) II-Semester Exam. May-2023
27-09-2023
M.A. (Urdu) IV-Semester Exam. May-2023
27-09-2023
M.A./M.Sc. (Anthropology) II-Semester Exam. May-2023
27-09-2023
M.A./M.Sc. (Anthropology) IV-Semester Exam. May-2023
27-09-2023
M.A./M.Sc. (Mathematics) II-Semester Exam. May-2023
27-09-2023
M.A./M.Sc. (Mathematics) IV-Semester Exam. May.2023
27-09-2023
M.Com. (Abst) II-Semester Exam. May-2023
27-09-2023
M.Com. (Abst) IV-Semester Exam. May.2023
27-09-2023
M.Com. (Bus. Admn.) II-Semester Exam. May-2023
27-09-2023
M.Com. (Bus. Admn.) IV-Semester Exam. May.2023
27-09-2023
M.Com. (C.M.A.) II-Semester Exam. May-2023
27-09-2023
M.Com. (C.M.A.) Iv-Semester Exam. May.2023
27-09-2023
M.Com. (Eafm)(Co Group) II-Semester Exam. May-2023
27-09-2023
M.Com. (Eafm)(Co Group) IV-Semester Exam. May.2023
27-09-2023
M.Com. (Eafm)(Ea Group) II-Semester Exam. May-2023
27-09-2023
M.Com. (Eafm)(Ea Group) IV-Semester Exam. May.2023
27-09-2023
M.Com. (Eafm)(Fm Group) II-Semester Exam. May-2023
27-09-2023
M.Com. (Eafm)(Fm Group) IV-Semester Exam. May.2023
27-09-2023
M.Com. In H.R.M. II-Semester Exam. May-2023
27-09-2023
M.Com. In H.R.M. IV-Semester Exam. May.2023
27-09-2023
Pg Diploma (Third Year) German Exam.-2023 (Reval.)
27-09-2023
Pg Diploma (Third Year) In French Exam.-2023 (Reval.)
27-09-2023
BA Part-III Exam.-2023 (Reval.)
23-09-2023
M.A. (English) II-Semester Exam. May-2023
22-09-2023
M.A. (English) IV-Semester Exam. May.2023
22-09-2023
M.A. (History) Alternative Scheme II-Semester Exam. May-2023
22-09-2023
M.A. (History) Alternative Scheme IV-Semester Exam. May-2023
22-09-2023
M.A. (Rajasth. Lang. Lite. And Culture) II-Semester Exam. May-2023
22-09-2023
M.A. (Rajasth. Lang. Lite. And Culture) IV-Semester Exam. May.2023
22-09-2023
M.Sc. (Biotechnology) II-Semester Exam. May-2023
22-09-2023
M.Sc. (Biotechnology) IV-Semester Exam. May.2023
22-09-2023
M.Sc. (Geology) IV-Semester Exam. May.2023
22-09-2023
M.Sc. (Microbiology) II-Semester Exam. May-2023
22-09-2023
M.Sc. Chemistry II-Semester Exam. May-2023
22-09-2023
M.Sc. Chemistry IV-Semester Exam. May-2023
22-09-2023
M.Sc. Home Science(Dev.Comm. And Extn.) II-Semester Exam. May-2023
22-09-2023
M.Sc. Home Science(Food And Human Nut.) II-Semester Exam. May-2023
22-09-2023
M.Sc. Home Science(Food And Human Nut.) IV-Semester Exam. May.2023
22-09-2023
M.Sc. Home Science(Human Deve.) II-Semester Exam. May-2023
22-09-2023
M.Sc. Home Science(Human Deve.) IV-Semester Exam. May.2023
22-09-2023
Master Of Computer Application II-Semester Exam. May-2023
22-09-2023
Master Of Computer Application IV-Semester Exam. May.2023
22-09-2023
B.Sc. B.Ed. PART-IV (INTEGRATED COUSE) EXAM- 2023
15-09-2023
M.A. (POLITICAL SCIENCE) II-SEMESTER EXAM. MAY-2023
15-09-2023
M.A. (POLITICAL SCIENCE) IV-SEMESTER EXAM.MAY-2023
15-09-2023
M.A./M. SC. (STATISTICS) II-SEMESTER EXAM. MAY-2023
15-09-2023
M.A./M. SC. (STATISTICS) IV-SEMESTER EXAM. MAY.2023
15-09-2023
B.A. B.Ed. PART-IV (INTEGRATED COUSE) Exam- 2023
14-09-2023
B. Sc. Part-III - 2023 (Reval.)
08-09-2023
B.B.A. PART-III EXAM.-2023 (Reval.)
08-09-2023
B.C.A. PART-III EXAM.-2023 (Reval.)
08-09-2023
B.SC. (Hons) Part-III Exam.-2023(Reval.)
08-09-2023
BCOM Hons Part-III Exam.-2023(Reval.)
08-09-2023
BSC Biotech Part-III Exam.-2023 (Reval.)
08-09-2023
BSC Home Science Part-III- 2023 (Reval.)
08-09-2023
B.Ed. M.Ed. I Semester Exam.Dec.-2022 (Reval.)
06-09-2023
B.Ed. Special (H.I.) I Semester Exam.Dec.-2022 (Reval.)
06-09-2023
B.Ed. Special (H.I.) Iii Semester Exam. Dec.-2022 (Reval.)
06-09-2023
B.Ed. Special (M.R.) I Semester Exam. Dec.-2022 (Reval.)
06-09-2023
M.Ed. I Semester Exam.Dec.-2022 (Reval.)
06-09-2023
M.Sc. I.T. I Sem. Exam.Dec.-2022(Non Grading System) (Reval.)
06-09-2023
P.G.D.C.A Ii Semester Exam.May.2023
06-09-2023
Certificate Course in Painting Exam.-2023
04-09-2023
M.Phil. Geography II Semester Exam.-2021 (Held In March-2023)
04-09-2023
P.G.D.C.A I Semester Exam.Dec-2022 (Reval.)
04-09-2023
M.A. (FRENCH) IV-Semester Exam May-2023
02-09-2023
M.A. (French) III Semester Exam.Dec.-2022 (Reval.)
02-09-2023
M.A. (History) Alternative Scheme III Semester Exam. Dec.-2022 (Reval.)
02-09-2023
M.A. (MVA) (Painting) Iii Semester Exam.Dec.-2022 (Reval.)
02-09-2023
B. Com. Part-III - 2023 (Reval.)
31-08-2023
BCOM PART-I EXAM.-2023 (Reval.)
31-08-2023
BCOM PART-II EXAM.-2023 (Reval.)
31-08-2023
M.Phil. Gandhian Studies II Semester Exam.-2021 (Held in March-2023)
31-08-2023
M.Phil. Sociology II Semester Exam.-2021 (Held in March-2023)
31-08-2023
B.A. LL.B. (HONS) II Sem. (Five Year) Integrated Course Exam. May-2023
25-08-2023
B.A. LL.B. (HONS) IV Sem (Five Year) Integrated Course Exam. May-2023
25-08-2023
B.A. LL.B. (HONS) VI Sem. (Five Year) Integrated Course Exam. May-2023
25-08-2023
B.A. LL.B. (HONS) VIII Sem. (Five Year) Integrated Course Exam. May-2023
25-08-2023
B.A. LL.B. II Sem. (Five Year) Integrated Course Exam. May-2023
25-08-2023
B.A. LL.B. IV Sem. (Five Year) Integrated Course Exam. May-2023
25-08-2023
B.A. LL.B. VI Sem. (Five Year) Integrated Course Exam. May-2023
25-08-2023
B.A. LL.B. VIII Sem. (Five Year) Integrated Course Exam. May-2023
25-08-2023
M.PHIL. Mathematics II Semester Exam.-2021 (Held In March-2023)
25-08-2023
M.A. (Dramatics) I Semester Exam.Dec.-2022 Reval
22-08-2023
M.A. (English) Iii Semester Exam.Dec.-2022 Reval
22-08-2023
M.A. (French) I Semester Exam.Dec.-2022 Reval
22-08-2023
M.A. (Hindi) I Semester Exam.Dec-2022 Reval
22-08-2023
M.A. (Hindi) Iii Semester Exam.Dec-2022 Reval
22-08-2023
M.A. (Political Science) I Semester Exam.Dec.-2022 Reval
22-08-2023
M.A. (Political Science) Iii Semester Exam.Dec.-2022 Reval
22-08-2023
M.A. (Public Administration) I Semester Exam.Dec-2022 Reval
22-08-2023
M.A. (Public Administration) Iii Semester Exam.Dec-2022 Reval
22-08-2023
B.P.Ed. II-Semester Exam.May.2023
20-08-2023
M.Phil. Philosophy Ii Semester Exam.-2021(Held In March-2023)
20-08-2023
B.A. LL.B. (Hons) X Sem. (Five Year) Integrated Course Exam. May-2023
18-08-2023
B.A. LL.B. X Sem. (Five Year) Integrated Course Exam. May-2023
18-08-2023
M.A. (Final) Hindi Exam 2023
18-08-2023
M.A. (PREV.) Hindi Exam 2023
18-08-2023
LL.M. PART-II Exam 2023
17-08-2023
M.PHIL. B.Adm. II Semester Exam.-2021 (Held In March-2023)
17-08-2023
M.PHIL. Political Science Ii Semester Exam.-2021 (Held In March-2023)
17-08-2023
M.PHIL. South Asia Studies Ii Semester Exam.-2021 (Held In March-2023)
17-08-2023
B.P.Ed. IV-Semester Exam May 2023
16-08-2023
B.P.Ed. I-Semester Exam Dec 2022 (Reval.)
16-08-2023
B.P.Ed. III-Semester Exam Dec 2022 (Reval.)
16-08-2023
M.P.A. (Final) Indian Music 2023
14-08-2023
L.L.M. (Group-Cl) III Semester Exam.Dec-2022 (Revel.)
12-08-2023
L.L.M. (Group-Pl) III Semester Exam.Dec-2022 (Revel.)
12-08-2023
M.A. (Drawing And Painting) I Semester Exam.Dec.-2022 (Revel.)
12-08-2023
M.A. (History) Alternative Scheme I Semester Exam.Dec-2022 (Revel.)
12-08-2023
M.A. (Philosophy) I Semester Exam.Dec-2022 (Revel.)
12-08-2023
M.A. (Philosophy) III Semester Exam.Dec-2022 (Revel.)
12-08-2023
M.A. (Sociology) I Semester Exam.Dec.-2022 (Revel.)
12-08-2023
M.A. (Sociology) III Semester Exam.Dec.-2022 (Revel.)
12-08-2023
M.A. Economics I Semester Exam.Dec.-2022 (Revel.)
12-08-2023
M.A./M.Sc. (Geography) I Semester Exam.Dec-2022 (Revel.)
12-08-2023
M.A./M.Sc. (Geography) III Semester Exam.Dec-2022 (Revel.)
12-08-2023
M.A./M.Sc. (Mathematics) III Semester Exam.Dec.-2022 (Revel.)
12-08-2023
M.B.A. (Services Management) I Semester Exam.Dec 2022 (Revel.)
12-08-2023
M.B.A. (Services Management) III Semester Exam.Dec 2022 (Revel.)
12-08-2023
M.B.A. Executive III Semester Exam.Dec.-2022 (Revel.)
12-08-2023
M.B.A. I Semester Exam.Dec.-2022 (Revel.)
12-08-2023
M.B.A. III Semester Exam.Dec.-2022 (Revel.)
12-08-2023
M.Com. (Bus. Admn.) I Semester Exam.Dec.-2022 (Revel.)
12-08-2023
M.Sc. Physics I Semester Exam.Dec-2022 (Revel.)
12-08-2023
Master Of Museology And Conservation I Semester Exam.Dec.-2022 (Revel.)
12-08-2023
M.PHIL. ENGLISH (ELT) II Semester Exam.-2021 (Held in March 2023)
09-08-2023
M.PHIL. HISTORY II Semester Exam.-2021 (Held in March 2023)
09-08-2023
M.PHIL. PUBLIC Administration II Semester Exam.-2021 (Held in March 2023)
09-08-2023
M.PHIL. SANSKRIT II Semester Exam.-2021 (Held in March 2023)
09-08-2023
LL.B. I YEAR EXAM.-2023
08-08-2023
LL.B. II YEAR (ACAD.) EXAM.-2023
08-08-2023
LL.B. III YEAR (PROF.) EXAM.-2023
08-08-2023
Dual Degree B.Tech-M.Tech. Conv. Tech. V Semester Exam.Dec-2022(Reval.)
04-08-2023
Dual Degree B.Tech-M.Tech. Conv. Tech. VII Semester Exam.Dec-2022(Reval.)
04-08-2023
L.L.M. (Group-Cbc) III Semester Exam.Dec-2022 (Revel)
04-08-2023
L.L.M. (Group-Tc) III Semester Exam.Dec-2022 (Reval.)
04-08-2023
L.L.M. (Hr And Ve) I Semester Exam.Dec-2022(Revel)
04-08-2023
L.L.M. (Hr And Ve) III Semester Exam.Dec-2022(Revel)
04-08-2023
L.L.M. I Semester Exam.Dec-2022 (Revel)
04-08-2023
M. Sc. (Information Technology) I Semester Exam.Dec-2022(Reval.)
04-08-2023
M. Sc. (Information Technology) III Semester Exam.Dec-2022(Reval.)
04-08-2023
M.A. (Drawing And Painting) III Semester Exam.Dec-2022 (Revel)
04-08-2023
M.A. (English) I Semester Exam.Dec.-2022 (Revel)
04-08-2023
M.A. (Final) History 2023
04-08-2023
M.A. (Prev.) History 2023
04-08-2023
M.A. (Sanskrit) I Semester Exam.Dec-2022 (Revel)
04-08-2023
M.B.A. Executive I Semester Exam.Dec-2022 (Reval.)
04-08-2023
M.Com. (Eafm)(Co Group) I Semester Exam.Dec-2022 (Reval.)
04-08-2023
M.Com. (Eafm)(Co Group) III Semester Exam.Dec-2022 (Reval.)
04-08-2023
M.Com. (Eafm)(Fm Group) I Semester Exam.Dec-2022 (Reval.)
04-08-2023
M.Com. (Eafm)(Fm Group) III Semester Exam.Dec-2022 (Reval.)
04-08-2023
M.P.A.(Kathak) III Semester Exam.Dec-2022 (Reval.)
04-08-2023
M.Sc. (Biotechnology) I Semester Exam.Dec-2022(Reval.)
04-08-2023
M.Sc. (Biotechnology) III Semester Exam.Dec-2022(Reval.)
04-08-2023
M.Sc. (Botany) I Semester Exam.Dec-2022(Reval.)
04-08-2023
M.Sc. (Botany) III Semester Exam.Dec-2022(Reval.)
04-08-2023
M.Sc. (Geology) I Semester Exam.Dec-2022(Reval.)
04-08-2023
M.Sc. (Geology) III Semester Exam.Dec-2022(Reval.)
04-08-2023
M.Sc. (Microbiology) I Semester Exam.Dec-2022(Reval.)
04-08-2023
M.Sc. (Microbiology) III Semester Exam.Dec-2022(Reval.)
04-08-2023
M.Sc. (Zoology) I Semester Exam.Dec-2022(Reval.)
04-08-2023
M.Sc. (Zoology) III Semester Exam.Dec-2022(Reval.)
04-08-2023
M.Sc. Chemistry I Semester Exam.Dec-2022(Reval.)
04-08-2023
M.Sc. Chemistry III Semester Exam.Dec-2022(Reval.)
04-08-2023
M.Sc. Home Science(Food And Human Nut.) I Semester Exam.Dec-2022 (Reval.)
04-08-2023
M.Sc. Home Science(Food And Human Nut.) III Semester Exam.Dec-2022 (Reval.)
04-08-2023
M.Sc. Home Science(Human Deve.) I Semester Exam.Dec-2022(Reval.)
04-08-2023
M.Sc. Physics III Semester Exam.Dec-2022(Reval.)
04-08-2023
M.A./M. Sc. (Psychology) I Semester Exam.Dec-2022 (Reval.)
03-08-2023
M.A./M. Sc. (Psychology) Iii Semester Exam.Dec-2022 (Reval.)
03-08-2023
M.A./M. Sc. (Statistics) I Semester Exam.Dec-2022 (Reval.)
03-08-2023
M.A./M. Sc. (Statistics) Iii Semester Exam.Dec-2022 (Reval.)
03-08-2023
M.A./M.Sc. (Mathematics) I Semester Exam.Dec-2022 (Reval.)
03-08-2023
M.Com. (Abst) Iii Semester Exam.Dec-2022 (Reval.)
03-08-2023
M.Com. (Bus. Admn.) Iii Semester Exam.Dec-2022 (Reval.)
03-08-2023
M.Com. (Eafm)(Ea Group) I Semester Exam.Dec-2022 (Reval.)
03-08-2023
M.Com. In H.R.M. I Semester Exam.Dec-2022 (Reval.)
03-08-2023
M.Com. In H.R.M. Iii Semester Exam.Dec-2022 (Reval.)
03-08-2023
M.Com.(C.M.A.) I Semester Exam.Dec.-2022 (Reval.)
03-08-2023
M.Com.(C.M.A.) Iii Semester Exam.Dec.-2022 (Reval.)
03-08-2023
Master Of Computer Application I Semester Exam.Dec-2022 (Reval.)
03-08-2023
Master Of Computer Application Iii Semester Exam.Dec-2022 (Reval.)
03-08-2023
M.A. (Final) English 2023
02-08-2023
M.A. (PREV.) English 2023
02-08-2023
M.A. (Final) Economics 2023
01-08-2023
M.A. (Final) Political Science 2023
01-08-2023
M.A. (PREV) Economics 2023
01-08-2023
M.A. (PREV.) Political Science 2023
01-08-2023
Details of Rajasthan University
Motto
धर्मो विश्वस्य जगतः प्रतिष्ठा (Dharmo Vishwasya Jagatah Pratishtha)
Affiliations
UGC
Contact No
0141-2706813
Website
www.uniraj.ac.in/
Founded
1948
Email
directorcct@uniraj.ac.in
Address
Jawahar Lal Nehru Marg, Talvandi, Jaipur, Rajasthan 302004
State
Rajasthan
Country
India
List of courses offered by Rajasthan University

| S.N. | Course Name |
| --- | --- |
| B.A. | 3 Years |
| B.A. (Visual Arts) | 3 Years |
| B.P.A. (Performing Arts) | 3 Years |
| B.P.Ed. | 3 Years |
| Bachelor of Library and Information Science (B.Lib.I.Sc.) | 1 Years |
| M.A. (Anthropology) | 2 Years |
| M.A. (Drawing and Painting) | 2 Years |
| M.A. (Economics) | 2 Years |
| M.A. (Education) | 2 Years |
| M.A. (English) | 2 Years |
| M.A. (European Languages) | 2 Years |
| M.A. (French) | 2 Years |
| M.A. (Geography) | 2 Years |
| M.A. (Hindi) | 2 Years |
| M.A. (History) | 2 Years |
| M.A. (Home Science) | 2 Years |
| M.A. (Jain Study) | 2 Years |
| M.A. (Mathematics) | 2 Years |
| M.A. (Museology) | 2 Years |
| M.A. (Music) | 2 Years |
| M.A. (Persian) | 2 Years |
| M.A. (Philosophy) | 2 Years |
| M.A. (Political Science) | 2 Years |
| M.A. (Population Studies) | 2 Years |
| M.A. (Public Administration) | 2 Years |
| M.A. (Sanskrit) | 2 Years |
| M.A. (Spanish) | 2 Years |
| M.A. (Statistics) | 2 Years |
| M.A. (Urdu) | 2 Years |
| M.A. (Vastu Shastra) | 2 Years |
| M.A. (Visual Arts) | 2 Years |
| M.A. (Music (Instrumental)) | 2 Years |
| M.Lib.Sc. | 2 Years |
| M.P.Ed. | 2 Years |
| M.Phil. (Economics) | 2 Years |
| M.Phil. (English Literature) | 2 Years |
| M.Phil. (English) | 2 Years |
| M.Phil. (Gandhian Studies) | 2 Years |
| M.Phil. (Geography) | 2 Years |
| M.Phil. (Hindi) | 2 Years |
| M.Phil. (History) | 2 Years |
| M.Phil. (Jain Study) | 2 Years |
| M.Phil. (Mathematics) | 2 Years |
| M.Phil. (Philosophy) | 2 Years |
| M.Phil. (Physical Education) | 2 Years |
| M.Phil. (Psychology) | 2 Years |
| M.Phil. (Public Administration) | 18 Months |
| M.Phil. (Sanskrit) | 2 Years |
| M.Phil. (Sociology) | 2 Years |
| M.Phil. (South Asian Studies) | 2 Years |
| M.Phil. (Statistics) | 2 Years |
| M.Phil. (Urdu) | 2 Years |
| Ph.D. (Drawing and Painting) | 3 Years |
| Ph.D. (Economics) | 3 Years |
| Ph.D. (Education) | 3 Years |
| Ph.D. (English) | 3 Years |
| Ph.D. (Hindi) | 3 Years |
| Ph.D. (History) | 3 Years |
| Ph.D. (Jain Study) | 3 Years |
| Ph.D. (Library & Information Science) | 3 Years |
| Ph.D. (Music) | 3 Years |
| Ph.D. (Philosophy) | 3 Years |
| Ph.D. (Physical Education) | 3 Years |
| Ph.D. (Political Science) | 3 Years |
| Ph.D. (Psychology) | 3 Years |
| Ph.D. (Public Administration) | 3 Years |
| Ph.D. (Sanskrit) | 3 Years |
| Ph.D. (Sociology) | 3 Years |
| Ph.D. (South Asian Studies) | 3 Years |
| Ph.D. (Urdu) | 3 Years |
| Ph.D. (West European Studies) | 3 Years |
| P.G. Diploma in Early Childhood Education | 1 Years |
| Post Graduate Diploma in French | 2 Years |
| Post Graduate Diploma in German | 2 Years |
| Post Graduate Diploma in Human Ecology | 2 Years |
| Certificate Course in French | 1 Years |
| Certificate Course in German | 1 Years |
| Certificate course in Jain Darshan and Sanskriti | 1 Years |
| Certificate course in Jyotish Bhushan | 1 Years |
| Certificate course in Jyotish Pragya | 1 Years |
| Certificate course in Medical Astrology | 1 Years |
| Certificate Course in Modern Persian | |
| Certificate course in Spanish | 1 Years |
| Certificate Course in Urdu | |
| Ph.D. (Computer Science and Engineering) | 3 Years |
| B.Sc. | 3 Years |
| B.Sc. (Home Science) | 3 Years |
| M.Phil. (Physics) | 2 Years |
| M.Sc. (Biotechnology) | 2 Years |
| M.Sc. (Botany) | 2 Years |
| M.Sc. (Chemistry) | 2 Years |
| M.Sc. (Environmental Science) | 2 Years |
| M.Sc. (Food Science and Nutrition) | 2 Years |
| M.Sc. (Geography) | 2 Years |
| M.Sc. (Home Science - Extension Education) | 2 Years |
| M.Sc. (Human Development) | 2 Years |
| M.Sc. (Microbiology) | 2 Years |
| M.Sc. (Physics) | 2 Years |
| M.Sc. (Statistics) | 2 Years |
| M.Sc. (Zoology) | 2 Years |
| Ph.D. (Anthropology) | 3 Years |
| Ph.D. (Botany) | 3 Years |
| Ph.D. (Chemistry) | 3 Years |
| Ph.D. (Converging Technology) | 3 Years |
| Ph.D. (Ecology) | 3 Years |
| Ph.D. (Geology) | 3 Years |
| Ph.D. (Home Science) | 3 Years |
| Ph.D. (Mathematics) | 3 Years |
| Ph.D. (Physics) | 3 Years |
| Ph.D. (Zoology) | 3 Years |
| PG Diploma in Environment | 2 Years |
| B.B.A. | 3 Years |
| M.A. (Human Resource Management) | 2 Years |
| M.B.A. | 2 Years |
| M.B.A. (Executive) | 2 Years |
| M.B.A. (Finance and Control) | 2 Years |
| M.B.A. (Information Technology) | 2 Years |
| M.Phil. (Business Administration) | 2 Years |
| Ph.D. (Business Administration) | 3 Years |
| Ph.D. (Management Studies) | 3 Years |
| M.A. (Mass Communication & Journalism) | 2 Years |
| B.Com. | 3 Years |
| B.Com. (Hons.) | 3 Years |
| M.B.A. (International Business and E-Commerce) | 2 Years |
| M.Com. (Cost Control and Control Accounts) | 2 Years |
| M.Com. (Taxation) | 2 Years |
| Ph.D. (Statistics) | 2 Years |
| PGDBFM - Post Graduate Diploma in Banking and Financial Management | 1 Years |
| Post Graduate Diploma in Computer Accounting & Auditing | 2 Years |
| B.C.A. | 3 Years |
| M.C.A. | 3 Years |
| Post Graduate Diploma in Computer Applications (P.G.D.C.A.) | 1 Years |
| B.A. + L.L.B. | 5 Years |
| L.L.B. | 3 Years |
| L.L.M. | 2 Years |
| Ph.D. (Law) | 2 Years |
| Post Graduate Diploma Applied Criminology (PGDAC) | 1 Years |
| Post Graduate Diploma in Environmental Law (PGDEL) | 2 Years |
| Certificate Course in Stenography & Secretarial Practice | 1 Years |
| M.A. (Dramatics) | 2 Years |
| Ph.D. (Dramatics) | 3 Years |
| Post Graduate Diploma in Dramatics | 2 Years |
| M.A. (Yoga) | 2 Years |
| P.G. Diploma in Yoga Education (D.Y.Ed.) | 1 Years |
List of colleges affiliated with Rajasthan University

| S.N. | College Name |
| --- | --- |
| | Ajmer |
| 1 | Anuradha Mahila Shikshak Prashikshan Mahavidyalaya |
| 2 | Central Academy Teachers Training College |
| 3 | Government Engineering College Ajmer - GECA |
| 4 | H.B.U. Mahila Teacher Training College |
| 5 | Rajkiya Uchh Adhayan Shiksha Sansthan |
| 6 | St. Wilfred's P.G. College |
| | Alwar |
| 1 | Alwar Management Studies |
| 2 | Amer Maharaja College |
| 3 | Anand Teacher's Training College |
| 4 | Arya Kanya Vidhi Mahavidyalaya |
| 5 | Arya Mahila Teacher Training College |
| 6 | Baba Bhagwandas Teacher Training College |
| 7 | Babu Shobha Ram Government Arts College |
| 8 | Bansur Girls College |
| 9 | Bansur P.G. College |
| 10 | Bhartiya Teachers Training College |
| 11 | Birbal Memorial Teacher's Training College |
| 12 | C.R.C. Teacher Training College |
| 13 | Children's Academy B.Ed. College |
| 14 | Deep International College of Education (DICE) |
| 15 | Dev International College |
| 16 | Dholaplash B.Ed. College |
| 17 | Dr. Radha Krishan Teacher Training College |
| 18 | Durga Devi Teacher Training College (DDTC) |
| 19 | Gargi Teachers Training College |
| 20 | Gauri Devi Government College for Women |
| 21 | Govindam Teachers Training College |
| 22 | Govindam Teachers Training College |
| 23 | Harsh Teacher Training College |
| 24 | I.E.T. Biotechnology Institute (IBI) |
| 25 | Karam Vidhya Mandir Shikshan Sansthan |
| 26 | KCRI College of Science and Commerce |
| 27 | Lord Krishna College of Education |
| 28 | Monika Virmani Teacher's Training College |
| 29 | National T.T. College for Girls |
| 30 | Neelam Teacher Training College |
| 31 | Poddar Shikshan Sansthan Teacher Training College |
| 32 | R.G. Mishra B.Ed. College |
| 33 | Raj Rishi Autonomous College |
| 34 | Rajgarh College of Education |
| 35 | Ramanujan College of Education |
| 36 | Rao Umrao Singh Teacher Training College - RUSTTC |
| 37 | Sampat Teacher's Training College |
| 38 | Sanskar College of Education |
| 39 | Saraswati Teachers Training College |
| 40 | Seth Prahlad Institute of Education |
| 41 | Shri Jain Teacher Training College |
| 42 | Shri Matsya Teacher Education College |
| 43 | Shri Omkar Mal B.Ed. College |
| 44 | Swami Keshwanand Girls Teacher Training College |
| 45 | Thakur Durgpal Singh Memorial B.Ed. College |
| 46 | Vaidik Shikshak Prashikshan Mahavidyalaya |
| | Bharatpur |
| 1 | Arya Vidyapeeth Mahila Teacher Education College |
| 2 | Choudhary Jagan Singh Educational Institute |
| 3 | H.D. Teacher Training Institute |
| 4 | Khandelwal Law College |
| 5 | Khandelwal Teacher's Training College |
| 6 | Maharaja Agrasen Teacher's Training College (MATT) |
| 7 | Maruti Nandan Teachers Training College |
| 8 | Parshuram Teacher's Training College |
| 9 | Shree Agrasen Shikshak Prashikshan Mahila Mahavidyalaya |
| 10 | Shree Krishna Educational Institute |
| 11 | Shree Radhe Teachers Training College |
| 12 | Shri Bajrang Teachers Training College |
| 13 | Shri Bal Vikas Teacher Training College |
| | Bhilwara |
| 1 | Gandhi Shikshak Mahavidhyalaya |
| 2 | Shreeji P.T.C. College |
| 3 | Smt. Narayani Devi Verma Womens Teachers Training College |
| | Bikaner |
| 1 | Shree Jain P.G. College (SJPGC) |
| 2 | Shri Jain Post Graduate College |
| | Bundi |
| 1 | Azad B.Ed. College |
| 2 | Azad Shikshak Prakshishan Mahavidyalaya |
| 3 | Dr. Kesav Ram Bali Ram Hedgwar Teacher Training College |
| 4 | Sarvodaya Teacher Training College |
| | Chittorgarh |
| 1 | Acharya Shree Nanesh Samta Mahavidyalaya - ASNSM |
| 2 | Bahubali Shikshan Sansthan |
| 3 | R.N.T. B.Ed. College |
| 4 | Shradhalaya Mahila Teacher Training College |
| | Churu |
| 1 | Mohta Ayurved College |
| 2 | Shri Amichand Memorial Teacher Training College |
| | Dausa |
| 1 | Dausa Law College |
| 2 | Moolchand Meena Teacher's Training College |
| 3 | Om Shiv Mahila Teacher's Training College |
| 4 | Pandit Badri Prasad Teacher Training College |
| 5 | Prassasvi Teacher Training College |
| 6 | Saraswati College of Teacher's Training |
| 7 | Shree Ramswaroop Agarwal Teacher's Training College |
| 8 | Shri Agrasen Mahila Teacher's Training College |
| 9 | Smt. Mota Devi Teachers Training College |
| 10 | Uma Mahila Shikshak Prashikshan Mahavidyalay |
| 11 | Universal Teacher's Training College |
| 12 | Vikramaditya Mahila Shikshak Prashikshan Mahavidyalaya |
| | Dholpur |
| 1 | B.R. College of Education |
| 2 | Brajesh Mahila Shikshak Prashikshan Mahavidhyalaya |
| 3 | D.R.M. College |
| 4 | Prakash Shikshak Prashikshan Mahavidyalaya |
| 5 | Rishi Galav Teacher's Training College |
| 6 | S.N. College of Education |
| 7 | Shri Kanhiya Lal College of Teachers Education |
| 8 | V.K. Tyagi Teacher Training College |
| 9 | Vansh Higher Education Institute |
| 10 | Vardhman Teacher's Training College |
| | Ganganagar |
| 1 | Ch. M.R.M. Memorial College of Education |
| 2 | Dathimathi Teacher Training College |
| 3 | Dr. B.R. Ambedkar Government College |
| 4 | Sri Ganganagar Institute of Pharmaceutical Sciences |
| 5 | Sri Ganganagar Shikshak Prashikhan Snatkotar Mahavidyalya |
| | Hanumangarh |
| 1 | Arya College of Education |
| 2 | Choudhary Teacher's Training College |
| 3 | Gramotthan Vidyapeeth College of Education |
| 4 | Indira Gandhi Memorial B.Ed. College |
| 5 | Sanskar International B.Ed. College |
| 6 | Sardar Patel Shikshak Prashikshan Mahavidyalaya |
| 7 | Shri Guru Jambheshwar Adarsh B.Ed. College |
| 8 | Shri Guru Nanak Khalsa Teacher Training College |
| 9 | Times Mahila Shiksha Mahavidyalaya |
| | Jaipur |
| 1 | Acharya Chanakya Shiksha Pratisthan |
| 2 | Agrawal Post Graduate College |
| 3 | Akashdeep Teacher's Training Girls College |
| 4 | Akashdeep Teachers Training Girls College |
| 5 | Alankar Mahila B.Ed. College |
| 6 | Alankar Mahila P.G. Mahavidyalaya |
| 7 | Anand Shikshak Prashikshan Mahavidyalay |
| 8 | Apex Institute of Engineering and Technology (AIET) |
| 9 | Apex Institute of Pharmaceutical Science |
| 10 | ARCH Academy of Design |
| 11 | Arya Mahila Teachers' Training College |
| 12 | Astha College of Education |
| 13 | B.D. Memorial Kalyan Sansthan Teachers Training College |
| 14 | Baba Narayan Das Teacher Training College |
| 15 | Bagru Shikshak Prashikhan Mahavidyalaya (VSPM) |
| 16 | Bharat Law College |
| 17 | Biff and Bright College of Technical Education |
| 18 | Biff and Bright Teacher's Training College |
| 19 | Biyani College of Science and Management (Co-Ed) |
| 20 | Biyani Girls B.Ed. College |
| 21 | Bright Future Teacher's Training College |
| 22 | Brightmoon Teacher's Training College |
| 23 | Brightways B.Ed. College |
| 24 | Choudhary Teacher Training College |
| 25 | D.E.V. B.Ed Girls College |
| 26 | Deep Shikha Law College |
| 27 | Dr. B.Lal Institute of Biotechnology |
| 28 | Dr. Madan Pratap Khuteta Rajasthan Homoeopathic Medical College |
| 29 | Eashwaramma Shikshak Prakshikshan Mahila Mahavidyalaya |
| 30 | Gaurav College of Education |
| 31 | Geeta Bajaj Women Teacher Training Institute |
| 32 | Gendi Devi Shikshan Sansthan |
| 33 | Hans College of Education |
| 34 | Hans Teacher Training College |
| 35 | I.C.G. Institute of Educational Research and Development (IIERD) |
| 36 | Institute of Certified Management Accountants of India (ICMAI) |
| 37 | Institute of Integrative Bioinformatics |
| 38 | J.D. Post Graduate College |
| 39 | Jaipur Law College |
| 40 | K.M.D. Memorial College of Education |
| 41 | Kanoria P.G. Mahila Mahavidyalaya |
| 42 | Khoj Teacher Training College |
| 43 | Lal Bahadur Shastri Mahila T.T. College |
| 44 | Lal Bahadur Shastri P.G. College |
| 45 | Lokesh Teacher Training College |
| 46 | M.K.B. Mahila B.Ed. Mahavidyalaya |
| 47 | M.K.M. Institute of Management |
| 48 | Maharaja Surajmal Teachers Training College |
| 49 | Maharishi Arvind School of Management Studies |
| 50 | Maharishi Sandipani Teachers Training College |
| 51 | Mahatma Gandhi Institute of Applied Sciences (MGIAS) |
| 52 | Mahatma Jyoti Rao Phoole Post Graduate Mahila Mahavidyalaya |
| 53 | Mahatma Jyoti Rao Phoole Women Law College |
| 54 | Mahatma Jyotiba Phule Shikshak Prashikshan Mahavidyalaya |
| 55 | Maheshwari College of Commerce and Arts (MCCA) |
| 56 | Malviya College for Girls (MCG) |
| 57 | Meera Girls College |
| 58 | Meera Keshav Mahila Teacher Training College |
| 59 | Mehaveer Law College |
| 60 | Mehta Teacher Training College |
| 61 | Modern Education Society Woman Teacher's Training College |
| 62 | Nav Bharti Teacher Training College |
| 63 | Navrang Shikshak Prashikshan Mahavidyalaya |
| 64 | Poddar International College |
| 65 | Poornima School of Business Management |
| 66 | Raghkul B.Ed. College |
| 67 | Rajasthan Shikshak Prashishan Vidyapeeth |
| 68 | Rajdhani Law College |
| 69 | Rajshree Mahila Teacher Training College |
| 70 | Rakha Shikshak Prashikshan Mahavidyalaya B.Ed. College |
| 71 | Ram Krishnan College of Education |
| 72 | Rama Krishna Women Teacher's Training College |
| 73 | Rawat B.Ed and BSTC College |
| 74 | Rawat P.G. Girls College |
| 75 | Regional College for Education Research and Technology |
| 76 | Rose Teacher's Training College |
| 77 | Ryan College of Education and Technology Center |
| 78 | S.S. Jain Subodh Girls College |
| 79 | S.S. Jain Subodh Law College |
| 80 | S.S. Jain Subodh Mahila Shikshak Prashikshan Mahavidyalaya |
| 81 | S.S. Jain Subodh P.G. Mahila Mahavidyalaya |
| 82 | Sahid Baghat Singh Mahila Teacher Training College |
| 83 | Saint Soldier College for Girls |
| 84 | Sand Dunes B.Ed. College |
| 85 | Sanjay Gandhi College of Law |
| 86 | Sanjay Teacher's Training College |
| 87 | Sant Jayacharya Mahila Mahavidyalaya |
| 88 | Sant Jogendra Teacher Training College |
| 89 | Sant Kabeer Teacher Training College |
| 90 | Sarbati Devi Teacher Training College |
| 91 | Shaheed Bhagat Singh Law College (SBSLC) |
| 92 | Shankara Institute of Education |
| 93 | Shankara Mahavidhyalaya |
| 94 | Shree Karni College (SKC) |
| 95 | Shree Khandelwal Vaish P.G. Mahavidhyalaya |
| 96 | Shree Seva Sikshak Teacher Training College |
| 97 | Shri B.L. Memorial Teacher's Training College |
| 98 | Shri Bhawani Niketan Boys P.G. College |
| 99 | Shri Bhawani Niketan Law College |
| 100 | Shri Bhawani Niketan Mahila P.G. Mahavidyalaya |
| 101 | Shri Bhawani Niketan Teacher's Traning College |
| 102 | Shri Bhawani Niketan Vidhi Mahavidyalaya |
| 103 | Shri Krishna Teacher Training College |
| 104 | Shri Mahaveer Shikshak Prashikshan Mahavidyalaya |
| 105 | Shri Narain Singh Teacher's Training College |
| 106 | Shri Shirdi Sai Baba Mahila B.Ed. College |
| 107 | Shri Veer Balika Mahavidyalaya |
| 108 | Siddharth College of Education |
| 109 | Siddharth College of Education |
| 110 | Siddharth College of Pharmacy |
| 111 | Siddharth Shiksha Sansthan |
| 112 | Siddhi Vinayak Teachers Training College |
| 113 | Sneh Teacher's Training College |
| 114 | Sri Balaji P.G. Mahavidyalaya |
| 115 | Sri Balaji Teacher's Training College - SBTTC |
| 116 | Sri Sathya Sai P.G. College |
| 117 | St. Wilfred's College for Girls |
| 118 | St. Wilfred's College of Law |
| 119 | St. Wilfred's College of Technology |
| 120 | St. Wilfred's P.G. College |
| 121 | St. Wilfred's Teacher's Training College |
| 122 | St. Wilfred's P.G. College |
| 123 | St. Xavier Teacher's Training College - SXTTC |
| 124 | St. Xaviers College |
| 125 | Stani Memorial P.G. College - SMPGC |
| 126 | Super King Teacher's Training College |
| 127 | Supreme Bal Bharti Shikshan Prashikshan Mahavidhyalaya |
| 128 | Swami Madhwanand Girls College |
| 129 | Tagore Biotech College (TBC) |
| 130 | Tagore P.G. Girls College - TPGGC |
| 131 | Tagore Public Law College |
| 132 | Taj Memorial Teachers Training College - TMTTC |
| 133 | Tirupati College of Technical Education |
| 134 | Triveni Shikshak Prashikshan Mahavidhyalay |
| 135 | Udai College of Commerce and Science |
| 136 | Ujas College of Education |
| 137 | University Maharani's College |
| 138 | Vaidik Balika P.G. College |
| 139 | Vasundhara Mahila Shikshan Prashikshan Mahavidyalaya |
| 140 | Vidyasthali Institute of Technology Science and Management (VITSM) |
| 141 | Vidyasthali Law College |
| 142 | Vidyasthali Mahila Teacher Training College |
| | Jaisalmer |
| 1 | Pokharan Teachers Training College |
| | Jhalawar |
| 1 | Swami Vivekanand B.Ed College |
| | Jodhpur |
| 1 | Adarsh Mahila Teacher's Tranning College |
| 2 | G.S. Jangid Teacher's Training College for Women |
| 3 | Jodhpur Institute of Management (JIM) |
| 4 | Pipar Teachers Training College |
| 5 | Rajmata Vijayaraje Scindia Shikshak Prashikshan |
| | Juhnjhunu |
| 1 | Amman Teachers Training College |
| 2 | Baba Ganganath Teacher Training College |
| 3 | Baba Umad Singh Institute of Education |
| 4 | Career Teachers Training College |
| 5 | Chirawa College |
| 6 | Gangadhar Teacher Training College (GTTC) |
| 7 | J.M. B.Ed. College |
| 8 | Kanoria B.Ed. College |
| 9 | Kanoria College |
| 10 | Kanoria Girls B.Ed. College |
| 11 | Maharishi Dayanand Balika Vigyan Mahavidyalaya (MDBV) |
| 12 | Mrs. Helena Kaushik Women's College |
| 13 | Naresh Girls Post Graduate College |
| 14 | Neelkanth Teachers Training College |
| 15 | Ramadevi Mahila Teacher Training College - RDMTTC |
| 16 | S.N. Girls B.Ed. College |
| 17 | Set Motilal Teacher's Education College |
| 18 | Seth Motilal Law College |
| 19 | Seth Motilal P.G. College |
| 20 | Shadi Lal Kataria Memorial Women Teachers Training College |
| 21 | Shekhawati College of Pharmacy |
| 22 | Shekhawati Engineering College |
| 23 | Shekhawati Girls College |
| 24 | Shekhawati Teacher's Training College |
| 25 | Shri Ganesh College of Education |
| 26 | Smt. Manbhari Devi P.G. College |
| 27 | Udaipurwati College of Education - UCE |
| 28 | Yaduvanshi College of Education |
| | Karauli |
| 1 | Shri Agrasen Mahila Teacher's Training College |
| | Kota |
| 1 | Aklank College of Education |
| 2 | Children Teacher Training College |
| 3 | Government College, Kota |
| 4 | Maa Bharti Teacher's Training College |
| | Mumbai |
| 1 | St. Wilfred's College of Arts, Commerce and Science |
| | Nagaur |
| 1 | Shri Ganesh Chandra Teacher's Training College |
| | Pali |
| 1 | Bhartiya Vidya Mandir Mahila Teacher Training College |
| | Pilani |
| 1 | Rakesh Academy B.Ed. College |
| 2 | Rakesh Academy P.G. College |
| 3 | Rajsamand |
| 4 | Bhupal Nobles Girl's College |
| | Sikar |
| 1 | Arjun Ram Teachers Training College |
| 2 | Bagaria B.Ed. College |
| 3 | Bhartiya Balika Teacher Training Institute |
| 4 | Excellence Girl's Education College |
| 5 | Hindustan Institute of Architectural and Civil Engineering - HIACE |
| 6 | Mohini Devi Goenka Mahila Mahavidhyalaya |
| 7 | Mohinidevi Girls B.Ed. College |
| 8 | Naveen Bharti B.Ed College |
| 9 | Prince Academy of Higher Education - Girls College |
| 10 | Prince B.Ed College |
| 11 | S.N.K.P. Government P.G. College |
| 12 | S.V.P. B.Ed. College |
| 13 | Salasar Balaji B.Ed. College |
| 14 | Saraswati Shiksha Niketan Sansthan |
| 15 | Shaheed Bhagat Singh Law College |
| 16 | Shekhawati College |
| 17 | Shekhawati Teachers Training Institute |
| 18 | Shree Kesa Balaji Teacher Training College |
| 19 | Shree Ram Mahila Teacher Training College |
| 20 | Shree Ram Teacher Training Institute |
| 21 | Shri Kalyan Government P.G. College |
| 22 | Shri Raghunath Shikshak Prashikshan Mahavidyalaya |
| 23 | Shri Shastri Teacher Training College |
| 24 | Shri Taijal Teacher Training Institute |
| 25 | Smt. Parmeshwari Devi Dhanraj Khaitan Mahila B.Ed. College - SPDD |
| 26 | Tagore Shikshak Prashikshan Sansthan B.Ed. College |
| 27 | Trilok Singh Teacher Training College |
| 28 | Varda College of Education |
| 29 | Vidya Bharti B.Ed. College |
| | Sirohi |
| 1 | USB College for Teacher Training |
| | Tonk |
| 1 | Dr. Ambedkar Teacher's Training College |
| 2 | Eminent Teacher Training Girls College College |
| 3 | Government Post Graduate College |
| 4 | Shri Kalyan Woman Teacher Training College - SKWTT |
| | Udaipur |
| 1 | Aadinath Teacher's Training College |
| 2 | Aravali Teacher Training College |
| 3 | Bhopal Nobles P.G. College of Physical Education |
| 4 | Bhupal Nobles Girl's College |
| 5 | College of Management Studies |
| 6 | Hadi Rani Teacher's Training College |