Rajiv Gandhi University of Knowledge Technology Exam Result 2023
Onlineresultportal.com | Updated: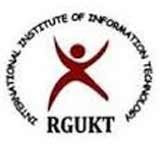 The Rajiv Gandhi University of Knowledge Technology is a Public University set up in Nuzvid in the Indian State of Telangana in 2008. This University was set up to provide a better opportunity to the Telangana region. Moreover, this premium University is recognized by the All India Council for Technical Education, University Grants Commission and the Government of India. Over 600 students and more than 300 faculty members comprises the population of the University campus. The university also comes under autonomous Institutions which provide the best education in teaching and research sector in Information Technology and Engineering. Apart from academic activities, this University also encourages the students to take part in extracurricular activities like arts, vocal music, Kuchipudi dance, mridangam and yoga.
This University of Excellence offers undergraduate, postgraduate and research programmes in various disciplines of Engineering like Chemical, Civil, Computer Science & Engineering, Electronics & Communication, Mechanical and Metallurgical& Materials. Moreover it also provides Science courses in fields of Physics, Chemistry, Biology and Mathematics. In addition to that, Humanities courses like English, Fine Arts, Management and Telugu are offered. Moreover, this University has also started to offer 6-year integrated programmes in B.Tech courses. Apart from quality education, incredible infrastructure and facilities like library, computer center, health centre, placement cell, sports, etc are provided to the students for their better causes.
Students and scholars who are interested for admission to this University can check the University's official website- www.rguktn.ac.in for details like admission criteria, courses, fees structures, admit card and admission forms. Moreover, www.onlineresultportal.com is also involved in helping the students get information about all Indian Universities state wise.
Details of Rajiv Gandhi University of Knowledge Technology
Name
RGUKT (Rajiv Gandhi University of Knowledge Technology)
Affiliations
UGC
Contact No
08752 243344
Website
www.rgukt.ac.in
Founded
March 2008
Email
director@rgukt.ac.in, vc@rgukt.ac.in
Address
Mudhole Mandal, Adilabad District Basar, Telangana 504107
State
Telangana
Country
India
List of courses offered by Rajiv Gandhi University of Knowledge Technology

Degree
Duration
Engineering Courses
B.Tech. (Chemical Engineering)
4 Years
B.Tech. (Civil Engineering)
4 Years
B.Tech. (Computer Science and Engineering)
4 Years
B.Tech. (Electronics & Communication Engineering)
4 Years
B.Tech. (Materials Science and Metallurgical Engineering)
4 Years
B.Tech. (Mechanical Engineering)
4 Years
M.Tech. (Chemical Technology)
2 Years
M.Tech. (Civil Engineering)
2 Years
M.Tech. (Electrical and Electronics Engineering)
2 Years
M.Tech. (Mechanical Engineering)
2 Years
M.Tech. (Metallurgical & Materials Engineering)
2 Years
Science Courses
M.Tech. (Computer Science)
2 Years
Ph.D.
2 Years
List of colleges affiliated with Rajiv Gandhi University of Knowledge Technology