Rashtriya Raksha University Exam Result 2023
Onlineresultportal.com | Updated: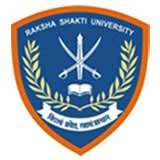 The Government of Gujarat has established the Rashtriya Raksha University (formerly Raksha Shakti University) which is a Police Science University situated at Ahmedabad. This University is formed to train the young people of the State to become proficient security and police personnel. This University is unique and first of its kind in India for carrying out diploma, degree and certificate courses in the field of Police Science and Internal Security. The main objective behind establishment of this University is to train and gather human resources to deal with the offences and issues related to terrorism, economic offences, cyber crime, telecommunication offences and forensic sciences.
Young students after passing out their 12th standard or equivalent can pursue diploma courses in Police Science and Bachelors of Arts in Security Management in both Gujarati and English medium. Moreover, Master degree courses can also be pursued in fields of Criminology, Police Administration, Crime & Security Laws, Police Science, Prosecution, Industrial Security, Technology in Cyber Security and Applied Psychology. Doctorate courses can also be obtained in Law, Psychology, Internal Security & Management and Information Security & Cyber Security. This University also provides a three month certificate courses in Photography also. Raksha Shakti University is also well equipped with facilities of good library, computer lab, gymnasium and transport for students as well as good infrastructures and buildings.
Aspiring students who dreams of being a police or security professional can study in this University after passing the common admission test. Students can check Raksha Shakti University's official website – www.rsu.ac.in about admission procedures, courses and fees structures. In addition to that, www.onlineresultportal.com also provides information about various Universities and results of competitive examinations.
Rashtriya Raksha University Exam Result on rru.ac.in
The Rashtriya Raksha University (RRU) (the erstwhile Raksha Shakti University), located in Gandhinagar city of the Indian state of Gujarat, makes accessible the examination results of its affiliated programs on its official portal, https://rru.ac.in/. Students who have appeared for the RRU course exams and are awaiting their results have to browse its official website to check their respective results.
After the RRU examiners declare the exam results, you should go to the home page of its official web portal and locate the "Student Area" tab. The subsequent step is to tap the "Examination" and "Exam Result" tabs from its drop-down menu. Next, you will be directed to the login page; here, you are required to enter your login credentials. Essentially, you must remember to take a print copy of your RRU exam result for record purposes. At the RRU, aspiring candidates can apply for a host of UG, PG, PG Diploma, Integrated, and Advanced Professional Diploma programs.
Details of Rashtriya Raksha University
Name
Rashtriya Raksha University
Affiliations
UGC
Contact No
079-68126800
Website
www.rsu.ac.in
Email
registrar@rru.ac.in, regioffice@rru.ac.in
Founded
2010
Address
Lavad-Dahegam, Gandhinagar – 382305
City
Ahmedabad
State
Gujarat
Country
India
List of courses offered by Rashtriya Raksha University

| Degree | Duration |
| --- | --- |
| B.A. (Security Management) | 3 Years |
| M.A. (Applied Psychology) | 2 Years |
| M.A. (Criminology) | 2 Years |
| M.A. (Police Administration) | 2 Years |
| M.Phil. (Criminology) | 2 Years |
| M.Phil. (Police Administration) | 2 Years |
| Ph.D. (Internal Security and Management) | 3 Years |
| Ph.D. (Psychology) | 3 Years |
| B.Tech. (Computer Science and Engineering) | 4 Years |
| M.Tech. (Cyber Security) | 2 Years |
| Diploma in Police Science | 9 Months |
| Post Graduate Diploma in Police Science | 1 Years |
| Post Graduate Diploma in Industrial Security (PGDIS) | 1 Years |
| Certificate Course in Photography | 1 Months |
| Ph.D. (Information Security and Cyber Security) | 3 Years |
| L.L.M. (Criminal and Security Laws) | 2 Years |
| M.Sc. (Criminology) | 2 Years |
| Ph.D. (Criminology) | 3 Years |
| Ph.D. (Law) | 2 Years |
| Post Graduate Diploma in Prosecution (PGDIP) | 1 Years |
List of colleges affiliated with Rashtriya Raksha University

S.No.
College Name
0 College