Rani Channamma University Exam Result 2022
Onlineresultportal.com | Updated: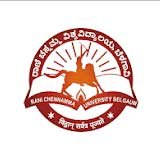 The Karnataka University PG center was established in Belagavi in the year 1982 to impart higher education to the students of north Karnataka region. Later on, in 1995 the PG center was shifted to the present day campus and was declared as Rani Channamma University on July 2010 with the jurisdiction of Belagavi, Bijapur and Bagalkot districts catering the needs of higher education to the aspirants of the region.
Spreading across the campus of 172 acres of land at present, the university is offering 9 PG courses in the streams of Arts, Science, Education, Social Science, Commerce and Management. It also offers M.Phill and Ph.D. programmes to the students. It offers 16 degree/PG diploma courses in 63 affiliated colleges and institutes while undergraduate degrees through 333 affiliated colleges with the intake capacity of 42000 students. The university is well equipped with all the modern day infrastructure facilities like a well-maintained library, health centre, post office, broad band internet along with modern computer labs. For most of the PG programs, university conduct semester wise examination. For more details, students can visit the official website http://rcub.ac.in from where they can collect all the updated information.
Students can also visit which is an education portal www.onlineresultportal.com to get comprehensive information regarding various courses, notification dates, online downloading of the application form, results, application forms etc.
Channamma University Belagavi Admission

Details of Rani Channamma University
Name
RCUB (Rani Channamma University Belagavi)
Affiliations
UGC
Contact No
0831 256 5234
Website
www.rcub.ac.in
Founded
1982
Email
rcuregistrar@gmail.com
Address
Vidya Sangama, P B R H - 4, Belagavi, Karnataka 591156
State
Karnataka
Country
India
List of courses offered by Rani Channamma University

Degree
Duration
Arts Courses
B.A.
3 Years
B.P.Ed.
3 Years
B.S.W.
3 Years
M.A. (Economics)
2 Years
M.A. (English)
2 Years
M.A. (Hindi)
2 Years
M.A. (History)
2 Years
M.A. (Kannada)
2 Years
M.A. (Marathi)
2 Years
M.A. (Political Science)
2 Years
M.A. (Sociology)
2 Years
M.Ed.
2 Years
M.P.Ed.
2 Years
M.Phil.
2 Years
M.S.W.
2 Years
Science Courses
B.Sc.
3 Years
B.Sc. (Computer Science)
3 Years
M.Sc. (Chemistry)
2 Years
M.Sc. (Computer Science)
2 Years
M.Sc. (Criminology & Criminal Justice)
2 Years
M.Sc. (Geography)
2 Years
M.Sc. (Mathematics)
2 Years
M.Sc. (Physics)
2 Years
Ph.D.
2 Years
Management Courses
B.B.A.
3 Years
M.B.A.
2 Years
Commerce Courses
B.Com.
3 Years
M.Com.
2 Years
Information Technology Courses
B.C.A.
3 Years
M.C.A.
3 Years
Post Graduate Diploma in Computer Applications (P.G.D.C.A.)
1 Years
Law Courses
M.A. (Criminology & Criminal Justice)
2 Years
Yoga and Naturopathy Courses
Certificate Course in Yoga
1 Years
List of colleges affiliated with Rani Channamma University

City
College Name
Bagalkot
1
BVV Sangha's Basaveshwar Commerce College
2
BVV Sangha's Basaveshwar Science College
3
BVV Sangha's Institute of Management Studies
4
JSSSTC Arts and Commerce College
5
S.R. Kanthi College of Education
Bangalore
1
Chauson College of Education
2
Jain College of Information Technology and Management
Belagavi
1
KLE Society's Lingaraj College
Belgaum
1
Anjuman Arts and Commerce College
2
Bharatesh Education Trust's Global Business School
3
Jain College
4
JSS Arts, Science and Commerce College
5
Sanmati Shikshan Sahakari Samiti's College of Bussiness Administration
6
Shaikh College of Education
7
Trident Institute of Management Sciences (TIMS)
Bijapur
1
Anjuman Arts, Science and Commerce College
2
CM Managuli Arts and Science College
3
SB Arts and KCP Science College
4
Shree Sangameshwar Arts and Commerce College
Jabalpur
1
Mata Gujri Mahila Mahavidyalaya