Sambalpur University Exam Result 2023 Declared: suniv.ac.in 1st, 2nd, 3rd Year
Onlineresultportal.com | Updated: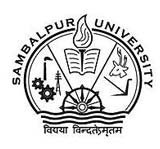 The establishment of Sambalpur University is the long cherished dream of the people of Western Orissa for higher education in the region. The University started its academic session on 1 January 1967 in Sambalpur District but now the present campus is located at Burla. The University covers territorial jurisdiction of 10 districts of Orissa: Sambalpur, Sundargarh, Jharsuguda, Deogarh, Bargarh, Bolangir, Subarnapur, Nawapara, Kalahandi, Boudh and Athamallik Sub-Division of Angul District. The University is recognized by the University Grants Commission (UGC) and Directorate of Distance Education Council (DEC). It is also accredited "A" Grade by the National Assessment and Accreditation Council (NAAC).The University offers undergraduate, postgraduate and doctorate courses. Moreover, admission to some courses likes PG Diploma, MA, M Sc., M Tech, M.Phil, M.C.A, M.B.A and PhD courses are provided on the basis an entrance examination conducted by the University.
Sambalpur University has academic departments consisting of Anthropology, Chemistry, Computer Science & Application, Earth Science, English, Economics, Environmental Science, History, Home Science, Law, Library & Information Science, Mathematics, Business Administration, Bioinformatics, Biotechnology and many such dynamic subjects of interests. Though this varsity is a well-known educational hub of Orissa, but the campus of Sambalpur University is filled with natural beauty on the foothills of the famous Hirakud Dam. Apart from this the University has also the modern facilities like hostels, common room, canteen, banks, post office, well-organized library, auditorium, etc.
More information about Sambalpur University can be obtained from www.suniv.ac.in regarding admission, courses, fees, notifications and other details. Moreover, www.onlineresultportal.com is also among good educational websites to inform students about various Universities, colleges, courses, admit cards, results, examinations, etc.
Sambalpur University Exam Result 2023 at suniv.ac.in
Sambalpur University (SU) makes available the provisional exam results of its academic programs on its official portal, https://www.suniv.ac.in/#. Students who are awaiting their SU exam results are advised to access the same through the official website.
When the SU examiners declare the exam results, students must first go to the home page of the official web portal. The next step includes locating the "Notice Board" section and tapping the relevant SU exam result link. Subsequently, the system will exhibit the SU exam result on the screen. Candidates are required to keep a print copy of their SU exam result for their records. Also, they have to collect their original mark sheet from their respective college on the given dates.
The SU examiners accept applications from students who want to apply for revaluation of their exam papers before the stipulated timeline. In addition, upon noticing any errors in your SU exam mark sheet, you must contact the exam authorities for the corrections.
Latest Updates:
Latest Announcement: Click Here
Date
SU M.Sc Botany 4th Sem Exam Result April 2023
07-09-2023
Sambalpur University M.A English 2nd Semester Exam Result
07-09-2023
B.Ed. Second Year Examination Result 2023
28-07-2023
1st Professional Supply MBBS Exam May 2023 Results
11-07-2023
BCA 6th Semester Examination Result April 2023
19-06-2023
Bachelor of Law Examination 6th Semester Result May 2023
19-06-2023
Sambalpur University Result_Statistics_2023
17-06-2023
Sambalpur University Result_Meritlist_2023
17-06-2023
+3 Sixth Semester (Arts, Science, Commerce) Examination Result April 2023
16-06-2023
+3 Third Semester (Arts, Science, Commerce) Examination Result December 2022
16-06-2023
2nd Professional MBBS Supplementary Examination December 2022
09-06-2023
3rd Professional Part-I MBBS Supplementary Examination January 2023
09-06-2023
+3 First Semester (Arts, Science, Commerce) Examination Result December 2022
09-06-2023
BBA 6th Semester Examination Result June 2023
09-06-2023
SU BCA 5th Semester Exam Result Dec 2022
23-05-2023
+3 Sixth Semester (Arts, Science, Commerce) Examination Result, 2022 (after publication of 5th Semester Examination, December, 2022)
25-04-2023
+3 Fifth Semester (Arts, Science, Commerce) Examination Result– December, 2022
25-04-2023
1st Professional MBBS Examination, February, 2023
06-04-2023
3rd Professional Part-II MBBS Examination December 2022
22-03-2023
3rd Professional Part-I MBBS Examination October 2022
08-03-2023
+3 SIXTHSEMESTER (Arts, Science, Commerce) Examination Result 2022
04-03-2023
+3 SECONDSEMESTER (Arts, Science, Commerce) Examination Result April 2022
04-03-2023
2nd Professional MBBS Examination, September 2022
28-02-2023
BHMS IV Exam Result July 2022
24-02-2023
Details of Sambalpur University
Full Name
Sambalpur University
Affiliations
UGC
Contact No
0663 243 0776
Website
www.suniv.ac.in
Founded
4 January 1967
Email
vc@suniv.ac.in
Address
Jyoti Vihar, Burla, Sambalpur, Odisha 768019
State
Odisha
Country
India
List of courses offered by Sambalpur University

Degree
Duration
Arts Courses
B.A.
3 Years
B.Ed.
1 Years
B.P.Ed.
3 Years
Bachelor of Library and Information Science (B.Lib.I.Sc.)
1 Years
M.Phil.
2 Years
M.Phil. (Oriya/Odia)
1 Years
Science Courses
B.Sc.
3 Years
Management Courses
B.B.A.
3 Years
Mass Communications Courses
Bachelor of Journalism and Mass Communication (B.J.M.C.)
3 Years
Commerce Courses
B.Com.
3 Years
Information Technology Courses
B.C.A.
3 Years
Law Courses
B.B.A. + L.L.B. (Hons.)
5 Years
L.L.B.
3 Years
List of colleges affiliated with Sambalpur University

| S.No. | College Name |
| --- | --- |
| 1 | Birmaharajpur College |
| 2 | Boudh Panchayat College |
| 3 | Dalmia College Sundargarh |
| 4 | DAV Autonomous College - Titilagarh |
| 5 | Dr. PM Instititute of Advanced Studies in Education |
| 6 | Gangadhar Meher College (Autonomous) |
| 7 | Government Autonomous College |
| 8 | Government College (Autonomous) - Bhawanipatna |
| 9 | Ispat Autonomous College |
| 10 | Kalahandi Training College |
| 11 | Khariar College |
| 12 | Kuchinda College |
| 13 | Municipal College |
| 14 | Neelashaila Mahavidyalaya |
| 15 | Orissa Medical College of Homoeopathy and Research |
| 16 | Panchayat College |
| 17 | Paramananda College |
| 18 | Rajendra College - Autonomous |
| 19 | Rourkela College of Educational Training Sundargarh |
| 20 | Rourkela College Sundargarh |
| 21 | Sambalpur Nursing College |
| 22 | Sonepur College |
| 23 | Utkalmani Homoeopathic Medical College and Hospital |
| 24 | Veer Surendra Sai Institute of Medical Sciences and Research - VSS Medical College |
| 25 | Vikash School of Business Management - VSBM |