Sanchi University of Buddhist-Indic Studies Exam Result 2022
Onlineresultportal.com | Updated: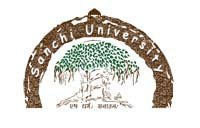 Sanchi University of Buddhist- Indic studies are a Public University located at the town of Sanchi in the Indian State of Madhya Pradesh. The University was established in 2012 to promote Buddhist and Indic studies in the world and is recognized by the University Grants Commission (UGC). This seat of higher learning in areas of Buddhist studies is founded together by the Government of Madhya Pradesh and then Sri Lankan President Mahinda Rajapaksa, Bhutan's Prime Minister Jigmi Yozyer Thinley and Mahabodhi Society of Sri Lanka President Bangala Upatissa Nayaka Thero. The reason for the creation of this University is to promote peace and harmony and develop tourism and cultural trade in Madhya Pradesh. The University is located very near to the World Heritage Site- Sanchi which is famous all over the world for its Stupas and ancient relics of Lord Buddha. The University campus spreads over 100 acres of land which is filled with facilities including Library, Hostel, Health Centre, Sports, Guest House, Student Activity Centre, Conference room, Convocation hall, Yoga/ meditation area, Gardens/forests, Canteens, Staff Quarters, etc.
Sanchi University of Buddhist- Indic Studies offers a wide range of quality postgraduate, diploma, certificate, M.Phil and Ph.D courses under the faculty of Buddhist faculties, Indic faculties and Language, Literature & Art. Some of the popular courses taught here are Indian Philosophy, Buddhist Studies, Vedic Studies, Sanskrit, Yoga & Holistic Health, Hindi, English, Chinese and Indian Painting. Here admissions to these courses are decided as per the performance by the eligible students in the Common Admission Test conducted by the University.
Interested students can check for more information about admission, courses, fees structures, online application form, notification, prospectus, important dates and updates at its official website- www.sanchiuniv.org.in . For more information about Indian Universities, courses, examinations, admit cards and results students can visit certified education portals like www.onlineresultportal.com.

Details of Sanchi University of Buddhist-Indic Studies
Name
SUBIS
Affiliations
UGC
Contact No
0755 277 3256
Website
https://www.sanchiuniv.edu.in
Founded
2013
Email
info@subis.edu.in
Address
Vidisha-Raisen Road, NH-86, Barla, Madhya Pradesh 464551
State
Madhya Pradesh
Country
India
List of courses offered by Sanchi University of Buddhist-Indic Studies

Degree
Duration
Arts Courses
M.A. (Buddhist Studies)
2 Years
M.A. (Chinese)
2 Years
M.A. (English)
2 Years
M.A. (Hindi)
2 Years
M.A. (Indian Philosophy)
2 Years
M.A. (Sanskrit)
2 Years
M.A. (Vedic Studies)
2 Years
M.F.A. ((Indian Painting)
2 Years
M.Phil.
2 Years
M.Phil. (Buddhist Studies)
2 Years
M.Phil. (English)
2 Years
M.Phil. (Hindi)
2 Years
M.Phil. (Indian Painting)
2 Years
M.Phil. (Indian Philosophy)
18 Months
M.Phil. (Sanskrit)
2 Years
Ph.D. (English)
3 Years
Ph.D. (Indian Painting)
3 Years
Ph.D. (Indian Philosophy)
3 Years
Ph.D. (Sanskrit)
3 Years
Diploma in Chinese
1 Years
Certificate Course in Chinese
2 Years
Certificate Course in Pali Language and Literature
6 Months
Certificate Course in Spoken Sanskrit
1 Years
Medical Courses
M.Phil. (Ayurveda)
18 Months
Ph.D. (Ayurveda)
3 Years
Science Courses
Ph.D.
2 Years
Yoga and Naturopathy Courses
M.A. (Yoga and Holistic Health)
2 Years
M.Phil. (Yoga)
18 Months
M.Sc. (Yoga and Holistic Health)
2 Years
Ph.D. (Yoga)
3 Years
List of colleges affiliated with Sanchi University of Buddhist-Indic Studies