Saurashtra University Exam Result 2022
Onlineresultportal.com | Updated: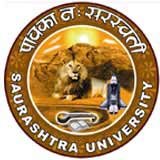 Saurashtra University is one of the top Universities in India and the campus is located at Rajkot City in Gujarat. About 300 Colleges are affiliated by Saurashtra University within its jurisdiction in areas of Amreli, Jamnagar, Junagadh, Porbandar, Rajkot and Surendranagar. This University was established by the Government of Gujarat and is recognized by the University Grants Commission. This University is also accredited by NAAC with "Grade A". The huge 360 acres campus of Saurashtra University is well equipped with well organized library, digital library, Wi-Fi connection, hi-tech campus, modern hostels, sports auditorium and other improved infrastructures like computer centre, guest house, etc.
Saurashtra University offers postgraduate, M.Phil and PhD courses in various disciplines which is taught at the departments of Journalism& Mass Communication, Bio-Sciences, Business Management, Chemistry, Commerce, Computer Science, Economics, Education, Electronics, Gujarati, Hindi, History, Human Right &International Humanitarian Laws, Law, Library & Information Science, Mathematics, Philosophy, Physics, Psychology, Sanskrit, Social Work, Sociology, Statistics, English &Comparative Literary Studies, Home Science, Physical Education and Pharmaceutical Sciences. Over more than thousand students take admission in each of these courses every year through common admission test conducted by the University
Aspiring students can check about admission procedures, courses, fees structures, notifications, etc from the University website- www.saurashtrauniversity.edu. Here they can also apply online, download the admission forms and admit cards within a few clicks. Students can also look online for the information about Saurashtra University at other educational websites. One of the website – www.onlineresultportal.com deals with the information about Saurashtra University as well as details about other Indian Universities along with results of various competitive examinations also.
Details of Saurashtra University
Name
Saurashtra University
Affiliations
UGC
Contact No
0281 257 8501
Website
www.saurashtrauniversity.edu
Email
info@saurashtrauniversity.com
Founded
May 23, 1967
Address
Saurashtra University Campus, Munjka
City
Rajkot
State
Gujarat
Country
India
List of courses offered by Saurashtra University

Degree
Duration
Arts Courses
Bachelor of Library and Information Science (B.Lib.I.Sc.)
1 Years
M.A. (Economics)
2 Years
M.A. (English)
2 Years
M.A. (Gujarati)
2 Years
M.A. (Hindi)
2 Years
M.A. (History)
2 Years
M.A. (Philosophy)
2 Years
M.A. (Psychology)
2 Years
M.A. (Sanskrit)
2 Years
M.A. (Social Work)
2 Years
M.A. (Sociology)
2 Years
M.Ed.
2 Years
M.Lib.Sc.
2 Years
M.P.Ed.
2 Years
M.Phil. (Economics)
2 Years
M.Phil. (English)
2 Years
M.Phil. (Hindi)
2 Years
M.Phil. (History)
2 Years
M.Phil. (Mathematics)
2 Years
M.Phil. (Philosophy)
2 Years
M.Phil. (Psychology)
2 Years
M.Phil. (Sanskrit)
2 Years
M.Phil. (Sociology)
2 Years
Ph.D. (Education)
3 Years
Ph.D. (English)
3 Years
Ph.D. (Gujarati)
3 Years
Ph.D. (Hindi)
3 Years
Ph.D. (History)
3 Years
Ph.D. (Philosophy)
3 Years
Ph.D. (Psychology)
3 Years
Ph.D. (Sanskrit)
3 Years
Ph.D. (Social Work)
2 Years
Ph.D. (Sociology)
3 Years
Post Graduate Diploma in Human Rights and Duties Education
2 Years
Engineering Courses
M.Sc. (Instrumentation Technology)
2 Years
Medical Courses
M.Pharm.
2 Years
M.Pharm. (Pharmaceutical Biotechnology)
2 Years
M.Pharm. (Pharmaceutics)
2 Years
M.Pharm. (Pharmacognosy)
2 Years
M.Pharm. (Pharmacology)
2 Years
M.Pharm. (Quality Assurance)
2 Years
Ph.D. (Pharmaceutics)
3 Years
Science Courses
B.Sc. + M.Sc. (Electronics, Computer and Instrumentation)
5 Years
M.Phil. (Physics)
2 Years
M.Sc. (Analytical Chemistry)
2 Years
M.Sc. (Biochemistry)
2 Years
M.Sc. (Biotechnology)
2 Years
M.Sc. (Botany)
2 Years
M.Sc. (Chemistry)
2 Years
M.Sc.(Computer Application & Information Technology)
2 Years
M.Sc. (Electronics)
2 Years
M.Sc. (Home Science)
2 Years
M.Sc. (Inorganic Chemistry)
2 Years
M.Sc. (Mathematics)
2 Years
M.Sc. (Microbiology)
2 Years
M.Sc. (Organic Pharmaceutical Chemistry)
2 Years
M.Sc. (Physical & Materials Chemistry)
2 Years
M.Sc. (Physics)
2 Years
M.Sc. (Psychology)
2 Years
M.Sc. (Statistics)
2 Years
M.Sc. (Zoology)
2 Years
Ph.D. (Chemistry)
3 Years
Ph.D. (Electronic Science)
3 Years
Ph.D. (Mathematics)
3 Years
Ph.D. (Physics)
3 Years
Post Graduate Diploma in Computer Hardware
1 Years
Management Courses
M.B.A.
2 Years
Ph.D. (Business Administration)
3 Years
Post Graduate Diploma in Business Administration
1 Years
Mass Communications Courses
MJMC (Journalism & Mas Communication)
2 Years
Ph.D. (Journalism and Mass Communication)
3 Years
Commerce Courses
M.Com.
2 Years
M.Phil. (Commerce)
1 Years
Ph.D. (Commerce)
3 Years
Agriculture Science and Technology Courses
Bachelor in Rural Studies (BRS)
3 Years
Masters in Rural Studies (MRS)
2 Years
Information Technology Courses
B.C.A.
3 Years
B.Sc. (Information Technology)
3 Years
M.C.A.
3 Years
Post Graduate Diploma in Computer Applications (P.G.D.C.A.)
1 Years
Law Courses
L.L.M.
2 Years
L.L.M. (Human Rights)
2 Years
Ph.D. (Law)
2 Years
List of colleges affiliated with Saurashtra University

| City | College Name |
| --- | --- |
| Amreli | |
| | Bapa Sita Ram Arts College |
| | K.K. Parekh Commerce College |
| | L.D. Dhanani Arts College |
| | Matushree Ambaben Harjibhai Bhuva Arts and Shree Harjibhai Rudabhai Bhuva Commerce College |
| | Matushree Monghiba Mahila Arts College |
| | S.D. Kotak Law College |
| | S.D. Kotak Law College |
| | Shree V.D. Kankia Arts and Shree M.R. Sanghavi Commerce College |
| | Smt. J.C. Dhanak Arts and Commerce College |
| Bhavnagar | |
| | Lok Bharati Lok Seva Mahavidyalaya |
| Dahod | |
| | B.R.S. College of Rural Studies |
| Jamnagar | |
| | AV College of Arts, Science and Commerce |
| | Bhavan's Shri Amrutlal Kalidas Doshi Mahila College |
| | Darbar Gopaldas Shikshan Mahavidhyalaya |
| | Government Dental College |
| | Government Dental College and Hospital - GDCH |
| | Institute of Language Teaching |
| | Joyananda College of Education |
| | Shree K.P. Shah Law College |
| | Shree M.P. Shah Municipal College of Commerce |
| | Shri M.D. Mehta Mahila B.Ed. College |
| | Shri V.M. Mehta Municipal Arts and Commerce College |
| | Vidyasagar Infotech College |
| Junagadh | |
| | Bahauddin Science College |
| | Dr. Subhash Mahila Arts, Commerce and Home Science College |
| | Dr. Subhash Mahila College of Education |
| | N.P. Arts and Commerce College |
| | N.R. Vekaria Institute of Business Management Studies |
| | N.R. Vekaria Institute of Pharmacy and Research Centre |
| | Navyug College of Education |
| | Shri Gram Vidya Mahavidyalaya |
| | Shri Patel Kelavani Mandal College of Technology |
| | Shri Shardagram College of Education |
| | Shri Ukabhai Dodiya B.Ed. College |
| | Smt. C.P. Choksi Arts and Shree P.L. Commerce College |
| | Smt. S.H. and C.R. Gardi Arts and Commerce College |
| | Somnath B.Ed. College |
| | U. K. Vachhani Mahila Arts and Homescience College |
| | Yadav B.Ed College |
| Karimnagar | |
| | Trinity College of Pharmacy |
| Porbandar | |
| | Dr. Virambhai Godhaniya B.Ed. College |
| | Dr. Virambhai Godhaniya College |
| | Dr. Virambhai Godhaniya College of Arts Commerce and Home Science |
| | Maharshi Dayanand Science College |
| | Ramba Graduate Teacher's College - RGT |
| | Shri V.J. Modha College of Information Technologies |
| Rajkot | |
| | A.M.P. Law College |
| | Atmiya Institute of Technology and Science |
| | B.R.S. and Matusri Vrajkunvarben Bachubhai Manavar B.Ed. College |
| | Christ College |
| | Christ Institute of Management |
| | Government Engineering College |
| | Indubhai Parekh School of Architecture - IPSA |
| | K.N.V. Institute of Business Management |
| | Knowledge Gurukul Institute of Business Management |
| | Late M.J. Kundliya Arts and Commerce Mahila College |
| | Lt. Meenaben Jyantilal Kundalia Education and Physical Education College |
| | Maharshi Sri Aurobindo B.Ed. College |
| | Ms. S.V. Patel Gardi B.Ed. College |
| | Municipal Arts and Commerce College |
| | Municipal Mahila Arts, Commece and Home Science College |
| | Muralidhar B.Ed. College |
| | Om Vindhyavasini College of Information Technology and Management |
| | Om Vindhyavasini Institute of Management |
| | Popatlal Dhanjibhai Malaviya College of Commerce |
| | R.K. College of Physiotherapy |
| | Rajkot Homeopathic Medical College |
| | S.J. Thakkar College of Education |
| | Sadguru Homesc and Commerce College |
| | Sarvodaya College of Computer Science |
| | Shipra College of Computer Science and Technology - SCCST |
| | Shree Arjunlal Hirani College of Journalism |
| | Shree Arjunlal Hirani College of Performing Arts |
| | Shree H.N. Shukla B.Ed. College |
| | Shree K.K. Dharaiya B.P.Ed College |
| | Shree R.P. Bhalodia College |
| | Shree Shyamji Krishna Verma B.Ed.College |
| | Shri Dharmendrasingji Arts College |
| | Shri H.L. Patel Arts and Commerce College |
| | Shri H.N. Doshi Arts and R.N. Doshi Commerce College |
| | Shri K.K. Sheth Physiotherapy College |
| | Shri M. and N.Virani Science College |
| | Shri Murlidhar B.Ed. College |
| | Shri Nachiketa Mahila Shikshan B.Ed. College |
| | Shri P.D. Malviya Graduate Teachers College |
| | Shri Sanskardham B.Ed. College |
| | Smt S.S. Ajmera Municipal Law College |
| | Smt. Gulab Jamnadas Sheth Commerce College |
| | Smt. J.A. Patel Mahila College |
| | Smt. J.J. Kundalia Commerce College |
| | Smt. K.S.N. Kansagara Mahila College |
| | Smt. M.T. Dhamsania College of Commerce and BBA |
| | Smt. R.D. Gardi B.Pharmacy College |
| | Smt. R.D. Gardi College of Teacher Education |
| | Sri Mirambica B.Ed. College |
| | T.N. Rao College |
| | U.N. Mehta Arts College |
| | Vivekanand Institute of Hotel and Tourism Management (VIHTM) |
| | Wellknown College of Computer Science |
| Sabarkantha | |
| | Mahila Arts and Commerce College |
| Surat | |
| | Shri K.O. Shah Municipal Arts and Commerce College |
| Surendranagar | |
| | CU Shah Medical College |
| | CU Shah Physiotherapy College |
| | Parangat B.Ed. College |
| | S.S.P. Jain Arts and Commerce College |
| | Sahu Shriyans Prasadji Jain Arts and Commerce College |
| | Shree A.V.J. Oza Institute of B.Ed. College |
| | Shree M.P. Shah Arts and Science College |
| | Shri C.U. Shah College of Commerce, Management and Computer Education |
| | Smt. M.M. Shah College of Education |
| | Smt. V.D. Gardi Law College |
| Vadodara | |
| | Gujarat Homoeopathic Medical College and Hospital |
| | Jawaharlal Nehru Homoeopathic Medical College - JNHMC |
| | Parul Institute of Computer Application |