Shree Somnath Sanskrit University Exam Result 2023 Declared
Onlineresultportal.com | Updated: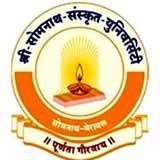 Sanskrit is one of the oldest, richest, scientific and phonetic languages in the world. Its literary heritage is the richest in the world and even the scientific subjects like Alchemy, Mathematics, Zoology, Metallurgy, Gemology and many more diverse subjects are available in Sanskrit language. Since Sanskrit has its origin in India, Indian States are having the quest for learning Sanskrit and promoting Vedic studies among the young generation. This idea of promotion of Sanskrit language is taken well by Gujarat – an Indian State and thus led to the formation of Shree Somnath Sanskrit University in 2005 at Junagadh by the Government of Gujarat. The University Grants Commission has approved and gave recognition to this University and has listed this seat of higher learning among the recognized Universities in India. Shree Somnath Sanskrit University with Sanskrit as its medium of instruction possess 7 faculties, 1 constituent college and also provides affiliation to over 35 colleges and institutions
This remarkable Sanskrit University provides various types of courses in Sahitya, Jyotiṣa, Vastuṡastra, Veda, Vyakaraṇa, Navya Vyakaraṇa, Ramanuja Vedanta, Swaminarayaṇa Vedanta, Sarva Darṡana, Navya Nyaya, Dharmaṡastra, Puraṇasastra, Paurohityam and Yoga right from certificate courses till doctorate levels. It also offers world class facilities to its students which consist of University library (Sarada Bhawana) which contains over 7000 volumes, computer lab, hostel facilities and many more well-equipped modern facilities.
Aspiring students can apply online at the University's official website – https://sssu.ac.in/ and can also download their admit cards. In addition to that, they can also get to know details about courses, fees structures and other important notifications.
Shree Somnath Sanskrit University Result 2023 Details
University Name
Shree Somnath Sanskrit University (SSSU)
Location of University
Veraval, Gujarat
University Type
Government
Affiliations
UGC
Academic Session
2023-24
Name of the Exam
UG and PG Exams
Exam Mode
Offline
Mode of Results
Online
Result Status
Available Now
Exam Date
2023
Result Type
Semester/ Annual
Recently Declared Result
BA, B.Sc, MA, Shastri Others Exam Results
Official Website
sssu.ac.in
Shree Somnath Sanskrit University Exam Result on sssu.ac.in
The Shree Somnath Sanskrit University (SSSU), based in Junagadh in the Indian state of Gujarat, makes available the exam results of its affiliated programs on its official website, https://sssu.ac.in/. Students who are awaiting the examination results after appearing for the SSSU course exams should browse its official portal to access their results.
Once the SSSU authorities declare the exam results, you have to visit the home page of its official web link and locate the "Exam Section" tab. Continue by tapping the "Result" tab from its drop-down menu. Thereafter, the system gets directed to the login page and you are then required to input your login details. Once done, the system will showcase your result on the screen. It is important that you take a print copy of your SSU result for record purposes.
The SSSU promotes Sanskrit Education, offering courses at various levels. At the SSSU, aspirants can apply for Bachelor's, Master's Diploma, PG Diploma, PhD, and MPhil courses.
Details of Shree Somnath Sanskrit University
Name
Shree Somnath Sanskrit University
Affiliations
UGC
Contact No
02876 244 532
Website
https://sssu.ac.in/
Email
sssu.registrar@gmail.com
Founded
April 1, 2005
Address
Rajendra Bhuvan Road, Rayon Factory Area, Veraval, Gujarat
City
State
Gujarat
Country
India
List of courses offered by Shree Somnath Sanskrit University

Degree
Duration
Arts Courses
B.A. (Shastri)
3 Years
M.A. (Acharya)
2 Years
Diploma in Karmakanda
1 Years
Diploma in Vastu Shastra
1 Years
Science Courses
Diploma in Vedic Maths
1 Years
<
Yoga and Naturopathy Courses
Diploma in Yoga
1 Years

List of colleges affiliated with Shree Somnath Sanskrit University

| S.No. | College Name |
| --- | --- |
| 1 | Shree Ambika Sanskrit Mahavidyalay |
| 2 | Shree Saryu Ramanand Sanskrit Mahavidyalaya |
| 3 | Shree Swami Hirapuri Sanskrit Mahavidyalay |
| 4 | Shree Swaminarayan Sanskrit Mahvidyalay |
| 5 | Shree Vartantu Sanskrit Mahvidyalay |
| 6 | Rajkiya Sanskrit Mahavidyalay |
| 7 | Shree Narmada Sanskrit Mahavidyalay |
| 8 | Shree Rajkiya Sanskrit Mahavidyalay |
| 9 | Shree Sankracharya Abhinav Sachidanand Tirth Sanskrit Mahavidyalya |
| 10 | Shree Dakor Sanskrit Mahavidyalay |
| 11 | Shree Sitaram Gupta Sanskrit Mahavidyalay |
| 12 | Shree Thakur H.L. Danthi, B.K. Vedic Sanskrit Mahavidyalay |
| 13 | Shree Gopalkrushna Sanskrit Mahavidyalaya |
| 14 | Shree Sandipani Vidyaniketan Shree Babdeshwar Sanskrit Mahavidyalay |
| 15 | Shree V.T. Choksi Suryapur Sanskrit Mahavidyalay |
| 16 | Shree Hedia Khandi Sanskrit Mahavidyalay |