Shri Govind Guru University Exam Result 2022
Onlineresultportal.com | Updated: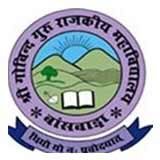 Shri Govind Guru University is a public University in Gujarat which is located at the Godhra district, Panchmahal. This University is established by the Government of Gujarat in 2015 and is recognized by the University Grants Commission. The main objective of Shri Govind Guru University is provide and develop the wide knowledge of various branches of higher, technical and professional learning along with research activities. This remarkable University designs academic and teaching patterns for courses like diploma, certificate, undergraduate, postgraduate and doctorate levels. The jurisdiction of this University lies in the districts of Panchmahals, Mahisagar, Dahod, Chhotaudepur and Vadodara. The colleges and institutes belonging to these districts are affiliated by Shri Govind Guru University.
Over hundreds of students take admission in this University every year to study undergraduate and postgraduate courses in fields of Arts, Interior Design, Commerce, Science, Education, Computer Application, Business Administration, Architecture, Medical Science, Nursing, Law and many more subjects in varied disciplines. Moreover, this University is also involved in various research and University exchange programs for the betterment of the student's career. The vast campus of Shri Govind Guru University is also consists of remarkable infrastructure, modern buildings, hostels, library, sports facilities and other world-class amenities.
Aspiring students can check the official website of Shri Govind Guru University – www.sggu.ac.in for gathering details about courses, fees structures, admission procedures, etc. Moreover, they can also check details about other Indian Universities and institutes at www.onlineresultportal.com. This website is also useful to know the result of various examinations.
About Shri Govind Guru University
Name
SGGU (Shri Govind Guru University)
Affiliations
UGC
Contact No
02672 255 103
Website
www.sggu.ac.in
Email
office@sggu.ac.in
Founded
2015
Address
Government Polytechnic Campus, RTO Road Gadukpur, Godhra, Gujarat 389001
City
Godhra
State
Gujarat
Country
India
List of courses offered by Shri Govind Guru University

Courses List
B.A.
B.A. (Interior Design)
M.A.
M. Com.
B.Com.
M. Sc.
B.Sc.
M. Ed.
B.Ed.
M.S.W.
B.C.A
M.P.T
B.B.A.
B.Arch
B.H.M.S.
B.P.T.
B.Optho.
B.Sc. Nursing
B.P.A.
LL.B.
List of colleges affiliated with Shri Govind Guru University

| College Name | City Name |
| --- | --- |
| Gopalak Vikas Mandal Mahila B. Ed. College | Aniyad |
| GVM Nursing College | Aniyad |
| Gopal Vikas Mandal M.Ed. College, Aniyad | Aniyad |
| G.V.M. Science College | Aniyad |
| Divya Drashti B.Ed. College | Badhiya |
| Sigma Insititute of Physiotherapy | Bakrol |
| C. & S.H. Desai Arts & L.k.L. Doshi Commerce College | Balasinor |
| B.Ed. College | Balasinor |
| Anjuman B.Ed. College | Balasinor |
| Anjuman Education Trust M.Ed. College | Balasinor |
| Navgujarat Science College | Balasinor |
| Balasinor Vidhya Mandal Sanchalit M.S.W. College | Balasinor |
| Devraj Institute of Social Work | Bedhia |
| Devraj Bachelor of Science | Bedhia |
| Vadodara Design Acedemy School of Architecture | Bil |
| K.C. Sheth Arts College | Birpur |
| Virpur Mahila Utkarsh B.Ed. College for Girls | Birpur |
| Sheth T.C. Kapadia Arts & Commerce College | Bodeli |
| Govt. Science College, Chhotaudepur | Chhota Udepur |
| Shri Natvarsinhji Arts, Science & Shri S.G. Patel Commerce College | Chhota Udepur |
| CNPF Arts & DN Science College | Dabhoi |
| Smt. S.C.P.F. Commerce College | Dabhoi |
| Sheth M.N.C. Collge of Education | Dabhoi |
| Self Finance B.Sc. College | Dabhoi |
| Govt. Physiotherapy College, Dahod | Dahod |
| Navjivan Arts & Commerce College | Dahod |
| Navjivan Science College | Dahod |
| J.& R. B.Ed. College | Dahod |
| SNDD Nurisng College | Dahod |
| Mahila Arts College | Dahod |
| Sarvoday College of Education | Derol Station |
| Sarvoday College of Education (M.Ed) | Derol Station |
| Y.S. Arts & K.S.S. Commerce College | Devgadh baria |
| Maharani Premkumari College of Social Science | Devgadh baria |
| Sardar Patel B.Ed. College | Dhamaniya |
| Govt. Arts College, Dhanpur | Dhanpur |
| Govt. Science College, Dhanpur | Dhanpur |
| Arts College | Fatehpura |
| Govt. Arts College, Garbada | Garbada |
| Sheth P.T. Arts & Science College | Godhra |
| Shri Sarvajanik College Of Education | Godhra |
| Shri Sarvajanik Commerce College | Godhra |
| Law College | Godhra |
| Muni Seva Ashram College of Nursing, Goraj | Goraj |
| M.& V. Arts & Commerce College | Halol |
| Government Arts & Science College, Jambughoda | Jambughoda |
| Govt. Science College, Jhalod | Jhalod |
| Shri K.R. Desai Arts & Commerce College | Jhalod |
| J.K. Desai B.Ed. College | Jhalod |
| Shri J.L.K.Kotecha Arts & S.H. Gardi Commerce College | Kakanpur |
| Smt.K.C.M. Shah B.Ed. College | Kakanpur |
| Santaben Natvarlal Mansukhlal (S.N.M. Shah) M.Ed. College | Kakanpur |
| Shree Naranbhai Atmaram Patel Science College | Kakanpur |
| M.M. Gandhi Arts & Commerce College | Kalol |
| Govt. Arts College, Kavat | Kavat |
| Late Monghiba C.Parmar B.Ed.College | Khatamba |
| Shri Tejendraprashadji Swaminarayan Arts College | Kothamba |
| Umiya Education Trust B.Ed. College | Koydam |
| Shri Ram Cheritable Trust B.Ed. College | Koydam |
| Arts College | Limkheda |
| Govt. Science College, Limkheda | Limkheda |
| Shri P.N. Pandya Arts, & D.P. Pandya Commerce College | Lunawada |
| Valiba R. Patel B. Ed. College | Lunawada |
| Mahisagar B.Ed. College | Lunawada |
| Mahisagar M.Ed. College | Lunawada |
| Mahisagar Science College | Lunawada |
| Vedant Science College | Lunawada |
| Mahisagar BCA College | Lunawada |
| Mahisagar Commerce College | Lunawada |
| Shri N.K. Mehta & Smt. M.F. Dani Arts College | Malvan |
| H.A. College of Science | Medhad |
| K.J. Institute of Physiotherapy | Medhad |
| J.K. College of Nursing | Medhad |
| Smt. H.C.Patel (Kandari) Arts & Commerce College | Miyagam Karjan |
| Smt. M. K. Sanghvi Homeopethic Medical College | Miyagam Karjan |
| Govt. Arts & Science College, Morva Hadaf | Morva Hadaf |
| Shri C.R. Gardi Arts College | Munpur |
| Shri Janki Vallabh Arts & Shri M.S. Patel Commerce College | Muval |
| Shri Gopalbhai P. Dhanka M.S.W. College | Nagarala |
| Gurjar Bharti B.Ed. College, Nagrala | Nagrala |
| Smt. Chandrakantaben G. Dhanka Science College | Nagrala |
| Govt. Arts & Commerce College | Naswadi |
| Govt. B.Ed. College, Naswadi | Naswadi |
| Sanskar Bharti B.Ed. College, Natvarnagar | Natvarnagar |
| Vanvasi Sewa Samaj B.Ed. College, Pavi Jetpur | Pavi Jetpur |
| Shri M.C. Rathva Arts College | Pavijetpur |
| Samarth College ofEducation | Pavijetpur |
| SKUB Arts & Smt. N.C. Zaveri Commerce College | Pipaliya |
| Sanskar B.Ed. College | Pipaliya |
| S.C.A. Patel Arts College | Sadhli |
| J.N. Patel B. Ed. College | Salawada |
| Kapadia NMMS Arts & The SNSB Commerce College | Sankheda |
| Adivasi Arts & Commerce College | Santrampur |
| H.M.Bhura B.Ed College | Santrampur |
| Shree B.K. Patel Arts & Smt. L.M.Patel Commerce College | Savli |
| Govt. Arts College, Shehera | Shehera |
| Shri S.P.Patel Arts College | Simaliya |
| B.Ed. College | Singhvad |
| Shri S.R. Bhabhor Arts College | Singvad |
| B.J. Katara B.Ed.College | Sukhsar |
| Mahila Mahavidyalaya | Vadodara |
| Balaji College of Computer Application | Vadodara |
| Pioneer Physiotherapy College, Vadodara | Vadodara |
| Pioneer B.Sc. Nursing College, Vadodara | Vadodara |
| Akshar Mahil B.Ed. College, Vadodara | Vadodara |
| Sigma Institute of Science & Commerce | Vadodara |
| District Institution of Education & Training | Vadodara |
| Shri Muktjivan Swamibapa kelavani Mandal Sanchalit Arts College | Vaghjipur |
| Bits Institute of Physiotherapy | Varnama |
| Ghantakarna Mahavir Physiotherapy College | Vavdi |
| Neotech Institute of Physiotherapy | Virod |
| Neotech Institute of Applied Science & Research | Virod |
| Nalanda B.Ed. College | Virpur |
| Pragjibapa M.S.W. College | Virpur |