Sido Kanhu Murmu University Exam Result 2023
Onlineresultportal.com | Updated: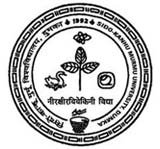 Formerly known as Sido Kanhu University, Sido Kanhu Murmu University which is known today was established in 1992 at Dumka in the Eastern Indian State of Jharkhand. This University is quite helpful for the tribal people of this region since this seat of higher learning is situated in the tribal dominated area of Santhal Parganas region of Jharkhand.
This University was founded by an act of Bihar Legislative Assembly by the name of Sido Kanhu University and later it came under the Government of Jharkhand when the new state of Jharkhand was formed in the year 2000. The university was renamed as Sido Kanhu Murmu University on 6 May 2003. The University is also granted recognition from the University Grants Commission (UGC) and Association of Indian Universities (AIU). The jurisdiction of the University extends over the six districts of Santhal Pargana where its 13 constituent and 9 permanently affiliated colleges are located.
Currently, the University is offering undergraduate, postgraduate, vocational and research programmes under the faculty of Science, Humanities, Social Science, Commerce, Law and IT & Management. It also offers self-financing courses in Computer Applications, Library Science, etc. The University is also fully active in participation at NCC, NSS, blood donation, save the girl child, AIDs awareness programme, Literacy Mission, Environment Awareness Camp etc. Common admission test is being conducted by the University every year for admission in various courses.
Students can check the official website- www.skmu.ac.in for admission procedure, courses, fees, admit cards, events and other important notifications and dates. Moreover, www.onlineresultportal.com is also helpful for the students to get information about various colleges, Universities, examinations, admit cards, results and other education related facts.
SiduKanhuMurm University Result at skmu.ac.in
The SiduKanhuMurm University (SKMU), traced to Dumka in the Jharkhand state of India, makes available the exam results of its affiliated courses on its official portal, https://skmu.ac.in/. Students awaiting their exam results are advised to visit the home page of its official web link to check their results.
Once the SKMU examiners declare the exam results, you have to go to the home page of its official web portal. The subsequent step is to locate the "Exam Dept." tab and tap on it. Follow by clicking the "Results" link from this drop-down menu. The system will then direct you to the login page, where you are required to input your login credentials. After doing this, your exam results are viewable on the screen.
The SKMU has a host of faculties offering courses in their respective fields. Among the SKMU faculties are the Faculty of Science, Faculty of Social Science, and Faculty of IT & Management.

Details of Sido Kanhu University
Name
Sido Kanhu University(SKMU)
Affiliations
UGC
Contact No
06434 222 495
Website
www.skmu.org.in
Founded
10 January 1992
Email
s.k.m.university.dumka@gmail.com
Address
Dumka Sahebganj Rd, Dighi, Jharkhand 814101
State
Jharkhand
Country
India
List of courses offered by Sido Kanhu University

Degree
Duration
Arts Courses
B.A. (Hons.) (Anthropology)
3 Years
B.A. (Hons.) (Economics)
3 Years
B.A. (Hons.) (English)
3 Years
B.A. (Hons) (Hindi)
3 Years
B.A. (Hons) (History)
3 Years
B.A. (Hons) (Mathematics)
3 Years
B.A. (Hons) (Political Science)
3 Years
B.A. (Sociology)
3 Years
M.A. (Anthropology)
2 Years
M.A. (Economics)
2 Years
M.A. (English)
2 Years
M.A. (Hindi)
2 Years
M.A. (History)
2 Years
M.A. (Mathematics)
2 Years
M.A. (Political Science)
2 Years
M.A. (Sociology)
2 Years
M.A. (Statistics)
2 Years
Ph.D. (Social Sciences)
3 Years
Science Courses
B.Sc. (Geology)
3 Years
B.Sc. (Hons.) (Statistics)
3 Years
B.Sc. (Hons.) (Zoology)
3 Years
B.Sc. (Hons.) (Botany)
3 Years
B.Sc. (Hons.) (Chemistry)
3 Years
B.Sc. (Hons) (Mathematics)
3 Years
B.Sc. (Hons) (Physics)
3 Years
M.Sc. (Botany)
2 Years
M.Sc. (Chemistry)
2 Years
M.Sc. (Geology)
2 Years
M.Sc. (Physics)
2 Years
M.Sc. (Statistics)
2 Years
M.Sc. (Zoology)
2 Years
Commerce Courses
M.Com.
2 Years
List of colleges affiliated with Sido Kanhu University

City
College Name
Deoghar
1
Chanakya Teachers Training College
2
Deoghar College
3
Dev Sangha Institute of Professional Studies and Education Research - DIPSER College of Education
4
Dr. Jagannath Mishra College
Dumka
1
Santhal Pargana College
2
Santhal Pargana Law College
Godda
1
Godda College
Kolkata
2
DIPSER College of Education
Sahibganj
1
Sahibganj College