Sri Venkateswara University Exam Result 2023 Declared
Onlineresultportal.com | Updated: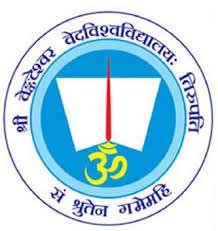 Sri Venkateswara University (SVU) is based in the renowned temple town of Tirupati, Andhra Pradesh and is recognized as a State University. SVU is a public university that was founded in the year 1954 by Tanguturi Prakasam Pantulu, who was the then chief minister of Andhra Pradesh. In Tirupati, the shrine of Lord Venkateswara is located and the University has been named after him.
Following Andhra University, SVU is the second oldest university in Andhra Pradesh. Also, the NAAC has bestowed the University with the 'A' grade in purview of the center's dedication to imparting quality education.
The objective for the University's establishment was to serve the higher educational needs of the residents in the Rayalaseema area in Andhra Pradesh. The University contains 8 constituent colleges and 58 departments. Also, the University conducts more than 70 postgraduate courses and has a strength of more than 5000 pupils.
The courses offered to aspiring students are in the fields of Arts, Medical, Engineering, Management, Science, Information Technology, Commerce, Law, Interior designing, and Fashion. During their term at the University, the students can avail facilities such as hostels, library, pre-examination training center, placement cell, health center, research center, and computer center.
For more information about SVU, the students can visit the University's official website www.svuniversity.edu.in. The site displays information on the offered courses, administration, notifications, exam updates and various facilities. Alternatively, the aspirants can browse the site https://www.onlineresultportal.com/ for accessing a detailed overview of the different Indian Universities. They can search for information on online admissions, examination results, varied University departments, and academic staff on the website.
Sri Venkateswara University Exam Result on svuniversity.edu.in
Sri Venkateswara University (SVU), traceable to Tirupati in the Indian state of Andhra Pradesh, uploads the examination results of its various affiliated programs on its official portal, https://svuniversity.edu.in/. Any candidate who appears for the semester or annual exams that the SVU holds should visit its official web portal to access his/her results.
On the SVU declaring the exam results, you must first go to the home page to search for the "Exams" tab. You will then be directed to a new page, where you have to tap the "Exam Results" link. On the following login page, you are required to enter the mandatory details. Subsequently, the system shows your result on the screen. It is good practice to maintain a print copy of your exam result for your records.
The SVU has provisions for a range of courses. These include Bachelor of Technology, Master of Science, Master of Technology, Master of Business Administration, Master of Arts, and Master of Computer Applications – to name a few.
Latest Updates
Date
SVU UG 5th Sem (BA/BCOM/BSC/BCA/BA(OL)/B-MUSIC/BHM/B.VOC) April 2023 Exam Results
17-07-2023
SVU 3/5 Year LLB (CBCS) III & VII SEM Exam March 2023 Results
13-07-2023
SVU MBA 3rd Sem (CBCS) Regular/Supply Exam March 2023 Results
13-07-2023
SVU 5 year LLB (CBCS) 5th Sem Exam March 2023 Results
08-07-2023
SVU 5 year LLB (NON-CBCS) 5th Sem Exam March 2023 Results
08-07-2023
SVU BED II Sem Jan 2023 Exam Results
07-07-2023
SVU B PHARMACY 8th Semester May 2023 Exam Results
06-07-2023
SVU PG M.A, M.SC 1st Sem Sept 2022 Exam Results
03-04-2023
Sri Venkateswara University M.L.I.Sc 1st & 2nd Sem Sept 2022/Jan 2023 Results
25-03-2023
Sri Venkateswara University 2nd Sem DPED Nov 2022 Exam Results
25-03-2023
SVU M.L.ISC 4th Sem Exam Result July 2022
07-11-2022
SVU M.Ed 4th Sem July 2022 Results
28-10-2022
M.P.ED 1ST SEM JULY 2022 RESULTS
10-10-2022
M.P.ED 4TH SEM JULY 2022 RESULTS
10-10-2022
PG M.SC, - ELECTRONICS 3RD SEM MARCH 2022 RESULTS
06-10-2022
PG M.SC, COMPUTER SCIENCE 3RD SEM MARCH 2022 RESULTS
16-09-2022
PG M.SC, CHEMISTRY 3RD SEM MARCH 2022 RESULTS
16-09-2022
PG M.A ECONOMICS 3RD SEM MARCH 2022 RESULTS
16-09-2022
M.Pharmacy 4th Sem Sept 2022 Results
14-09-2022
PG M.COM ( R ) 3RD SEM MARCH 2022 RESULTS
12-09-2022
PG M.COM ( A&F ) 3RD SEM MARCH 2022 RESULTS
12-09-2022
PG M.COM ( FM ) 3RD SEM MARCH 2022 RESULTS
12-09-2022
PG M.SC - VIROLOGY 3RD SEM MARCH 2022 RESULTS
12-09-2022
PG M.SC - INDUSTRIAL MICROBIOLOGY 3RD SEM MARCH 2022 RESULTS
12-09-2022
PG M.SC - ENVIRONMENTAL SCIENCE 3RD SEM MARCH 2022 RESULTS
12-09-2022
PG M.SC - BIO-TECHOLOGY 3RD SEM MARCH 2022 RESULTS
12-09-2022
PG M.SC - ZOOLOGY 3RD SEM MARCH 2022 RESULTS
12-09-2022
PG M.SC - APPLIED MATHEMATICS 3RD SEM MARCH 2022 RESULTS
12-09-2022
PG M.SC - MATHEMATICS 3RD SEM MARCH 2022 RESULTS
12-09-2022
PG M.SC - HOME SCIENCE 3RD SEM MARCH 2022 RESULTS
12-09-2022
Details of Sri Venkateswara University

Full Name
Sri Venkateswara University (SVU)
Affiliations
UGC
Contact No
0877-2289547
Website
https://www.svuniversity.edu.in/
Founded
1954
Email
info@svuniversity.edu.in
Address
Gandhi Road, Tirupati, Andhra Pradesh 517502
City
Tirupati
State
Andhra Pradesh
Country
India
List of courses offered by Sri Venkateswara University

| Courses | Duration |
| --- | --- |
| B.A. | 3 Years |
| B.Ed. | 2 Years |
| B.P.Ed. | 3 Years |
| M.A. | 2 Years |
| M.Ed. | 2 Years |
| M.Lib.Sc. | 2 Years |
| M.P.Ed. | 2 Years |
| M.Phil. | 2 Years |
| M.Sc. | 2 Years |
| M.Sc. (Nanotechnology) | 2 Years |
| M.Tech. | 2 Years |
| B.Pharm. | 4 Years |
| M.Pharm. | 2 Years |
| M.Pharm. (Pharmaceutics) | 2 Years |
| M.Pharm. (Pharmacology) | 2 Years |
| B.Sc. | 3 Years |
| B.Sc. (Home Science) | 3 Years |
| M.Sc. | 2 Years |
| Ph.D. | 2 Years |
| B.B.M. | 3 Years |
| B.H.M. | 3 Years |
| M.A. (Rural Development) | 2 Years |
| M.B.A. | 2 Years |
| Master of Financial Management (M.F.M.) | 2 Years |
| B.Com. | 3 Years |
| M.Com. | 2 Years |
| B.C.A. | 3 Years |
| M.C.A. | 3 Years |
| M.Tech. (Computer Science & Engineering) | 2 Years |
| B.A. + L.L.B. (Hons) | 5 Years |
| L.L.B. | 3 Years |
| L.L.M. | 2 Years |
| M.A. (Human Rights) | 2 Years |
| M.Sc. (Textiles and Fashion Apparel) | 2 Years |
List of colleges affiliated with Sri Venkateswara University

| S. No. | College Name |
| --- | --- |
| 1 | BESANT THEOSOPHICAL COLLEGE |
| 2 | SREE TIRUMALESA DEGREE COLLEGE |
| 3 | VIJAYAM SCIENCE & ARTS DEGREE COLLEGE |
| 4 | VISHWA HITHA DEGREE COLLEGE |
| 5 | SRI SAI DWARAKA DEGREE COLLEGE |
| 6 | KMR COLLEGE OF EDUCATION |
| 7 | VIJETHA DEGREE COLLEGE |
| 8 | SRI MUNINARAYANA DEGREE COLLEGE, CHOWDEPALLI |
| 9 | Sri Vignana Deepthi Degree College Chittoor |
| 10 | Govt. Degree College for Women |
| 11 | GLOBAL INSTITUTE OF ADVANCED STUDY IN EDUCATION |
| 12 | Mother Theresa Institute of Management |
| 13 | SRI VIVEKANANDA DEGREE COLLEGE |
| 14 | BLOSSOM DEGREE COLLEGE, MULAKALACHERUVU |
| 15 | Sree Vidyanikethan Degree College |
| 16 | Viswam Degree & P.G College |
| 17 | SIDDARTHA INSTITUTE OF HIGHER LEARNING |
| 18 | RAMARAJA COLLEGE OF EDUCATION |
| 19 | INDIRA RAJIV MEMORIAL DEGREE COLLEGE, KUPPAM |
| 20 | SRI VEDANARAYANA DEGREE COLLEGE |
| 21 | RAYALASEEMA COLLEGE OF EDUCATION |
| 22 | SRI VENKATESWARA COLLEGE OF LAW |
| 23 | VIDYALAYA COLLEGE OF EDUCATION |
| 24 | SRIPADMAVATHI COLLEGE OF COMPUTERSCIENCES AND TECH |
| 25 | RAYALASEEMA INSTITUTE OF INFORMATION AND MANAGEMENT SCIENCES (MBA COLLEGE) |
| 26 | SIDDARTHA COLLEGE OF EDUCATION |
| 27 | Ravindra's Rayalaseema Degree College |
| 28 | WINGS BUSINESS SCHOOL |
| 29 | S D H R DEGREE COLLEGE |
| 30 | VISWAM COLLEGE OF EDUCATION,ANGALLU,MADANAPALLE |
| 31 | VCR COLLEGE OF EDUCATION |
| 32 | DBB INSTITUTE OFPG STUDIES (MBA & MCA) |
| 33 | CHRISTIAN COLLEGE OF EDUCATION |
| 34 | SRI VENKATESWARA DEGREE COLLEGE |
| 35 | KKC INSTITUTE OF PG STUDIES |
| 36 | VEDAVYASA DEGREE COLLEGE |
| 37 | SHREE RAMANA DEGREE COLLEGE |
| 38 | SRI RKM LAW COLLEGE |
| 39 | SAHAYA COLLEGE OF MANAGEMENT AND TECHNOLOGY |
| 40 | SHRI GNANAMBICA DEGREE COLLEGE |
| 41 | KKC College of Law |
| 42 | GATE Institute of Technology And Management Sciences |
| 43 | CNR DEGREE COLLEGE |
| 44 | MCV DEGREE COLLEGE |
| 45 | SAHAYA COLLEGE OF EDUCATION |
| 46 | SRI VENKATESWARA COLLEGE OF EDUCATION (M.Ed) |
| 47 | MARGADARSI DEGREE COLLEGE |
| 48 | BRM B.Ed., College |
| 49 | Emeralds Advanced Institute of Management Studies |
| 50 | VIKRAM DEGREE COLLEGE |
| 51 | CVS Krishna Theja College of Education |
| 52 | Government Degree College - Nagari |
| 53 | VIGNAN DEGREE & PG COLLEGE |
| 54 | VCR DEGREE COLLEGE |
| 55 | SRI VEDANARAYANA COLLEGE OF EDUCATION |
| 56 | VIKAS DEGREE COLLEGE |
| 57 | KKC COLLEGE OF EDUCATION |
| 58 | VCR DEGREE & PG COLLEGE |
| 59 | SRI VENKATESWARA COLLEGE OF EDUCATION |
| 60 | SRI ESHWAR REDDY COLLEGE OF LAW |
| 61 | SREE BHARATI DEGREE COLLEGE |
| 62 | SRI CHAITANYA DEGREE COLLEGE, B.KOTHAKOTA |
| 63 | SEICOM DEGREE & PG COLLEGE |
| 64 | SEICOM DEGREE & PG COLLEGE |
| 65 | KRISHNA TEJA DEGREE & PG COLLEGE |
| 66 | SRI MUNINARAYANA DEGREECOLLEGE |
| 67 | VIGNANA SUDHA DEGREE & PG COLLEGE |
| 68 | SEICOM COLLEGE OF EDUCATION |
| 69 | Vivekananda College of Education |
| 70 | SRI SHIRIDI SAI DEGREE COLLEGE |
| 71 | SRI VENKATESWARA DEGREE COLLEGE |
| 72 | Govt.Degree College, Pakala |
| 73 | S.V.A.GOVT. COLLEGE (M), SRIKALAHASTI |
| 74 | SVCR Government Degree College, Palamaner |
| 75 | vaageshwari |
| 76 | GATE Degree College |
| 77 | CNR Arts & Science College |
| 78 | SREE RAMA COLLEGE OF EDUCATION |
| 79 | HIMAJA DEGREE COLLEGE |
| 80 | KUPPAM DEGREE COLLEGE, KUPPAM |
| 81 | SRI VENKATESWARA COLLEGE OF EDUCATION (B.Ed) |
| 82 | Dr. AER Degree & PG College, Tirupati |
| 83 | SRI SURYA DEGREE COLLEGE |
| 84 | MOTHER THERESA DEGREE COLLEGE |
| 85 | SREE VIDYANIKETHAN I & M |
| 86 | SESHACHALA DEGREE COLLEGE |
| 87 | Ramaraja Institute of Technology & Science (MBA) |
| 88 | RUKMINIDEVI ARUNDALE COLLEGE OF EDUCATION |
| 89 | Mother Theresa Institute of Computer Applications |
| 90 | Dr Ambedkar Global Law Institute |
| 91 | SRI SRINIVASA DEGREE COLLEGE |
| 92 | Anantha College of Law |
| 93 | KMM COLLEGE OF EDUCATION |
| 94 | GAYATRI DEGREE & P.G. COLLEGE |
| 95 | S.V.College of Music and Dance |
| 96 | Dr. KRC College of Education |
| 97 | SRI PADMAVATHI WOMEN'S DEGREE COLLEGE |
| 98 | SGS ARTS COLLEGE |
| 99 | S.G.GOVT. DEGREE COLLEGE, PILER, CHITTOOR DIST. |
| 100 | S V ARTS COLLEGE TTD TIRUPATI |
| 101 | Sri Padmavathi Women's Degree and PG College |
| 102 | SV ORIENTAL DEGREE & PG COLLEGE |
| 103 | S. V. Arts & Science Degee College |
| 104 | Govt. Degree & PG College(W), TG Colony, Srikalahasti |
| 105 | SVU COLLEGE OF SCIENCE |
| 106 | SVU COLLEGE OF ENGINEERING |
| 107 | SVU College Of Commerce, Management & Computer Science |
| 108 | SVU College Of Arts |
| 109 | SVU College Of Pharmaceutical Sciences. |
| 110 | Smt. N.P. Savithramma Government College for Women, Chittoor |
| 111 | Subharam Govt. Degree College |
| 112 | Madanapalli women's Degree College |
| 113 | My UG-Supplementary College Is Not Listed |
| 114 | My PG College Is Not Listed [For Nellore and Kadapa Supplementary Candidates] |
| 115 | My MCA-Supplementary College Is Not Listed |
| 116 | SVU DDE NODAL CENTRE, TIRUPATI |
| 117 | VISWESWARA SCIENCE & ARTS COLLEGE, PATNAM |
| 118 | SVU Institute of Advance Study in Education |
| 119 | My LLB College Is Not Listed [For Nellore and Kadapa Supplementary Candidates] |