Swarnim Gujarat Sports University Exam Result 2022
Onlineresultportal.com | Updated: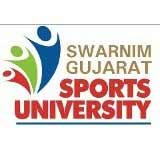 Swarnim Gujarat Sports University is an admirable inventiveness taken by the Government of Gujarat for the sake of the brilliant opportunity of the sports world. The establishment of this University during 2011 has opened the doors of opportunities for the students who have taken up the subjects of physical education and sports sciences in order to make a career in the sports industry. The young people of Gujarat have realized that studying sports may get many prospects of becoming a sports person. The establishment of Swarnim Gujarat Sports University is the main reason to raise the spirits of sports among the young generation of Gujarat. This remarkable University is situated at Gandhinagar and is recognized by the University Grants Commission.
At Swarnim Gujarat Sports University various job-oriented courses are offered in the fields of sports and physical education. This University provides certificate courses in Sports Coaching, Fitness Management, Exercise Therapy and Physical Conditioning, Adventure Sports Administration, Sports Tourism, Sports Tourism, Sports Massage, Sports Management, Sports Law. Moreover, this University also offers Diploma courses in Sports Coaching in various types of sports, undergraduate and postgraduate courses in Physical Education and Sports along with PhD and M.Phil programs are also offered. This remarkable University provides impressive coaching to its students in such a way they they can compete in sports events like National Games, Olympics, etc.
Aspiring students who want to make a career in the sports world can study in this University and shape their sports career in a right way. They can look for the University website – www.sgsu.gujarat.gov.in for gathering details about admission. Courses, fees structures as well as can apply online. Moreover, they can also look for details at www.onlineresultportal.com about Swarnim Gujarat Sports Universities in addition with details about Indian Universities also.
Details of Swarnim Gujarat Sports University
Name
Swarnim Gujarat Sports University
Affiliations
UGC
Contact No
079 2328 8364
Website
www.sgsu.gujarat.gov.in
Email
info.sgsu@gmail.com
Founded
2011
Address
Sector-15, G-Road, Nr. Mahatma Mandir
City
Gandhinagar - 382016
State
Gujarat
Country
India
List of courses offered by Swarnim Gujarat Sports University

Degree
Duration
Arts Courses
B.P.Ed.
3 Years
M.P.Ed.
2 Years
M.Phil. (Physical Education)
2 Years
Ph.D. (Physical Education)
3 Years
List of colleges affiliated with Swarnim Gujarat Sports University

| S.No. | College Name |
| --- | --- |
| 1 | Shri V.J. Patel College of Physical Education |
| 2 | SS Patel College of Physical Education - SSPCPE - Vallabh Vidyanagar |