Tamil Nadu Dr. MGR Medical University Exam Result 2023
Onlineresultportal.com | Updated: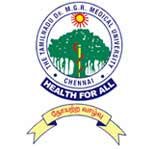 Tamil Nadu Dr. M.G.R. Medical University is a Government medical University located in Chennai in the Indian State of Tamil Nadu. The University was established because the state government has realized the need of having a separate Medical University which exclusive offers medical education and research at undergraduate, postgraduate and doctoral level. Established in 1987, this University is regarded to be the India's second largest University in field of health sciences. The University is supported and recognized by the Government of Tamil Nadu and the University Grants Commission (UGC). The unique characteristic of Tamil Nadu Dr. M.G.R. Medical University is that it has the capability of providing affiliation and awarding degrees to newly established medical and para medical colleges and also government or self-aided medical colleges.
The University offers undergraduate, postgraduate and doctoral qualifications in medicine, nursing, dental, allied health and indigenous medicine including traditional systems of Indian Medicine like Siddha, Ayurveda and Unani. Here the students are offered degrees like MBBS, BDS, MD, MS and diploma programmes. Moreover, it also provides distance education programmes. All these courses are also taught at the 26 affiliated colleges ranging from allopathy, unani, yoga & naturopathy, ayurveda, homeopathy, siddha and dental. Overall students flock to Tamil Nadu Dr. M.G.R. Medical University to get premium medical education since International Organization for Standardization has conferred ISO 9001:2008 Certification on the University.
Interested students can know more about admission, courses, fees structures and notifications by checking its official website- www.tnmgrmu.ac.in. Additionally, www.onlineresultportal.com also provides information about all Indian Universities and results of important examinations.

Details of Tamil Nadu Dr. MGR Medical University
Name
TNMGRMU (Tamil Nadu Dr. MGR Medical University)
Affiliations
UGC
Contact No
044 2235 3093
Website
www.tnmgrmu.ac.in
Founded
1987
Email
vc@tnmgrmu.ac.in
Address
69, Anna Salai, Little Mount, Guindy, Chennai, Tamil Nadu 600032
State
Tamil Nadu
Country
India
List of courses offered by Tamil Nadu Dr. MGR Medical University

Degree
Duration
Arts Courses
M.Phil. (Social Work)
2 Years
Medical Courses
B.A.M.S.
5 Years
B.D.S.
3 Years
B.H.M.S.
5½ Years
B.M.L.T
3 Years
B.P.T.
4½ Years
B.Pharm
4 Years
B.S.M.S.
5 Years
B.Sc. (Nursing)
4 Years
B.Sc. (Radiotherapy)
3 Years
B.U.M.S. (Unani) (Kamil-E-Tibb-O-Jarahat)
5 Years
Bachelor of Occupational Therapy
4 Years
Bachelor of Unani Medicine & Surgery
3 Years
D.M. (Cardiology)
3 Years
D.M. (Clinical Haematology)
2 Years
D.M. (Endocrinology)
2 Years
D.M. (Gastroenterology)
3 Years
D.M. (Hepatology)
3 Years
D.M. (Medical Gastroenterology)
3 Years
D.M. (Medical Oncology)
3 Years
D.M. (Neonatology)
3 Years
D.M. (Nephrology)
3 Years
D.M. (Neurology)
3 Years
D.M. (Rheumatology)
3 Years
Fellowship in Cornea
1 Years
Fellowship in Implantology
1 Years
MASLP (Master in Audiology and Speech- Language Pathology)
2 Years
M.B.B.S.
5½ Years
M.Ch. (Cardio-Vascular Thoracic Surgery)
3 Years
M.Ch. (Endocrine Surgery)
3 Years
M.Ch. (Neuro Surgery)
5 Years
M.Ch. (Paediatric Surgery)
3 Years
M.Ch. (Plastic Surgery)
3 Years
M.Ch. (Gastroenterology Surgery)
M.Ch. (Surgical Oncology)
3 Years
M.Ch. (Urology)
3 Years
M.Ch. (Vascular Surgery)
3 Years
M.D. (Anaesthesiology)
2 Years
M.D. (Anatomy)
2 Years
M.D. (Biochemistry)
3 Years
M.D. (Community Medicine)
3 Years
M.D. (Dermatology, Venereology & Leprology)
2 Years
M.D. (Forensic Medicine)
2 Years
M.D. (General Medicine)
2 Years
M.D. (Geriatric)
3 Years
M.D. (Homoeopathy)
3 Years
M.D. (Leprosy)
2 Years
M.D. (Medicine)
3 Years
M.D. (Microbiology)
3 Years
M.D. (Nuclear Medicine)
3 Years
M.D. (Obstetrics & Gynaecology)
3 Years
M.D. (Paediatrics)
3 Years
M.D. (Pathology)
2 Years
M.D. (Pharmacology)
3 Years
M.D. (Physical Medicine and Rehabilitation)
3 Years
M.D. (Physiology)
3 Years
M.D. (Psychiatry)
3 Years
M.D. (Pulmonary and Critical Care Medicine)
2 Years
M.D. (Radiodiagnosis)
3 Years
M.D. (Radiotherapy)
3 Years
M.D. (T.B. and Chest)
2 Years
M.D. (Tuberculosis & Respiratory Medicine)
2 Years
M.D.S.
3 Years
M.D.S. (Conservative Dentistry & Endodontics)
3 Years
M.D.S. (Oral and Maxillofacial Pathology)
3 Years
M.D.S. (Oral & Maxillofacial Surgery)
2 Years
M.D.S. (Oral Medicine and Radiology)
3 Years
M.D.S. (Oral Pathology and Microbiology)
3 Years
M.D.S. (Orthodontics and Dentofacial Orthopaedics)
3 Years
M.D.S. (Orthodontics)
3 Years
M.D.S. (Pedodontia & Preventive Dentistry)
2 Years
M.D.S. (Periodontics)
2 Years
M.D.S. (Prosthodontics)
3 Years
M.P.T.
2 Years
M.P.T. (Cardiorespiratory)
2 Years
M.P.T. (Hand Conditions)
2 Years
M.P.T. (Neurology)
2 Years
M.P.T. (Ortho-Physiotherapy)
2 Years
M.P.T. (Sports-Physiotherapy)
2 Years
M.Pharm. (Biotechnology)
2 Years
M.Pharm. (Pharmaceutical Analysis)
2 Years
M.Pharm. (Pharmaceutical Biotechnology)
2 Years
M.Pharm. (Pharmaceutical Chemistry)
2 Years
M.Pharm. (Pharmaceutical Technology)
2 Years
M.Pharm. (Pharmaceutics)
2 Years
M.Pharm. (Pharmacognosy)
2 Years
M.Pharm. (Pharmacology)
2 Years
M.Pharm. (Pharmacy Practice)
2 Years
M.S. (General Surgery)
3 Years
M.S. (Obstetrics & Gynaecology)
2 Years
M.S. (Ophthalmology)
2 Years
M.S. (Orthopaedics)
3 Years
M.S. (Otorhinolaryngology)
2 Years
M.Sc. (Child Health Nursing)
2 Years
M.Sc. (Community Health Nursing)
2 Years
M.Sc. (Epidemiology)
2 Years
M.Sc. (Maternity Nursing)
2 Years
M.Sc. (Medical Lab Technology)
2 Years
M.Sc. (Medical Surgical Nursing)
2 Years
M.Sc. (Mental Health Nursing)
2 Years
M.Sc. (Nursing)
2 Years
M.Sc. (OBST. and Gyane Nursing)
2 Years
M.Sc. (Occupational Therapy)
2 Years
M.Sc. (Psychiatric Nursing)
2 Years
P.B.B.Sc. (Nursing)
2 Years
Pharm.D
6 Years
Post Graduate Diploma in Physical Medicine and Rehabilitation
1 Years
Diploma in Pharmacy (D.Pharma)
2 Years
Diploma in Medical Record Technology
2 Years
P.G. Diploma in Otorhinolaryngology (DLO)
2 Years
Diploma in Public Health
1 Years
Diploma in Tuberculosis & Chest Diseases
2 Years
Diploma in Child Health - D.C.H.
2 Years
P.G. Diploma in Dermatology, Venerology & Leprosy - D.D.V.L.
2 Years
P.G. Diploma in Orthopaedics - D.Ortho.
2 Years
Post Graduate Diploma in Psychological Medicine (DPM)
1 Years
Post Graduate Diploma in Public Health (DPH)
1 Years
Post Graduate Diploma in Radio-diagnosis
1 Years
Post Graduate Diploma in Anaesthesia
2 Years
Post Graduate Diploma in Clinical Pathology
1 Years
Post Graduate Diploma in Diabetology (D.D.)
1 Years
Post graduate Diploma in Leprosy
1 Years
Post Graduate Diploma in Obstetrics & Gynaecology
1 Years
Post Graduate Diploma in Radiotherapy Technology
2 Years
Science Courses
B.Sc. (Optometry)
3 Years
M.Sc. (Biostatistics)
2 Years
M.Sc. (Clinical Nutrition)
2 Years
M.Sc. (Human Genetics)
2 Years
M.Sc. (Medical Physics)
2 Years
M.Sc. (Molecular Biology)
2 Years
M.Sc. (Veterinary Gynaecology and Obstetrics)
2 Years
Management Courses
Master in Hospital Administration
2 Years
Post Graduate Diploma in Hospital Administration and Management
1 Years
Yoga and Naturopathy Courses
Bachelor of Naturopathy & Yoga Science
3 Years
List of colleges affiliated with Tamil Nadu Dr. MGR Medical University

City
College Name
Chennai
1
Aadhi Bhagawan College of Pharmacy
2
Aalim Muhammed Salegh College Paramedical Sciences
3
ACS Medical College and Hospital
4
Andhra Mahila Sabha School of Nursing
5
Annai Veilankanni Pharmacy College - AVPC
6
Annai Veilankanni's College of Nursing
7
Apollo College of Nursing
8
Apollo School of Nursing
9
Billroth College of Nursing
10
CL Baid Metha College of Pharmacy
11
CSI Kalyani School of Nursing
12
Devendrar College of Physiotherapy
13
Dr. A.L.M. Post Graduate Institute of Basic Medical Sciences
14
Frontier Lifeline Hospital
15
Government Kilpauk Medical College
16
Government Siddha Medical College
17
GRT College of Education
18
ISHWAR Institute of Prosthetics and Orthotics - IIPO
19
J.V. College of Nursing - JVCN
20
J.V. Institute of Nursing Paramedical Education and Research
21
Jaya College of Paramedical Sciences
22
K.K. College of Pharmacy
23
Kamalnayan Bajaj Institute for Research in Vision and Ophthalmology
24
Karpaga Vinayaga Institute of Medical Sciences and Research Center
25
KRS Pallavan College of Pharmacy - KRSPCP
26
M.A. Chidambaram College of Nursing - MACCN
27
M.M.M. College of Health Sciences
28
Madha College of Nursing
29
Madha College of Physiotherapy
30
Madha Dental College and Hospital
31
Madras Medical College
32
Maharaji College of Pharmacy
33
MERF Institute of Speech and Hearing
34
MIOT College of Nursing
35
MMM College of Nursing - MMMCN
36
Mohamed Sathak A.J. College of Nursing
37
Mohamed Sathak A.J. College of Pharmacy
38
Mohamed Sathak A.J. College of Physiotherapy
39
National Institute of Siddha - NIS
40
Nichi-In Centre for Regenerative Medicine - NCRM
41
Omayal Achi College of Nursing - OACN
42
Padmasree College of Nursing
43
Padmavathi College of Nursing
44
Ragas Dental College and Hospital
45
Rajalakshmi College of Nursing - RCN
46
Right College of Nursing - RCN
47
Rotary School of Nursing
48
Santhosh College of Occupational Therapy
49
Saveetha Dental College and Hospitals
50
Sharmila College of Nursing
51
Shenbagha College of Nursing
52
Sooriya School of Nursing and Hospital
53
Sree Balaji College of Nursing
54
Sree Sastha College of Nursing
55
Sri Muthukumaran Medical College and Research Institute - SMMCRI
56
Sri Sai Ram Medical College for Siddha, Ayurveda and Homoeopathy
57
Sri Sairam Homoeopathy Medical College
58
Sri Sairam Siddha Medical College
59
Sri Venkateswara Dental College and Hospital
60
Stanley Medical College
61
Tagore Dental College and Hospital
62
Tamil Nadu Government Dental College
63
Thai Moogambigai Dental College and Hospital
64
The Venkataramana Ayurveda College
65
U.C.A. College of Physiotherapy
66
Vee Care College of Nursing
67
Vel R.S. Medical College of Nursing
68
Vel's College of Nursing
69
Vel's College of Pharmacy (School of Pharmaceutical Sciences)
70
Vel's College of Physiotherapy
71
Venkateswara Homoeopathic Medical College and Hospital
72
Venkateswara Nursing College
Coimbatore
1
Annai Meenakshi College of Nursing
2
Bethany School of Nursing
3
Cherraan's College of Nursing
4
Cherraan's College of Pharmacy
5
Cherraan's College of Physiotherapy
6
Coimbatore Medical College
7
Dr. Alva Paramedical Educational Institute
8
Ellen College of Nursing
9
Ganga Institute of Health Sciences
10
Ganga Medical Centre and Hospital
11
J.K. College of Nursing
12
JSS Institute of Naturopathy and Yogic Sciences - JSSINYS
13
K.G. College of Health Sciences
14
K.G. College of Nursing
15
Karpagam College of Pharmacy
16
Karpagam Nursing College
17
Kathir College of Education
18
KMCH College of Nursing
19
KMCH College of Occupational Therapy
20
KMCH College of Pharmacy
21
KMCH College of Physiotherapy
22
Kongunadu College of Nursing
23
Lalitha School of Nursing
24
M.M. Institute of Medical Sciences - School of Nursing
25
Martin Homoeopathy Medical College and Hospital
26
Nethra Homeopathy Medical College and Hospital
27
P.P.G. College of Physiotherapy
28
P.S.G. College of Paramedical Sciences
29
PSG College of Nursing
30
PSG College of Pharmacy
31
PSG College of Physiotheraphy
32
PSG Institute of Medical Sciences and Research - PSGIMSR
33
R.V.S. College of Nursing
34
R.V.S. College of Pharmaceutical Science
35
R.V.S. College of Physiotherapy
36
R.V.S. Dental College and Hospital
37
R.V.S. Homoeopathic Medical College and Hospital
38
R.V.S. Siddha Medical College and Hospital
39
Ramakrishna Dental College and Hospital
40
Royal College of Nursing
41
Royal College of Pharmacy and Paramedical Sciences
42
RVS Ayurveda College
43
Sree Abirami College of Nursing
44
Sri Ramakrishna College of Nursing
45
Sri Ramakrishna Institute of Paramedical Science - College of Pharmacy
46
Texcity College of Nursing
47
The Arya Vaidya Pharmacy - AVP
Cuddalore
1
Mayor Radhakrishnan Institute of Paramedical Science
2
O.P.R. Memorial School of Nursing
3
Sri Viruthambigai School of Nursing
Dharmapuri
1
Government Dharmapuri Medical College
2
Padmavathi College of Physiotherapy
3
Sri Padmavathi College Of Medical Sciences
4
Sri Paspo College of Nursing - SPCN
5
Sri Vijay Vidyalaya College of Nursing
6
Swami Vivekananda College of Nursing and School of Nursing
Dindigul
1
Christian College of Nursing - CCN
2
Jainee College of Nursing - JCN
3
Sakthi College and School of Nursing
Erode
1
Dharmarathnakara Dr. Mahalingam Institute of Paramedical Sciences and Research College of Nursing
2
IRT Perundurai Medical College - IRTPMC
3
Nandha College of Nursing
4
Nandha College of Pharmacy
5
Nandha College of Physiotherapy
6
Shoba College of Pharmacy
7
The Erode College of Pharmacy and Research Institute
8
Vellalar College of Nursing - VCN
Hyderabad
1
Apollo College of Nursing Hyderabad
Kanchipuram
1
Adhiparasakthi College of Nursing
2
Adhiparasakthi College of Pharmacy
3
Adhiparasakthi College of Physiotherapy - APCOPT
4
Adhiparasakthi Dental College and Hospital - APDCH
5
Asan Memorial Dental College and Hospital
6
Avvai School of Nursing
7
Chengalpattu Medical College
8
Chettinad College of Nursing
9
Chettinad Dental College and Research Institute
10
Delta School of Nursing
11
Dharma Ayurveda Medical College and Hospital
12
Karpaga Vinayaga Institute of Dental Sciences
13
Lakshmi Ammal School of Nursing
14
Melmaruvathur Adhiparasakthi Institute of Medical Sciences and Research
15
Pallavan Pharmacy College
16
Sri Santhoshi College of Nursing
17
Velumailu Siddha Medical College
18
Yashoda School of Nursing
Kanyakumari
1
Annammal College of Nursing
2
Arulmigu Meenakshi College of Nursing
3
ATSVS Siddha Medical College and Hospital
4
CET College of Nursing
5
Christian College of Nursing
6
Christian College of Physiotherapy
7
Global College of Nursing
8
Grace School of Nursing
9
Jeyasekharan Medical Trust School of Nursing
10
P.S. College of Nursing - PSCN
11
S.A. Raja Pharmacy College
12
Salvation Army School of Nursing
13
Sarada Krishna Homoeopathic Medical College
14
Saradha Krishna Homoeopathy Medical College and Hospital
15
Sree Mookambika Institute of Dental Sciences - SMIDS
16
Sree Mookambika Institute of Medical Sciences - SMIMS
17
Sree Ramakrishna Medical College of Naturopathy and Yogic Science
18
Sri Mookambika College of Nursing - SMCN
19
St. Xavier's Catholic College of Nursing
20
Thasiah College of Nursing
21
White Memorial College of Nursing
22
White Memorial College of Physiotherapy
23
White Memorial Homoeopathic Medical College
Karur
1
Sakthi School of Nursing
2
Sri Aurobindo College of Nursing
Krishnagiri
1
Jeeva College of Nursing
Madurai
1
Chithirai College of Nursing - CCN
2
Crescent Yousuf Zulaikha School of Nursing
3
CSI College of Dental Sciences and Research
4
CSI Jeyaraj Annapackiam College of Nursing and Allied Sciences
5
Government Homoeopathic Medical College and Hospital - GHMCH
6
K.M. College of Pharmacy
7
Madurai Apollo College of Nursing
8
Madurai Medical College
9
Ultra College of Pharmacy
10
Vikram School of Nursing
Nagapattinam
1
EGS Pillay College of Pharmacy
2
Kanyakumari Government Medical College
3
Karthikeyan School of Nursing
4
NH School of Nursing - NHSN
5
Sri Ragavendra School of Nursing
Namakkal
1
Anbu College of Nursing
2
Annai JKK Sampoorani Ammal College of Nursing
3
Annai JKK Sampoorani Ammal College of Pharmacy
4
Arvinth College of Nursing
5
Dhanvantri College of Nursing
6
Dr. Hahnemann Homoeopathy Medical College and Research Centre
7
J.K.K. Muniraja Medical Research Foundation College of Occupational Therapy
8
J.K.K. Muniraja Medical Research Foundation College of Pharmacy
9
J.K.K. Muniraja Medical Research Foundation College of Physiotherapy
10
J.K.K. Munirajah Medical Research Foundation College
11
J.K.K. Nattraja Dental College and Hospital
12
J.K.K.Nattraja College of Nursing and Research
13
J.K.K.Nattraja College of Pharmacy
14
K.S.R. Institute of Dental Science and Research
15
PGP College of Nursing and Research
16
PGP College of Pharmaceutical Science and Research Institute
17
Swamy Vivekanandha College of Pharmacy
18
Vivekanandha College of Nursing - VCN
19
Vivekanandha Dental College for Women
20
Vivekanandha Institute of Medical Science and Research College of Physiotherapy
Perambalur
1
Dhanalakshmi Srinivasan College of Nursing - Women
2
Padmavathi College of Pharmacy
3
Roever College of Nursing
4
Srinivasan College of Nursing
5
Tamil Nadu Christian Revival Mission Organisation School of Nursing
6
Thanthai Roever College of Pharmacy
7
Thanthai Roever College of Physiotheraphy
Pudukkottai
1
Doctor's College and School of Nursing
2
Karpaga Vinayaga College of Nursing - KVCN
3
Mount Tabor School of Nursing
4
Mount Zion College of Nursing
Ramanathapuram
1
Pioneer College of Physiotherapy
Salem
1
Annapoorana Medical College - AMC
2
Government Mohan Kumaramangalam Medical College
3
Shanmuga College of Physiotherapy
4
Shanmuga Institute of Post Graduate Medical Sciences
5
Shri Bharani School of Nursing
6
Sivaraj Institute of Medical Science
7
Sivaraj Naturopathy and Yoga Medical College
8
Sivaraj Siddha Medical College
9
Sri Gokulam College of Nursing
10
Sri Gokulam Institute of Paramedical Sciences - Sri Gokulam College of Nursing
11
St. Bonnie White College of Nursing
12
Vivekanandha Nursing College for Women
Sivaganga
1
Matha College of Nursing
2
Rass Academy College of Nursing
3
Sankaralingam Bhuvaneswari College of Pharmacy
Thanjavur
1
Konagar Nadu Nursing and Institute of Medical Technology
2
Kundavaii School of Nursing
3
Our Lady of Health School and College of Nursing
4
Thanjavur Medical College - TMC
The Nilgiris
1
Deva Matha School of Nursing
Theni
1
Annai Dora College of Nursing
2
Government Theni Medical College and Hospital
Thiruchirapalli
1
Child Jesus College of Nursing
2
Fathima College of Pharmacy
3
Jennys College of Nursing
4
Kamalam Viswanathan College of Physiotherapy
5
M.A.M. College of Nursing
6
Nehru College of Nursing
7
Periyar College of Pharmaceutical Sciences for Girls
Thiruvallur
1
Indira School of Nursing
2
Priyadarshini Dental College and Hospital
3
SAMS Paramedica College
Thiruvarur
1
Government Thiruvarur Medical College and Hospital
Thoothukudi
1
CSI St. Luke's Nursing College
2
Parimala School of Nursing
3
St. Ann's School of Nursing
4
Thoothukudi Government Medical College
Tiruchirappalli
1
Rajas Dental College and Hospital
Tirunelveli
1
Aladi Aruna College of Nursing
2
Annasamy Rajammal College of Nursing
3
Antarctica College of Pharmacy - ACP
4
Government Siddha Medical College
5
Nehru Nursing College
6
Pearl Peace Medical Mission Trust
7
Rajas School of Nursing
8
Sardar Rajas College of Nursing
9
Sri K. Ramachandra Naidu College of Nursing
10
Sri Ram Nallamani Yadava College of Pharmacy
11
Tirunelveli Medical College
Tiruppur
1
Bishop's College of Nursing
2
Maharani Nursing College
3
Sara Nursing College
4
Shivparvathi Mandradiar College of Nursing - SPM
Tiruvannamalai
1
Al-Ameen College of Nursing
2
AMJ College of Nursing and School of Nursing
3
Kamalakshi Pandurangan College of Pharmacy
4
St. Benedict's School of Nursing
5
Vignesh Nursing College
Trichy
1
Aroma Bibil College
2
Dr. G. Sakunthala College of Nursing - DGSCN
3
GVN Institute of Medical Sciences
4
J.J. Teacher Training Institution
5
Periyar College of Nursing
6
S.B .G. College of Education
7
Servite College of Nursing
8
Servite Multipurpose Health Worker Training School
9
Tmt. Rajamaniammal Educational Trust School Of Nursing
Vellore
1
Arcot Sri Mahalakshmi Womens College of Nursing - ASMWC
2
Arun School and College of Nursing
3
BPR School and College of Nursing
4
Christian Medical College - CMC Vellore
5
Government Vellore Medical College - GVMC
6
J.P.K.M. School of Nursing and Labtech
7
Scudder Memorial Hospital and Nursing College
8
Sri Narayani College and School of Nursing
9
St. John's College of Nursing
Villupuram
1
ES College of Nursing
2
Government Villupuram Medical College
3
Sri Rangapoopathi College of Nursing
Virudhunagar
1
Arulmigu Kalasalingam College of Pharmacy
2
Suran College of Nursing - SCN