Tamil Nadu Open University Exam Result 2023
Onlineresultportal.com | Updated: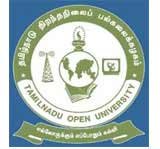 With a mission to increase access to higher education and improve the quality of higher education offered through distance and open education mode, the Tamil Nadu Government has established Tamil Nadu Open University at Chennai in 2002. Since its commencement, the University extends higher education to the needy and underprivileged in Tamil Nadu who was not able to complete their higher education. The growth of Tamil Nadu Open University since past 15 years has been extraordinary with strength of 5, 29,263 students in 113 programmes of study in various disciplines at levels from certificate courses till postgraduate programmes. These are imparted through 13 schools of study, 5 Support Divisions, 1 media Centre and a strong network of 607 learning centres across the state.
This University is one of the 15 Open Universities of India to hold recognition from the University Grants Commission (UGC). Moreover, it also has received approval from UGC to for offering all its academic programmes through the distance mode. Every year thousands of students join Tamil Nadu Open University to gain higher education in fields of Social Science, Humanities, Computer Science, Politics & Public Administration, Special Education & Rehabilitation, Management Studies, Tamil & Cultural Studies, Criminology & Criminal Justice Administration, Education, Science, Journalism & New Media Studies and History & Tourism Studies. Apart from providing quality education, the University has also signed MOUs with Tamil Nadu Agricultural University and National Skill Development Council.
The students hoping to study in Tamil Nadu Open University can check out the admission procedure and details regarding courses, fees structures and notifications at www.tnou.ac.in . In addition this, information of Universities and results of various examinations are available at www.onlineresultportal.com.
Details of Tamil Nadu Open University
Name
TNOU (Tamil Nadu Open University)
Affiliations
UGC
Contact No
044 2430 6600
Website
www.tnou.ac.in
Founded
2002
Email
contact@tnou.ac.in
Address
No 577, Anna Salai Saidapet, Chennai - 600 015.
State
Tamil Nadu
Country
India
List of courses offered by Tamil Nadu Open University

Degree
Duration
Arts Courses
B.A. (Communicative English)
3 Years
B.A. (Economics)
3 Years
B.A. (English)
3 Years
B.A. (French)
2 Years
B.A. (Hindi)
3 Years
B.A. (History)
3 Years
B.A. (Hons) (Social Work)
3 Years
B.A. (Kannada)
3 Years
B.A. (Malayalam)
3 Years
B.A. (Public Administration)
3 Years
B.A. (Sociology)
3 Years
B.A. (Tamil)
3 Years
B.A. (Telugu)
3 Years
B.A. (Travel and Tourism Management)
3 Years
B.A. (Travel and Tourism)
3 Years
B.A. (Urdu)
3 Years
B.Ed.
1 Years
B.S.W.
3 Years
M.A. (Economics)
2 Years
M.A. (English)
2 Years
M.A. (History)
2 Years
M.A. (Political Science)
2 Years
M.A. (Public Administration)
2 Years
M.A. (Social Work)
2 Years
M.A. (Sociology)
2 Years
M.A. (Tamil)
2 Years
Diploma in Early Childhood Education
1 Years
Diploma in Media Art (D.M.Art.)
1 Years
Post Graduate Diploma in Counselling Psychology
1 Years
Post Graduate Diploma in Public Administration
1 Years
Post Graduate Diploma in Public Relations
1 Years
Certificate in Empowering Women through Self Help Groups (CWDL)
6 Months
Certificate in English Language Teaching to Adults (CELTA)
4 Weeks
Certificate in NGO Management
6 Months
Certificate in Rural Development (CRD)
1 Years
Certificate in Teaching of Primary School Mathematics (CTPM)
6 Months
Medical Courses
Diploma in Health Assistant (DHA)
1 Years
Certified Course in Food and Nutrition
2 Years
Science Courses
B.Sc. (Computer Science)
3 Years
B.Sc. (Geography)
3 Years
B.Sc. (Hospitality and Catering Technology)
3 Years
B.Sc. (Mathematics with Computer Science)
3 Years
B.Sc. (Mathematics)
3 Years
B.Sc. (Psychology)
3 Years
M.Sc. (Mathematics)
2 Years
M.Sc. (Psychology)
2 Years
Post Graduate Diploma in Environment & Sustainable Development
2 Years
Management Courses
B.B.A.
3 Years
B.B.A. (Computer Applications)
3 Years
B.B.A. (Marketing)
3 Years
B.Sc. (Hospitality and Hotel Administration)
3 Years
M.B.A.
2 Years
M.B.A. (Hospitality)
2 Years
M.B.A. (Retail Management)
2 Years
Diploma in Food & Beverage Service
6 Months
Diploma in Management
1 Years
PG Diploma in Disaster Management
2 Years
Post Graduate Diploma in Rural Development
1 Years
Post Graduate Program in Software Enterprise Management
2 Years
Commerce Courses
B.A. (Business Economics)
3 Years
B.Com.
3 Years
B.Com. (Accounting and Finance)
3 Years
B.Com. (Banking Management)
3 Years
B.Com. (Computer Applications)
3 Years
B.Com. (Corporate Secretaryship)
3 Years
M.Com.
2 Years
Professional Courses Courses
Diploma in Bakery and Confectionery
18 Months
Information Technology Courses
B.C.A.
3 Years
M.C.A.
3 Years
P.G. Diploma in Information Security (PGDIS)
1 Years
Post Graduate Diploma in Computer Applications (P.G.D.C.A.)
1 Years
Certificate Course in Computer Application
6 Months
Law Courses
Post Graduate Diploma in Human Rights Law (PGDHRL)
1 Years
Post Graduate Diploma in Intellectual Property Rights
1 Years
Vocational Courses Courses
Diploma in Beautician
1 Years
Diploma in Catering Assistant (DCA)
1 Years
Diploma In Database Administration
1 Years
Diploma in Food Production
18 Months
Diploma in Four Wheeler Mechanism (DFWM)
1 Years
Diploma in House Electrician (DHE)
1 Years
Diploma in Mobile Phone Servicing (DMPS)
1 Years
Diploma in Plumbing Technician (DPT)
1 Years
Diploma in Refrigeration & Air-Conditioning
1 Years
Post Graduate Diploma in Spoken English (PGDSE)
1 Years
Fashion and Interior Designing Courses
Diploma in Fashion Designing and Garment Technology
1 Years
Multimedia, Animation and Gaming Courses
Diploma in Animation Software
1 Years
Diploma in Multimedia (DMM)
1 Years
Computer Courses
Diploma in Hardware Maintenance
2 Years
List of colleges affiliated with Tamil Nadu Open University

City
College Name
Chennai
1
Ambal Community College
2
Madras Institute of Fashion Technology - MFT
Coimbatore
1
Indira Gandhi College of Distance Education - IGCDE
2
PSG Offshore Health Care Management Services - PSGOHCMS