Tamil Nadu Veterinary & Animal Science University Exam Result 2023
Onlineresultportal.com | Updated: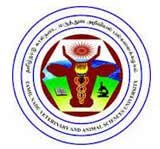 The Tamil Nadu Government realizing the importance of education and research in animal and fisheries science since it is the method of good livelihood and immense productivity towards having a good income for the poor farmers of the State. So, due to this reason the State Government of Tamil Nadu has established Asia's first veterinary and animal Science University on 20th September 1989 at Chennai by the name of Tamil Nadu Veterinary & Animal Sciences University popularly known as TANUVAS.
The mandatory responsibility of this University is to impart quality education by advanced teaching methods and also enable research and extension activities. These are done to help the rural people with the help of various Government organizations in areas of veterinary and animal sciences. The University is also recognized by the Indian Council of Agricultural Research (ICAR) for its research activities.
The University offers undergraduate, postgraduate and research courses like Bachelors in Veterinary Science & Animal Husbandry, B.Tech in Food Technology, Diary Technology and Poultry Processing Technology. Moreover it also provides Masters in Veterinary Science, M.Tech in Food Technology and other postgraduate degrees in Management, Bioinformatics and research courses. Every year hundreds of students approach this University but admission is given only on the basis of merit and those who are called for counseling. Interested students can look for admission details and information related to courses, fees structures and other notifications at www.tanuvas.tn.nic.in.
Moreover, www.onlineresultportal.com is also an exclusive online gateway to gain information of all Indian Universities along with results of important examinations.

Details of Tamil Nadu Veterinary & Animal Science University
Name
TANUVAS (Tamil Nadu Veterinary & Animal Science University)
Affiliations
UGC
Contact No
+91-44-25551586/ 87, 25554555/ 56
Website
www.tanuvas.tn.nic.in
Founded
20 September 1989
Email
info@tanuvas.tn.nic.in
Address
Madhavaram Milk Colony Road, Madhavaram, Chennai, Tamil Nadu
State
Tamil Nadu
Country
India
List of courses offered by Tamil Nadu Veterinary & Animal Science University

Degree
Duration
Science Courses
B.F.Sc.
4 Years
B.F.Sc. (Fish Biology)
4 Years
M.F.Sc.
2 Years
M.Phil. (Biotechnology)
1 Years
Ph.D. (Animal Science)
3 Years
Ph.D. (Fisheries Science)
2 Years
Post Graduate Diploma in Bioinformatics (PGDBI)
1 Years
Management Courses
Post Graduate Diploma in Business Management
2 Years
Agriculture Science and Technology Courses
B.Tech. (Food Technology)
4 Years
B.Tech. (Poultry Production Technology)
4 Years
B.V.Sc. & A.H.
5 Years
M.V.Sc.
2 Years
Ph.D. (Veterinary Science)
3 Years
Post Graduate Diploma in Companion Animal Practice
1 Years
Post Graduate Diploma in Veterinary Laboratory Diagnosis
1 Years
Post Graduate Diploma in Wild Animal Disease Management
1 Years
List of colleges affiliated with Tamil Nadu Veterinary & Animal Science University

City
College Name
Namakkal
1
Veterinary College and Research Institute
Thoothukudi
1
Fisheries College and Research Institute