Tamilnadu Dr. Ambedkar Law University Exam Result 2023
Onlineresultportal.com | Updated: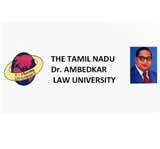 The Government of Tamil Nadu established the Tamil Nadu Dr. Ambedkar Law University at Chennai city in 1997. The creation of this University lies to the mission of imparting advanced spreading of knowledge in the field of law by efficient teaching and research. The name of this University is confirmed after the great jurist and architect of the Indian Constitution Dr. B.R. Ambedkar. The University functions as a nodal agency to strengthen the legal education in the State of Tamil Nadu. This is regarded to be the best Law University in whole of South India recognized by various Government organizations. The Bar Council of India (BCI) and the University Grants Commission (UGC) recognized this esteemed Law University. Moreover, the University is also a proud member of the Association of Indian Universities (AIU, Association of Common Wealth Universities, United Kingdom and Indian Institute of Public Administration, New Delhi.
The University offers legal education in forms of five-years integrated B.A., LL.B., (Hon's), B.Com. , LL.B., (Hon's), B.B.A., LL.B., (Hon's), B.C.A., LL.B., (Hon's) and three-year LL.B (Hons) degree courses at undergraduate levels. Moreover, the postgraduate department offers LLM programmes in various branches of law. These courses are offered in fields of Business Law, Constitutional Law & Human Rights, Intellectual Property Law, International Law & Organization, Environmental Law, Criminal Law, Human Rights and Duties Education/Centre for Human Rights, Labour Law & Administrative Law and Taxation in Law.
All these courses are also taught in its 8 constituent Government Law Colleges and 1 private Law College. Interested students are advised to go through its official website- www.tndalu.ac.in for more details about admission, courses, fees structures, eligibity, admission forms and other important notifications. Moreover, www.onlineresultportal.com is also involved in providing information of all Indian Universities as well as results of important examinations.

Details of Tamil Nadu Agricultural University
Name
TNDALU (Tamilnadu Dr. Ambedkar Law University)
Affiliations
UGC
Contact No
044-24641212
Website
www.tndalu.ac.in
Founded
20 September 1997
Email
vc@tndalu.ac.in
Address
5, Dr. D.G.S. Dinakaran Salai, Poompozhil, Raja Annamalai Puram, Chennai, Tamil Nadu 600028
State
Tamil Nadu
Country
India
List of courses offered by Tamilnadu Dr. Ambedkar Law University

S.N.
Duration
Arts Courses
Post Graduate Diploma in Human Rights and Duties Education
2 Years
Law Courses
B.A. + L.L.B.
5 Years
B.A. + L.L.B. (Hons)
5 Years
L.L.B.
3 Years
L.L.B. (Hons.)
3 Years
Ph.D. (Law)
2 Years
Post Graduate Diploma in Business Law (PGDBL)
2 Years
Post Graduate Diploma in Environmental Law (PGDEL)
2 Years
Post Graduate Diploma in Information Technology Law (P.G.D.I.T.L.)
1 Years
Post Graduate Diploma in Labour Laws (PGDLL)
1 Years
Post Graduate Certificate in Intellectual Property Law and Practice (PGCIPL)
3 Months
List of colleges affiliated with Tamilnadu Dr. Ambedkar Law University

City
College Name
Chennai
1
Dr. Ambedkar Government Law College
Coimbatore
1
Government Law College Coimbatore
Kanchipuram
1
Government Law College Chengalpattu
Madurai
1
Government Law College Madurai
2
Madurai Law College
Salem
1
Central Law College
Thiruchirapalli
1
Government Law College Tiruchirapalli
Tirunelveli
1
Government Law College Tirunelveli
Vellore
1
Government Law College Vellore