The Sanskrit College and University Exam Result 2023
Onlineresultportal.com | Updated: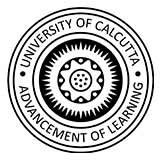 The Sanskrit College and University (formerly, Sanskrit College) is a specialized State Government educational institute which was created especially for the promotion of Sanskrit language. This is one of the oldest educational institutions in India established in 1 June, 1824 situated in Kolkata, West Bengal by the British Empire based on a recommendation by HT James Prinsep and Thomas Babington Macaulay. The Sanskrit College and University rose into prominence and glory when Ishwar Chandra Vidyasagar was the Principal of this institute. It was in 1851 that the college first opened its doors for the students belonging to the non-Brahmin community as well since earlier only Brahmin students were allowed admission.
The Sanskrit College and University offers Undergraduate and Postgraduate courses in Sanskrit language, Pali language, Linguistics and Ancient Indian and World History. This seat of higher learning employs the best faculty members to provide quality education and shape the overall character, mind and career of every student. These faculty members are employed in its respective academic departments which consist of Ancient Indian & World History, Bengali, English, Linguistics, Pali, Philosophy, Political Science, Sanskrit and Traditional Oriental Learning. Apart from this, The Sanskrit College and University are also involved in research and exchange programmes for re-shaping the career of its students.
The young students who want to study in the Sanskrit College and University can look for information about admission, courses, fees structures and other updated information and notifications in its official website- www.sanskritcollege.co.in. Moreover, www.onlineresultportal.com is also helpful for the students to get more information about all Indian Universities state wise.

Details of The Sanskrit College and University
Name
The Sanskrit College and University
Affiliations
UGC
Contact No
2241- 3611/ 2241- 1906
Website
www.sanskritcollege.co.in/
Founded
1824
Email
helpline@sanskritcollege.co.in
Address
1, Bankim Chatterjee Street
City
Kolkata- 700 073
State
West Bengal
Country
India
List of courses offered by The Sanskrit College and University

| Degree | Duration |
| --- | --- |
| B.A. (Hons.) (Linguistics) | 3 Years |
| B.A. (Hons.) (Pali) | 3 Years |
| B.A. (Hons.) Ancient Indian History Culture and Archaeology | 3 Years |
| B.A. (Hons.) Bengali | 3 Years |
| B.A. (Hons.) English | 3 Years |
| B.A. (Hons.) Philosophy | 3 Years |
| B.A. (Hons.) Sanskrit | 3 Years |
| M.A (Ancient Indian History) | 2 Years |
| M.A. (Bengali) | 2 Years |
| M.A. (English) | 2 Years |
| M.A. (Philosophy) | 2 Years |
| M.A. (Sanskrit) | 2 Years |
List of colleges affiliated with The Sanskrit College and University

City
College Name
0 College