Tumkur University Exam Result 2022
Onlineresultportal.com | Updated: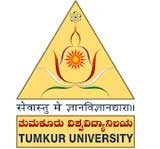 Tumkur University was established in the year 2004 and since its inception it has gained significance as one of the young universities of the country which offers higher education to the students. It is a state university established to cater to the educational needs of the majority of the students who are from the rural background. The university is renowned for its tremendous growth in the development of academic profile and infrastructural facilities.
The university has been recognized as an institute of National Eminence by the UGC and has also gained "B" grade by the NAAC accreditation. It has also been rated as "Three Star" institution under the Karnataka State University Rating Framework (KSURF) released by the state's Higher Education Council, Bengaluru. At present, the university has 17 Post Graduate departments, 02 Constituent colleges and more than 86 affiliated colleges under it imparting higher education to the students. It also offers PhD programmes in all the faculties and the research profile of the university includes 62 research projects from various funding agencies. For more details regarding the facilities, infrastructure, online application forms, results etc student can visit the official website of the university http://tumkuruniversity.ac.in.
Aspirants can also check with www.onlineresultportal.com. It is a comprehensive education portal that offers all the relevant details regarding various universities, colleges, polytechnics, ITI's , ITI's of the country state wise so that you can online download application forms, check out the results, notification dates, admit cards and other important information.

Details of Tumkur University
Name
Tumkur University
Affiliations
UGC
Contact No
0816 225 4546
Website
www.tumkuruniversity.ac.in
Founded
2004
Email
tumkuruniversity2004@gmail.com
Address
Vishwavidyanilaya Karyalaya, B.H Road, Tumakuru, Karnataka 572103
State
Karnataka
Country
India
List of courses offered by Tumkur University

Degree
Duration
Arts Courses
B.F.A.
3 Years
M.A. (Economics)
2 Years
M.A. (English)
2 Years
M.A. (History and Archaeology)
2 Years
M.A. (History)
2 Years
M.A. (Kannada)
2 Years
M.A. (Political Science)
2 Years
M.A. (Social Work)
2 Years
M.A. (Sociology)
2 Years
M.Ed.
2 Years
M.Lib.Sc.
2 Years
Science Courses
M.Sc. (Biochemistry)
2 Years
M.Sc. (Biotechnology)
2 Years
M.Sc. (Chemistry)
2 Years
M.Sc. (Environmental Science)
2 Years
M.Sc. (Mathematical Science)
2 Years
M.Sc. (Mathematics)
2 Years
M.Sc. (Physics)
2 Years
M.Sc. (Psychology)
2 Years
Ph.D.
2 Years
Management Courses
M.B.A.
2 Years
Mass Communications Courses
M.Sc. (Electronic Media)
2 Years
Commerce Courses
M.Com.
2 Years
List of colleges affiliated with Tumkur University

City
College Name
Hubli
1
Shri Channabasaveshwar Teachers Training College
Tumkur
1
Ananya Institute of Commerce and Management
2
Centre for Shridevi Research Foundation - CSRF
3
Digvijaya Rural College of Education
4
Hemadri Institute of Management Studies
5
Indira College of Education
6
KSEF College of Education
7
Mangala First Grade College
8
Nayala College of Education
9
Shri Siddaganga College of Arts Science and Commerce
10
Shridevi College of Education
11
Shridevi Degree College and P.G. Center
12
Shridevi Institute of Management Studies - SIMS
13
Siddartha First Grade College
14
Sree Siddaganga College of Arts, Science and Commerce for Women
15
Sri Devi First Grade College
16
Sri Krishna College of Education
17
Sri Siddhartha Centre for Media Studies - SSCMS
18
Sri Siddhartha College of Education
19
Sri. Siddhartha Institute of Business Management
20
SRS First Grade College
21
Udaya Bharathi Women First Grade
22
University College of Arts
23
University College of Science
24
Vidya Vahini College of Education - VVCE
25
Vidyavahini First Grade College