University of Agricultural Sciences Exam Result 2023
Onlineresultportal.com | Updated: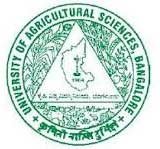 The University of Agricultural Sciences is one of the premier institutions of agriculture in the country which is situated at Bellary Road, Bangalore, Karnataka. Started as a small agricultural research farm in 1899 on just 30 acres of land was upgraded to an agricultural college in 1920 and later on Dr, Zakir Hussian the vice president of India inaugurated the university on 21st August 1964. It now offers courses in various disciplines of Agriculture, Horticulture, Sericulture, Agricultural Marketing & Co-operation, Forestry, Agricultural Engineering, Food Sciences etc. It is now attracting a large number of students from India and abroad to pursue a career in agricultural sciences.
The university is accredited by ICAR and ranked first in South India and 6th at National Level. The university produces a large number of JRF, SRF and ARS scientists and is also the two times recipient of Sardar Patel Best University Award. It offers 8 undergraduate degree programmes in the faculty of agriculture, along with Postgraduate, certificate and nondegree courses to the students in various disciplines. Under the Swavalambana scheme sponsored by the state government, it offers 12 weeks training programs for rural youth in the field of bakery, mushroom production and Nursery rising Management. The university not only providing the exceptional academic programs but also research facilities to the students as well. For more details, students can visit the official website http://www.uasbangalore.edu.in.
Students can also visit www.onlineresultportal.com as well which is an education portal that offers comprehensive information regarding various courses, online downloading of application forms, result, admit card of various universities across the country.
University of Agricultural Sciences Result 2023
The University of Agricultural Sciences (UAS), traceable to Bangalore city in the Indian state of Karnataka, makes available the examination results of its affiliated courses on its official portal, https://uasbangalore.edu.in/index.php/kannada-uas. Students awaiting their UAS examination results are required to visit its official website to check/access their results. Besides, they are advised to stay updated about the result declaration dates.
After the UAS examiners declare the exam results, you must go to the home page of its official web portal. Here, search for and then tap the "Exams" tab, after which the system gets directed to a new page displaying a list of results. Continue by clicking on the relevant result link and then your exam results are viewable on the screen. Remember to keep a print copy of your UAS exam result for later reference. Also, you must check all details in your exam result and report any errors to the UAS authorities for the mandatory corrections.

Details of University of Agricultural Sciences
Name
University of Agricultural Sciences
Affiliations
UGC
Contact No
0091-836-2214420
Website
www.uasd.edu
Founded
October 1, 1986
Email
registrar@uasd.in
Address
Bengaluru, Karnataka, India
State
Karnataka
Country
India
List of courses offered by University of Agricultural Sciences

Degree
Duration
Engineering Courses
M.Tech. (Agricultural Engineering)
2 Years
Science Courses
Ph.D. (Home Science)
3 Years
Management Courses
M.B.A. (Agri-business)
2 Years
Agriculture Science and Technology Courses
B.Sc. (Agriculture)
4 Years
B.Sc. (Forestry)
4 Years
M.Sc. (Agricultural Economics)
2 Years
M.Sc. (Agricultural Entomology)
2 Years
M.Sc. (Agricultural Extension Education)
2 Years
M.Sc. (Agricultural Microbiology)
2 Years
M.Sc. (Agriculture)
2 Years
M.Sc. (Agronomy)
2 Years
M.Sc. (Forestry)
2 Years
M.Sc. (Genetics and Plant Breeding)
2 Years
M.Sc. (Plant Pathology)
2 Years
M.Sc. (Seed Science & Technology)
2 Years
M.Sc. (Soil Science & Agricultural Chemistry)
2 Years
M.Tech. (Agricultural Process and Food Engineering)
2 Years
M.Tech. (Farm Power & Machinery)
2 Years
M.Tech. (Soil and Water Engineering)
2 Years
Ph.D. (Agriculture)
3 Years
List of colleges affiliated with University of Agricultural Sciences

City
College Name
Muzaffarnagar
1
Roorkee Engineering and Management Technology Institute
Raichur
2
College of Agriculture