University of Kalyani Exam Result 2023
Onlineresultportal.com | Updated: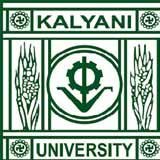 The University of Kalyani is a State Government educational institute which is administered by the Government of West Bengal. This University is regarded to be an affiliating and research University which offers courses at undergraduate and postgraduate levels of education. This University provides affiliation to over 44 colleges at Nadia, Murshidabad and North 24 Parganas. This Public University was established in 1960 at Nadia District in West Bengal. The University of Kalyani is a type of urban campus which measures to 400 acres of land having facilities of Central Library, Finishing School, Gymnasium, Heath Centre, Hostels, Guest House, National Service Scheme, etc.
The University campus is roughly 50 kilometers from Kolkata City. This Unitary University is a haven for the local students studying various disciplines of Arts, Science, Education, Engineering, Management and Agriculture. This premium University is also recognized by the University Grants Commission, Association of Indian Universities and All India Council for Technical Education. Moreover, the National Assessment and Accreditation Council have accredited "A" grade upon the University of Kalyani.
The University of Kalyani offers undergraduate and postgraduate courses in Anthropology, Biochemistry & Biophysics, Botany, Chemistry, Microbiology, Physics, Zoology, Mathematics, Engineering & Technology, Computer Science, Business Administration, Visual Arts, English, Adult & Continuing Education, Economics, Folklore, History, Commerce and many more demanding and related subjects on the list. In addition to that, the most remarkable achievement made by the University of Kalyani is the development of Hepatitis C Nosode which fights against Cancer. This is developed by the team of Molecular Biologists of this University.
Aspiring students can check the official website of the University of Kalyani – www.klyuniv.ac.in for admission details, courses, fee structures and other important notifications. Moreover, www.onlineresultportal.com is also helpful for the students for getting the information of all Indian Universities.
Details of University of Kalyani
Name
University of Kalyani
Affiliations
UGC
Contact No
(033) 2582-8750 | (033) 2582-8378 (FAX)
Website
www.klyuniv.ac.in/
Founded
1 November 1960
Email
kuhelpdesk@klyuniv.ac.in
Address
University Road, Near Kalyani Ghoshpara Railway Station, District Nadia
City
Kalyani
State
West Bengal
Country
India
List of courses offered by University of Kalyani

Degree
Duration
Arts Courses
B.A. (Communicative English)
3 Years
B.A. (English)
3 Years
B.A. (Geography)
3 Years
B.A. (History)
3 Years
B.A. (Hons.) (Geography)
3 Years
B.A. (Hons.) (Economics)
3 Years
B.A. (Hons.) (English)
3 Years
B.A. (Hons) (History)
3 Years
B.A. (Hons) (Philosophy)
3 Years
B.A. (Hons) (Political Science)
3 Years
B.A. (Hons) (Sociology)
3 Years
B.A. (Philosophy)
3 Years
B.A. (Sociology)
3 Years
B.A. (Travel and Tourism Management)
3 Years
B.Ed.
1 Years
B.P.Ed.
3 Years
Bachelor of Library and Information Science (B.Lib.I.Sc.)
1 Years
M.A. (Bengali)
2 Years
M.A. (Economics)
2 Years
M.A. (Education)
2 Years
M.A. (English)
2 Years
M.A. (Folklore Studies)
2 Years
M.A. (History)
2 Years
M.A. (Political Science)
2 Years
M.A. (Sociology)
2 Years
M.Ed.
2 Years
M.Lib.Sc.
2 Years
M.P.Ed.
2 Years
Engineering Courses
B.Tech. (Electronics and Instrumentation Engineering)
4 Years
Science Courses
B.Sc. (Chemistry)
3 Years
B.Sc. (Computer Applications)
3 Years
B.Sc. (Defence Studies)
3 Years
B.Sc. (Environmental Science)
3 Years
B.Sc. (Hons.) (Zoology)
3 Years
B.Sc. (Hons.) (Chemistry)
3 Years
B.Sc. (Hons) (Mathematics)
3 Years
B.Sc. (Hons) (Microbiology)
3 Years
B.Sc. (Hons) (Physics)
3 Years
B.Sc. (Molecular Biology)
3 Years
M.Phil. (Environmental Sciences)
2 Years
M.Sc. (Biochemistry)
2 Years
M.Sc. (Bio Physics)
2 Years
M.Sc. (Biotechnology)
2 Years
M.Sc. (Botany)
2 Years
M.Sc. (Chemistry)
2 Years
M.Sc. (Environmental Science)
2 Years
M.Sc. (Geography)
2 Years
M.Sc. (Mathematics)
2 Years
M.Sc. (Microbiology)
2 Years
M.Sc. (Molecular Biology)
2 Years
M.Sc. (Physics)
2 Years
M.Sc. (Physiology)
2 Years
M.Sc. (Statistics)
2 Years
M.Sc. (Zoology)
2 Years
Management Courses
M.A. (Rural Development)
2 Years
M.B.A.
2 Years
Commerce Courses
B.Com. (Tourism & Travel Mgmt.)
3 Years
M.Com.
2 Years
Agriculture Science and Technology Courses
B.Sc. (Sericulture)
3 Years
Information Technology Courses
B.Tech. (Information Technology)
4 Years
M.C.A.
3 Years
M.Tech. (Computer Science and Engineering)
2 Years
List of colleges affiliated with University of Kalyani

City
College Name
Kolkata
1
Eastern Institute of Management - EIM
2
Institute of Mass Communication Film and Television Studies - IMCFTS
Murshidabad
1
Aurangabad B.Ed Training College
2
Basantapur Education Society's Education College
3
Bengal College of Education
4
Berhampore College
5
Berhampore Girls College
6
Bimal Chandra College of Law - BCCL
7
Central Sericultural Research and Training Institute
8
Dr. Sarvepalli Radhakrishnan Teachar's Training College
9
Dukhulal Nibaran Chandra College
10
Dumkal College
11
Hazi A.K. Khan College
12
Jakir Hossain B.Ed College
13
Jalangi B.Ed. College
14
Jangipur College
15
Jatindra Rajendra Mahavidyalaya
16
Jiaganj Institute of Education and Training - JIET
17
Kandi Raj College
18
Krishnath College
19
Lalgola College
20
Minerva Academy B.Ed College
21
Mohammad Abdul Bari Institute of Juridical Science - MABIJS
22
Monarch College of Art and Technology
23
Murshidabad Adarsha Mahavidyalaya
24
Murshidabad College of Engineering and Technology
25
Muzaffar Ahmed Mahavidyalaya
26
Nabagram Amar Chand Kundu College
27
Nagar College
28
Nur Mohammad Smriti Mahavidyalaya
29
Panchthupi Haripada-Gouribala College
30
Pandit Raghunath Murmu Teachers' Training College
31
Prabharani B.Ed. College
32
Prabharani B.P.Ed College
33
Prof. Sayed Nurul Hassan College
34
Raja Birendra Chandra College
35
Rani Dhanya Kumari College
36
S.D. Memorial B.P.Ed College
37
Sagardighi Mahavidyalaya
38
Sagardighi Teacher's Training College
39
Sewnarayan Rameswar Fatepuria College
40
Subhas Ch. Bose Centenary College
41
Union Christian Training College
Nadia
1
Asannagar Madan Mohan Tarkalankar College
2
Bagchi-Jamsherpur Namita-Sankar B.Ed. College
3
Baliadanga Sarif B.Ed. College
4
Bethuadahari College
5
Chaitanya College of Education
6
Chakdaha College
7
Chapra Bangaljhi Mahavidyalaya
8
Dr. B.R. Ambedkar College
9
Dr. K.R. Adhikary College of Optometry and Paramedical Technology
10
Dwijendralal College
11
Haringhata Mahavidyalaya
12
J.R.S.E.T. College of Education
13
Jrset College of Law
14
Kalyani Mahavidyalaya
15
Karimpur Pannadevi College
16
Krishnagar Government College
17
Krishnagar Women's College - KWC
18
Krishnanagar B.Ed. College
19
Nabadwip Vidyasagar College
20
Netaji Subhas Regional Institute of Co-Operative Management
21
Pritilata Waddedar Mahavidyalaya
22
Ranaghat College
23
Renuka Debi B.Ed. College
24
Santipur College
25
Sarif B.Ed College
26
Shimurali Sachinandan College of Education
27
Snehangshu Kanta Acharya Institute of Law - SKAIL
28
Society for Remedial Education Assessment Counselling Handicapped
29
Srikrishna College
30
Sudhiranjan Lahiri Mahavidyalaya
North 24 Parganas
1
Kanchrapara College