University of North Bengal Exam Result 2023
Onlineresultportal.com | Updated: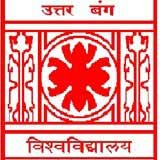 A premium educational institution- The University of North Bengal is set in the eye-catching surroundings of the foothills of higher Himalayan region with close proximity to the mighty Kanchenjunga peak. This seat of higher learning was established by the West Bengal Government in 1962 at Raja Rammohanpur in Darjeeling District. However, the second campus is located in Danguajhar in Jalpaiguri District. Since its establishment this University has been successfully carried out its responsibility of imparting higher education and research to all sections of people of this region. This University is centre of higher education where students from North Bengal, West Bengal, Sikkim, Bihar and also SAARC Countries like Bhutan, Nepal and Bangladesh are attracted to this premium University to attain quality knowledge.
The University of North Bengal consists of 23 Departments in the faculties of Arts, Commerce, Science and Law. It offers undergraduate and postgraduate degree courses in Anthropology, Biotechnology, Botany, Computer Science & Applications, Chemistry, Environmental Science, Geography, Mathematics, Pharmacy, Microbiology, Physics, Tea Science, Zoology, Languages (Bengali, English, Hindi and Nepali), Education, Economics, Political Science, Management, Sociology, Philosophy, Psychology, History, Strategic &Area Studies, Commerce, Law, Library &Information Science and Adult Continuing Education Extension & Field Outreach. All these courses are recognized by the University Grants Commission. Moreover, this University is also involved in various research and academic programmes. In addition to that, this seat of higher learning is bestowed with world-class facilities like any other modern University.
Aspiring students hoping to get admission to the University of North Bengal can check its official website – www.nbu.ac.in for admission notifications, courses, fee structures and other updated details. Moreover, www.onlineresultportal.com also provides information about other Indian Universities.

Details of University of North Bengal
Name
UNB (University of North Bengal)
Affiliations
UGC
Contact No
+91 0353-277633, 2776313
Website
www.nbu.ac.in
Founded
1962
Email
regnbu@sancharnet.in
Address
The Registrar, University of North Bengal, Raja Rammohunpur, P.O.-N.B.U.
City
Darjeeling
State
West Bengal
Country
India
List of courses offered by University of North Bengal

| Degree | Duration |
| --- | --- |
| B.A. | 3 Years |
| B.P.Ed. | 3 Years |
| Bachelor of Library and Information Science (B.Lib.I.Sc.) | 1 Years |
| M.A. | 2 Years |
| M.A. (Economics) | 2 Years |
| M.A. (History) | 2 Years |
| M.A. (Political Science) | 2 Years |
| M.A. (Sociology) | 2 Years |
| Diploma in French | 3 Years |
| Post Graduate Diploma in Tourism & Hotel Management | 2 Years |
| B.Pharm | 4 Years |
| M.Sc. | 2 Years |
| M.Sc. (Anthropology) | 2 Years |
| M.Sc. (Botany) | 2 Years |
| M.Sc. (Computer Science) | 2 Years |
| M.Sc. (Mathematics) | 2 Years |
| M.Sc. (Microbiology) | 2 Years |
| M.Sc. (Physics) | 2 Years |
| M.Sc. (Zoology) | 2 Years |
| B.B.A. | 3 Years |
| M.B.A. | 2 Years |
| PG Diploma in Disaster Management | 2 Years |
| PGDTM - Post Graduate Diploma in Tea Management | 1 Years |
| Post Graduate Diploma in Marketing Management | 2 Years |
| Post Graduate Diploma in Rural Management (P.G.D.R.M.) | 2 Years |
| PGDJMC - Post Graduate Diploma in Journalism and Mass Communication | 1 Years |
| B.Com. | 3 Years |
| B.Com. (Hons.) | 3 Years |
| M.Com. | 2 Years |
| Post Graduate Diploma in Remote Sensing and Geographical Information System (GIS) | 2 Years |
| B.C.A. | 3 Years |
| M.C.A. | 3 Years |
| Post Graduate Diploma in Computer Applications (P.G.D.C.A.) | 1 Years |
| Post Graduate Diploma in Information Technology (PGDIT) | 1 Years |
| L.L.B. | 3 Years |
| L.L.M. | 2 Years |
| Post Graduate Diploma in Environmental Law (PGDEL) | 2 Years |
List of colleges affiliated with University of North Bengal

City
College Name
Cooch Behar
1
Acharya Brojendra Nath Seal College
2
Cooch Behar B.Ed Training College
3
Coochbehar College
4
Dewanhat Mahavidyalaya
5
Dinhata College
6
Mathabhanga College
7
Mekhliganj College
8
Netaji Subhas Mahavidyalaya
9
Post Graduate College of Physical Education for Women
10
Sitalkuchi College
11
Thakur Panchanan Mahila Mahavidyalaya
12
Tufanganj Mahavidyalaya
13
University B.T. and Evening College
Dakshin Dinajpur
1
Balurghat Mahila Mahavidyalaya
2
Buniadpur Mahavidyalaya
3
Dewan Abdul Gani College
4
Gangarampur College
Darjeeling
1
Bijanbari Degree College
2
Cluny Women's College
3
Darjeeling Government College
4
Indian Institute of Legal Studies - IILS
5
Kalimpong College
6
Kalipada Ghosh Tarai Mahavidyalaya
7
Kurseong College
8
Loreto College
9
Pragati College of Education
10
R.K.B.T. College
11
Salesian College
12
Siliguri B.Ed. College
13
Siliguri College
14
Siliguri College of Commerce
15
Siliguri Mahila Mahabidyalaya
16
Sonada Degree College
17
St. Joseph's College
18
Vidyasagar College of Education - VCE
Jalpaiguri
1
Alipurduar College
2
Ananda Chandra College
3
Ananda Chandra Training College
4
Ananda Chandra Training College
5
Anandachandra College of Commerce
6
Birpara College
7
Eastern Dooars B.Ed. College
8
Falakata College
9
Jalpaiguri Law College
10
Maynaguri College
11
Model B.P.Ed. College
12
Nani Bhattacharya Smarak Mahavidyalaya
13
North Bengal St. Xavier's College
14
P.D. Women's College
15
Parimal Mitra Smriti Mahavidyalaya
16
Sukanta Mahavidyalaya
17
Vivekananda College
Malda
1
Kaliachack College
2
Malda College
3
Malda Women's College
4
Pakuahat Degree College
5
Satish B.Ed. College
Siliguri
1
Damber Singh Degree College
2
Gyan Jyoti College
3
Salesian College
4
Surya Sen Mahavidyalaya
Uttar Dinajpur
1
Dr. Meghnad Saha College
2
Islampur College
3
Kaliyaganj College
4
Raiganj B.Ed. College
5
Raiganj College - University College
6
Shree Agrasen Mahavidyalaya