Utkal University of Culture Exam Result 2023
Onlineresultportal.com | Updated: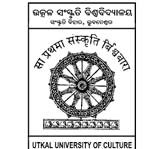 In the year 1999, the Utkal University of Culture is established at Bhubaneswar in the Indian State of Orissa as a Public University. This University is first educational institute of India which was founded to promote education, research and training in diverse specialties of culture which includes languages, literature, religions, visual arts, performing arts, sculpture, architecture folklore and tribal studies. The University is a University Grants Commission (UGC) recognized educational institution and has the special right to provide affiliation to any college or institution which offers courses in various fields of culture. It is also a member of Association of Indian Universities (AIU).The University has decided certain rules and regulation for the admission and students were admitted only on the basis of their good academic record.
The University offers undergraduate and postgraduate courses under the faculty of Cultural Studies, Architecture & Archaeology, Language & Literature, Visual Arts, Performing Arts and other certificate courses, M.Phil programmes and self-financing courses. Utkal University of Culture is the only University to offer courses on various spheres of culture and this is the reason why students flock to this place to pursue their higher studies. Moreover, this University offers enough facilities and opportunity for the students and researchers to take part in workshops, seminars, lectures, conferences, etc. Moreover, field study and conducted tours are also organized for the students to have their education in practical way. More details about Utkal University of Culture can be obtained from its official website- www.uuc.ac.in about admission notice, notifications, updated information, fees, admit cards, etc. On the other hand, www.onlineresultportal.com is also helpful for the students to get information about all Indian Universities, courses, downloading of admit cards and examination results.
Utkal University of Culture Exam Result 2023 at uuc.ac.in
The Utkal University of Culture (UUC) makes available the exam results of its various academic programs on its official web portal, https://uuc.ac.in/. Candidates appearing for the UUC exams can check their respective exam results via the official website following result declaration.
Once the UUC examiners upload the exam results, you have to first visit the home page of the official portal. In your next step, you must locate the "Quick Links" section, and then, tap on the "Examination Results" link to be directed to a new page displaying a list of results. Now, go on to locate the relevant UUC examination result and tap the related "Download" button, after which the system will display the exam result on the screen. Note, keeping a print copy of the UUC exam result for record purposes is mandatory.
Students are advised to collect their UUC original marksheets from the respective institute as per the given schedule.

Details of Utkal University of Culture
Name
Utkal University of Culture
Affiliations
UGC
Contact No
0674 297 2312
Website
www.uuc.ac.in
Founded
1999
Email
mailboxuuc@gmail.com
Address
Sanskruti Vihar, Madanpur, Bhubaneswar – 752054
State
Odisha
Country
India
List of courses offered by Utkal University of Culture

| Degree | Duration |
| --- | --- |
| M.A. in Culture Studies | 2 years |
| M.A. in Buddhist Studies | 2 years |
| M.A. in South and South-East Asian Studies | 2 years |
| M.A. in Cultural Heritage and Conservation | 2 years |
| M.Phil Programme in Odissi Vocal | 2 years |
| M.Phil Programme in Odissi Dance | 2 years |
| M.Phil Programme in Hindustani Vocal | 2 years |
| M.Phil Programme in Drama | 2 years |
| Bachelor of Performing Art | 4 Years |
| Bachelor in Visual Art | 4 Years |
| Bachelor Degree in Fashion Design | 4 Years |
| Bachelor Degree in Interior Design | 4 Years |
| Bachelor Degree in Textile Design | 4 Years |
| Bachelor in Tourism and Travel Management | 4 Years |
| Bachelor in Hotel Management | 4 Years |
List of colleges affiliated with Utkal University of Culture

| S.No. | College Name |
| --- | --- |
| 1 | Utkal Sangeet Mahavidyalaya |
| 2 | B.K.College of Art and Craft |
| 3 | Govt. College of Art and Craft |
| 4 | Odissi Research Centre |
| 5 | State Institute of Hotel Management |
| 6 | www.sihmbalangir.org |
| 7 | Dhauli College of Art and Craft |
| 8 | Bhadrak College of Art and Crafts |
| 9 | Balasore Art and Craft College |
| 10 | National Institute of Fashion Design |
| 11 | Biju Pattnaik College of Hotel Management and Tourism |
| 12 | Guru Harekrushna Behera College of Art and Culture |
| 13 | Central Institute of Hotel Management & Catering |
| 14 | Kalayatan College of Art and Crafts |
| 15 | Premiere Institute of Hotel Management, Catering Technology & Tourism |
| 16 | Jaydev Institute of Social Science & Research |
| 17 | National Institute of Hotel Management & Tourism |
| 18 | Academy of Management Studies |
| 19 | Sambad School of Media and Culture |
| 20 | Regional Institute of Social Science of Research |
| 21 | Yuvodaya College of Advance Technology |
| 22 | Asian institute of Social Science and Technology, |
| 23 | Xavier College of Hotel Management |
| 24 | National Institute of Social Work and Social Science |
| 25 | Gopabandhu Institute of Social Sciences and Management |
| 26 | Indian Institute of Yogic Science & Research |
| 27 | Orissa Academy of Social Sciences and Integrated Studies |
| 28 | Institute of Management and Culinary Arts |
| 29 | Ashutosh Maharaj College of Management & Technology |
| 30 | Bhubaneswar School of Hotel Management & Tourism |
| 31 | Academy of Yoga and Oriental Studies |
| 32 | Global Institute of Engineering and Management |
| 33 | Swosti Institute of Management and Social Studies |
| 34 | NYSASDRI School of Journalism and Social Work |
| 35 | Biju Patnaik Institute of Information Technology and Management Studies |
| 36 | Shalom Institute of Management Studies |
| 37 | Sivananda Yoga Vedanta Academy |
| 38 | IMB School of Hospitality |
| 39 | DRIEMS School of Hotel Management |
| 40 | Trytoon Academy |