Utkal University Exam Result 2023
Onlineresultportal.com | Updated: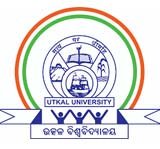 Utkal University (Vani Vihar) is one of the oldest and prestigious University of Orissa and the 17th oldest University in India. Established in 1943, this University is located in Bhubaneswar with over capacity of 6000 students studying in the postgraduate department in the University. This is regarded to one of the largest University in the country since it affiliates a large number of colleges which counts up to 267 general colleges, 15 law colleges, 6 medical and pharmacy colleges.
Around 2.5 lakh students were studying at various affiliated colleges in the undergraduate programme. This seat of higher learning is recognized by the University Grants Commission and is accredited with "B" Grade by the National Assessment and Accreditation Council (NAAC). The university has jurisdiction over nine districts in Orissa: Anugul, Cuttack, Dhenkanal, Jajapur, Jagatsinghapur, Kendrapara, Khordha, Nayagarh and Puri catering to the needs of higher education residing in these areas.
The University offers various courses in areas of Arts, Science and Business Studies & Management. It offers courses in Economics, History, Archaeology, Anthropology, English, History, Law, Library & Information Science, Odia, Philosophy, Political Science, Psychology, Public Administration, Sanskrit, Sociology, Women Studies, Biotechnology, Botany, Chemistry, Computer Science & Applications, Geography, Geology, Mathematics, Physics, Pharmacy, Statistics, Zoology, Business Administration, Commerce and Personnel Management & Industrial Relations.
Admission is offered to these courses on the basis of the admission test conducted by the University. Moreover, students were also provided the facilities like library, guest house, hostels, canteens, health centre, NSS, sports, placement cell and population research centre. Other information can be obtained from the University website- www.utkaluniversity.nic.in about admission, fees and other notifications. In addition to this, www.onlineresultportal.com also provides accurate information about all Indian Universities, courses and also option to let the students download their admit cards and check results of various examinations.
Utkal University Exam Result 2023 at cbcs19.uuems.in
Utkal University (UU) releases the provisional exam results of its academic programs on its official website, https://cbcs19.uuems.in/CBCS_Result/. Candidates appearing for the UU exams can access their respective exam results via the official portal.
After the UU authorities declare the examination results, you have to visit the UU official web portal. On the Student Login page that appears on the screen, you are required to enter your login credentials - "Registration Number" and "Date of Birth" / "Mobile Number" – and then tap on the "Submit" tab. Once you enter your login details correctly, your UU exam result comes up on the screen. Make sure to maintain a print copy of the UU exam result for record purposes.
Students are also required to collect their original marksheets from their respective institutes on the scheduled dates. Also, they can apply for revaluation of their UU exam papers if they are not satisfied with their exam marks.

Details of Utkal University
Name
Utkal University
Affiliations
UGC
Contact No
0674 256 7940
Website
www.utkaluniversity.nic.in
Founded
27 November 1943
Email
vc@utkaluniversity.nic.in
Address
Vani Vihar, Bhubaneswar, Odisha 751004
State
Odisha
Country
India
List of courses offered by Utkal University

| Degree | Duration |
| --- | --- |
| M.A. (Ancient Indian History and Archaeology) | 2 Years |
| M.A. (Anthropology) | 2 Years |
| M.A. (Applied Economics) | 2 Years |
| M.A. (English) | 2 Years |
| M.A. (Geography) | 2 Years |
| M.A. (History) | 2 Years |
| M.A. (Mathematics) | 2 Years |
| M.A. (Oriya) | 2 Years |
| M.A. (Philosophy) | 2 Years |
| M.A. (Political Science) | 2 Years |
| M.A. (Psychology) | 2 Years |
| M.A. (Public Administration) | 2 Years |
| M.A. (Sanskrit) | 2 Years |
| M.A. (Sociology) | 2 Years |
| M.A. (Statistics) | 2 Years |
| M.A. (Women's Studies) | 2 Years |
| M.Lib.Sc. | 2 Years |
| M.Phil. (Analytical & Applied Economics) | 2 Years |
| M.Phil. (Ancient Indian History Culture & Archaeology) | 2 Years |
| M.Phil. (Economics) | 2 Years |
| M.Phil. (English) | 2 Years |
| M.Phil. (Geography) | 2 Years |
| M.Phil. (History) | 2 Years |
| M.Phil. (Mathematics) | 2 Years |
| M.Phil. (Philosophy) | 2 Years |
| M.Phil. (Political Science) | 2 Years |
| M.Phil. (Psychology) | 2 Years |
| M.Phil. (Public Administration) | 18 Months |
| M.Phil. (Sanskrit) | 2 Years |
| M.Phil. (Sociology) | 2 Years |
| M.Phil. (Statistics) | 2 Years |
| Ph.D. (Ancient Indian History, Culture and Arch.) | 5 Years |
| Ph.D. (English) | 3 Years |
| Ph.D. (History) | 3 Years |
| Ph.D. (Library & Information Science) | 3 Years |
| Post Graduate Diploma in Chinese Studies | 1 Years |
| M.E. (Knowledge Engineering) | 2 Years |
| M.Tech. (Information Technology) | 2 Years |
| B.Pharm | 4 Years |
| M.Pharm. | 2 Years |
| M.Phil. (Anthropology) | 2 Years |
| M.Phil. (Botany) | 1 Years |
| M.Phil. (Chemistry) | 1 Years |
| M.Phil. (Geology) | 2 Years |
| M.Phil. (Physics) | 2 Years |
| M.Phil. (Zoology) | 1 Years |
| M.Sc. (Anthropology) | 2 Years |
| M.Sc. (Aquaculture & Fishery Microbiology) | 2 Years |
| M.Sc. (Biotechnology) | 2 Years |
| M.Sc. (Botany) | 2 Years |
| M.Sc. (Chemistry) | 2 Years |
| M.Sc. (Computer Science) | 2 Years |
| M.Sc. (Geology) | 2 Years |
| M.Sc. (Mathematics) | 2 Years |
| M.Sc. (Physics) | 2 Years |
| M.Sc. (Statistics) | 2 Years |
| M.Sc. (Zoology) | 2 Years |
| M.Tech. (Computer Science) | 2 Years |
| Ph.D. (Anthropology) | 3 Years |
| Ph.D. (Botany) | 3 Years |
| Ph.D. (Chemistry) | 3 Years |
| Ph.D. (Computer Science) | 3 Years |
| Ph.D. (Geology) | 3 Years |
| Ph.D. (Mathematics) | 3 Years |
| B.B.A. | 3 Years |
| B.B.A. + M.B.A. | 5 Years |
| M.A. (Personnel Management and Industrial Relations) | 2 Years |
| M.B.A. | 2 Years |
| M.Phil. (Personal Management And Industrial Relation) | 2 Years |
| Post Graduate Diploma in Rural Development | 1 Years |
| Master In Development Journalism & Electronic Communication | 2 Years |
| M.Com. | 2 Years |
| M.Phil. (Commerce) | 1 Years |
| Ph.D. (Commerce) | 3 Years |
| Post Graduate Diploma in Remote Sensing and Geographical Information System (GIS) | 2 Years |
| B.C.A. | 3 Years |
| B.C.A. + M.C.A. | 5 Years |
| B.Sc. (Information Technology) | 3 Years |
| M.C.A. | 3 Years |
| Post Graduate Diploma in Computer Applications (P.G.D.C.A.) | 1 Years |
| L.L.M. | 2 Years |
| Ph.D. (Law) | 2 Years |
| P.G. Diploma in Yoga Education (D.Y.Ed.) | 1 Years |
| Post Graduate Diploma in Yoga | 2 Years |
List of colleges affiliated with Utkal University

| S.No. | College Name |
| --- | --- |
| 1 | Academy of Management and Information Technology - AMIT, Khordha |
| 2 | Alaka Mahabidyalaya, Jagatsinghpur |
| 3 | Alarnath Dhandamulak Mahavidyalaya, Puri |
| 4 | Anchalika Degree Mahavidyalaya, Jagatsinghpur |
| 5 | Arya School of Management and Information Technology, Bhubaneswar |
| 6 | Ashutosh Maharaj College of Management and Technology - AMCMT, Baripada |
| 7 | Asian School of Business Management - ASBM, Bhubaneswar |
| 8 | Astaranga College, Puri |
| 9 | Bahugram College, Cuttack |
| 10 | Baishimauza College, Jagatsinghpur |
| 11 | Baji Rout Memorial College, Bhubaneswar |
| 12 | Balanga College, Puri |
| 13 | Bali Khanda College, Balasore |
| 14 | Banki College (Autonomous), Cuttack |
| 15 | Bapujee College, Bhubaneswar |
| 16 | Bharatiya Vidya Bhavan, Bhubaneswar |
| 17 | Bhubaneswar College of Computer Science and Technology, Bhubaneswar |
| 18 | Bhubaneswar Institute of Management and Information Technology - BIMIT, Bhubaneswar |
| 19 | Bibhuti Kannungo College of Art and Craft, Bhubaneswar |
| 20 | Biju Patnaik Institute of Information Technology and Management Studies - BIITM, Bhubaneswar |
| 21 | Biju Pattanaik College of Hotel Managementand and Tourism, Social Work, Journalism, Bhubaneswar |
| 22 | Biju Pattanaik College of Hotel Managementand and Tourism, Social Work, Journalism, Bhubaneswar |
| 23 | Biraja Mahila Mahavidyalaya, Jajapur |
| 24 | Biraja Womens College, Jajapur |
| 25 | BJB Autonomous College, Bhubaneswar |
| 26 | BP College of Science and Education, Bhubaneswar |
| 27 | BR Science College, Kendrapara |
| 28 | Brahmonjharilo Mahavidyalaya, Cuttack |
| 29 | BRM Law College, Bhubaneswar |
| 30 | Brundaban Subudhi College, Nayagarh |
| 31 | Capital Computer College, Bhubaneswar |
| 32 | Capital Law College, Bhubaneswar |
| 33 | Central Institute of Hotel Management and Catering, Bhubaneswar |
| 34 | Chaitnya Sahoo College of Science and Arts, Cuttack |
| 35 | Chakradhar Institute of Rehabilitation Science - CIRS, Bhubaneswar |
| 36 | Chandbali College, Bhadrak |
| 37 | Chetana College of Special Education, Bhubaneswar |
| 38 | Chitalo Mohavidyalaya, Jajapur |
| 39 | Chitrotpala Women's College, Kendrapara |
| 40 | Choudwar College, Cuttack |
| 41 | Christ College, Cuttack |
| 42 | City Womens College, Bhubaneswar |
| 43 | College of Nursing Cuttack, Cuttack |
| 44 | Cuttack College, Cuttack |
| 45 | DAV School of Business Management - DSBM, Bhubaneswar |
| 46 | Derabish Degree College, Kendrapara |
| 47 | Dharmasala Mahavidyalaya, Jajapur |
| 48 | Dhenkanal Autonomous College, Dhenkanal |
| 49 | Dhenkanal Law College, Dhenkanal |
| 50 | Dhenkanal Mahila Mahavidyalaya, Jagatsinghpur |
| 51 | DR Nayapali College - DRNC, Bhubaneswar |
| 52 | Dr. Abhin Chandra Homoeopathic Medical College and Hospital, Bhubaneswar |
| 53 | DRIEMS School and College of Nursing, Cuttack |
| 54 | DRIEMS School of Professional Studies - DSPS, Cuttack |
| 55 | DS Law College, Cuttack |
| 56 | Ekamra College, Bhubaneswar |
| 57 | Emarti Devi Women's College, Cuttack |
| 58 | Gandhi Dental College, Bhubaneswar |
| 59 | Gangadhar Mohapatra Law College, Puri |
| 60 | Gopabandhu Ayurvedic Mahavidyalaya, Puri |
| 61 | Gopabandhu Choudhury College - GC College, Jajapur |
| 62 | Gopabandhu Institute of Hotel Management - GIHM, Bhubaneswar |
| 63 | Gopabandhu Women's College, Cuttack |
| 64 | Government College Angul (Autonomous) Angul , Angul |
| 65 | Government College of Physical Education, Bhubaneswar |
| 66 | Government Hindi Teacher's Training Institute, Cuttack |
| 67 | Government Women's College, Puri |
| 68 | Hinjilicut Science Autonomus College, Berhampur |
| 69 | Hi-Tech Medical College and Hospital, Bhubaneswar |
| 70 | HNS Mahavidyalaya, Kendrapara |
| 71 | Indira Gandhi Memorial Ayurvedic Medical College and Hospital - IGM, Bhubaneswar |
| 72 | Indira Gandhi Women's College, Cuttack |
| 73 | Institute of Health Sciences - IHS, Bhubaneswar |
| 74 | Institute of Management and Advance Global Excellence - IMAGE, Bhubaneswar |
| 75 | Institute of Mathematics and Applications - IMA, Bhubaneswar |
| 76 | Institute of Media Studies - IMS, Bhubaneswar |
| 77 | Jagannath Institute of Engineering and Technology, Cuttack |
| 78 | Jaydev Centre for Biosciences - JCB, Bhubaneswar |
| 79 | Jenapur Degree College, Jeypore |
| 80 | Jhadeswar Degree College, Jajapur |
| 81 | Jiral College, Jagatsinghpur |
| 82 | JKBK Government College, Cuttack |
| 83 | Joda Women's College, Kendujhar |
| 84 | Kabi Prasanna Patsani Anchalik Degree Mahavidyalaya - KPPA, Khordha |
| 85 | Kala Pathar Dhala Pathar College, Cuttack |
| 86 | Kamakshyanagar College, Dhenkanal |
| 87 | Kandakhai College of Science and Arts, Puri |
| 88 | Kandarpur College, Cuttack |
| 89 | Kanpur Anchalika Mahavidyalaya, Cuttack |
| 90 | Karilopatna College, Kendrapara |
| 91 | Kendrapara Autonomous College, Kendrapara |
| 92 | Kishorenagar College, Cuttack |
| 93 | Konark Bhagabati, Puri |
| 94 | KPAN College, Bhubaneswar |
| 95 | Kshetra Basi DAV College - KBDAV, Nabarangpur |
| 96 | Kushagra Institute of Information and Management Science - KIIMS, Cuttack |
| 97 | Lakshminarayan Sahu Mahavidyalaya - LNSM, Cuttack |
| 98 | Larambha College, Bhubaneswar |
| 99 | Madhupur College, Jeypore |
| 100 | Madhusudan Law College, Cuttack |
| 101 | Mahanga Puspagiri Mahavidyalaya, Cuttack |
| 102 | Maharishi College of Natural Law, Bhubaneswar |
| 103 | Mahendra Institute of Management and Technical Studies - MIMTS, Khordha |
| 104 | Mahima Mahavidyalaya, Jagatsinghpur |
| 105 | Malyagiri Mahavidyalaya , Angul |
| 106 | Mangala Institute of Technology, Puri |
| 107 | Mangala Mahavidhyalaya, Puri |
| 108 | Manjari Devi College of Nursing - MDSN, Bhubaneswar |
| 109 | Marshaghai College, Kendrapara |
| 110 | Millennium Academy of Higher Education, Nayagarh |
| 111 | Mind Mart, Bhubaneswar |
| 112 | MITS School of Biotechnology - MSB, Bhubaneswar |
| 113 | Nabakrushna Choudhury Centre for Development Studies, Bhubaneswar |
| 114 | Nabakrushna Choudhury College of Teachers Education , Angul |
| 115 | Nalini Devi Women's College of Teacher Education, Bhubaneswar |
| 116 | Narashinghapur College, Cuttack |
| 117 | Narsingha Choudhury Autonomous College - NC Autonomous College, Jajapur |
| 118 | National Institute of Hotel Management and Tourism - NIHMT, Bhubaneswar |
| 119 | National Institute of Medical and Management Studies - NIMMS, Bhubaneswar |
| 120 | National Institute of Rehabilitation Training and Research - NIRTAR, Cuttack |
| 121 | National Institute of Social Work and Social Sciences - NISWASS, Bhubaneswar |
| 122 | Nayagarh Autonomous College, Nayagarh |
| 123 | Neelachal Institute of Medical Science - NIMS, Bhubaneswar |
| 124 | Neelamadhab Mahavidyalaya, Nayagarh |
| 125 | Netaji Subhas Memorial City College, Cuttack |
| 126 | NIIS Institute of Information Science and Management, Bhubaneswar |
| 127 | Nilamani Mahavidyalaya, Balasore |
| 128 | Nimapara Autonomous College, Puri |
| 129 | Odapada Panchayat Samiti Mahavidyalaya - OPS, Dhenkanal |
| 130 | Olaver College, Kendrapara |
| 131 | Orissa College of Engineering and Management, Bhubaneswar |
| 132 | Orissa Institute of Interior and Fashion Technology - OIIFT, Bhubaneswar |
| 133 | Paradip College, Jagatsinghpur |
| 134 | Patitapaban Institute of Technology - PIT, Khordha |
| 135 | Pattamundai College, Kendrapara |
| 136 | Pattamundai Women's College, Bhubaneswar |
| 137 | Pipili College, Puri |
| 138 | Prananath Autonomous College - P.N. College, Bhubaneswar |
| 139 | Prasanna Purusottam Dev Mahavidyalaya, Cuttack |
| 140 | Prasannamani College of Physical Education and Yoga, Cuttack |
| 141 | Premiere Institute of Hotel Management, Catering Technology and Tourism - PIHMCTT, Puri |
| 142 | Radhanath Institute of Advanced Studies in Education, Cuttack |
| 143 | Raja Madhusudan Dev Degree College of Science and Education, Bhubaneswar |
| 144 | Rajasunakhala College, Nayagarh |
| 145 | Regional College of Bio-Engineering and Management, Bhubaneswar |
| 146 | Regional College of Higher Studies, Bhubaneswar |
| 147 | Regional Institute of Education, Bhubaneswar |
| 148 | Rourkela Law College, Subarnapur |
| 149 | Royal School of Management and Technology - RSMT, Bhubaneswar |
| 150 | S.H. Mahavidyalaya, Bhubaneswar |
| 151 | Saheed Raghu Dibakar College, Nuapada |
| 152 | SAI International College of Commerce and Economics - SICC, Bhubaneswar |
| 153 | Salipur College, Cuttack |
| 154 | Samanta Chandra Sekhar College - Autonomous, Puri |
| 155 | Sarankul College, Nayagarh |
| 156 | Satwik Institute of Professional Studies - SIPS, Bhubaneswar |
| 157 | Shailabala Women's College, Cuttack |
| 158 | Shree Biswaguru Law College, Cuttack |
| 159 | Silpanchal Mahila Mahavidyalaya , Angul |
| 160 | SN College, Kendrapara |
| 161 | Sri Jagannath Institute of Medical Science and Research College of Nursing - SJIMSRCN, Bhubaneswar |
| 162 | Sri Ram Chandra Bhanj Medical College and Hospital - SCB, Cuttack |
| 163 | Sri Sathya Sai College for Women, Bhubaneswar |
| 164 | Sri Sri Bayababa College - SSB College, Kendrapara |
| 165 | Sri Sri Jagannath Mahavidyalaya, Kendrapara |
| 166 | Stewart Science College, Cuttack |
| 167 | Sudarshan Mahavidyalaya, Cuttack |
| 168 | Sukra Behera Degree College, Nayagarh |
| 169 | Swami Vivekananda Memorial College - SVM Autonomous, Jagatsinghpur |
| 170 | Talcher College , Angul |
| 171 | Tangi College , Angul |
| 172 | Udayanath College of Science and Technology, Cuttack |
| 173 | UG Mahavidyalaya, Angul |
| 174 | UGS Mahavidyalaya, Puri |
| 175 | University Law College, Bhubaneswar |
| 176 | Utkal Sangeet Mahavidyalaya, Bhubaneswar |
| 177 | Utkalamani Gopabandhu B.Ed. College, Baripada |
| 178 | Viswass B-School, Bhubaneswar |
| 179 | Viswass College of Nursing, Bhubaneswar |
| 180 | Viswass College of Social Work, Bhubaneswar |
| 181 | Vyasanagar Autonomous College, Jajapur |
| 182 | Women's College, Bhubaneswar |
| 183 | Xavier College of Hotel Management - XCHM, Cuttack |