Uttar Banga Krishi Viswavidyalaya Exam Result 2023
Onlineresultportal.com | Updated: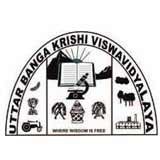 The northern part of West Bengal comprising the districts of Cooch Behar, Jalpaiguri, Darjeeling, Malda, Dakshin Dinajpur and Uttar Dinajpur is endowed with immense natural resources and aged alluvial and hilly terrain. This part of West Bengal is purely agrarian but with limited number of crops. So, there is an issue of improved agricultural techniques to make the agricultural yield healthy. So, the Government of West Bengal has kept this point on mind and has set up the establishment of Uttar Banga Krishi Viswavidyalaya on February 1, 2001 at Pundibari in Cooch Behar District. This University is affiliated by the University Grants Commission, Indian Council of Agricultural Research and All India Council for Technical Education. Here, the All India Council for Technical Education has accredited a new technological faculty in Uttar Banga Krishi Viswavidyalaya since 2005 which offers 4 years B.Tech degree in Agricultural Engineering with annual intake of 15 students.
The academic programmes of this State Agricultural University are carried out by the faculties of Agriculture, Horticulture and Technology. These faculties provide quality education for undergraduate, postgraduate and Ph.D courses in fields of Agriculture, Horticulture, Agricultural Engineering and Forestry. Besides, this University is also involved in the research and extension services for the betterment of the agriculture in its jurisdiction areas of North Bengal. This involves helping the farmers to grow highly certified seeds of HYVs, seed production programmes and many more such measures to uplift the farming community of the region.
Many students are drawn to this seat of higher learning to gain quality education in fields of agriculture. Students are advised to check the official website- www.ubkv.ac.in for admission notification, courses and other important event and updates. Moreover, www.onlineresultportal.com is also a very useful education sites to get information about all Indian Universities within a few clicks at your computer/smartphones.

Details of Uttar Banga Krishi Viswavidyalaya
Name
Uttar Banga Krishi Viswavidyalaya
Affiliations
UGC
Contact No
03582-270012
Website
www.ubkv.ac.in/
Founded
1 February 2001
Email
registrar@ubkv.ac.in
Address
NH31, Cooch Behar, India, Pundibari, West Bengal 736165
City
Pundibari
State
West Bengal
Country
India
List of courses offered by Uttar Banga Krishi Viswavidyalaya

| Degree | Duration |
| --- | --- |
| B.Sc. (Home Science) | 3 Years |
| M.Sc. (Home Science) | 2 Years |
| M.B.A. (Agri-business) | 2 Years |
| B.Sc. (Agriculture) | 4 Years |
| B.Sc. (Horticulture Science) | 3 Years |
| B.Sc. (Forestry) | 4 Years |
| M.Sc. (Agriculture) | 2 Years |
| M.Sc. (Forestry) | 2 Years |
| M.Sc. (Horticulture) | 2 Years |
| Ph.D. (Agriculture) | 3 Years |
| Ph.D. (Forestry) | 3 Years |
| Ph.D. (Horticulture) | 3 Years |
List of colleges affiliated with Uttar Banga Krishi Viswavidyalaya

City
College Name
0 College