Uttarakhand Technical University Exam Result 2023
Onlineresultportal.com | Updated: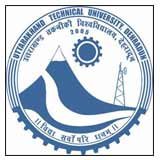 Uttarakhand Technical University is a Public University located in Dehradun in the Indian State of Uttarakhand which was created for providing technical education throughout the state. The establishment of this University is set up by the Government of Uttarakhand on January 27, 2005, through the Uttarakhand Technical University Act 2005. This University is recognized by the University Grants Commission and the All India Council for Technical Education.
This University constitutes eight constituent institutes namely Seemant Institute of Technology, Pithoragarh, THDC-Institute of Hydropower Engineering and Technology, New Tehri, Women Institute of Technology, Dehradun, Institute of Technology, Gopeshwar, State Institute of Hotel Management and Catering Technology & Applied, New Tehri, Institute of Technology, Tanakpur, Institute of Technology, Uttarkashi and Institute of Technology, Salt, Almora. Moreover, Uttarakhand Technical University is also an affiliating University providing affiliation to over 132 colleges which are spread all over the state.
This University has around 33,000 students admitted in various courses of Undergraduate, Post Graduate and Doctorate programmes. Here quality education is provided which are headed by the departments of Architecture, Business Management, Mechanical Engineering, Civil Engineering, Civil Engineering, Electronics & Communication Engineering, Computer Science and Engineering, Industrial & Production Engineering, Biotech Engineering, Engineering and Technology, Hotel Management and Catering Technology, Medical Sciences, Pharmacy and Law (via affiliated colleges). Moreover, for the benefit of the students Uttarakhand Technical University has signed Memoradum of Understanding with IIT- Bombay, Central Building Research Institute, Council of Scientific and Industrial Research, Indian Institute of Remote Sensing, Indian Military Academy and many more reputed organizations.
Aspiring students can check the University website- www.utech.ac.in for admission, courses, fees, admit card and other notifications. Besides, www.onlineresultportal.com is also helpful for the students to get details about various Indian Universities state wise.

Details of Uttarakhand Technical University
Name
UTU (Uttarakhand Technical University)
Affiliations
UGC
Contact No
(0135) 2770059, 2770126, 2770127, 2770128
Website
http://uktech.ac.in/
Founded
27th January 2005
Email
utm.grievance@gmail.com
Address
Government Girls Polytechnic Campus, P.O. Chandanwadi, Prem Nagar, Suddhowala
City
Dehradun - 248007
State
Uttarakhand
Country
India
List of courses offered by Uttarakhand Technical University

| Degree | Duration |
| --- | --- |
| B.Tech. (Applied Electronics and Instrumentation) | 4 Years |
| B.Tech. (Biochemical Engineering) | 4 Years |
| B.Tech. (Civil Engineering) | 4 Years |
| B.Tech. (Computer Science and Engineering) | 4 Years |
| B.Tech. (Electrical and Electronics Engineering) | 4 Years |
| B.Tech. (Electrical Engineering) | 4 Years |
| B.Tech. (Electronics & Communication Engineering) | 4 Years |
| B.Tech. (Industrial & Production Engineering) | 4 Years |
| B.Tech. (Instrumentation & Control Engineering) | 4 Years |
| B.Tech. (Mechanical Engineering) | 4 Years |
| M.Tech. (Digital Communication and Networking) | 2 Years |
| M.Tech. (Thermal Engineering) | 2 Years |
| M.Tech. (VLSI Design) | 2 Years |
| B.Pharm | 4 Years |
| M.Pharm. | 2 Years |
| M.Pharm. (Clinical Pharmacy) | 2 Years |
| M.Pharm. (Quality Assurance) | 2 Years |
| B.Sc. (Biotechnology) | 3 Years |
| M.Sc. (Biochemistry) | 2 Years |
| M.Sc. (Biotechnology) | 2 Years |
| M.Sc. (Chemistry) | 2 Years |
| M.Sc. (Computer Science) | 2 Years |
| M.Sc. (Environmental Science) | 2 Years |
| M.Sc. (Food Technology) | 2 Years |
| M.Sc. (Microbiology) | 2 Years |
| M.Tech. (Computer Science) | 2 Years |
| B.B.A. | 3 Years |
| Bachelor of Hotel Management & Catering Technology - BHMCT | 3 Years |
| M.B.A. | 2 Years |
| Bachelor of Journalism and Mass Communication (BJMC) | 3 Years |
| M.A. (Mass Communication) | 2 Years |
| B.C.A. | 3 Years |
| B.Sc. (Information Technology) | 3 Years |
| B.Tech. (Information Technology) | 4 Years |
| M.C.A. | 3 Years |
| M.Sc. (Information Technology) | 2 Years |
| M.Tech. (Computer Science and Engineering) | 2 Years |
| B.A. + L.L.B. | 5 Years |
| B.B.A. + L.L.B. | 5 Years |
| L.L.B. | 3 Years |
| L.L.M. | 2 Years |
| B.Sc. (Animation & Multimedia) | 3 Years |
| B.Arch. | 5 Years |
List of colleges affiliated with Uttarakhand Technical University

City
College Name
Almora
Bipin Chandra Tripathi Kumaon Engineering College
Government Institute of Hotel Management - GIHM
Kumaun Engineering College
Dehradoon
College of Engineering
Jagran School of Law
Dehradun
Academy of Management Studies - AMS
Beehive College of Engineering and Technology
Beehive College of Management & Technology
Blue Mountains College of Teachers Education
College of Hotel Management
College of Management
Daas College of Management and Technology - DCMT
Dev Bhoomi Institute of Pharmacy and Research - DBIPR
Dev Bhoomi Institute of Technology
Dev Bhoomi Institute of Technology and Engineering - DBITE
Doon Business School - DBS
Doon College of Engineering and Technology
Doon College of Management and Technology - DCMT
Doon Institute of Engineering and Technology
Doon Institute of Management and Research
Doon Institute of Management and Technology
Drona's College of Management and Technical Education - DCMTE
G.R.D. Institute of Management and Technology
Government Institute of Hotel Management, Catering Technology and Applied Nutrition
GRD Institute of Management and Technology - Pharmacy
Gyani Inder Singh Institute of Professional Studies
Himalayan Institute of Pharmacy and Research - HIPR
Institute of Corporative Management - ICM
Institute of Management Studies - IMS Dehradun
Institute of Technology and Management - ITM
J.B. Institute of Technology - JBIT
Jaspal Rana Institute of Education and Technology
Kelvin Institute of Technology - KIT
Kukreja Institute of Hotel Management and Catering Technology
Kukreja Institute of Management and Technology
Landmark Foundation Institute of Management and Technology - LMF
Mahadevi Institute of Technology - MIT
Mahavir Infotech Institute of Management and Technology - MIIMT
Maya College of Agriculture and Technology
Maya Institute of Technology and Management
Minerva Institute of Management and Technology - MIMT
National Institute of Visually Handicapped
S.B. College of Education
Sardar Bhagwan Singh Post Graduate Institute of Biomedical Science and Research
Selaqui Institute of Engineering and Technology - SIET
Selaqui Institute of Management - SIM
Shivalik College of Engineering
Shree Dev Bhoomi Institute of Education Science and Technology - SDBI
Siddhartha Institute of Pharmacy
Siddhartha Law College - SLC
Sunrise Institute of Management and Sciences - SIMS
Tula's Institute (The Engineering and Management College)
Universal Institute of Hotel Management
Uttaranchal Institute of Management
Uttaranchal Institute of Technology - UIT
Women Institute of Technology - WIT
Garhwal
Govind Ballabh Pant Engineering College
Haridawar
Arihant College of Nursing
Haridwar
Amrit College of Education
Asha Academy B.Ed College
G.S.B.A. Engineering Pharmacy and Management Institute
Motherhood Institute of Management and Technology
Patanjali Ayurved College
Swami Darshnananda Institute of Management and Technology
Vidhya Vikasini Degree College of Management and Technology
Kaashipur
Surajmal Agrawal Girl's College of Management and Technology
Kanpur
Naraina Vidya Peeth College of Pharmacy
Lucknow
Charak Institute of Business Management
Nainital
Amrapali Institute of Management and Computer Applications - AIMCA
Amrapali Institute of Technology and Science - AITS
Roorkee
B.R.D. College of Management and Sciences
Bishamber Sahai Institute of Technology - BSIT
Bishamber Sahai Management Institute - BSMI
City Degree College of Management and Technology
College of Engineering
Greenway Institute of Management Studies - GIMS
Institute of Management Studies - IMS Roorkee
Ishrat Degree College of Management and Technology
OM Bio-Sciences and Management College
OM Bio-Sciences and Pharma College
Phonics School of Applied Sciences
Phonics School of Business Administration
Phonics School of Engineering - PSE
Quantam Institute of Management
Quantum School of Business
Quantum School of Technology
Roorkee College of Engineering - RCE
Roorkee College of Management and Computer Application
Roorkee Institute of Medical Sciences
Roorkee Institute of Technology - RIT
Smt. Tarawati Institute of Bio-Medical and Allied Sciences
Techwords Faculty of Engineering WGVS Group of Institutions
Rudrapur
Saraswati Institute of Management and Technology
Udham Singh Nagar
Devsthali Vidyapeeth
Global Institute of Pharmaceutical Education and Research - GIPER
Surajmal Agrawal Girls College of Managment
Surajmal College of Engineering and Management
Varanasi
Varanasi College of Pharmacy