Veer Bahadur Singh Purvanchal University Result 2023 Declared
Onlineresultportal.com | Updated: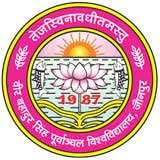 Formerly known as Purvanchal University, it is now renamed as Veer Bahadur Singh Purvanchal University to honor the former chief minister of Uttar Pradesh late Shri Veer Bahadur Singh. Located in the Jaunpur district it was established on 2nd October 1987 is renowned for its excellent academic and administrative activities which all make it one of the leading universities of the country.
Started with 68 affiliated colleges VBSPU has now widened its spectrum of activities with nearly 367 affiliated graduate and post graduate programs to nearly three lakh and eighty thousand students in five districts of eastern Uttar Pradesh. The university is about 11 Km from the city of Jaunpur on Jaunpur –Shahganj Road and is well connected with train, road and air with rest of the country. The university has started two year full time residential MBA course in the year 1990 which is the first step towards making it from affiliation to affiliating cum-residential university.
Since then the university is on the path of continuous academic growth and offer its students as many as 16 more residential programs in various streams such as Engineering and Technology (B.Tech), Modern and Applied Sciences (MBT), Management Programs in HRD, Finance, Pharmacy (B.Pharm), Applied Science (MAP ), Mass communication etc. It is also planning to launch the courses of Medical Sciences and Library and Information Sciences which is another milestone achieved by it in its overall academic expansion. Students can visit www.vbspu.com the official website of university from where they can collect information about results, admission, online examination forms, Academic calendars etc.
Veer Bahadur Singh Purvanchal University Result 2023 Details
University Name
Veer Bahadur Singh Purvanchal University (VBSPU)
Location of University
Jaunpur, Uttar Pradesh
University Type
Government
Affiliations
UGC
Academic Session
2023-24
Name of the Exam
UG and PG Exams
Mode of Results
Online
Result Status
Available Now
Result Type
Semester/ Annual
Recently Declared Result
BDS, BA, B.Sc, MA, B.tech, M.Sc, MCA
Official Website
www.vbspu.ac.in
Veer Bahadur Singh Purvanchal www.vbspu.ac.in result 2023 | पूर्वांचल यूनिवर्सिटी रिजल्ट 2023
Latest Updates:
Date
M.Sc.(AG)-I Semester Agronomy
30-09-2023
M.Sc.(AG)-III Semester Animal Husbandry And Dairying
30-09-2023
M.Sc.(AG)-I Semester Horticulture
30-09-2023
B.P.Ed. (Semester-IV)
27-09-2023
M.Sc.(AG)-III Semester Agronomy
27-09-2023
M.Sc.(AG)-III Semester Horticulture
27-09-2023
B.Sc. (AG.) HONS. I Semester
27-09-2023
B.Pharma (Semester-II)
26-09-2023
MBA(HRD) (Semester-IV)
26-09-2023
D.PHARMA - I YEAR
26-09-2023
D.PHARMA - II YEAR
26-09-2023
M.A. (APPLIED PSYCHOLOGY) (Semester-IV)
26-09-2023
MCA (Semester-IV)
26-09-2023
MBA(Agri-Business) (Semester-IV)
25-09-2023
B.Pharma (Semester-VI)
25-09-2023
M.Sc./M.A. (MATHEMATICS) (Semester-IV)
25-09-2023
MBA(E-Commerce) (Semester-IV)
23-09-2023
B. Tech. Computer Science and Engineering (Semester-IV)
23-09-2023
B. Tech. Electronics & Instrumentation Engg. (Semester-IV)
23-09-2023
B. Tech. Electronics and Communication Engineering (Semester-IV)
23-09-2023
B. Tech. Information Technology (Semester-IV)
23-09-2023
B. Tech. Mechanical Engineering (Semester-IV)
23-09-2023
B. Tech. Electrical Engineering (Semester-IV)
23-09-2023
B. Tech. Electronics and Communication Engineering (Semester-VIII)
23-09-2023
B. Tech. Electrical Engineering (Semester-VIII)
23-09-2023
B.COM(HONS.) Semester-IV
22-09-2023
M. Tech. Mechanical Engineering (Thermal Engineering)-II SEM
22-09-2023
B. Tech. Computer Science and Engineering (Semester-VI)
22-09-2023
B. Tech. Electrical Engineering (Semester-VI)
22-09-2023
B. Tech. Electronics & Instrumentation Engg. (Semester-VI)
22-09-2023
B. Tech. Electronics & Instrumentation Engg. (Semester-VIII)
22-09-2023
B. Tech. Electronics and Communication Engineering (Semester-VI)
22-09-2023
B. Tech. Mechanical Engineering (Semester-VI)
22-09-2023
B. Tech. Mechanical Engineering (Semester-VIII)
22-09-2023
B.COM(HONS.) Semester-VI
20-09-2023
B.Pharma (Semester-IV)
20-09-2023
MBA(Business Economics) (Semester-IV)
20-09-2023
M. Tech. Computer Science and Engineering
19-09-2023
M.A. II Year (MUSIC(GAYAN)
19-09-2023
M. Tech. Electronics and Communication Engineering
18-09-2023
M. Tech. Electrical Engineering (Power System)
18-09-2023
B.Sc. (AG.) HONS.V SEMESTER
17-09-2023
LL.M. FINAL Year Exam Result
16-09-2023
MCS (Semester-III)
15-09-2023
M.Ed II Semester
15-09-2023
M.Ed IV Semester
15-09-2023
B.Ped II Semester
15-09-2023
MBA(Finance & Control) IV Semester
15-09-2023
M.A. I Semester (MUSIC VOCAL)
15-09-2023
M.Sc.(Chemistry) (Semester-IV)
14-09-2023
M.A. (MASS COMMUNICATION) (Semester-IV)
14-09-2023
B.PHARMA VIII SEMESTER
14-09-2023
M.A. I YEAR (SOCIOLOGY)
05-09-2023
M.A. I YEAR (MEDIEVAL & MODERN HISTORY)
05-09-2023
M.A.-I (POLITICAL SCIENCE)
05-09-2023
M.Sc. I Year (MATHEMATICS)
05-09-2023
M.COM. I YEAR
05-09-2023
M.Sc. I YEAR (CHEMISTRY)
05-09-2023
LLB-IV Semester
04-09-2023
B. Tech. Computer Science and Engineering (Semester-VIII)
01-09-2023
B. Tech. Information Technology (Semester-VIII)
01-09-2023
M. Tech. Electrical Engineering (Power System) (Semester-III)
01-09-2023
LL.B. (Semester-VI)
01-09-2023
LL.B. (Semester-II)
01-09-2023
M.Sc.(AG)-IV Semester Agricultural Economics
29-08-2023
M. Tech. Electrical Engineering (Power System) Fourth Semester
28-08-2023
M.A./M.Sc. (HOME SCIENCE (FOOD NUTRITION)) II Year
25-08-2023
M.A./M.Sc. (Home Science (Human Development)) II Year
25-08-2023
B.Ed.-IV Semester
24-08-2023
B.A.LL.B. (Hons.)-X Semester
22-08-2023
B.Sc. (AG.) HONS. III Semester
21-08-2023
B.A.LL.B. (Hons.)-VII Sem
21-08-2023
B.A.LL.B. (Hons.)-V Sem
21-08-2023
B.A.LL.B. (Hons.)-III Sem
21-08-2023
B.A.LL.B. (Hons.)-I Sem
21-08-2023
B.Sc. (Ag.) Iv Year
17-08-2023
B.Ed.-Iv Semester
17-08-2023
M.Sc.(Ag) - Iv Semester Agricultural
16-08-2023
MCA 1st Sem Exam Result
11-08-2023
M.Sc. I Sem (Industrial Chemistry)
10-08-2023
B.Tech. Electronics & Instrumentation Engg. (Semester-I)
05-08-2023
M.A. II Year (Political Science)
01-08-2023
M.Sc. II Year (Physics)
01-08-2023
M.Com. II Year
01-08-2023
M.Sc. II Year (Zoology) Result 2023
28-07-2023
M.A. II Year (Philosophy) Result 2023
28-07-2023
M.Sc. II Year (Chemistry) Exam Result
28-07-2023
B.Sc. II Year Exam Result
27-07-2023
B.A. II Year Exam Result
27-07-2023
B.P.E. II Year
26-07-2023
B.P.E. III Year
26-07-2023
M.Sc. II Year (Botany)
26-07-2023
LL.M. I Year Exam Result
25-07-2023
BPE II Year Exam Result 2023
24-07-2023
BPE III Year Exam Result 2023
24-07-2023
M.Sc. II Year (Industrial Chemistry)
20-07-2023
B.Com. II Year
20-07-2023
M.A. II Year (English)
20-07-2023
M.A. II Year (Economics)
20-07-2023
M.A. II Year (Geography)
20-07-2023
M.A. II Year (Physical Education)
20-07-2023
B.D.S.-II Professional Examination Held on March 2023
17-07-2023
B.D.S.-III Professional Examination Held on March 2023
17-07-2023
B.D.S.-IV Professional Examination Held on March 2023
17-07-2023
M.A. I Year (English)
15-07-2023
M.A. II Year (Sanskrit)
15-07-2023
M.A. I Year (Economics)
15-07-2023
M.A. I Year (Geography)
15-07-2023
M.A. II Year (Sociology)
15-07-2023
M.Sc. II Year (Mathematics)
15-07-2023
M.Sc. I Year (Physics)
15-07-2023
M.Sc. I Year (Botany)
15-07-2023
M.A. II Year (Ancient History, Archaeology & Culture)
15-07-2023
M.A./M.Sc. (Defence And Strategic Studies) II Year
15-07-2023
B.Sc. (AG.) Hons VIII Semester
11-07-2023
MBA(Finance & Control) (Sem-I) Exam Result
11-07-2023
B.Sc. III Year Exam Result
11-07-2023
B.Com. III Year
06-07-2023
MBA(HRD) (Sem-I)
06-07-2023
B.Com (HONS.) (Sem-I)
06-07-2023
M.Sc./M.A. (Mathematics) (Semester-I) Exam Result
05-07-2023
M.Sc. (Geology) (Sem-I) Exam Result
05-07-2023
B.Sc.(Hons) Environmental Science-Ist Sem
04-07-2023
M.A. (Applied Psychology) (Sem-I)
04-07-2023
M.Sc. (Applied Psychology) (Sem-I)
04-07-2023
M.A. II Year (Hindi) Exam Result
04-07-2023
M.A. II Year (Urdu) Exam Result
04-07-2023
M.A. II Year (Education) Exam Result
04-07-2023
M.A. II Year (Psychology) Exam Result
04-07-2023
B.A. III Year
30-06-2023
M.A. II Year (Medieval & Modern History)
30-06-2023
B.Sc. (AG.) HONS. VII Semester
30-06-2023
B.Sc. Biotechnology (Semester-I)
30-06-2023
M.Sc.(Chemistry) (Sem-I)
27-06-2023
M.Tech. Material Science & Technology IIIrd Sem
27-06-2023
B.B.A. (Semester-III) Exam Result
24-06-2023
B.B.A. (Semester-I) Exam Result
24-06-2023
M.Sc.(Physics) (Semester-I)
22-06-2023
M.Sc.(Physics) (Semester-III)
22-06-2023
BLIB Result
22-06-2023
BBA (Sem-V)
22-06-2023
MBA (Business Economics) (Sem-III) Exam Result
21-06-2023
MBA (Business Economics) (Sem-I) Exam Result
21-06-2023
B. Tech. Mechanical Eng. (Sem-V) Exam Result
20-06-2023
M.Sc.(Environmental Sciences) (Sem-I) Exam Result
20-06-2023
M.Sc.(Biotechnology) (Sem-I) Exam Result
20-06-2023
B. Tech. Electronics & Instrumentation Engg. (Sem-III) Exam Result 2023
15-06-2023
M.SC. (Microbiology) (Sem-I) Exam Result 2023
15-06-2023
M.SC.(Biochemistry)IIIRD Sem Exam Result 2023
15-06-2023
M.Tech. Mechanical Eng. (Thermal Eng.) Ist Sem Exam Result
14-06-2023
B. Tech. Mechanical Eng. (Sem-I) Exam Result
14-06-2023
B. Tech. Mechanical Eng. (Sem-III) Exam Result
14-06-2023
B.Sc. (Hons.) Biotechnology Iiird Sem Exam Result
14-06-2023
M.Sc.(Biochemistry) (Sem-I) Exam Result
14-06-2023
M.Sc.(Bio-Technology)IIIrd Sem Exam Result
14-06-2023
M.A. I Sem (Physical Education)
13-06-2023
M.A. (Mass Communication) (Sem-I)
13-06-2023
B.Pharma (Sem-VII)
09-06-2023
MBA (Finance & Control) (Sem-III)
09-06-2023
M.Tech. Computer Science & Eng. IIIRD Sem
09-06-2023
M.Tech. Electronics and Communication Eng. IST Sem
09-06-2023
B. Tech. Computer Science and Eng. (Sem-III)
09-06-2023
B. Tech. Electrical Eng. (Sem-III)
09-06-2023
B. Tech. Electrical Eng. (Sem-V)
09-06-2023
B. Tech. Electronics & Instrumentation Engg. (Sem-V)
09-06-2023
B. Tech. Electronics and Communication Eng. (Sem-I)
09-06-2023
B. Tech. Electronics and Communication Eng. (Sem-III)
09-06-2023
B. Tech. Information Technology (Sem-III)
09-06-2023
B. Tech. Information Technology (Sem-V)
09-06-2023
B. Tech. Information Technology (Sem-VII)
09-06-2023
M.B.A. III Sem Exam Result 2023
08-06-2023
BBA I Semester Exam Result
08-06-2023
BBA II Semester Exam Result
08-06-2023
M.SC.(FINAL)MATHEMATICS-IIIRD Sem
06-06-2023
MBA(Agri-Business) (Sem-I)
06-06-2023
MBA(Agri-Business) (Sem-III)
06-06-2023

List of courses offered by Veer Bahadur Singh Purvanchal University

Degree
Duration
Arts Courses
B.A.
3 Years
M.A.
2 Years
Ph.D.
3 Years
Engineering Courses
B.Tech. (Computer Science and Engineering)
4 Years
B.Tech. (Electrical Engineering)
4 Years
B.Tech. (Electronics and Instrumentation Engineering)
4 Years
B.Tech. (Electronics Engineering)
4 Years
B.Tech. (Mechanical Engineering)
4 Years
Medical Courses
B.Pharm
4 Years
Science Courses
M.Sc. (Applied Microbiology)
2 Years
M.Sc. (Biochemistry)
2 Years
M.Sc. (Biotechnology)
2 Years
M.Sc. (Environmental Science)
2 Years
Management Courses
M.B.A.
2 Years
M.B.A. (Agri-business)
2 Years
M.B.A. (Business Economics)
2 Years
M.B.A. (Finance and Control)
2 Years
Mass Communications Courses
M.A. (Mass Communication)
2 Years
Master of Mass Communication (M.M.C.)
2 Years
Ph.D. (Journalism and Mass Communication)
3 Years
Commerce Courses
M.B.A. (e-Commerce)
2 Years
Ph.D. (Business Economics)
5 Years
Ph.D. (Financial Studies)
3 Years
Information Technology Courses
B.Tech. (Information Technology)
4 Years
M.C.A.
3 Years
Law Courses
L.L.B.
3 Years
List of colleges affiliated with Veer Bahadur Singh Purvanchal University

Azamgarh

| College Code | College Name | Website/Email |
| --- | --- | --- |
| 201 | Shibli National P.G. College, Azamgarh | www.shibliacademy.org |
| 202 | D A V Snatkottar Mahavidyalaya, Azamgarh | www.davpg.org/ |
| 203 | Shri Krishna Geeta Rashtriya Mahavidyalaya, Lalganj, Azamgarh | http://www.skgrddegreecollege.org.in/ |
| 204 | Shri Durgaji Snatkottar Mahavidyalaya, Chandesar, Azamgarh | http://www.sdpgc.org.in/ |
| 205 | Gandhi Shatabdi Smarak Snatkottar Mahavidyalaya,  Koyalsa,  Azamgarh | http://www.gsspgcollege.org/ |
| 206 | Shri Agrasen Mahila Snatkottar Mahavidyalaya, Azamgarh | |
| 207 | Shri Shiva Degree College, Terahi Kaptanganj, Azamgarh | |
| 208 | Kuba Mahavidyalaya, Dariyapur, Nevada,  Azamgarh | http://www.koobapgcollege.org/ |
| 209 | Gandhi Smarak Triveni Mahavidyalaya, Bardah, Azamgarh | http://www.gstpgazamgarh.co.in/ |
| 210 | Shri Gandhi Snatkottar Mahavidyalaya, Maltari, Azamgarh | http://www.sgpgc.org.in/ |
| 211 | Rajdev Krishak Mahavidyalaya, Kashipur, Surai, Sathiyavan, Azamgarh | http://www.rkpgcollege.org/ |
| 212 | Chauri Belha Mahavidyalaya, Tarva, Azamgarh | http://www.cbmtarwan.org/ |
| 213 | Gaya Prasad Smarak Rajkiya Mahila Mahavidyalaya, Ambari,  Azamgarh | http://www.gpsggdcambari.org/ |
| 214 | Purvanchal Snatkottar Mahavidyalaya, Ramsunderpur, Rani Ki Sarai, Azamgarh | http://www.purvanchalpgcollege.org/ |
| 215 | Gautam Buddha Panchsheel Mahavidyalaya, Aidilpur, Azamgarh | |
| 216 | Mohd. Masood Khan Degree College, Magravan, Azamgarh | http://www.mmkdc.org.in/ |
| 217 | Gram Samaj Mahavidyalaya, Jaisthali, Babu Ki Khajuri,  Azamgarh | http://www.gramsamaj.org.in/ |
| 219 | Shri Bhawanand Balika Mahavidyalaya, Punarji, Jahanganj, Azamgarh | http://www.bbdc.org.in/ |
| 220 | Shri Baba Sadhav Ram Mahavidyalaya, Koinha, Barsra Khalsa, Azamgarh | |
| 221 | Shri Krishnan Mahavidyalaya, Bansgaon, Azamgarh | http://www.krishnancollege.org.in/ |
| 222 | Maa Sharda Snatkottar Mahavidyalaya, Sambhupur Gahji, Azamgarh | http://www.mspgcollege.org.in/ |
| 223 | Ram Raji Devi Mahila Mahavidyalaya, Surai, Azamgarh | http://www.rmpgcollege.org/ |
| 224 | Ram Subhag Kisan Mahavidyalaya, Jagdishpur, Saraimeer, Azamgarh | http://www.ramsubhakmahavidyalaya.co.in |
| 225 | Shri Hari Shanker Ji Mahavidyalaya, Rampur, Jahanaganj, Azamgarh | http://www.shj.in/ |
| 226 | Sitaram Singh Ramanand Singh Smarak Mahavidyalaya, Samenda,  Azamgarh | http://www.ssrscollege.org/ |
| 227 | Shri Kamal Nath Singh Mahavidyalaya, Barohi, Fattehpur, Azamgarh | http://www.sknsmahavidyalaya.org/ |
| 228 | Swami Sahjanand Janta Mahavidyalaya, Haraiya, Azamgarh | http://www.ssjmahavidayla.org/ |
| 229 | Mathura Rai Mahila Mahavidyalaya, Maltari, Azamgarh | |
| 230 | Dhanpatti Dharma Degree College,Khemaupur,Azamgarh | http://www.aicceds.org/ |
| 232 | Baba Naipal Smarak Mahavidyalaya, Brahampur (Latghat), Azamgarh | |
| 233 | Pheku Singh Mahavidyalaya, Chewar,  Azamgarh | http://www.psm.org.in/ |
| 234 | Raj Bahadur Singh Smarak Mahavidyalaya , Hameedpur, (Shaheedwara), Azamgarh | http://www.rbssm.org.in/ |
| 236 | Ram Dev Memorial Mahavidyala, Ranipur, Rajmo, Mohammadpur, Azamgarh | http://www.rmc.org.in/ |
| 237 | Dr. Sushila Gramin Mahavidyalaya Ratuwapar, Lakhandeeh, Azamgarh | |
| 238 | Shri Ramashray Jagdamba Gramin Mahavidyalaya, Jamuwan, Azamgarh |  http://www.srjgmahavidyalaya.info/ |
| 239 | Shri Sharda Mahavidyalaya Khorrampur, Belaun, Azamgarh |  http://www.ssm.org.in/ |
| 240 | Ram Pujan Smarak Mahaviyalaya, Gorharpur Atrauliya, Azamgarh |  http://www.rpsmahavidyalaya.org/ |
| 241 | Baba Vishwanath Mahavidyalaya, Nibee, Mohammadlla, Azamgarh |  http://www.bvncollege.org.in/ |
| 242 | Maa Dhanavati Mahavidyalaya, Singhpur, Azamgarh |  http://www.mdcollege.org.in/ |
| 243 | Shri Ram Dawar Pandey Mahavidyalaya, Laradpur, Oril, Azamgarh | |
| 244 | Mirza Ahsanullah Beg Niswan (Balika) Mahavidyalaya, Anjan Shaheed, Azamgarh | |
| 245 | Shri Jagdish Narayan Mahendra Prasad Mahavidyalaya, Ragghupur,  Azamgarh |  http://www.sjnm.org.in/ |
| 246 | Maa Babuna Balika Mahavidyalaya, Badhgahan, Azamgarh |  http://www.mbbcollege.com/ |
| 247 | Kumud Singh Mahavidyalaya, Masuriyapur, Nainijor, Azamgarh |  http://www.kumudsingh.mahavidhayalaya.org/ |
| 248 | Baba Ram Tahal Das Vishal Mahavidyalaya, Bhartipur, Azamgarh | |
| 249 | Dr. Sushila Gramin Mahavidyalaya Ratuwapar, Lakhandeeh, Azamgarh | |
| 250 | Maa Buddha National Mahavidyalaya, Gandhuvai, Nizamabad Azamgarh | |
| 251 |  Bhagwan Adarsh Mahavidyalaya, Chakrapanipur (Kanaila) Azamgarh |  http://www.brtdvdegreecollege.in/ |
| 252 |  Hariom Mahavidyalaya, Atraith,  Azamgarh | |
| 253 |  Dr. Ram Manohar Lohia Mahavidyalaya, Belwana,  Azamgarh | |
| 255 |  Maina Devi Mahavidyalaya, Baidauli, Azamgarh |  http://www.mainadevimahavidyalay.com/ |
| 256 |  Rajeev Gandhi Mahavidyalaya, Baldev, Manduri, Kaptanganj, Azamgarh |  http://www.rajvgandhicollege.org.in/ |
| 257 |  Adarsh Devkali Baba Smarak Mahavidyalaya, Udaina, Ahiraula, Azamgarh |  http://www.adbscollege.org.in/ |
| 258 |  Sri Komal Sahu Smarak Mahavidyalaya, Baragoan, Jiyanpur, Azamgarh | |
| 259 |  Shri Badri Prasad Mahavidyalaya, Aarifpur, Sagari, Azamgarh |  http://www.sbpcollege.in/ |
| 260 |  Sushila Rai Mahila Mahavidyalaya, Sarai Mohan,  Azamgarh |  http://www.srmdigreecollege.org.in/ |
|  261 |  Maa Murati Balika Mahavidyalaya, Balrampur, Azamgarh | http://www.mmdgcolege.org.in/ |
|  262 |  Babu Nakki Singh Smarak Mahavidyalaya, Mohabbatpur, Shahgarh, Azamgarh |  http://www.mainadevimahavidyalay.com/ |
| 263 | Ganga Gauri Mahavidyalaya, Ramnagar, Baijawari, Azamgarh | http://www.ggmahavidyalaya.org/ |
|  264 |  Sw. Ishdutt Smarak Mahavidyalaya, Devara Kadim, Maharajganj, Azamgarh |  http://www.lidc.org.in/ |
|  265 |  Jai Maa Vaishno Mahavidyalaya, Gahni, Azamgarh | |
| 266 | Er. Radhey Shyam Smarak Mahavidyalaya, Saraisaif,  Sanjarpur, Azamgarh | http://www.erssdcollege.com/ |
| 267 | Baij Nath Ramnaresh Mahavidyalaya, Kazipur, Barhalganj Azamgarh | http://www.brnvcollege.org/ |
|  268 |  Ram Nath Dhananjay Smarak Mahila Mahavidyalaya, Jagdishpur, Atrauliya,  Azamgarh |  http://www.rndscollege.org/ |
|  269 |  Ram Bachan Yadav Mahavidyalaya, Bahauddinpur, Khurason, Phoolpur, Azamgarh |  http://www.rbym.org.in/ |
| 270 | Babu Kamta Singh Mahavidyalaya, Lafia Lalganj, Azamgarh | |
| 271 | Baba Sahoru Das Smarak (B.S.D.S.) Mahavidyalaya, Nandaun, Azamgarh | |
| 272 | Shri Kashi Chandradev Yadav Mahavidyalaya, Hazipur, Bamhaur, Azamgarh | http://www.skcydegreecollege.org.in/ |
| 273 | Shanti Sudama Smarak Mahavidyalaya, Amaura, Azamgarh | http://www.sssdegreecollege.org.in/ |
| 274 | Jamuna Keshav Singh Memorial Mahavidyalaya, Nuawan, Sammopur, Thekma, Azamgarh | http://www.jksinghcollege.org.in/ |
| 275 | Yogendra Mahavidyalaya, Kamhariya, Kharihani, Azamgarh | |
| 276 | Palakdhari Singh Mahila Mahavidyalaya, Itaura, Chandeshwar, Azamgarh | |
| 277 | M.K.Rai Deep Adarsh Balika Mahavidyalaya, Bhagwanpur,Thekma, Azamgarh | |
| 279 | Devi Shyam Rathi Mahila Mahavidyalaya Sadhavganj, Barsara, Khalsa, Azamgarh | |
| 280 | Baba Baij Nath Ji Mahavidyalaya, Godhpur, Kishundaspur, Azamgarh | http://www.bbngcollege.org/ |
| 281 | Shri K.N. Singh Mahila Mahavidyalaya, Nagar Kshetra, Jeanpur, Azamgarh | |
| 282 | Shri Ramdhani Kishan Mahavidyalaya, Baghra, Uchauhuwa, Azamgarh | |
| 283 | Baba Ramnath Utkarsh Mahavidyalaya Balpur, Kharaila, Azamgarh | |
| 284 | Baba Baij Nath Mahavidyalaya, Amnave, Martinganj, Azamgarh | |
| 285 | Jai Prakash Rai Mahavidyalaya, Fatuhi, Azamgarh | |
| 286 | Verma Shyam Dulari Mahavidyalaya, Araji Devara Nainijor, Raunapar, Azamgarh | |
| 287 | Gramin Mahila Mahavidyalaya, Ranipur Rajmo, Bindra Bazar, Azamgarh | |
| 288 | Shri Vikrama Chauhan Samrak Mahavidyalaya, Rampur, Bhujahi, Azamgarh | |
| 289 | Mubarakpur Girls Degree College, Mubarakpur, Azamgarh | |
| 290 | Maa Shringari Smarak Mahila Mahavidyalaya,Bharauli, Azamgarh | |
| 291 |  Sunshine Girls Degree College,Panti Jaigaha, Azamgarh | |
| 292 |  Maa Durgaji Mahavidyalaya, Durwasa, Dharmdaspur, Azamgarh | |
| 293 |  Neta Ji Subhash Chandra Bose Mahavidyalaya,Deogaon, Azamgarh | |
| 294 |  Babu Shivpattar Rai Smarak Balika Mahavidyalaya, Ramgarh, Sagri, Azamgarh | |
| 295 |  Pd. Nagina Smarak Mahavidyalaya, Jokhara, Azamgarh | |
| 296 |  Bhagwati Smarak Mahavidyalaya, Mirjapurkhas, Shahpur, Jahanaganj, Azamgarh | |
| 297 |  Mata Dhiraji Mahavidyalaya Salempur Sultanipur Azamgarh | |
| 298 |  Shri Harihar Ji Mahavidyalaya, Fariha, Nizamabad, Azamgarh | |
| 299 | Sw. Kalpanath Mahavidyalaya, Barserwa, Ahirauli, Lalganj, Azamgarh | |
| 300 | Shri Raghunath Prasad Sahu Mahila Mahavidyalaya, Haraiya, Azamgarh | |
| 301 | M. A. Memorial Girls Degree College, Kolbaj Bahadhur, Azamgarh | |
| 302 | Smt. Shakuntala Devi Durga Prasad Shrivastava Mahavidyalaya, Chaklatif, Mahul, Azamgarh | |
| 303 | Om Prakash Mishra Smarak Mahavidyalaya, Molanapur, Ahmadbaks, Phulesh, Azamgarh | |
| 304 | Barkhu Ram Verma Mahila Mahavidyalaya, Jokhara, Latghat, Azamgarh | |
| 306 | Shri Sharda Mata Prasad Degree College, Mai Kharagpur, Azamgarh | |
| 307 | Public Girls Degree College, Khankah, Saraimir, Azamgarh | www.pgdc.org.in |
| 308 | Azad Mahavidyalaya, Saraiya, Palhana, Azamgarh | |
| 309 | Shyamkaran Smarak Mahavidyalaya, Saifpur Urf Bajanpur, Azamgarh | |
| 310 | Babu Raghunath Ji Mahila Mahavidyalaya, Gambhirpur, Azamgarh | |
| 311 | Bajnu Smarak Mahavidyalaya, Baghara, Uchahuwan, Azamgarh | |
| 312 | Mata Leelawati Chanra Devi Mohit Pahalwan Mahavidyalaya, Khajura, Fullaich, Bogaria, Azamgarh | |
| 313 | Suryanath Singh Smarak Mahavidyalaya, Ghinhapur, Gopalpur, Azamgarh | |
| 314 | Shri Shankar Durgaji Mahavidyalaya, Kharchalpur, Jamalpur, Sofipur, Azamgarh | |
| 317 | Shivshankar Singh Mahavidyalaya, Kanaila (Karanhat), Azamgarh | |
| 318 | Munni Devi Mahila Mahavidyalaya, Gopalpur, Sardaha Bazaar, Azamgarh | |
| 319 | Baba Vishwanath Krishak Mahavidyalaya, Bhitkason Mehnagar, Azamgarh | |
| 320 | Gajadhar Gurukul Nanhkudas Mahavidyalaya, Wajidpur (Digurpur), Azamgarh | |
| 321 | Phoolchand Gramin Mahila Mahavidyalaya, Narhankhas, Azamgarh | |
| 322 | Dr. Ram Naresh Mahavidyalaya, Changaipur, Jiyanpur, Azamgarh | |
| 323 | Ram Sakal Smarak Mahavidyalaya, Gorthani, Atraulia, Azamgarh | |
| 324 | Lalti Mahila Mahavidyalay,Bangaon Azamgarh | |
| 325 | Vikayal Vikrama Rai Mahila Mahavidyalaya Harraiya Sagari, Azamgarh | |
| 326 | Maa Prabhavati Balika Mahavidyalaya Suarai Sathiyaon ,Azamgarh | |
| 327 | Moti Harish Chandra Mahavidyalaya Baldeeh,Pandaha ,Azamgarh | |
| 328 | Dinesh Singh Smarak Mahavidyalaya Pakdi Ahiraula,Azamgarh | |
| 329 | Fatima Hind Mahila Mahavidyalaya, Mahul, Azamgarh | |
| 330 | Udayraj Singh Ram Pyari Mahavidyalaya Jalalpur,Kaudiya ,Azamgarh | |
| 331 | Maa Chandrawati Devi Mahila Mahavidyalaya,Mehnagar ,Azamgarh | |
| 332 | Shailendra Mahila Mahavidyalaya,Jahanagarh,Azamgarh | |
| 333 | Lodi Kisan Mahavidyalaya, Mahadevpur, Senpur, Azamgarh | |
| 334 | Rajdei Devi Mahavidyalaya, Sangrampur Deedargarh, Azamgarh | |
| 335 | Babu Ramanand Singh Mahila Mahavidyalaya Kota Unchuan, Azamgarh | |
| 336 | Jainath Memorial Balika Mahavidyalaya Harai Rampur, Azamgarh | |
| 337 | K.D.N. Mahavidyalaya Ubarpur Lalganj, Azamgarh | |
| 338 | Priyanka Mahavidyalaya, Narfora, Virali, Azamgarh | |
| 339 | Safiya Girls Degree College, Mahalia, Shahgarh, Azamgarh | |
| 340 | Anand Mahila Mahavidyalaya, Barserwa, Bahadurpur, Azamgarh | |
| 341 | Ram Sakal Singh Smarak Mahila Mahavidyalaya Madhuban, Gurehatha, Azamgarh | |
| 342 |  Babu Lallan Singh Mahavidyalaya, Bhujahi, Jahanaganj, Azamgarh | |
| 343 |  D.B.S.K. Girls Degree College, Azmatgarh, Azamgarh | |
| 344 | Radhika Krishna Murari Mahavidhlaya, Zameen Harkhori, Azamgarh | |
| 345 | Ranbahadur Mahavidyalaya Phoolpur, Dehat, Azamgarh | |
| 346 |  Babu K P Singh Mahavidyalaya, Khemaupur, Chandeshwer, Azamgarh | |
| 347 | Ram Kishor Balika Mahavidyalaya, Imamgarh,  Mahul, Azamgarh | |
| 348 |  Baba Bhawarnath Mahavidyalaya, Kharagpur, Azamgarh | |
| 349 |  Savitri Singh Mahila Mahavidyalaya, Odhra, Salempur, Nainijor, Azamgarh | |
| 350 |  Krishna Patel Mahavidyalaya, Rohuvar, Baidauli, Azamgarh | |
| 351 |  Lalchandra Kanhaiya Ji Mahavidyalaya, Tisaura Mafi, Badahalganj, Azamgarh | |
| 352 |  B.B.S Raj Mahavidyalaya,Gopalapur (Mehnagar), Azamgarh | |
| 353 |  Ultra Modern Girls Degree College Mehnagar, Azamgarh | |
| 355 |  Mata Pyaridevi Darshan Mahavidyalay Karnehua Menhnagar  Azamgarh | |
| 356 |  Chandrabhanu Mahavidyalay Masuriapur  Nainijor Azamgarh | |
| 357 |  Kunwar Singh Smarak Mahavidyalay Deeh Amilo Azamgarh | |
| 358 |  Maa Kamala Mahavidyalay  Tejpur Sultanpur  Azamgarh | |
| 359 |  Kanti Mahila Mahavidyalay Bairampur  Azamgarh | |
| 360 | Shyam Kanhaiya Rai Balika Mahavidyalay Amaura  Pandaha Azamgarh | |
| 361 | Sarvoday Mahila Degree College Ghorath Harbanshpur Azamgarh | |
| 362 | Maa Malati Devi Mahila Mahavidylaya Narehatha  Azamgarh | |
| 363 | Kalawati Gorakh Mahavidyalay Munauwarpur Phoolpur  Azamgarh | |
| 364 | Indrajeet Mahila Mahavidyalay Aaraji Dewara Nanijour(Pakari Hawa)  Azamgarh | |
| 365 | Sant Mauni Baba S.M.S.Girls Degree College  Roshanpur Kamhariya  Menhnagar  Azamgarh | |
| 366 | Ramdev Institute Of Education Khillupur Sanjarpur Azamgarh | |
| 367 | Maa Gauri Mahila Mahavidylaya Gambheerawal Chakwal  Azamgarh | |
| 368 | Bageshwari Mahavidyalay  Deeha  Azamgarh | |
| 369 | Phoola Devi  Mangaroo Singh Memorial Mahavidyalay Chhattarpur Lalganj  Azamgarh | |
| 370 | Maa Sharada Jamuna Mahavidyalay Tandawakhas Kharihani  (Belhadeehroad) Azamgarh | |
| 373 | Maa Ashthabuji Mahila Mahavidyalay Khorrampur Belau  Azamgarh | |
| 375 | Vishwanath Smarak Mahavidyalay Kabootara Menhnagar  Azamgarh | |
| 377 | Maa Chanaramee Devi Mahila Mahavidyalay Tamaruaa  Azamgarh | |
| 378 | Saraswati Mahila Mahavidyalay Gajandharpatti Ajagara Boodhanpur  Azamgarh | |
| 380 | Shaheed Indrajeet Smarak Grameen Mahavidyalay Sumhadeeh Pawai  Azamgarh | |
| 381 | Shree Nanhoo Yadav Kisan Balika Mahavidyalay Bhagawanpur  Haraura  Azamgarh | |
| 382 | Anupama Rai Memorial College Of Education  Harairam Agamgarh | |
| 383 | Kinsraj Smarak Shikshan Seva Sansthan/Mahavidyalay Sundarnagar Tainee Mahul Azamgarh | |
| 398 | Maa Chandrawati Devi Mahavidyalay, Deurpur (Ashraphpur Basaratpatti), Azamgarh |  maachandrawatidigri@gmail.com, 9415806636 |
| | Dr. Bheemrao Ambedkar Mahavidyalay, Bankat Ledaura, Azamgarh | |
| | J P R Girls Degree College, Sethwal, Rani ki Sarai, Azamgarh | |
|  2 | Ramdhari Balika Mahavidyalaya, Hasanpur Urph Bharthipur Airakala, Azamgarh |  www.ramdharibalikadcollege.webs.com , ramdharibalika.d.college@gmail.com, 9793700401 |
| | Girija Shankar Singh Smriti Mahavidyalaya, Kharra Rastipur, Azamgarh |  www.gssm.org.in , info@gssm.org.in , 9415928215, 9452222756 |

Mau

| College Code | College name and address | Website/Email |
| --- | --- | --- |
| 801 | D.C.S.K. Mahavidyalaya, Mau | http://www.premdeepmahavidyalay.org.in/, premdeep.manager@gmail.com |
| 802 | Janta Mahavidyalaya, Ranipur, Mau | http://www.jpge.org.in.com/ |
| 803 | Maryada Purusuhottam Mahavidyalaya, Bhursuri, Ratanpura, Mau | www.maryadapurushottampgcollege.com |
| 804 | Sant Gani Nath Rajkiya Mahavidyalaya, Mohammadabad, Gohna, Mau | http://www.sgnpgcollege.com/ |
| 805 | Sarvodaya P.G. College, Ghosi, Mau | http://www.sarvadayacollege.org.in/, admin@sarvodayacollege.orgin |
| 806 | Shri Ram Lachhan Mahavidyalaya, Amila, Mau | http://www.svlcollege.org.in/ |
| 807 | Talimuddin Nisvan Mahavidyalaya, Mau | http://www.talimuddin.org.in/, principal@talimuddin.org.in |
| 808 | Dr. Bhim Rao Ambedkar Mahavidyalaya, Indara, Mau | http://www.drambedkarcollege.org.in/ |
| 809 | Parvati Mahila Degree College, Doharighat, Mau | http://www.parvatimahilapgcollege.org/ |
| 810 | Baba Thanidas Balika Mahavidyalaya, Gofa, Amila, Mau | |
| 811 | Shivanand Mahavidyalaya, Indara, Mau | http://www.sncollege.org.in/ |
| 812 | Namvar Khuddan Smarak Kisan Mahavidyalaya, Sirsa, Chiraiya Kot, Mau | |
| 813 | Bindeshwari Mahavidyalaya, Dhavariyasath, Mau | http://www.vindeshwaripgcollege.org.in/ |
| 814 | Kisan Majdur Mahavidyalaya, Bhiti, Mau | http://www.kmcollege.org.in/ |
| 815 | Rishi Ram Naresh Krishak Mahavidyalaya, Molnapur, Dubari, Mau | |
| 816 | Keshav Madhav Baijnath Mahavidyalaya, Chakvilayat Dargah, Mau | http://www.kmbc.org.in/ |
| 817 | Prithvi Raj Chauhan Mahavidyalaya, Mau | http://www.prccollege.com/, prccollege@yahoo.com |
| 818 | Krishak Mahavidyalaya, Koariyapar, Mau | http://www.kmv.org.in/ |
| 819 | Public Mahila Sahar Mahavidyalaya, Baramadpur Mohammadabad, Gohna, Mau | http://www.publicmahilasaharcollege.org/ |
| 820 | Ram Naval Singh Smarak Mahavidyalaya, Chiraiyakot, Mau | http://www.rnsspgcollege.org.in/ |
| 821 | Ram Sundar Pandey Mahavidayalaya, Gaziyapur, Mau | http://www.rspcollege.com/ |
| 822 | Shri Ram Dhari Chauhan Mahavidyalaya, Khiriya Mau | http://www.srdcmahavidyalaya.in/ |
| 824 | Rajeev Gandhi Mahila, Mahavidyalaya, Pardaha, Mau | http://www.rgmc.org.in/ |
| 825 | Swatantrata Sangram Senani Mahendra Mahavidyalaya, Haldharpur Mau | http://www.sssmahendracollege.org.in/ |
| 826 | Shri Krishna Ambedkar Mahavidyalaya, Madhuban, Mau | http://www.ska.org.in/ |
| 827 | Shri Shiv Baba Mahavidyalaya, Dadanpur, Allupur, Pirsai, Mau | http://www.ssbcollege.org.in/, principal@ssbcollege.org.in |
| 828 | B.S.S. Mahavidyalaya, Kopaganj, Mau | |
| 829 | Mahadev Mahavidyalaya, Neruvadeeh, Gahana, Mau | |
| 830 | Majeedun Nisha Girls Degree College, Kopaganj, Mau | http://www.mngcollege.org.in/ |
| 831 | Lakshmi Narayan Mahavidyalaya, Kushmour, Pakhaipur, Mau | |
| 832 | Maharshi Baba Lodi Das Mahavidyalaya, Khurhat, Mau | http://www.mbldmahavidyalay.com/ |
| 833 | Ramdhan Damodar Mahavidyalaya, Kasara, Mau | |
| 834 | Ram Lagan Mahavidyalaya, Jamalpur, Mirzapur, Ghosi, Mau | http://www.rlm.org.in/ |
| 835 | Nageshwar Pandey Mahavidyalaya, Piparsath, Mau | http://www.npc.org.in/ |
| 836 | Mata Duja Devi Nikumbh Mahila Mahavidyalaya, Kushmaur Kaithvali , Mau | |
| 837 | Smt. Indira Gandhi Mahavidyalaya, Dumari, Maryadpur, Mau | http://www.sigm.degreecollege.org.in/ |
| 838 | D.S.S.A. Balika Mahavidyalaya, Dadnpur Ahirauli, Mau | |
| 839 | Dr. Bhim Rao Ambedkar Mahavidyalaya, Chakara Basu Nagar, Dargah, Mau | http://www.drbrcollegemau.org.in/ |
| 840 | Ram Bachan Singh Rajkiya Mahila Mahavidyalaya, Bagli Pijra, Mau | http://www.rbsgc.org.in/, principal@rbsgc.org.in |
| 841 | Chhote Lohia Mahavidyalaya, Jamunipur, Chakesar, Kashidham, Surajpur, Mau | http://www.lohiyacollege.org.in/ |
| 842 | Haripal Ji Smarak Mahavidyalaya, Daraura, Karha, Mau | |
| 843 | Shanti Singh Mahavidyalaya, Bhopaura, Mau | |
| 844 | Kumar Parmarath Baba Govind Mahavidyalaya, Kalyanpur, Mau | http://www.kpbgcollege.org.in/ |
| 845 | Lalsar Krishak Mahavidyalaya, Taketuwa, Rampur, Mau | |
| 846 | Raj Nath Mahavidyalaya Shukul Patti Kathatrawan, Mau | http://www.rajnathcollege.org.in/ |
| 847 | Ram Ugrah Muneshwari Mahadeo Mahavidyalaya, Kajhakoti, Mau | http://www.rmmc.org.in/ |
| 848 | Musafir Prabhavati Mahavidyalaya, Salahabad, (Bachauna), Mau | |
| 849 | Ramdev Ramharsh Kisan Mahavidyalaya, Chiraiya Kot, Mau | http://www.rrkdcollege.in/ |
| 850 | Sukhram Singh Mahavidyalaya, Sarwan, Mau | http://www.sscollegemau.org.in/ |
| 851 | H.M. Mahavidyalaya, Peewatal, Mau | |
| 853 | Avadh Narayan Singh Mahavidyalaya, Sultanipur, Mau | |
| 854 | Deep Niketan Mahavidyalaya, Bhatikla, Karha, Mau | |
| 855 | Manniya Kashiram R.D. Ram R.B. Ram Memorial Degree College ,Kamalpur, Kolaura, Mau | |
| 856 | Abdul Usman Mahavidyalaya, Raipur, Paliya, Mau | |
| 857 | Pt. Chandrika Smarak Purvanchal Mahavidyalaya, Surhupur Mohammadabad, Gohna, Mau | |
| 858 | Baba Bhrigu Mahavidyalaya, Paliya Mau | |
| 859 | Krishna Mahavidyalaya, Tajpur, (Usmanpur) Pipridih, Mau | |
| 860 | Aruna Memorial Sarswati Mahavidyalaya, Rewridih, Sahroj, Mau | |
| 861 | Baburam Kailashi Devi Mahila Mahavidyalaya, Dhanauli Rampur Doharighat, Mau | |
| 862 | H.A. Rab Girls Degree College Jahangirabad Maunath Bhanjan, Mau | |
| 863 | Md. Shahbaan Memorial Mahavidyalaya, Rampur Belauli, Mau | |
| 864 | Shyama Tiwari Mahavidyalaya, Tinhari, Parsupur, Mau | |
| 865 | Shivkumari Sahab Mahavidyalaya, Kayampur, Muhamdabad, Gohna, Mau | |
| 866 | A. N. Girls Degree College, Fatehpur, Talartoy, Madhuban, Mau | |
| 867 | Shahid Akshyawar Mall Mahila Mahavidyalaya, Sultanpur Barahgawan, Madhuban, Mau | |
| 868 | Shri Krishna Mahila Mahavidyalaya, Sipah, Ebrahimabad, Mau | |
| 869 | Purvanchal Mahila Degree College, Bhikharipur, Mau | |
| 870 | N. K. National Mahila Mahavidyalaya, Nadwa Sarai, Mau | |
| 871 | Baba Paramhans Tribhuwan Smarak Mahila Mahavidyalaya, Hanuman Nagar, Karampur, Mau | |
| 872 | Shri Muktinath Smarak Mahavidyalaya Para Mubarakpur, Kopaganj, Mau | |
| 873 | Baba Jagdev Das Maa Amrawati Shivpujan Mahavidyalaya, Pakri Taal, (Ozipur) Ghosi, Mau | |
| 874 | Ramdhari Smarak Mahavidyalaya, Mirpur, Godhna, Mau | |
| 875 | Rahmaniya Degree College, Ropanpur, Hisampur, Mau | |
| 876 | Purushottam Mahavidyalaya, Ranvirpur, Mau | |
| 877 | Chandrashekhar Mahavidyalaya Sahzadpur (Niyamatpur), Mau | |
| 878 | Rambhajan Degree College Chakhusain Thalaipur, Mau | |
| 879 | Rajiya Smarak Mahila Mahavidyalaya Hakeekatpur (Mataloopur), Mau | |
| 880 | Shivgovind Rambachan Mahavidyalaya Shiksha Sansthan, Lalitpur, Luduhi, Ghosi, Mau | |
| 881 | Paras Baba Sahab Ambedkar Shaheed Faujdaar Ram Mahavidyalaya, Paraspura, Mau | |
| 882 | Indian Education Institute, Khalispur, Mau | |
| 883 | Ram Lagan Girls Degree College, Amila, Mau | |
| 884 | Swatantrata Sangram Senani Paramhans Mishr Vanshraji Devi Mahila Mahavidyalaya, Reyao, Mau | |
| 886 | Baba Tapeshwar Mahila Mahavidyalaya, Gaurpar, Mau | |
| 887 | Bhrigunath Balika Mahavidyalaya,Para Mubarakpur, Mau | |
| 888 | R.A.F. Mahila Mahavidyalaya, Shamshabad, Karha, Mau | |
| 889 | Lal Bacchi Singh Mahila Mahavidyalaya, Kamalpur Kolaura, Mau | |
| 890 | V B S Mahila Mahavidyalaya, Allipur, Dangauli, Mau | |
| 891 | Mangru Memorial Mahila Mahavidyalaya Bhelur, Changeri, Mau | |
| 892 | Indu Mahila Mahavidyalaya, Bhudsuri(Badhya), Ratanpura, Mau | |
| 893 | Nabi Ahmad Mahila Degree College. Salempur, Rampur, Mau | |
| 894 | Ram Awadh Singh Mahavidyalaya, Piparideeh, Mau | |
| 895 | Ramlakhan Mahavidyalaya, Jamdeeh, Mau | |
| 896 | Mevati Devi Mahavidyalaya, Tadva, Jargar, Mau | |
| 897 | Maa Shakuntla Mahila Mahavidyalaya, Amari Amarhat, Mau | |
| 898 | Sonmati Kamla Devi Mahila Mahavidyalaya, Aldemau | |
| 899 | Aazad Hind Mahavidyalaya, Chakramji Maunath Bhanjan, Mau | http://www.azadhindmahavidyalaya.com/ |
| 901 | Shivmangal Mahila Mahavidyalay Pardanha Jameen Bela Sulatanpur Mau | |
| 902 | Shyamsundari Mahila Mahavidyalay Buvari (Molanpur) Mau | |
| 903 | Sw. Shreemati Indira Gandhi Balika Mahavidyalay Padmidanh Ghosi Mau | |
| 904 | Sugwanti Smarak Mahavidyalay Kanjha Mau | |
| 906 | Krishna Memorial Mahavidyalaya Ratanpura Mau | |
| 907 | Samata Mahavidyalay Baragaon Mau | |
| 908 | Rajan College Of Womenseducation Hikama Kopaganj Mau | |
| 909 | Rajeshwari Devi Mahila Mahavidyalay Paligarh Mau | |
| 910 | Rambaran Ghurabhari Yadav Mahavidyalaya Samauddinpur Karami Mau | |
| 911 | Mahadev Ramsoch Krishak Mahavidyalay Sipah Ibrahimabad Mau | |
| 912 | Karma Lal Bihari Degree College Gontha Doharighat Mau | |
| 913 | Ramgopal Institute Of Education Baragaon Mau | |
| 914 | Jay Maa Khandwari Mahila Mahavidyalay Kotawa Kahinaur Mau | |
| 915 | Aadishakti College Tajopur Mau | |
| 916 | Prabhunath Singh Gautam Mahavidyalay Garibpatti Tadwa Chiraiyakot Mau | |
| 917 | Chandradev Smarak Mahila Mahavidyalay Khanpur Mau | |
| 918 | Ranjeet Pandey Smarak Mahila Mahavidyalay Kamaluddinpur Sousaravan Mau | |
| | Ram Prasad Smarak Shikshan Prashikshan Seva Sansthan Mahavidyala,Lakhani Mubarakpur Ghosi, Mau | www.rptraininginstitute.org , me.sncl@gmail.com |
| | Rajpati Yadav Isri Smarak Arjun Mahavidyalaya, Jasada, Mau | www.ryisacollege.org.in , ryisacollege@gmail.com |
| | Krishna Institute of Education For Womens, Tenduli Paligarh, Mau | www.krishnaioe.org.in , rnictenduli@gmail.com |
| | Suryanath Ramugrah Mahavidyalaya, Hasanpur, Mau | www.srdegreecollege.com, srdegreecollege@gmail.com, 9452171112 |
| 932 | Ramsheela Girls Degree College, Industrial Area, Tajopur, Mau | |
| 934 | Sri Parashar Brahma Sudhakar Pandey Damyanti Devi Institute of Girls Educational Raikwardeeh, Mau | www.pbsdige.in, info@psdige.in, 9838605045 |
| 926 | Maa Mewati Tara Devi Institute of Girls Education Dhaurhara, Mau | www.mmtige.in, info@mmtige.in, 9453180330, 9455777900 |
| 933 | Raja Harishchandra Mahavidyalaya, Rukunpur Rampurkandhi, Devlaas, Mau | www.rhccollege.org.in, rajaharishchandramahavidyalay@gmail.com, 9415292368 |

Ghazipur

| College Code | College name and address | Website/Email |
| --- | --- | --- |
| 102 | I.D. Memorial Degree College Anand Bihar Mudwal Fateullahapur Ghazipur | |
| 103 | Shree Chandrabali Balika Mahavidyalay Tajpur Molana Ghazipur | |
| 104 | Rajdev Mahavidyalaya Salempur Bandhai Ghazipur | |
| 105 | Mata Ramdulari Ramashray Shikhhak Prashikhhan Sansthan Naurangabad Khajepur Bahariabad Ghazipur | |
| 106 | Sw. Chandrika Kisan Mahavidyalay Sainupur Aamghat Bhawarkol Ghazipur | |
| 107 | Dinesh Aadarsh Mahavidyalay Devchandra Bari Ghazipur | |
| 108 | Tetari Devi Mahavidyala Saraygokul Ghazipur | |
| 109 | Shivsakhi Memorial Degree College Jamunadev (Devkathia) Ghazipur | |
| 110 | Baba Dharmdev Balika Mahavidyalay Kaithvalia Mahpur Ghazipur | |
| 112 | Kalindi Singh Mahavidyalay Ishopur Mahpur Ghazipur | |
| 114 | Kamala Mahila Mahavidyalay Santosh Nagar Ghazipur | |
| 115 | Sabir Ali Balika Degree College Jakhania Ghazipur | |
| 116 | Mata Kusum Devi Girls Degree College Kudila Jakhania Ghazipur | |
| 117 | Rajeshwar Mahadev Degree Collegeaaraji Budhaila (Pandey Ka Pura) Amaroopur Ghazipur | |
| 118 | Shree Rajendra Singh Mahavidyalay Korari Birano Ghazipur | |
| 119 | Mahaveer Parashuram Mahavidyalay Bisunpur Tadawa Ghazipur | |
| 120 | Rajnath Memorial Mahavidylay Bhitari Ghazipur | |
| 121 | Mata Pyari Rajdev Mahavidyalay Sadat Ghazipur | |
| 122 | Maharshi Shikhhan Avam Prashikhhan Sansthan Khadvadeeh Ghazipur | |
| 123 | Shambhunarayan Mahavidyalay Harhari Ghazipur | |
| 124 | Ramnagina Shikhhak Prashikhhan Mahavidyalay Paharpur Kala Ghazipur | |
| 125 | Shree Kashinath Mahavidyalay Tilesara Ghazipur | |
| 126 | Dashrath Sansthan Hariharpur (Kanari) Ghazipur | |
| 127 | Maa Gomati Balika Mahavidylay Sadarjahanpur Ghazipur | |
| 128 | M.P. Girls Sansthan Mahmudpur Kutubchak Saidpur Ghazipur | |
| 130 | Shivdhan Kisan Mahavidyalay Harauli Ghazipur | |
| 131 | Vidya Kamala Mahila Sikhha Sansthan Vishkala Dhuvarjun Ghazipur | |
| 146 | Maa Parwati Kunwar Shaichainik Sansthan Berukhi Mahdpur Ghazipur | |
| 159 | Musaphir Mahavidyalaya, Ataria Dharammarpur, Ghazipur | |
| 160 | Sant parsottam Balika Mahavidyalaya, Baghol Jangipur, Ghazipur | |
| 170 | Sri Badrinath Mahila Mahavidyalaya, Medanipur, Sikanderpur, Ghazipur | |
| 171 | Sriram Mahila Mahavidyalaya, Katayan Lahang Kasimabad, Ghazipur | www.srmmv.org , srirammahilacollege@gmail.com , 9415860327 |
| 176 | Pahalwan Indradev Mahila Mahavidyalaya, Bhadaura, Tadawan, Ghazipur | |
| 401 | Kisan Mahavidyalaya, Baghaow, Ghazipur | www.kisancollege.wels.com |
| 402 | Hindu Degree College, Zamania, Ghazipur | http://www.hpgczna.org/ |
| 403 | Swami Sahajanand Snatkottar Mahavidyalaya, Ghazipur | |
| 404 | Malikpura Degree College Malikpura, Ghazipur | http://www.pgcmalikpura.in/ |
| 405 | Samta Snatkottar Mahavidyalaya, Sadat, Ghazipur | http://www.samtapgcollege.co.in/ |
| 406 | Rajkiya Mahila Snatkottar Mahavidyalaya, Ghazipur | |
| 407 | Khardeeha Mahavidyalaya, Khardeeha, Ghazipur | |
| 408 | Mahatma Gandhi Shati Smarak Mahavidyalaya, Garua Maksoodpur, Ghazipur | |
| 409 | Shri Mahanth Ramasray Das Snatkottar Mahavidyalaya, Bhurkura, Ghazipur | http://www.smrdpgc.org/ |
| 410 | Gadadhar Shlok Mahavidyalaya, Revtipur, Ghazipur | http://www.gsmghazipur.com/ |
| 411 | Pt. Deendayal Upadhyay Rajkiya Mahavidyalaya, Saidpur, Ghazipur | |
| 412 | Baba Gajadhar Das Balika Mahavidyalaya, Atampur Chhapra (Saadat), Ghazipur | http://www.babagajadhardaspgcollege.org/ |
| 413 | Snatkottar Mahavidyalaya, Ghazipur | http://www.pgcghazipur.org/ |
| 414 | Bapu Mahavidyalaya, Saadat, Ghazipur | http://www.bapumahavidyalaya.co.in/ |
| 415 | Raj Kishore Mahavidyalaya, Baruin , Zamaniya, Ghazipur | http://www.rksdegreecollege.com/ |
| 416 | Dr. B. R. Ambedkar Krishak Mahavidyalaya, Jalalabad, Dullahpur, Ghazipur | |
| 417 | Shri Ramashankar Bal Gopal Mahavidyalaya, Nasirpur Maupara, Ghazipur | |
| 418 | Mahant Pavahari Shribalkrishna Yati Kanya Mahavidyalaya Hathiyaram, Ghazipur | http://www.shreebalkrishnayatikanyapgc.com/ |
| 419 | Hanuman Singh Mahavidyalaya, Devkali, Ghazipur | http://www.hspgc.co.in/ |
| 420 | Shaheed Smarak Rajkiya Mahavidyalaya, Yusufpur, Mohammadabad, Ghazipur | |
| 421 | Sant Bula Satyanam Das Birbal Snatkottar Mahavidyalaya, Amari, Dullahapur, Ghazipur | |
| 422 | Shri Ram Karan Snatkottar Mahavidyalaya, Ishopur, Rampur, Ghazipur | http://www.srdc.co.in/ |
| 423 | Maa Kamakhya Mahavidyalaya, Gahmar, Ghazipur | http://www.mkdc.org.in/ |
| 424 | Ram Rahim Mahavidyalaya, Gahmar Ghazipur | |
| 425 | Mahavidyalaya Akarao, Shadiyabad, Ghazipur | |
| 426 | Shri Radha Raman Mahavidyalaya, Adarsh Vidyapeeth, Ruhipur, Ghazipur | |
| 427 | Shri Banshi Balgopal Mahavidyalaya, Sagra ,Rajupur, Ghazipur | http://www.sbbgcollege.in/ |
| 428 | Dr. Ram Manohar Lohiya Mahavidyalaya, Jhotari, Dhamupur, Ghazipur | |
| 429 | Maa Bageshwari Devi Mahila Mahavidyalaya, Nasirpur, Ghazipur | |
| 430 | Shabri Mahavidyalaya, Sikhari, Ghazipur | http://www.sabaribalikacollege.org.in/ |
| 431 | Ram Nagina Kisan Mahavidyalaya, Muriyari, Jakhanian, Ghazipur | http://www.ramnaginakisanpgcollege.org/ |
| 432 | Krishak Mahavidyalaya, Ukranav Bahriyabad, Ghazipur | |
| 433 | Prabhu Narayan Singh Mahavidyalaya, Baghel Vanshiy Marhi Ashram, Kasimabad, Ghazipur | http://www.pnsmv.org/ |
| 434 | Shri Meghabaran Singh Mahavidyalaya, Bhadaila, Karampur, Ghazipur | http://www.meghbaransinghcollege.com/ |
| 435 | Mahamandleshvar Shri Bal Krishanayati Mahavidyalaya, Virndravan, Ghazipur | |
| 436 | Sant Lakhandas (Naga Baba) Pachottar Mahavidyalaya, Tapeshvari Nagar, Mardah, Ghazipur | http://www.sldpgcollege.org/ |
| 437 | Shri Ramdas Mahavidyalaya, Dullahpur, Ghazipur | http://www.srcollege.org.in/ |
| 438 | Guru Phool Chand Mahavidyalaya, Daulatpur, Ghazipur | http://www.guruphldhandmahavidyalaya.org/ |
| 439 | Gopi Nath Mahavidyalaya, Devali, Salamatpur, Ghazipur | http://www.gopinathpgcollege.org.in/ |
| 440 | Dr. Ram Manohar Lohia Degree College, Dhotari Adhyatmpuram, Ghazipur | |
| 441 | Pt. Ramswaroop Dwivedi Mahavidyalaya, Karanda, Ghazipur | |
| 442 | Shri Hari Shankar Mahavidyalaya, Jamuvari (Bahalolpur), Ghazipur | |
| 443 | Shastri Dipan Chaudhari Mahavidyalaya, Bhadev Prem Ka Pura, Ghazipur | http://www.sdc.college.com/ |
| 444 | Shri Shiv Mahavidyalaya, Pharidaha ,Khanpur, Ghazipur | http://www.sspgcollegeghazipur.com/ |
| 445 | Mukhram Kisan Mahavidyalaya, Dahrakalan, Ghazipur | |
| 446 | Harish Chandra Mahavidyalaya, Kavla, Jakhaniya, Ghazipur | http://www.hcdcollege.in/ |
| 447 | Shri Mahanth Maniraj Das Baliraj Mahavidyalaya, Nasratpur, Barahi Ghazipur | |
| 448 | Baba Jangali Mahavidyalaya, Salempur, Wajidpur, Ghazipur | |
| 451 | Sukhdev Kisan Mahavidyalaya, Phoolpur, Burhanpur, Ghazipur | |
| 452 | Om Vishwanath Swarnma Sukh Mahavidyalaya, Khuda Bakaspur, Dullahpur, Ghazipur | |
| 453 | Pachottar Mahavidyalaya, Mardah, Ghazipur | http://www.pachottarmahavidyalay.org.in/ |
| 454 | Kashinath Mahavidyalaya, Narayanpur, Kakrhi, Daulatpur, Ghazipur | http://www.kashinathmahavidaula.org/ |
| 455 | Krishna Sudama Mahavidyalaya, Maradapur, Daulat Nagar Ghazipur | http://www.krishansudamamahavidaula.org/ |
| 456 | Vimla Ramashankar Mahavidyalaya, Yusufpur, Shahpur, Ghazipur | |
| 457 | Lutavan Mahavidyalaya, Sakra, Jaitpura, Ghazipur | http://www.lutawan.oc.com/ |
| 458 | Baldev Shridhar Mahavidyalaya, Bhavraha, Pandeypur Radhye, Ghazipur | http://www.baldev.org.in/ |
| 459 | Harishchandra Mahavidyalaya, Maudhiyan, Ghazipur | |
| 460 | Sarju Rai Memorial Degree College, Gandhi Nagar, Ghazipur | |
| 461 | Shri Shiv Pujan Gokul Mahavidyalaya, Gaharpur Rampur, Balbhadra Ghazipur | |
| 462 | Sw. Kishun Chandra Bakhari Baba Mahavidyalaya Tiyara Birano, Ghazipur | |
| 463 | Jokhan Mahavidyalaya, Ekra, Ghazipur | |
| 464 | Shri Dhaneshwar Mahavidyalaya Kusumhi Khurd Sirgitha, Ghazipur | |
| 465 | Matuk Smarak Mahavidyalaya, Dadhawal, Ghazipur | http://www.mscollege.org.in/ |
| 466 | Devchandar Dalsingaar Bhartiya Vidyapeeth Mahavidyalaya, Aary Nagar, Muhammadpur Ghazipur | http://www.dcdsbvbegareecollege.com.in/ |
| 467 | Chaudhary Charan Singh Kisan Mahavidyalaya, Nevada, Durgvijay Rai, Jakhnia, Ghazipur | http://www.ccskdegree.college.in/ |
| 468 | Matri Gangajali Mahavidyalaya Moudhiyan, Ghazipur | http://mgdc.co.in/ |
| 469 | Mukhram Mahavidyalaya, Jagadishpur, Ruhipur Ghazipur | |
| 470 | Shri Babu Nandan Adarsh Mahavidyalaya, Rampur Bantra, Ghazipur | http://www.sbnac.org/ |
| 471 | Baba Chandrika Mahila Mahavidyalaya, Block Road, Mardah, Ghazipur | |
| 472 | Rajdev Mahavidyalaya ,Sipah Jahurabad, Ghazipur | |
| 476 | Rajeev Gandhi Mahavidyalaya, Mandara, Jakhaniyan, Ghazipur | http://www.rajeevgandhicollege.org.in/ |
| 477 | Mohan Memorial Prayag Mahavidyalaya Shivdasichak, Basuchak, Ghazipur | http://www.mmpm.co.in/ |
| 478 | Mahila Mahavidyalaya Hetimpur, Zamaniya, Ghazipur | |
| 479 | Asha Mahavidyalaya, Dhirjijot, Sikhadi, Ghazipur | http://www.ashamahavidayalaya.org/ |
| 480 | Moolchand Mahavidyalaya, Holipur, Ghazipur | http://www.mcdcollege.org/ |
| 481 | Ram Sumer Suryabanshi Mahila Mahavidyalaya, Devsthali, Dahi Ghazipur | http://www.suryavanshi.org.in/ |
| 482 | Ramjag Mahavidyalaya, Mardanpur, Ghazipur | http://www.rjdeegricollege.org.in/ |
| 483 | Janbharti Mahavidyalaya, Diliya, Talwal Ghazipur | http://www.janbhartimahavidyalay.com/ |
| 484 | Sarv Seva Mahavidyalaya, Abadan Bairan, Ghazipur | |
| 485 | Jang Bahadur Rai Mahavidyalaya, Lauwadih, Ghazipur | http://www.jbrm.net/ |
| 486 | Uma Shankar Shashtri Mahavidyalaya, Haisi Para, Ghazipur | http://www.ussmv.co.in/ |
| 487 | Swadharm Mahavidyalaya, Kataya, Sarai Gokul, Ghazipur | http://www.spgc.in/ |
| 488 | Bahan Mayawati Mahavidyalaya Chaukari, Chaura – Ghazipur | |
| 489 | Mata Behphaiya Sogara Mahavidyalaya, Kuttubpur Kasimabad, Ghazipur | |
| 490 | Janta Adarsh Mahavidyalaya, Maksudanpur, Mubarkpur, Gangouly, Ghazipur | |
| 491 | Dr. Ambedkar Kumar Pahalawan Mahavidyalaya, Pandeypur Radhey, Ghazipur | http://www.drapahalwan.org.in/ |
| 492 | Pashupati Nath Smarak Mahavidhyala Sherpur Kalan, Ghazipur | |
| 493 | Kedar Sukhdev S.N.O.P. Mahavidyalaya Harsapur, Chaubepur, Ghazipur | |
| 494 | Vimala Yadav Mahavidyalay, Akavaspatti, Bhitari, Ghazipur | http://www.vymv.akp.bhi.gzp.com/ |
| 495 | Satiram Mahavidyalaya, Aalampatti, Ghazipur | |
| 496 | Ramsurat Shivmurti Mahavidyalaya, Mahmudpur, Hathini, Ghazipur | |
| 497 | Baba Vishvanath Mahavidyalaya, Teliyani Bahadiya, Ghazipur | |
| 498 | Sw. Purushottam Mahavidyalaya, Halpur Govindpur, Ghazipur | |
| 499 | Maa Sharda Rajnarayan Rai Smarak Mahavidyalaya, Paali, Ghazipur | |
| 501 | Subhash Vidya Mandir Mahavidyalaya, Bahariyabad, Ghazipur | |
| 502 | Balram Mahavidyalaya, Manihari, Ghazipur | |
| 503 | Shrinath Alakananda Mahavidyalaya, Bhuvarpur, Anauni, Ghazipur | |
| 504 | D. R. D. Mahavidyalaya, Nagsar, Ghazipur | |
| 505 | Rajaram Smriti Mahavidyalaya, Chandpur, Singarpur, Ghazipur | |
| 506 | Shri Lacchiram Mahavidyalaya, Salikpur, Sauri, Ghazipur | |
| 507 | Baba Banwari Lal Balgopal Mahavidyalaya, Malaura, Ghazipur | |
| 508 | Raghunandan Kishundev Mahavidyalaya, Devchandpur, Ghazipur | |
| 509 | Patiram Bhagat Singh Mahavidyalaya, Jahanpur, Bhitri, Ghazipur | |
| 510 | Om Ji Mahavidyalaya, Gaura, Jakhania, Ghazipur | |
| 511 | Rajan Chandrika Mahavidyalaya, Gulal Sarai, Ghazipur | |
| 512 | Shashwat Suryawanshi Mahavidyalaya, Atigawan, Khetabpur, Jakhania, Ghazipur | |
| 513 | Baba Ramdev Smarak Mahavidyalaya, Bartar, Nonhara, Ghazipur | |
| 514 | Radha Krishna Ramnaresh Mahavidyalaya, Salempur, Baghai, Ghazipur | |
| 515 | Shri Hari Narayan Mahavidyalaya, Jagatpur, Gahli, Basarikpur, Ghazipur | |
| 516 | Dr. Amit Kumar Singh Kanya Mahavidyalaya, Janhi, Jhotna, Jakhania, Ghazipur | |
| 517 | Shri Ramchandra Badami Mahila Mahavidyalaya, Vidhyapara, Chaukiya, Ghazipur | |
| 518 | Sitaram Mahavidyalaya, Mundiyari, Jakhania, Ghazipur | |
| 519 | Gajadhar Singh Mahavidyalaya, Gumma (Shaktinagar) Ghazipur | |
| 520 | Indradev Ramnawal Banafar Mahavidyalaya, Daharmauwa, Ghazipur | |
| 521 | Sant Ramnarayan Rajkishore Shankar Mahila Mahavidyalaya, Baruen, Zamania, Ghazipur | |
| 522 | Buddham Sharanam Mahavidyalaya, Mudwal, Fateullahpur, Ghazipur | |
| 523 | Niranjan Mahavidyalaya, Mustafabad, Bijaura, Ghazipur | |
| 524 | Sadguru Shri Seetadas Mahavidyalaya, Dhaneshpur, Ghazipur | |
| 526 | Nand Baba S. N. S. K. Institute Of Education, Bhawraha Pandeypur Radhey, Ghazipur | |
| 527 | Kalika Chandrika Indrasan Mahavidyalaya, Bharatpur, Ghazipur | |
| 528 | Harivanshi Dwarika College Of Education, Durkhushi, Mardah, Ghazipur | |
| 529 | Ganga Jaddi Balika Mahavidyalaya, Rajhati, Baheri, Ghazipur | |
| 530 | Lodi Singh Davarika Singh Kaushik Mahavidyalaya, Athagava Ghazipur | |
| 531 | Ramkaran Shivakaran Adarsh Mahavidyalaya, Siyava, Bhitari Ghazipur | |
| 532 | Maa Sharda Mahila Mahavidyalaya Jalalabad, Ghazipur | |
| 533 | Baba Gajjan Das Balika Mahavidyalaya, Khankah Khurd, Dharwan, Ghazipur | |
| 534 | Heera Singh Yadav Mahavidyalaya, Gorari Vikrampur, Ghazipur | |
| 535 | Khaki Baba Siddharth Mahavidyalaya, Dubain Pokhra, Yusufpur (Kharwa), Ghazipur | |
| 536 | Motilal Mahavidyalaya, Saidpur, Ghazipur | |
| 537 | Baba Vishwanath Mahavidyalaya, Mardanpur, Guraini, Ghazipur | |
| 538 | Rajdhari Singh Smarak Mahavidyalaya, Mirzapur, Ghazipur | |
| 539 | Shri Kedar Faujdar Mahavidyalaya, Guraini, Ghazipur | |
| 540 | D.A.V. College, Maudha, Ghazipur | |
| 541 | K.V.S. Sansthan, Baksupur, Harmujpur, Ghazipur | |
| 542 | Sant Kinaram Mahavidyalaya, Kaneri, Ghazipur | |
| 543 | Atam Prakash Adarsh Mahavidyalaya, Arsadpur, Jangipur, Ghazipur | |
| 544 | Maa Prema Mahila Mahavidyalaya, Basu Chak, Ghazipur | |
| 545 | Kashinath Shiksha Sansthan, Narayanpur, Kakarhi, Daulatpur, Ghazipur | |
| 546 | S.K.B.M Degree College, Usiya Dildar Nagar, Ghazipur | |
| 547 | Biju Patnayak Sonakar Balika Degree College, Devchandpur, Ghazipur | |
| 548 | Mata Bhagyamani Mahila Degree College, Saheri, Ghazipur | |
| 549 | Maa Ram Rati Devi Balika Mahavidhyalya, Kotisha (Jogiya/Lodhiya Taal ) Vikrampur Ghazipur | |
| 550 | G.N Omens Educational Institute, Sanehua Salamatpur Ghazipur | |
| 551 | Ramapati Vaidhya Mahila Degree College, Sommarbari Dhaneshpur Ghazipur | |
| 552 | Subba Mahavidyalaya, Khalilpur Hurmujpur Ghazipur | |
| 553 | Arjun Yadav Girls College, Ikra (Kudwaa) Ghazipur | |
| 554 | Brijesh College Of Education, Sardarpur Bhudhpur Ghazipur | |
| 555 | Sarju Singh Mahavidyalaya, Hamzapur Khas Jhotna Ghazipur | |
| 556 | Shri Thakur Ji Ramlaxman Janki Mahila Mahavidyalaya, Brahpur Nandganj Ghazipur | |
| 557 | Mata Tetradevi Sacchidanand Girls College, Alipur Mandra Ghazipur | |
| 558 | Baba Hardev Balika Mahavidyalaya, Bhabhaura Aurihar, Ghazipur | |
| 559 | Shri Doodhnath Sudami Balika Mahavidyalaya, Bhimapar,Sadat,Ghazipur | |
| 560 | Ram Murat Mahila Mahavidyalaya Badasara Ghazipur | |
| 561 | Ramlal Adarsh Mahavidyalaya, Bada Goan Makhdumpur Ghazipur | |
| 562 | Adarsh Ramadhar Mahavidyalaya, Naikoat Raishpur Mudiyar, Ghazipur | |
| 563 | Bhuval Mahavidyalay Barodih Mubarakpur Ghazipur | |
| 564 | Kashi Nath Banarasi Mahavidyalya, Achhaibar Nagar Rajupur Sammanpur, Ghazipur | |
| 565 | Ma Yashoda Mahavdyalaya , Ashpur Akabarpur, Ghazipur | |
| 566 | Abhay Narayan Singh Memoriyal Degree College Kundesar Ghazipur | |
| 567 | Sahid Bhagat Singh Baba Murali Mahila Degree College, Mahurasa(Makhdumpur) Sadat, Ghazipur | |
| 568 | Vindhyachal G (Girls) College , Karkapur, Alawalpur, Ghazipur | |
| 569 | Mahatma Gandhi Mahila Degree College,Sauram, Nandganj, Ghazipur | |
| 570 | Late Chandrasekhar Ji Purva Pradhan Mantri Smarak Mahavidyalaya, Rampur, Kanva , Saverai, Ghazipur | |
| 571 | Shri Rang Ji Yadav Mahavidyalaya, Rampur, Matkhanna, Ghazipur | |
| 572 | Ramsharan Mahavidyalaya, Mardanpur, Ghazipur | |
| 573 | Reshmi Mahila Mahavidyalya, Atariya, Dharammarpur, Ghazipur | |
| 574 | Sahay Singh Mahavidyalay, Angurpur, Rampur ,Balbhadra, Ghazipur | |
| 576 | Adarsh M. D. Mahila, Mahavidyalaya, Talval, Ghazipur | |
| 577 | Shri Bashisth Mahavidyalaya, Baghari, Zamania,Ghazipur | |
| 578 | Shree Ram Avtar Chaubey Mahavidyalaya, Dharani,Bhanmal Rai Zamania, Ghazipur | |
| 579 | Satyadev Degree College, Gadhipuram (Borasia), Fadanpur, Ghazipur | |
| 580 | Kaushik Mahavidyalaya, Surwat Ghazipur | |
| 581 | Baba Hazari Singh Memorial Balika Mahavidyalaya, Salempur Bahadur Jakhniyan Ghazipur | |
| 582 | Shailesh Mahavidyalaya, Savash (Shailesh Nagar), Gazipur | |
| 585 | M.M.D. Upendra Girls Educational Institute Bogana, Ghazipur | |
| 586 | Uday Pratap Mahila Mahavidyalaya, Kutubpur, Khetabpur, Ghazipur | |
| 588 | Baijnath Mahavidyalaya Budhanpur Shadiyabad, Ghazipur | |
| 589 | Jainath Mahavidyalay, Alipur, Madra, Jakhania, Ghazipur | |
| 590 | M. N. Balika Mahavidyalaya Sardarpur Kayampur, Ghazipur | |
| 591 | Sw . C. G. Girls Degree College, Rampur, Balbhadra Ghazipur | |
| 592 | Shree Mahabali Balchandra Mahavidyalaya Sardarpur Buddhupur Ghazipur | |
| 593 | Sw. Faujdar Singh Chauhan Balika Mahmoodpur Pali Devkali Ghazipur | |
| 594 | Reshama Mahila Mahavidyalay Sikandarpur Bairakh Ghazpur | |
| 595 | Secret Heart Girls College For Education And Training Bauriveer Singhpur Ghazipur | |
| 596 | Bolanath Smarak Mahavidyalay Dhamupur, hameeddham0, Ghazipur | |
| 597 | Maa Ramdulari Balika Mahavidyalaychhatarma, Ghazipur | |
| 598 | Aaditya Dixit Girls Degree College Orasan, Ghazipur | |
| 599 | Shree Parmanand Manorama Devi Mahila Mahavidyalaya Ibrahimpur Kala Ghazipur | |
| | Champa Lorik Mahila Mahavidyalaya Vishunpura Devchandpur, Gazipur | clmdigreecollage.webs.com , champalorikmahavidyalay101@gmail.com |
| | Rainbow Mahila Sansthan, Nandganj, Ghazipur | |

Jaunpur

| College Code | College name and address | Website/Email |
| --- | --- | --- |
| 601 | Tilakdhari Snatkottar Mahavidyalaya, Jaunpur | www.tdcollege.ac.in |
| 602 | Nagrik Degree College, Janghai, Jaunpur | http://www.nagrikcollege.org.in/ |
| 603 | Himtaj Mahavidyalaya, Nevadhiya Jaunpur | http://www.himtajcollege.com/ |
| 604 | Shri Ganesh Rai Snatkottar Mahavidyalaya, Dobhi, Jaunpur | http://www.sgrpgcollege.com/ |
| 605 | Raja Shri Krishna Dutt Snatkottar Mahavidyalaya, Jaunpur | http://rskdpgcollege.com/ |
| 606 | Govind Ballabh Pant Mahavidyalaya, Pratapganj, Jaunpur | http://www.gvppdc.org/ |
| 607 | Kutir Snatkottar Mahavidyalaya, Chakke, Jaunpur | http://www.kutirpgcollege.org/ |
| 608 | Raja Harpal Singh Mahavidyalaya, Singramau, Jaunpur | http://www.rhspgcollege.org/ |
| 609 | Sahkari P.G. College Mihrawan, Jaunpur | http://www.spgcmihrawanjnp.com/ |
| 610 | Bayalasi Mahavidyalaya, Jalalpur, Jaunpur | http://www.bayalasidegreecollege.org.in/ |
| 611 | Saltanat Bahadur Mahavidyalaya, Badlapur Jaunpur | http://www.sbpgcollege.com/ |
| 612 | Mariyahu Snatkottar Mahavidyalaya, Mariyahu, Jaunpur | http://www.mariahupgcollege.org/ |
| 613 | Rashtriya Snatkottar Mahavidyalaya, Jamuhai, Jaunpur | http://www.rashtriyapgc.org/ |
| 614 | Ram Awadh Yadav Ganna Krishak Mahavidyalaya, Takha, Shahganj Jaunpur | http://www.raygkdcollege.org.in/ |
| 615 | Gandhi Smarak Mahavidyalaya, Samodhpur, Jaunpur | http://www.gspgcollege.org/ |
| 616 | Raj Bahadur Mahavidyalaya, Gulalpur, Jaunpur | http://www.rbcollege.org.in/ |
| 617 | Bharti Mahila Mahavidyalaya, Bharti Nagar, Jaunpur | http://www.bmpgcollege.com/ |
| 618 | Rashtriya Snatkottar Mahavidyalaya, Sujanganj, Jaunpur | http://www.rsmahavidyalaya.org/ |
| 619 | Shri Rajaram Mahavidyalaya, Tariyari, Kerakat, Jaunpur | http://www.shrirajarampgcollege.org/ |
| 620 | Mohammad Hasan Degree College, Jaunpur | http://www.md.h.p.g.college.com/ |
| 621 | Dr. Akhtar Hasan Rizvi Shiya Degree College, Jaunpur | |
| 622 | Sarvajanik Mahavidyalaya, Mungara Badshahpur, Jaunpur | http://www.sarvajanikpgcollege.org/ |
| 623 | Muslim Girls Degree College, Jaunpur | |
| 624 | Abdul Aziz Ansari Degree College, Majadeeha, Shahganj, Jaunpur | http://www.mabct.org.in/ |
| 625 | Indrapati Mahavidyalaya, Gairwah, Jaunpur | http://www.ipdcg.com/ |
| 626 | Gokulnath Dubey Mahavidyalaya, Dhema, Jaunpur | |
| 627 | Mukteshwer Prasad Mahavidyalaya, Jaunpur | |
| 628 | Dr. Satya Prakash Singh Mahavidyalaya, Jamuniya, Jaunpur | http://www.dspsm.org/ |
| 629 | Sukhmay Mahila Mahavidyalaya, Behra, Jaunpur | http://www.sukhamaycollege.org/ |
| 630 | Bhola Nath Mishra Degree College Bhola Nagar, Jaunpur | http://www.bholanathdegreecollege.org.in/ |
| 631 | Sant Mathura Singh Mahavidyalaya, Madarpur Jaunpur | http://www.smsjnp.com/ |
| 632 | Shri Bajrang Mahavidyalaya, Ghanshyampur, Jaunpur | http://www.sbgc.co.in/ |
| 633 | Gulabi Devi Mahavidyalaya, Siddiqpur, Jaunpur | http://www.gulabidevimahavidyalaya.org/ |
| 634 | Walther Degree College, Rampur Jaunpur | |
| 635 | Sumitra Mahavidyalaya, Sherwan, Jaunpur | http://www.sumitramahavidyalaya.org/ |
| 636 | Shrimati Janki Rampal Mahavidyalaya, Bhannaur Jaunpur | |
| 637 | Tilakdhari Mahila Mahavidyalaya, Jaunpur | http://www.tdmahilacollege.org.in/ |
| 638 | Kaushilya Mahavidyalaya, Dilawarpur, Mariyahu Jaunpur | |
| 639 | Raj Gaurav Mahavidyalaya, Khutahan Jaunpur | |
| 640 | Bihari Mahila Mahavidyalaya, Machchali Shahar, Jaunpur | http://www.bmmmjaunpur.ac.in/ |
| 641 | Udasinacharya Jagatguru Shrichand Ji Mahavidyalaya, Pilakhini, Gaura Badshahpur Jaunpur | http://www.ujsj.college.ac.in/ |
| 642 | Sankalp Mahila Mahavidyalaya, Sonahita, Jaunpur | |
| 643 | K.D.S. Mahavidyalaya, Subashpur, Pali, Jaunpur | http://www.k.d.s.college.org.in/ |
| 644 | Sainik Girija Shankar Mahavidyalaya, Kerakat, Jaunpur | http://www.sgsm.ac.in/ |
| 645 | Ram Dev Mahavidyalaya, Sirauli Meerganj, Jaunpur | http://www.ramdevcollege.org/ |
| 646 | Baba Ganesh Dutt Mahavidyalaya, Rattipur, Jaunpur | http://www.bgddegreecollege.org/ |
| 649 | Shri Haridas Mahavidyalaya, Lahangpur, Jaunpur | http://www.shmv.co.in/ |
| 650 | Beerbal Mahavidyalaya, Rasoolpur, Machchhli Shahar, Jaunpur | |
| 651 | Ram Adheen Mahavidyalaya, Tekardeeh, Jiyaramau, Jaunpur | |
| 652 | Surya Bali Yadav Mahavidyalaya, Devkali, Sarai, Khawaja, Jaunpur | |
| 653 | Janta Mahavidyalaya, Ratnupur, Jaunpur | http://www.jantapgcollege.org.in/ |
| 656 | Rahul Mahavidyalaya, Kalawari, Sherwa, Jaunpur | |
| 657 | Jangi Mahavidyalaya Asbaranpur, Jaunpur | http://www.jangidegreecollege.org.in/ |
| 658 | Mata Prasad Adarsh Mahavidyalaya Bhabhauri Sherwan, Jaunpur | |
| 659 | Vansha Devi Mahavidyalaya, Gajadharpur, Gaddopur, Jaunpur | |
| 660 | Baba Sahab Dr. Bhim Rao Ambedkar Mahavidyalaya, Siddiquepur, Jaunpur | http://www.drbrcollegejaunpur.org.in/ , drbrcollegejaunpur@gmail.com , 9125093566 |
| 661 | Samarajeet (S.J.) Mahavidyalaya, Veerbhanpur, Jaunpur | http://www.sjmahavidyalay.com/ |
| 662 | Ram Lakhan Singh Mahavidyalaya, Rampur, Baijapur, Jaunpur | http://www.rlsmahavidyalay.org/ |
| 663 | Dr. Bhimrao Ambedkar Balika Degree College, Maharajganj, Jaunpur | |
| 664 | Thakur Jagannath Singh Mahavidyalaya Nuwan, Barai Jaunpur | |
| 665 | Shivangi Mahila Mahavidyalaya, Panchahatiya Jaunpur | |
| 666 | Jai Bajarang Mahila Mahavidyalaya, Mungra Badshahpur, Jaunpur | http://www.jaybajrang.org.in/ |
| 667 | Shri Ram Mahavidyalaya, Adampur, Nigoh Jaunpur | http://www.shriramdegreecollege.org.in/ |
| 668 | Rajesh Kumar Mahavidyalaya Kohre Sultanpur Jaunpur | http://www.rajeshkumarmahavidyalaya.com/ |
| 669 | Muneshvar Mahavidyalaya,Vishwapalpur Baraipar, Jaunpur | http://www.mmbjaunpur.ac.in/ |
| 670 | Faridul Haque Memorial Degree College Sabrahad, Jaunpur | http://www.faridulhaquecollege.org/ |
| 671 | Shrijan Mahavidyalaya, Bhatevara, Jaunpur | |
| 672 | Janhit Mahavidyalaya, Gomti Nagar Mahimapur, Jalalpur, Jaunpur | http://www.janhitcollege.org.in/ |
| 673 | Saroj Vidyashankar Saraswati Mandir Mahavidyalaya, Kodai Ka Pura Balvarganj Sujanganj, Jaunpur | http://www.svsmbdu.com/ |
| 674 | Baba Prasidha Narayan Mahavidyalaya, Bagathari, Murara, Keraket, Jaunpur | |
| 675 | Diyava Nath Kevala Shankar Mahavidyalaya Datanv, Jaunpur | http://www.dnksmahavidyalaya.org/ |
| 676 | Prabhu Devi Mahavidyalaya, Machhali Gaon Jaunpur | |
| 677 | Sarju Prasad Mahavidyalaya, Kachgaon, Jaunpur | http://www.sarjuprasadmahavidyalaya.com/ |
| 678 | Raja Ram Mahavidyalaya Ramnagar, Jaunpur | http://www.rajaramdc.com/ |
| 679 | Sw. Bahadur Singh Mahavidyalaya, Bankat, Jaunpur | http://www.bahadursinghcollege.org.in/ |
| 680 | Jata Shankar Gupt Degree College, Katwar, Jaunpur | http://www.jsgcollege.org/ |
| 681 | Shri Ram Dular Pahalawan Mahavidyalaya, Semari, Shahpur, Jaunpur | http://www.srdpcollege.com/ |
| 682 | Maa Gujarati Mahavidyalaya Churavanpur Baksha, Jaunpur | http://www.maagdegreecollege.org.in/ |
| 683 | Yashoda Mahavidyalaya, Patrahi, Jaunpur | |
| 684 | Shrimati Rajdei Singh Mahila Mahavidyalaya, Takha (Pashchim), Shahganj, Jaunpur | http://www.srsmdegree.college.org.in/ |
| 685 | Aachary Baldev College, Kopa ,Patarhi, Jaunpur | http://www.baldevcollege.org.in/ |
| 686 | R.D.S. Mahavidyalaya, Kusawn Bhaupur, Jaunpur | http://www.rdscollege.org.in/ |
| 687 | Ramsamujh Mahavidyalaya, Fattupur, Bhagawanpur, Jaunpur | http://www.rsdegreecollege.org/ |
| 688 | Dwarika Prasad Mahavidyalaya,Vijadharmau, Mungra Badashahpur, Jaunpur | http://www.dpydigreecollege.org.in/ |
| 689 | Dr. Ram Manohar Lohiya Government Degree College, Muftiganj, Jaunpur | |
| 690 | Pro. Ram Nath Pandey Mahila Mahavidyalaya, Mungara Badshahpur, Jaunpur | |
| 691 | Maa Saraswati Mahavidyalaya, Damodara, Jaunpur | http://www.msdegreecollege.org.in/ |
| 692 | Ram Kishun Singh Mahavidyalaya Siddikpur, Jaunpur | |
| 693 | Raghuvir Mahavidyalaya Thaloi, Bhikharipur Kala Jaunpur | |
| 694 | Sarveshvari Mahavidyalaya Kamruddinpur, Rampur, Jaunpur | |
| 695 | Navyug Mahavidyalaya Madhupur, Jaunpur | http://www.nymjnp.com/ |
| 696 | Maa Duraga Girls College, Dobhi, Jaunpur | |
| 698 | Sw. Malti Singh Mahavidyalaya Ambarpur, Belva, Madiyahu, Jaunpur | |
| 699 | Thakur Mativar Singh Mahavidyalaya, Purauttam, Jamalapur, Jaunpur | |
| 700 | Dudhnath Singh Smarak Mahavidyalaya, Mariyanhu, Jaunpur | |
| 701 | Bhushan Bandhu Mahila Mahavidyalaya, Belwa Bazar, Jaunpur | |
| 702 | Ram Kishore Mahavidyalaya, Kunwarpur, Jaunpur | |
| 703 | Brahmlin Shri Pujari Maharaj Mahavidyalaya, Tiyra, Badlapur, Jaunpur | |
| 704 | Kaushilya Devi Baijnath Jaiswal Maina Devi Sherbahadur Singh Mahavidyalya, Guwanwa, Bhilampur, Jaunpur | |
| 707 | Shiv Mahavidyalaya, Hariharpur, Dobhi, Jaunpur | |
| 708 | R.S. Raj Mahavidyalaya, Laljipar, Sikrara, Jaunpur | |
| 709 | Dharma Devi Mahavidyalaya, Belapar (Hayatganj) Buxa, Jaunpur | |
| 710 | Shri Vidyadhar Tiwari Mahila Mahavidyalaya, Sulatanpur, Dariyavganj, Jaunpur | |
| 711 | Nooruddin Khan Girls Degree College, Aflepur, Malhani Bazaar, Jaunpur | |
| 712 | Jai Bajrang Ramsurat Mahavidyalaya, Bhatauli, Basauli, Jaunpur | |
| 713 | Dev Vidyasthali, Dobhi, Khetasarai, Jaunpur | |
| 714 | Lalji Ram Raj Yadav Mahavidyalaya Belva,Mariyahun, Jaunpur | |
| 715 | Dr. G. S. Dubey Mahavidyalaya, Mithepar, Jaunpur | |
| 716 | S. V. D. Gurukul Mahavidyalaya, Dumduma, Uchgaon, Jaunpur | |
| 717 | Sarvoday Vidhyapith Mahavidyalaya Meerganj, Jaunpur | http://www.svpgmeerganj.org/ |
| 718 | Shri Raj Rajeshwari Mahila Mahavidyalaya, Hunsepur, Sirkoni Jaunpur | |
| 719 | Microtek College Of Management And Technology, Murtjabad, Kerakat, Jaunpur | |
| 720 | Savitri Devi Mahavidyalaya Fattupur Kala Mugrabadshahpur Jaunpur | |
| 721 | Lalti Kumudeshvar Educational And Training Mahila College, Jaunpur | |
| 722 | Babu Udrej Shikshan Sansthan, Bajhan Mahrajganj Jaunpur | |
| 723 | Maharshi Moolchand Yadav Mahila Mahavidyalaya, Nandauli Kerakat Jaunpur | |
| 724 | Sir J P Mahila Mahavidyalaya, Kevtali, Badlapur, Jaunpur | |
| 725 | Maa Pyari Devi Mahavidyalaya Mokalpur Mariyahun, Jaunpur | |
| 726 | Sudhakar Singh Foundation Mahila Mahavidyalaya, Pilkhini Gaurabadshahpur, Jaunpur | |
| 727 | Maa Kamla Devi Mahavidyalaya, Jaipalpur, Mugrabadshahpur, Jaunpur | |
| 728 | Sharda Devi Kanya Mahavidyalaya, Kaderepur Badlapur,Jaunpur | |
| 729 | Shri Indrmani Mahila Mahavidyalaya, Khoiri, Barsathi, Jaunpur | |
| 730 | D.A.V. Sansthan, Nayanpur Patarahi, Jaunpur | |
| 731 | Ran Bahadur Manikraji Mahavidyalaya, Gothanv, Jaunpur | |
| 732 | Dharma Devi Mahavidyalaya, Panwara Jaunpur | |
| 733 | Sri Chandrabhan Singh Degree College, Chandpur, Gonapar, Jaunpur | |
| 734 | Dwarika Prasad Yadav Mahavidyalaya, Mishrmau, Sandi, Jaunpur | |
| 735 | Shree Ram Surat Mahavidyalay Bhonda Mariyanhu Jaunpur | |
| 736 | Maa Aasha Gyandeepsansthan Kuchhmuchh Nayansand Jaunpur | |
| 737 | Shivgovind Mahavidyalay Machhalishahar Jaunpur | |
| 738 | Pt. Rameshchandra Parasnath Mahavidyalay Ramchanderpur Hardwari Jaunpur | |
| 740 | Shree Ramlakhan Singh Shikhhan Sansthan Nakahara Khandew Jaunpur | |
| 741 | Maa Ishraji Devi Mahavidyalay Raiya Guljarganj Jaunpur | |
| 743 | Champa Devi Mahila Mahvidyalay Saraybeeka Machhalishahar Jaunpur | |
| 744 | Maa Fefana Devi Balika Mahavidyalay Sulatanpur Amihit Jaunpur | |
| 745 | Lalita Mahavidyalay Gathana Narauli Jaunpur | |
| 746 | L.P.N. Girls Degree College Trveni Nagar Bijhwat Jaunpur | |
| 747 | Sarvodaya Mahila Mahavidylaya Pranpatti Leduka Jaunpur | |
| 748 | Aadarsh Nanhkoo Ram Mahavidyalay Ramgarh Barawan Jaunpur | |
| 749 | Ram Karan Institute Of Higher Education Nauli Khutahan Jaunpur | |
| 750 | Gauri Shankar (G.S.) Mahavidyalay Gari Kala Khunsapur Jaunpur | |
| 751 | Rajbahadur Yadav Ekauna Sadar Jaunpur | |
| 752 | Buddhuram Satyavati Devi Sansthan Kuddupur Jaunpur | |
| 753 | Shree Abhimanyu Yadav Mahavidyalay Lapari Jaunpur | |
| 754 | R.P.S. Sansthan Udaychandrapur (Rampati Nagar) Jaunpur | |
| 755 | Dhaneshwar Yadav Mahila Mahavidyalay Mokalpur Nevada Jaunpur | |
| 756 | Navoday Mahavidyalay Ramipur Merha Jaunpur | |
| 762 | Premdeep Mahavidyalaya, Sultanpur, Kerakat, Jaunpur | www.premdeepmahavidyalay.org.in, premdeep.manager@gmail.com |
| 763 | Onkaar Naath Tripathi Law College, Launh Kodahon, Mugra Badshaahpur,Jaunpur | |
| 764 | Rajaram Mahavidyalay, velaunakala , Barsathi, Jaunpur | |
| 767 | Kalawati Devi College of Education, Vijadharmau, Mungrabadshahpur, Machhalishahar, Jaunpur | www.kdcollegeofeducation.org.in , drvinodkumar777@gmail.com |
| | Ramdev Balika Mahavidyalaya, Gopalpur, Amaari Suithakala,Jaunpur | www.rddc.org.in , bn58yadav@gmail.com |
| | Sw. Digvijay Singh Mahila Mahavidyalaya, Hasanpur Bhaura,Jaunpur | www.dsgdereecollege.org.in , dsgdereecollege@gmail.com |
| 772 | Baba Kamdev Singh Mahavidyalaya, Madhi,Jaunpur | www.bkscollege.org.in ,bkscollege@gmail.com |

Allahabad

| College Code | College name and address | Website/Email |
| --- | --- | --- |
| 101 | Handiya P.G, College, Handiya, Allahabad | www.handiapgcollege.org |