About Veer Narmad South Gujarat University, Surat
Onlineresultportal.com | Updated: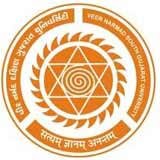 Veer Narmad South Gujarat University was previously known as South Gujarat University. This Public University is located in the city of Surat in the Indian State of Gujarat and was established in 1965. This University contributes high standards of teaching at both undergraduate and postgraduate level in its jurisdiction areas: Surat, Navasari, Valsad, Narmada, Dangs, Bharuch, Tapi and the Union Territory of Daman. The colleges and institutes in these areas are affiliated by Veer Narmad South Gujarat University where around one lakh students belonging to these districts are studying various courses in this University. This finest University is also recognized by the University Grants Commission and the National Accreditation and Assessment Council have awarded "B Grade".
Veer Narmad South Gujarat University has faculties of Arts, Commerce, Science, Education, Management Studies, Rural Studies, Engineering and Technology, Medicine, Law, Computer Science, Mass Communication, Homoeopathy and Architecture. This University is located in the urban parts of Surat City and its campus covers vast area of 810 acres of land. The University campus consists of 80 magnificent buildings which accommodate the administrative blocks, hostels, gymnasium, health centre, indoor and outdoor sports stadium, residential staff quarters, day care centre, fitness centre, library, computer centre and many more world class amenities.
Aspiring students can study in this remarkable University after passing the common admission test which is conducted by the University administration every year. They can check the University website – www.vnsgu.ac.in for details about admission procedures, online application, admit cards, courses, fees structures and other important notifications. Moreover, they can also follow educational websites like www.onlineresultportal.com to gather details about other Universities and results of various examinations.
Details of Veer Narmad South Gujarat University
Name
VNSGU (Veer Narmad South Gujarat University)
Affiliations
UGC
Contact No
0261 222 7146
Website
www.vnsgu.ac.in
Email
registrar@vnsgu.ac.in
Founded
1965
Address
Udhana - Magdalla Road, Someshwar Char Rasta, Near University College, Choryasi
City
Surat
State
Gujarat
Country
India
List of courses offered by Veer Narmad South Gujarat University

Degree
BACHELOR (UNDER GRADUATE)
BACHELOR OF ARTS (REGULAR) (B.A.) 
BACHELOR OF ARTS (EXTERNAL) (B.A.) 
BACHELOR OF LIBRARY & INFORMATION SCIENCE (B.LIB.) 
BACHELOR OF PERFORMING ARTS (B.P.A.) 
BACHELOR OF FINE ARTS (B.F.A.) 
BACHELOR OF SOCIAL WORK (B.S.W.) 
BACHELOR OF INTERIOR DESIGN (B.I.D.) 
BACHELOR OF EDUCATION (B.ED.) 
BACHELOR OF EDUCATION (BASIC EDUCATION) 
BACHELOR OF SCIENCE (B.SC.) 
BACHELOR OF SCIENCE (COMPUTER SCIENCE) 
BACHELOR OF SCIENCE (BIO-TECHNOLOGY) 
BACHELOR OF SCIENCE (MEDICAL TECHNOLOGY) 
BACHELOR OF SCIENCE IN HOME SCIENCE 
BACHELOR OF SCIENCE IN ENVIRONMENT SCIENCE 
BACHELOR OF LAW (SPECIAL) 
BACHELOR OF LAW (GENERAL) 
BACHELOR OF COMMERCE BACHELOR OF LAW ( B.COM. LL.B. (HON.) 5 YEAR INTEGRATED COURSE) 
BACHELOR OF COMMERCE (REGULAR) (B.COM.) 
BACHELOR OF COMMERCE (EXTERNAL) 
BACHELOR OF COMMERCE (HONS.) 
BACHELOR OF BUSINESS ADMINISTATION (B.B.A.) 
BACHELOR OF MEDICINE & BACHELOR OF SURGERY (M.B.B.S.) 
BACHELOR OF PHYSIOTHERAPY 
BACHELOR OF OPTOMETRY (B.OPTOM.) 
BACHELOR OF SCIENCE NURSING (B.SC. (NURSING)) 
POST BASIC BACHELOR OF SCIENCE NURSING 
BACHELOR OF RURAL STUDIES (B.R.S.) 
BACHELOR OF SCIENCE & INFORMATION TECHNOLOGY (M.SC. (I.T.) (5 YEARS INTEGRATED COURSE) 
BACHELOR OF COMPUTER APPLICATION (B.C.A.) 
BACHELOR OF HOMEOPATHIC MEDICINE & SURGERY (B.H.M.S.) 
BACHELOR OF ARCHITECTURE (B.ARCH.)
POST GRADUATE / DIPLOMA
ADVANCED POST GRADUATE DIPLOMA IN MEDICINAL PLANTS
DIPLOMA IN CLINICAL PATHOLOGY 
DIPLOMA IN COMMUNITY MEDICINE 
DIPLOMA IN DERMATOLOGY, VENERIOLOGY & LEPROSY
DIPLOMA IN OBSTETRICS & GYNAECOLOGY 
DIPLOMA IN OPTHALMOLOGY
DIPLOMA IN OTO-RHINO & LARYNGOLOGY
DIPLOMA IN PAEDIATRICS
DIPLOMA IN PSYCHIATRY
DIPLOMA IN PUBLIC HEALTH
DIPLOMA IN RADIO - DIAGNOSIS
DIPLOMA IN TUBERCULOSIS & CHEST DISEASES 
DOCTOR OF PHILOSOPHY (PH.D)
M.D. (PHYSIOLOGY )
M.D. (TUBERCULOSIS & RESPIRATORY MEDICINE )
M.D. (ANAESTHESIOLOGY ) 
M.D. (BIOCHEMISTRY ) 
M.D. (COMMUNITY MEDICINE ) 
 M.D. (DERMATOLOGY, VENEREOLOGY & LEPROLOGY ) 
M.D. (FORENSIC MEDICINE ) 
M.D. (GENERAL MEDICINE ) 
M.D. (MICROBIOLOGY ) 
M.D. (PAEDIATRICS)
M.D. (PATHOLOGY)
M.D. (PHARMACOLOGY)
M.D. (PSYCHIATRY)
M.D. (RADIO-DIAGNOSIS)
M.D. (SOCIAL & PREVENTIVE MEDICINE)
M.S. (E.N.T.)
M.S. (GENERAL SURGERY)
M.S. (OBSTETRICS & GYNAECOLOGY) 
M.S. (OPHTHALMOLOGY)
M.S. (ORTHOPAEDICS)
MASTER OF ARCHITECTURE 
MASTER OF ARTS
MASTER OF ARTS (EXTERNAL ) 
MASTER OF BUSINESS ADMINISTRATION ( EVENING ) 
MASTER OF BUSINESS ADMINISTRATION ( REGULAR ) 
MASTER OF BUSINESS ADMINISTRATION ( THM ) 
MASTER OF COMMERCE ( EXTERNAL ) 
MASTER OF COMMERCE ( HONORS ) 
MASTER OF COMMERCE ( REGULAR ) 
MASTER OF COMPUTER APPLICATION 
MASTER OF EDUCATION
MASTER OF HUMAN RESOURCE DEVELOPMENT 
MASTER OF LABOUR WELFARE 
MASTER OF LAWS 
MASTER OF LIBRARY AND INFORMATION SCIENCE (PART TIME) 
MASTER OF LIBRARY AND INFORMATION SCIENCE (REGULAR) 
MASTER OF OPTOMETRY 
MASTER OF PHILOSOPHY (M.PHIL)
MASTER OF PUBLIC ADMINISTRATION 
MASTER OF RURAL STUDIES 
MASTER OF SCIENCE (APPLIED STATISTICS )
MASTER OF SCIENCE (AQUATIC BIOLOGY) 
MASTER OF SCIENCE (BIO TECHNOLOGY )
MASTER OF SCIENCE (BIOSCIENCE) ( ANIMAL / PLANT / MICROBIOLOGY ) 
MASTER OF SCIENCE (BOTANY )
MASTER OF SCIENCE (CHEMISTRY) ( EVENING )
MASTER OF SCIENCE (CHEMISTRY) ( ORGANIC / INORGANIC / PHYSICAL / ANALYTICAL / ENVIRONMENTAL ) 
MASTER OF SCIENCE (COMPUTER APPLICATION ) 
MASTER OF SCIENCE (ELECTRONICS) 
MASTER OF SCIENCE (ENVIRONMENTAL SCIENCE )
MASTER OF SCIENCE (INDUSTRIAL CHEMISTRY ( SELF FINANCE )) 
MASTER OF SCIENCE (INFORMATION & COMMUNICATION TECHNOLOGY)
MASTER OF SCIENCE (INFORMATION TECHNOLOGY )
MASTER OF SCIENCE (MATHEMATICS) 
MASTER OF SCIENCE (MEDICAL LABORATORY TECHNOLOGY ) ( CLINICAL MICROBIOLOGY/CLINICAL BIOCHEMISTRY )
MASTER OF SCIENCE (MEDICAL TECHNOLOGY ( MICROBIOLOGY)) 
MASTER OF SCIENCE (MICROBIOLOGY) 
MASTER OF SCIENCE (PHYSICS) ( PHYSICS / ELECTRONICS / THEORETICAL / MATERIAL SCIENCE ) 
MASTER OF SCIENCE (STATISTICS ) 
MASTER OF SCIENCE (TECH ) IN INSTRUMENTATION
MASTER OF SCIENCE NURSING
MASTER OF SOCIAL WORK 
POST GRADUATE DIPLOMA IN COMPUTER APPLICATION ( FULL TIME ) 
POST GRADUATE DIPLOMA IN COMPUTER APPLICATION ( PARTTIME ) 
POST GRADUATE DIPLOMA IN CORPORAT SOCIAL RESPONSIBILITY (EXTERNAL)
POST GRADUATE DIPLOMA IN CORPORATE GOVERNANCE (EXTERNAL)
POST GRADUATE DIPLOMA IN CORPORATE LEGAL MANAGEMENT (EXTERNAL)
POST GRADUATE DIPLOMA IN HUMAN RESOURCE DEVELOPMENT
POST GRADUATE DIPLOMA IN HUMAN RESOURCE MANAGEMENT ( EXTERNAL ) 
POST GRADUATE DIPLOMA IN HUMAN RESOURCE MANAGEMENT ( REGULAR ) 
POST GRADUATE DIPLOMA IN JOURNALISM 
POST GRADUATE DIPLOMA IN MEDICAL LABORATORY TECHNOLOGY 
POST GRADUATE DIPLOMA IN RESEARCH METHODOLOGY ( EXTERNAL ) 
POST GRADUATE DIPLOMA IN RESEARCH METHODOLOGY ( REGULAR ) 
POST GRADUATE DIPLOMA IN RESEARCH METHODOLOGY IN SOCIAL SCIENCE
POST GRADUATE DIPLOMA IN TAX MANAGEMENT 
List of colleges affiliated with Veer Narmad South Gujarat University

S.No.
College Name
Government & Grant-in-Aid Colleges:
Arts Colleges:
1
M.T.B. Arts College
2
Mrs. J.P. Shroff Arts College
3
Navyug Arts College
4
Shri Morarji Ranchhodji Desai Arts College
5
Shri Rang Navchetan Mahila Arts College
6
J.B. Dharukawala Mahila Arts College
7
Government Arts College, Dediyapada
Science Colleges:
1
P.T. Sarvajanik College of Science
2
B.P. Baria Science Institute
3
Navyug Science College
4
B.K.M. Science College
5
The Patidar Jin Science College
6
Dr. Dayaram Patel Pharmacy College
7
Government Science College, Valod
8
Government Science College, Chikhli
Commerce Colleges:
1
Sir K.P. College of Commerce
2
Shah N.H. Commerce College
3
Mahamandaleshwar Shri Krishnanandji College of Commerce
4
Sheth C.D. Barfiwala College of Commerce
5
Navyug Commerce College
6
Shri Ratnasinhji Mahida Commerce College
7
S.P.B. English Medium College of Commerce
8
A.V. Patel Commerce College
Arts & Science Colleges:
1
Shri Jayendrapuri Arts & Science College
2
Shri V.S. Patel College of Arts & Science
3
Shri Maharaja Rajendrasinhji Arts & Science College
Arts, Science & Commerce Colleges:
1
Shri J.S. Bhakta and Shri A.N. Shah Science & Shri N.F. Shah Commerce College
2
Government College, Daman
Arts & Commerce Colleges:
1
S.B. Garda Arts College & P.K. Patel College of Commerce
2
atel Raman Brothers Arts & Patel Gopalbhai Ranchhodji Commerce College
3
Z.F. Wadia Women's College & N.K. Johta College of Commerce
4
J.M.Shah Arts & Commerce College
5
Kosadiya Commerce College
6
Smt. J.K. Shah & Shri K.D. Shah Commerce College
7
H.R. Shah Mahila Arts & Commerce College
8
J. P. Pardiwala Arts & Commerce College
9
Government Arts & Commerce College, Ahwa
10
Vanraj Arts & Commerce College
11
Government Arts & Commerce College, Vansda
12
Babubhai B. Avichal Arts & Commerce College
13
Smt. Kusumben Kadakia Arts & Commerce College
14
Rofel Arts & Commerce College
15
J. Z. Shah Arts & H.P. Desai Commerce College
16
Surat District Sahkari Bank Commerce College
17
Smt. Sarayuben Popatlal Vyas Arts & Akhand Anand Commerce College
18
Arts & Commerce College, Mota Pondha
19
Arts & Commerce College, Sarbhan
20
Government Arts & Commerce College, Khergam
21
Government Arts & Commerce College, Sarigam
22
Arts & Commerce College, Nizar
23
Government Arts & Commerce College, Netrang
24
Government Arts & Commerce College, Songadh
25
Government Arts & Commerce College, Mahuva
Science & Commerce College:
1
Narmada College of Science & Commerce, Zadeshwer
Education Colleges:
1
V.T. Choksi Sarvajanik College of Education
2
Shri Rang Shikshan Mahavidhyalaya
3
College of Education, Kathiria
4
College of Education, Bharuch
5
Smt. Vasantiben Ranchhodbhai Bhakta College Education
6
Government B.Ed. College, Vansda
7
Gandhi Vidyapith, Vedchhi
8
Government B.Ed. College, Karcheliya
9
Government B.Ed. College, Narmada
Physical Education College:
1
Shri C.P. Degree College of Physical Education
Law Colleges:
1
V.T. Choksi Sarvajanik Law College
2
Shah Khimchandbhai Muljibhai Law College
3
Dinshaw Daboo Law College
4
Mahamandleshwar Shri Krishnandji Law College
5
Siddharth Law College
B.R.S. Colleges:
1
Nutan Gram Vidhyapeeth
2
Vanseva  MahaVidhyalay
3
Shri I. K. Chavda Gram Vidhyapith
4
Samaj Seva Mahavidhayalay Gandhi Vidhyapeeth
5
Mangal Bharti Lokshikshan and Krushi Mahavidhyalay
Medical Colleges:
1
Government Medical College, Surat
Engineering Colleges:
1
Government Engineering College, Surat
2
Government Engineering College, Bharuch
3
Government Engineering College, Valsad
Self-Financing College:
Pharmacy Colleges:
1
Rofel Shri G.M. Bilakhia College of Pharmacy
2
Maliba Pharmacy College
3
Vidhyabharti Trust College of Pharmacy
4
Sigma Institute of Pharmacy
5
Shree Dhanvantry Pharmacy College
6
C.K. Pithawala Institute of Pharmaceutical Science & Research
7
Smt. B.N. Bambharoliya Swaminarayan Pharmacy College
8
Bhagvan Mahavir College of  Pharmacy
9
Shree Dhanvantary Pharmacy College
Bachelor of Science Colleges:
1
Rofel Shri G.M. Bilakhia College of Applied Sciences
2
K.B. Sumeria College of  Professional Science & Commerce
3
Arts, Science and Commerce College, Kamrej Char Rasta
4
Dolat-Usha Institute of Applied Science & Dhiru-Sarla Institute of Management & Commerce
5
Shree Ramkrishna Institute of computer Education & Applied Sciences
6
Indu College of Medical Science
7
Naranlala College of Professional & Applied Science
8
Sutex Bank College of Computer Applications & Science and M.G. Shah Institute of Graduation of Medical Technology College
9
Hari Jyot College of Optometry
10
Maniba-Bhula Nursing College
B.C.A Colleges:
1
V.S. Patel Arts & Science College
2
Smt. R.P. Chauhan Arts & Smt. J.K. Shah & Shri K.D. Shah Commerce College & K.R.P. Darji Indoamerican Institute of Computer Science
3
Shri M.R. Desai Arts and Shri E.E. Laher Kosadiya Commerce College
4
Shri B.V. Patel Institute of Business Management Computer and Information Technology
5
M.K. Institute of Computer Studies
6
Smt. Tanuben and Dr. Manubhai Trivedi College of Information Science
7
C.B. Patel Computer College
8
Vivekanand College for Advanced Computer and Information Science
9
Takshashila College
10
Ambaba Commerce College & Maniba Institute of Business Management
11
Shree Madhav Institute of Computer And Information Technology
12
Shri Manilal Kadakia College of Management & Computer Studies
13
Laxmi Institute of Computer Application
14
Udhana Academy College of Computer Application & Information Technology
15
Shri Shambhubhai V. Patel College of Computer Science & Business Management
16
Bhagvan Mahavir College of Computer Application
17
Shri Rang Navchetan Science & Computer Institute
18
The Mandvi Education Society B.C.A. College
Commerce Colleges:
1
Shri J. D. Gabani Commerce College
2
C.J. Patel Vidhyadham English and Gujarati Medium Commerce College
3
D.R. Patel and R.B. Patel Commerce College
4
K.B. Sumeria College of Professional Science & Commerce
5
Vivekanand Commerce College
6
R.V. Patel College of Commerce
7
V.L. Shah College of Commerce
8
R.K. Shah Women's Arts College
9
Nalanda College of Commerce & Management
10
Udhna Citizen Co.op. Bank Commerce College
11
R.K. Desai College of Commerce & Management
12
Ambaba Commerce College
13
Evening Commerce College
14
Bhulabhai Vanmalibhai Patel Institute of Business Management
B.B.A. Colleges:
1
GIDC Rajju Shroff Rofel Institute of Management Studies
2
Prof. V.B. Shah Institute of Management
3
Shri B.V. Patel Institute of Business Management
4
B.R.C.M. College of Business Administration
5
Shri Manilal Kadakia College of Management & Computer Studies
6
Bhagvan Mahavir College of Business Administration (BBA)
7
Vivekanand College for BBA
8
The Surat Peoples Co-op. Bank College of Business Administration
9
Maniba Institute of Business Management
10
Navnirman Institute of Management (NIM)
11
The Mandvi Education Society B.B.A. College
12
S.S. Agrawal College of Arts, Commerce And Management
13
Laxami Institute of Commerce
14
Shri Shambhubhai V. Patel College of Computer Science & Business Management
15
Vimal Tormal. Podar College of Management Studies
16
Shri Swami Atmanand Saraswati College of Management & Information Sciences
Medical Colleges:
1
Surat Municipal Institute of Medical Education & Research
2
Vivekanand Institute of Medical Science & Research
Homeopathic Colleges:
1
Shri C.N. Kothari Homeopathic Medical College &  Research Centre
2
C.D. Pachchigar College of Homeopathic Medicine
3
M.S. Pathak Homeopathic Medical College & Hospital
Engineering Colleges:
1
Sarvajanik College of Engineering & Technology
2
Shri Sad Vidya Mandal Institute of Technology
3
C.K. Pithawala College of Engineering & Technology
4
Valia Institute of Technology
5
Mahatma Gandhi Institute of Technical Education & Research Centre
Physiotherapy Colleges:
1
Sarvajanik College of Physiotherapy
2
South Gujarat Medical Education Trust, (Physiotherapy)
Education Colleges:
1
R.K. Desai College of Education
2
Naranlala Institute of Teacher Education
3
B.J. Patel College of Education
4
Jay Jalaram Talimi Snatak Mahavidyalaya
5
Vivekanand College for B.Ed.
6
Shree Saraswati Shikshan Mahavidhyalay
7
Sharda B. Ed. College
8
Shikshan Bharti College of Education (B.Ed)
9
Dhirajlal Maganlal Dhruv Shikshan Mahavidhyalaya
10
Shri Narmada College of Education
11
Swami Narayanswarup  B.Ed. College
12
Sarvoday B. Ed. College
13
Shree Vestabhai H. Patel College of B.Ed. (Women)
14
Kamala College of Education
15
Ramkrishna Paramhans B. Ed. College
16
Vidhyabhartli Trust College of Education
17
Sardar Patel B. Ed. College
18
M.K. Mehta College of Education
19
Bachelor of Education College
20
C.N. Parmar Buniyadi Shikshan Mahavidyala
21
Shri S. R. Patel B.Ed. College
22
Shri Sardar Patel  College of Education
23
Shri Shantaram Bhatt College of Education
24
Emity B.Ed. College
Physical Education Colleges:
1
Shri D.H. Patel College of Physical Education
2
Sharirik Shikshan Mahavidhyalay college of Physical Education
3
Srimad Rajchandra School of Sports
Arts & Commerce Colleges:
1
Shri Saraswati Hindi Mahavidhyalaya
2
Arts & Commerce College, Chovisi
3
S.S. Agrawal College of Arts, Commerce And Management
4
Shri Parsottambhai Haribhai Umrav College of Arts & Commerce
Arts College:
1
Prof. V.B. Shah Institute of Management
Diploma in Financial Management Colleges:
1
Z.F. Wadia Women's College & N.K. Johta College of Commerce
2
Udhana Academic Institute of Management Course
Diploma in International Business College:
1
Sir K. P. College of Commerce
B.S.W College:
1
Shri Saraswati College of Social Work