Veer Surendra Sai University of Technology Exam Result 2023
Onlineresultportal.com | Updated: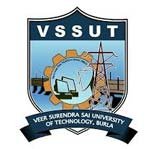 Veer Surendra Sai University of Technology was formerly known as the University College of Engineering founded in 1956. In 2009 it was officially renamed as Veer Surendra Sai University of Technology. The University is located at Burla in the Sambalpur District of Orissa. This is a University Grants Commission (UGC) recognized Unitary Technical University and is regarded as the first and oldest Engineering Institute in Orissa. Around 6000 students were studying various engineering courses and all the courses were approved by All India Council for Technical Education (AICTE).
The University campus of this Engineering institute covers 231 acres of land which constitutes academic buildings, University library, department buildings, administrative block, workshops, central internet facility, laboratories, gymnasium, yoga centre, sports complex, canteens and hostels.
The admission process of this University differs in case of undergraduate and postgraduate programmes. Here admission to various courses is decided upon merit and performances of candidates in state or national level admission tests. Moreover, admission to various masters programmes is based upon performance in GATE, through Joint Entrance Examination (JEEMAIN) conducted by CBSE. This University offers quality engineering education which is offered by the departments of Architecture, Chemical Engineering, Chemistry, Civil Engineering, Computer Science & Information Technology, Electrical Engineering, Electronics & Telecommunication Engineering, Humanities, Mathematics, Computer Application, Mechanical Engineering, Metallurgy & Materials Engineering, Physics and Production Engineering.
The aspiring students can check more information about Veer Surendra Sai University of Technology through its official website- www.vssut.ac.in regarding admission procedure, courses, fees structures, important dates and notifications. Students can also take help from certified educational websites like www.onlineresultportal.com for gathering details about all Indian Universities, courses, admit cards, examinations and results.

Details of Veer Surendra Sai University of Technology
Name
VSSUT (Veer Surendra Sai University of Technology)
Affiliations
UGC
Contact No
0663 243 0211
Website
www.vssut.ac.in
Founded
12 August 1956
Email
info@vssut.ac.in
Address
Sambalpur, Burla, Odisha 768018
State
Odisha
Country
India
List of courses offered by Veer Surendra Sai University of Technology

| Degree | Duration |
| --- | --- |
| M.Phil. (Mathematics) | 2 Years |
| Ph.D. (English) | 3 Years |
| B.Tech. (Chemical Engineering) | 4 Years |
| B.Tech. (Civil Engineering) | 4 Years |
| B.Tech. (Computer Science and Engineering) | 4 Years |
| B.Tech. (Electrical and Electronics Engineering) | 4 Years |
| B.Tech. (Electrical Engineering) | 4 Years |
| B.Tech. (Electronics & Telecom Engineering) | 4 Years |
| B.Tech. (Manufacturing Technology) | 4 Years |
| B.Tech. (Mechanical Engineering) | 4 Years |
| B.Tech. (Metallurgy) | 4 Years |
| B.Tech. (Production Engineering) | 4 Years |
| M.Tech. (Communication Systems) | 2 Years |
| M.Tech. (Environmental Science and Engineering) | 2 Years |
| M.Tech. (Geotechnical Engineering) | 2 Years |
| M.Tech. (Heat Power) | 2 Years |
| M.Tech. (Instrumentation and Control Engineering) | 2 Years |
| M.Tech. (Machine Design) | 2 Years |
| M.Tech. (Manufacturing Systems Engineering ) | 2 Years |
| M.Tech. (Microwave Engineering) | 2 Years |
| M.Tech. (Power System Engineering) | 2 Years |
| M.Tech. (Production & Industrial Engineering) | 2 Years |
| M.Tech. (Production Engineering) | 2 Years |
| M.Tech. (Robotics and CAD-CAM) | 2 Years |
| M.Tech. (Structural Engineering) | 2 Years |
| M.Tech. (Transportation Engineering) | 2 Years |
| M.Tech. (VLSI Signal Processing) | 2 Years |
| M.Tech. (Water Resources Engineering) | 2 Years |
| Ph.D. (Civil Engineering) | 3 Years |
| Ph.D. (Computer Science and Engineering) | 3 Years |
| Ph.D. (Electrical Engineering) | 3 Years |
| Ph.D. (Electronics and Telecommunication) | 3 Years |
| Ph.D. (Manufacturing Science) | 3 Years |
| Ph.D. (Mechanical Engineering) | 3 Years |
| Ph.D. (Production Engineering) | 3 Years |
| M.Phil. (Chemistry) | 1 Years |
| M.Phil. (Physics) | 2 Years |
| M.Sc. (Chemistry) | 2 Years |
| M.Sc. Integrated (Chemistry) | 5 Years |
| M.Sc. (Mathematics) | 2 Years |
| M.Sc. (Mathematics) Integrated | 5 Years |
| M.Sc. (Physics) | 2 Years |
| M.Sc. Integrated (Physics) | 5 Years |
| Ph.D. (Chemistry) | 3 Years |
| Ph.D. (Computer Science) | 3 Years |
| Ph.D. (Mathematics) | 3 Years |
| Ph.D. (Physics) | 3 Years |
| B.Tech. | 4 Years |
| M.C.A. | 3 Years |
| M.Tech. (Computer Science and Engineering) | 2 Years |
| M.Tech. (Information and Communication Technology) | 2 Years |
| Ph.D. (Information Technology) | 3 Years |
| B.Arch. | 5 Years |
List of colleges affiliated with Veer Surendra Sai University of Technology