Visva Bharati University Exam Result 2023
Onlineresultportal.com | Updated: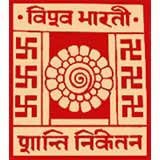 Visva Bharati University is one of the most important Central Universities of India which is founded in 1921 at Shantiniketan in the Indian State of West Bengal. The founder of this University is the great poet and first non- European Nobel Laureate Rabindranath Tagore. This University was declared a Central University in 1951 and is regarded as an institute of national importance. This University is a renowned place of higher learning where the alumni members are Nobel-Prize winner economist Amartya Sen and globally renowned filmmaker Satyajit Ray. This University is recognized by the University Grants Commission, Government of India and is accredited by the National Assessment and Accreditation Council.
The academic department of Visva Bharati University is divided into institutes, centres, departments and schools. The institutes are known as: Cheena Bhawan (Institute of Chinese Language and Culture), Darshan Bhavana (Institute of Philosophy), Kala Bhavana (Institute of Fine Arts), Palli-Samgathana Vibhaga (PSV) (Institute of Rural Reconstruction), Palli Siksha Bhavana (Institute of Agricultural Science), Rabindra Bhavana (Institute of Tagore Studies and Research), Sangeet Bhavana (Institute of Dance, Drama & Music), Siksha Bhavana (Institute of Science), Silpa Sadan (Institute of Craft and Design), Computer Centre (Centre for Instruction, Research and Extension Activities), Rural Extension Centre, Vidya-Bhavana (Institute of Humanities & Social Sciences) and Vinaya Bhavana (Institute of Education).
The vibrant campus life at Visva Bharati University attracts students from all parts of India to attain higher education. It also comprises of the facilities like the century old central library, hostels, guest houses, transport, cafeteria, etc. Aspiring students who are seeking admission at Visva Bharati University can check its official website- www.visvabharati.ac.in for admission details, courses, fees structures and other important updates. Moreover, www.onlineresultportal.com is also an important educational website which deals with information about various Indian Universities situated at different states of India.

Details of Visva Bharati University
Name
Visva Bharati University
Affiliations
UGC
Contact No
03463 262 751
Website
www.visvabharati.ac.in
Founded
23 December 1921
Email
registrar@visva-bharati.ac.in
Address
Bolpur, West Bengal 731235
City
Bolpur
State
West Bengal
Country
India
List of courses offered by Visva Bharati University

Degree
Duration
Arts Courses
B.A. (Comparative Religion)
3 Years
B.A. (Hons.) (Geography)
3 Years
B.A. (Hons.) Ancient Indian History Culture and Archaeology
3 Years
B.A. (Hons.) (Bengali)
3 Years
B.A. (Hons.) (Economics)
3 Years
B.A. (Hons.) (English)
3 Years
B.A. (Hons.) (Fine Arts)
3 Years
B.A. (Hons) (Hindi)
3 Years
B.A. (Hons) (History)
3 Years
B.A. (Hons) (Mathematics)
3 Years
B.A. (Hons) (Persian)
3 Years
B.A. (Hons) (Philosophy)
3 Years
B.A. (Hons) (Music)
3 Years
B.Ed.
1 Years
B.F.A.
3 Years
B.F.A. (Hons.) (Mural)
5 Years
B.F.A. (Hons.) (Painting)
5 Years
B.F.A. (Painting)
3 Years
B.P.Ed.
3 Years
B.S.W.
3 Years
M.A. (Ancient Indian History and Archaeology)
2 Years
M.A. (Bengali)
2 Years
M.A. (Chinese)
2 Years
M.A. (Comparative Religion)
2 Years
M.A. (Economics)
2 Years
M.A. (English)
2 Years
M.A. (Fine Arts and Painting)
2 Years
M.A. (Functional Hindi (Translation))
2 Years
M.A. (Geography)
2 Years
M.A. (Hindi)
2 Years
M.A. (History)
2 Years
M.A. (Mathematics)
2 Years
M.A. (Music)
2 Years
M.A. (Oriya)
2 Years
M.A. (Philosophy)
2 Years
M.A. (Sanskrit)
2 Years
M.A. (Social Work)
2 Years
M.F.A. (Painting)
2 Years
M.P.Ed.
2 Years
M.S.W.
2 Years
Ph.D. (Ancient Indian History, Culture and Arch.)
5 Years
Ph.D. (Bengali)
3 Years
Ph.D. (Chinese Studies)
3 Years
Ph.D. (Comparative Philosophy and Religion)
3 Years
Ph.D. (Economics)
3 Years
Ph.D. (English)
3 Years
Ph.D. (Hindi)
3 Years
Ph.D. (History)
3 Years
Ph.D. (Music)
3 Years
Ph.D. (Oriya)
3 Years
Ph.D. (Philosophy)
3 Years
Ph.D. (Sanskrit)
3 Years
Ph.D. (Social Work)
2 Years
Advanced Diploma in Russian
Diploma in Oriya
2 Years
Diploma in Russian
3 Years
Diploma in Assamese
2 Years
Diploma in Bengali
1 Years
Diploma in Chinese
1 Years
Diploma in French
3 Years
Diploma in Hindi
3 Years
Diploma in Italian
1 Years
Diploma in Japanese
3 Years
Diploma in Marathi
1 Years
Diploma in Modern Arabic
1 Years
Diploma in Pali
1 Years
Diploma in Persian
1 Years
Diploma in Sanskrit
3 Years
Diploma in Tamil
3 Years
Diploma in Urdu
3 Years
Diploma in Proficiency in German
1 Years
Certificate Course in Tamil
1 Years
Certificate Course in Bengali
1 Years
Certificate course in Chinese
2 Years
Certificate Course in French
1 Years
Certificate Course in German
1 Years
Certificate in Hindi
Certificate Course in Italian
1 Years
Certificate Course in Japanese
1 Years
Certificate course in Marathi
2 Years
Certificate course in Modern Arabic
Certificate Course in Modern Persian
Certificate Course in Russian
1 Years
Certificate in Tibetan
Certificate Course in Urdu
Certificate in Pali
Science Courses
B.Sc. (Hons.) (Statistics)
3 Years
B.Sc. (Hons.) (Zoology)
3 Years
B.Sc. (Hons.) (Botany)
3 Years
B.Sc. (Hons.) (Chemistry)
3 Years
B.Sc. (Hons.) (Computer Science)
3 Years
B.Sc. (Hons) (Mathematics)
3 Years
B.Sc. (Hons) (Physics)
3 Years
M.Sc. (Biotechnology)
2 Years
M.Sc. (Botany)
2 Years
M.Sc. (Chemistry)
2 Years
M.Sc. (Mathematics)
2 Years
M.Sc. (Physics)
2 Years
M.Sc. (Zoology)
2 Years
Ph.D.
2 Years
Ph.D. (Biotechnology)
3 Years
Ph.D. (Botany)
3 Years
Ph.D. (Chemistry)
3 Years
Ph.D. (Mathematics)
3 Years
Ph.D. (Physics)
3 Years
Ph.D. (Zoology)
3 Years
Mass Communications Courses
PGDJMC - Post Graduate Diploma in Journalism and Mass Communication
1 Years
Agriculture Science and Technology Courses
B.Sc. (Hons.) (Agriculture)
3 Years
M.Sc. (Agricultural Extension Education)
2 Years
M.Sc. (Agronomy)
2 Years
M.Sc. (Horticulture)
2 Years
M.Sc. (Plant Protection)
2 Years
M.Sc. (Soil Science & Agricultural Chemistry)
2 Years
M.Sc. (Soil Science)
2 Years
Ph.D. (Agronomy)
3 Years
Ph.D. (Agriculture - Extension Education)
3 Years
Ph.D. (Horticulture)
3 Years
Ph.D. (Soil Science and Agriculture Chemistry)
3 Years
Information Technology Courses
M.C.A.
3 Years
Vocational Courses Courses
Certificate course in Book binding and Handmade packaging
2 Years
Certificate course in Leather craft
2 Years
Certificate course in Pottery
3 Years
Certificate course in Batik work
2 Years
Certificate course in Hand-Made Paper Making
2 Years
Certificate course in Handloom Weaving
2 Years
Certificate course in Wood work
3 Years
Acting, Dance and Drama Courses
B.A. (Hons) (Dance)
3 Years
M.A. (Dance)
2 Years
Ph.D. (Dance)
3 Years
List of colleges affiliated with Visva Bharati University

City
College Name
Birbhum
1
Kala Bhavana - Institute of Fine Arts