Visvesvaraya Technological University (ವಿಶ್ವೇಶ್ವರಯ್ಯ ತಾಂತ್ರಿಕ ವಿಶ್ವವಿದ್ಯಾಲಯ) Exam Result 2022
Onlineresultportal.com | Updated: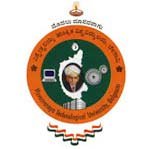 Visvesvaraya Technological University (VTU, previously spelled "Visveswaraiah Technological University") is named after the notable Indian engineer, statesman, and scholar Sir M. Visvesvaraya. Established by the Government of Karnataka it is one in the premier and largest technological universities of the country. It has 202 affiliated engineering colleges, 1 constituent college and 17 autonomous colleges. It offers 35 disciplines, PG programs in 94 disciplines along with M.Sc(Engg.) and Ph.D. programs in 592 departments. Over 4 lakh students study in various institutes affiliated to the university.
The university offers a wide range of programs in engineering, management and technology and making a steady progress in developing world-class engineers and scholars. The other distinction of VTU is that it is the first university in the country which has adopted innovative steps in examination reforms by adopting Digital Evaluation system in the year 2011-12 followed by online delivery of question papers to affiliated colleges, examination results, thesis valuation etc. The university is a member of Association of Indian Universities and Association of Commonwealth Universities. Or more details students can visit its official website http://vtu.ac.in.
Aspirants can also check all the latest updates on http://onlineresultportal.com which is an education portal with comprehensive online information about all the universities, courses, online downloading of application form etc so that you can all the valuable information at one place.

Details of Visvesvaraya Technological University (ವಿಶ್ವೇಶ್ವರಯ್ಯ ತಾಂತ್ರಿಕ ವಿಶ್ವವಿದ್ಯಾಲಯ)
Name
VTU (Visvesvaraya Technological University)
Affiliations
UGC
Contact No
0831-2498225 ,2405454
Website
www.vtu.ac.in
Founded
1998
Email
registrar@vtu.ac.in
Address
Jnana Sangama, Machhe, Belgaum, Karnataka 590018
State
Karnataka
Country
India
List of courses offered by Visvesvaraya Technological University

Degree
Duration
Engineering Courses
B.E. (Aeronautical Engineering)
4 Years
B.E. (Automobile Engineering)
4 Years
B.E. (Biomedical Engineering)
4 Years
B.E. (Biotechnology)
4 Years
B.E. (Ceramics & Cement Technology)
4 Years
B.E. (Chemical Engineering)
4 Years
B.E. (Civil Engineering)
4 Years
B.E. (Electrical and Electronics Engineering)
4 Years
B.E. (Electronics & Communication Engineering)
4 Years
B.E. (Environmental Engineering)
4 Years
B.E. (Industrial & Production Engineering)
4 Years
B.E. (Industrial Engineering & Management)
4 Years
B.E. (Information Science & Engineering)
4 Years
B.E. (Instrumentation Engineering)
4 Years
B.E. (Manufacturing Engineering)
3 Years
B.E. (Mechanical Engineering)
4 Years
B.E. (Medical Electronics)
4 Years
B.E. (Mining Engineering)
4 Years
B.E. (Polymer Engineering)
4 Years
B.E. (Telecommunication Engineering)
4 Years
B.E. (Textile Technology)
4 Years
B.Tech. (Aeronautical Engineering)
4 Years
B.Tech. (Automobile Engineering)
4 Years
B.Tech. (Biomedical Engineering)
4 Years
B.Tech. (Biotechnology)
4 Years
B.Tech. (Ceramics & Cement Technology)
4 Years
B.Tech. (Chemical Engineering)
4 Years
B.Tech. (Civil Engineering)
4 Years
B.Tech. (Computer Science and Engineering)
4 Years
B.Tech. (Electrical and Electronics Engineering)
4 Years
B.Tech. (Electronics & Communication Engineering)
4 Years
B.Tech. (Environmental Engineering)
4 Years
B.Tech. (Industrial & Production Engineering)
4 Years
B.Tech. (Industrial Engineering & Management)
4 Years
B.Tech. (Information Science & Engineering)
4 Years
B.Tech. (Instrumentation Engineering)
4 Years
B.Tech. (Manufacturing Technology)
4 Years
B.Tech. (Medical Electronics)
4 Years
B.Tech. (Mining Engineering)
4 Years
B.Tech. (Polymer Engineering)
4 Years
B.Tech. (Telecommunication Engineering)
4 Years
B.Tech. (Textile Technology)
4 Years
M.Tech. (Aeronautical Engineering)
2 Years
M.Tech. (Automotive Engineering)
2 Years
M.Tech. (Bio-Medical Signal Processing & Instrumentation)
2 Years
M.Tech. (Biochemical Engineering)
2 Years
M.Tech. (Biotechnology and Biochemical Engineering)
2 Years
M.Tech. (Chemical Engineering)
2 Years
M.Tech. (Communication Systems)
2 Years
M.Tech. (Computational Analysis In Mechanical Sciences)
2 Years
M.Tech. (Computer Aided Design)
2 Years
M.Tech. (Computer Engineering)
2 Years
M.Tech. (Computer Integrated Manufacturing)
2 Years
M.Tech. (Computer Network Engineering)
2 Years
M.Tech. (Construction Technology)
2 Years
M.Tech. (Design Engineering)
2 Years
M.Tech. (Digital Communication and Networking)
2 Years
M.Tech. (Digital Communication Engineering)
2 Years
M.Tech. (Digital Electronics & Communication)
2 Years
M.Tech. (Digital Electronics)
2 Years
M.Tech. (Electrical Energy Systems)
2 Years
M.Tech. (Electronics)
2 Years
M.Tech. (Energy Conservation Management)
2 Years
M.Tech. (Energy System Engineering)
2 Years
M.Tech. (Engineering Analysis & Design)
2 Years
M.Tech. (Environmental Engineering)
2 Years
M.Tech. (Geo informatics)
2 Years
M.Tech. (Highway Technology)
2 Years
M.Tech. (Hydraulics)
2 Years
M.Tech. (Industrial Automation and Robotics)
2 Years
M.Tech. (Industrial Electronics)
2 Years
M.Tech. (Information & Communication System)
2 Years
M.Tech. (Information Technology)
2 Years
M.Tech. (Machine Design)
2 Years
M.Tech. (Manufacturing Science & Engineering)
2 Years
M.Tech. (Micro Electronics & Control Systems)
2 Years
M.Tech. (Nanotechnology)
2 Years
M.Tech. (Network & Internet Engineering)
2 Years
M.Tech. (Polymer Science)
2 Years
M.Tech. (Power Electronics and Drives)
2 Years
M.Tech. (Power System Engineering)
2 Years
M.Tech. (Product Design & Manufacturing)
2 Years
M.Tech. (Production Engineering & System Technology)
2 Years
M.Tech. (Production Engineering)
2 Years
M.Tech. (Production Management)
2 Years
M.Tech. (Production Technology)
2 Years
M.Tech. (Signal Processing)
2 Years
M.Tech. (Software Engineering)
2 Years
M.Tech. (Structural Engineering)
2 Years
M.Tech. (Textile Technology)
2 Years
M.Tech. (Thermal Power Engineering)
2 Years
M.Tech. (Tool Engineering)
2 Years
M.Tech. (Transportation Engineering)
2 Years
M.Tech. (VLSI Design & Embedded System)
2 Years
Ph.D. (Textile Technology)
3 Years
Science Courses
M.Sc.Tech. (Industrial Mathematics with Computer Applications)
3 Years
Management Courses
M.B.A.
2 Years
Information Technology Courses
B.E. (Computer Science and Engineering)
4 Years
M.C.A.
3 Years
M.Tech. (Computer Applications in Industrial Drives)
2 Years
M.Tech. (Computer Science and Engineering)
2 Years
Architecture Courses
B.Arch.
5 Years
List of colleges affiliated with Visvesvaraya Technological University

City
College Name
Bagalkot
1
Basaveshwar Engineering College - BEC
Bangalore
1
Acharya Institute of Technology - AIT
2
Acharya's NRV School of Architecture
3
Achutha Institute of Technology - AIT
4
ACS College of Engineering - ACSCE
5
Aditya Academy of Architecture and Design - AAAD
6
Alpha College of Engineering
7
AMC Engineering College
8
Amruta Institute of Engineering and Management Sciences - AIEMS
9
APS College of Engineering
10
Atria Institute of Technology
11
Bangalore Institute of Technology
12
Basava Academy of Engineering - BAE
13
BGS School of Architecture and Planning
14
BMS College of Engineering - BMSCE
15
BMS Institute of Technology and Management
16
BNM Institute of Technology
17
BNM Institute of Technology - BNMIT
18
Brindavan College of Engineering
19
BTL Institute of Technology and Management
20
CMR Institute of Technology - CMRIT
21
Dayananda Sagar Academy of Technology and Management - DSATM
22
Dayananda Sagar Academy of Technology and Management - DSATM
23
Dayananda Sagar College of Engineering - DSCE
24
Don Bosco Institute of Technology - DBIT
25
Dr. Ambedkar Institute of Technology
26
East Point College of Engineering and Technology
27
East Point College of Engineering for Women - EPCEW
28
East West Institute of Technology
29
Ghousia College of Engineering
30
Global Academy of Technology - GAT
31
GM Institute of Management Studies - GMIT
32
GM Institute of Technology - GMIT
33
Gopalan College of Engineering and Management - GCEM
34
Government Sri Krishnarajendra Silver Jubilee Technological Institute
35
Government Tool Room Training Centre
36
GSS Institute of Technology
37
H.M.S. Institute of Technology
38
Hirasugar Institute of Technology
39
HKBK College of Engineering
40
IMPACT College of Engineering and Applied Sciences - ICEAS
41
Impact School of Architecture
42
Jnana Vikasa Institute of Technology
43
JSS Academy of Technical Education - JSSATE
44
Justice KS Hegde Institute of Management
45
Kammavari Sangham Institute of Technology - KSIT
46
KNS Institute of Technology
47
KS School of Engineering and Management
48
M.S. Ramaiah Institute of Technology
49
MS Engineering College
50
MVJ College of Engineering - MVJCE
51
Nadgir Institute of Engineering and Technology
52
Nagarjuna College of Engineering and Technology - NCET
53
Nandi Institute of Technology and Managment Sciences - NITMS
54
New Horizon College of Engineering
55
Nitte Meenakshi Institute of Technology - NMIT
56
PES Institute of Technology - PESIT
57
PNS Institute of Technology - PNSIT
58
Raja Rajeswari College of Engineering - RRCE
59
Rajiv Gandhi Institute of Technology - RGIT
60
Reva Institute of Technology and Management
61
RL Jalappa Institute of Technology
62
RNS Institute of Technology - RNSIT
63
RR Institute of Technology - RRIT
64
Rural Engineering College
65
RV College of Engineering - RVCE
66
S.E.A. College of Engineering and Technology
67
Sai Vidya Institute of Technology
68
Sambhram Institute of Technology
69
Sampoorna Institute of Technology and Research - SITAR
70
Sapthagiri College of Engineering
71
School of Management for Infrastructure and Development Studies
72
SCT Institute of Technology - SCTIT
73
Sharada School of Architecture
74
Shri Pillappa College of Engineering
75
Sir M Visvesvaraya Institute of Technology - Sir MVIT
76
SJB Institute of Technology - SJBIT
77
SJB School of Architecture and Planning - SJBSAP
78
Sri Belimatha Mahasamsthana Institute of Technology - SBMIT
79
Sri Kalabyraveshwara Swamy Ayurvedic Medical College
80
Sri Krishna Institute of Technology - SKIT
81
Sri Krishna School of Engineering and Management
82
Sri Revana Siddeshwara Institute of Technology
83
Sri Sairam College of Engineering
84
Sri Venkateshwara College of Engineering
85
Sri Vidya Vinayaka Institute of Technology
86
Sri Vijaya Vittala Institute of Technology
87
T. John Institute of Technology - TJIT
88
The Oxford College of Engineering
89
Vemana Institute of Technology
90
Vivekananda Institute of Technology - VIT
91
Yellamma Dasappa Institute of Technology - YDIT
Bangalore Rural
1
Dr. Sri Sri Sri Shivakumar Mahaswamy College of Engineering
Belgaum
1
Angadi Institute of Technology and Management - AITM
2
Jain College of Engineering
3
Karnataka Law Society's Gogte Institute of Technology - KLS
4
KLE College of Engineering and Technology
5
KLE Society's Dr. M.S. Sheshgiri College of Engineering and Technology - KLECET
6
Maratha Mandal Engineering College - MMEC
7
SG Balekundri Institute of Technology
8
Shaikh College of Engineering and Technology
Bellary
1
Ballari Institute of Technology and Management - BITM
2
Bellary Rural Engineering College
3
Vijayanagara College of Engineering / Rao Bahadur Y.Mahabaleshwarappa Engineering College
Bhatkal
1
Anjuman Institute of Technology and Management
Bidar
1
Basavakalyan Engineering College - BEC
2
Bheemanna Khandre Institute of Technology - BKIT
3
Guru Nanak Dev Engineering College
Bijapur
1
BLDE Association's Vachana Pitamaha Dr. PG Halakatti College of Engineering and Technology
2
Malik Sandal Institute of Arts and Architecture - MSIAA
3
SECAB Institute of Engineering and Technology
Chamarajnagar
1
Government Engineering College
Chikballapur
1
Sha-Shib College of Engineering - SCE
2
SJM Institute of Technology - SJMIT
Chikmagalur
1
Adichunchanagiri Institute of Technology - AIT
Davanagere
1
Bapuji Institute of Engineering and Technology - BIET
2
Bipuji Institute of Engineering and Technology - BIET
3
G Mallikarjunappa Institute of Technology
4
GM Institute of Technology - GIMT
5
Jain Institute of Technology - JIT
6
University B.D.T. College of Engineering
Dharwad
1
Shri Dharmasthala Manjunatheshwara College of Engineering and Technology - SDMCET
Gadag
1
Rural Engineering College - REC
2
Smt. Kamala and Sri Venkappa M. Agadi College of Engineering and Technology
3
Smt. Kamala and Sri Venkappa M.Agadi College of Engineering and Technology
4
Sri Tontada Siddalingeswara Kendra College of Engineering - STSKCE
5
Tontadarya College of Engineering
Gulbarga
1
Appa Institute of Engineering and Technology
2
KCT Engineering College
3
Khaja Banda Nawaz College of Engineering - KBNCE
4
PDA College of Engineering
5
Veerappa Nisty Engineering College
Hassan
1
Government Engineering College - GEC
2
Rajeev Institute of Technology - RIT
3
Yagachi Institute of Technology - YIT
Haveri
1
Government Engineering College - GEC
2
Sri Taralabalu Jagadguru Institute of Technology - STJIT
Hospet
1
Proudhadeveraya Institute of Technology - PDIT
Hubli
1
KLE Institute of Technology
2
KLE Society's BV Bhoomaraddi College of Engineering and Technology - BVBCET
Kannada
1
Prasanna College of Engineering and Technology - PCET
2
Viswanathrao Deshpande Rural Institute of Technology - VDRIT
Kodagu
1
Coorg Institute of Technology - CIT
2
Government Engineering College - GEC
Kolar
1
C. Byregowda Institute of Technology
2
Dr. T. Thimmaiah Institute of Technology
Sri Jagadguru Chandrashekaranatha Swamiji Institute of Technology - SJCIT
Mandya
1
Academy of Sanskrit Research
2
BGS Institute of Technology
3
G. Madegowda Institute of Technology
4
Government Engineering College
5
PES College of Engineering
Mangalore
1
Bangalore College of Engineering and Technology
2
Bearys Institute of Technology - BIT
3
Canara Engineering College
4
Dr. MV Shetty Institute of Technology - MVSIT
5
Karavali Institute of Technology - KIT
6
Mangalore Marine College and Technology - MMCT
7
PA College of Engineering
8
Sahyadri College of Engineering and Management - SCEM
9
SDM Institute of Technology
10
Shree Devi Institute of Technology - SDIT
11
Srinivas Institute of Technology - SIT
12
Srinivas School of Engineering - SSE
13
St. Joseph Engineering College
Moodbidri
1
Mangalore Institute of Technology and Engineering - MITE
Mysore
1
Academy for Technical and Management Excellence - ATME
2
GSSS Institute of Engineering and Technology for Women
3
NIE Institute of Technology
4
P.E.S. Institute of Technology and Management
5
Sri Jayachamarajendra College of Engineering - SJCE
6
The National Institute of Engineering - NIE
7
Vidya Vikas Institute of Engineering and Technology - VVIET
8
Vidya Vikas Institute of Management Studies (VVIMS)
9
Vidyavardhaka College of Engineering - VVCE
10
Wadiyar Centre for Architecture
Puttur
1
Vivekananda College of Engineering and Technology - VCET
2
Vivekananda School of Management Studies (MBA)
Raichur
1
HKE Society's SLN College of Engineering
Shimoga
1
Bahubali College of Engineering - BCE
2
Jawaharlal Nehru National College of Engineering - JNNCE
3
PES Institution of Technology and Management - PESITM
Sullia
1
KVG College of Engineering
Tiptur
1
Kalpataru Institute of Technology - KIT
Tumkur
1
Akshaya Institute of Technology - AIT
2
Channabasaveshwara Institute of Technology - CIT
3
HMS Institute of Technology
4
Shridevi Institute of Engineering and Technology - SIET
5
Siddaganga Institute of Technology - SIT
6
Sri Basaveshwara Institute of Technology - SBIT
Udupi
1
Moodalakatte Institute of Engineering and Technology
2
NMAM Institute of Technology
3
NMAM Institute of Technology