Maulana Abul Kalam Azad University of Technology Exam Result 2023
Onlineresultportal.com | Updated: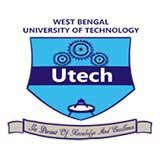 Maulana Abul Kalam Azad University of Technology was previously known as The West Bengal University of Technology (WBUT). This University was founded by the Government of West Bengal in 2000 since it was felt by the state government that an engineering college must be formed which will provide scope for engineering and technological education in West Bengal. This University is recognized and funded by the University Grants Commission. This seat of higher learning also is an affiliating University to over 209 colleges spread throughout the state offering undergraduate and postgraduate courses in IT, Engineering, Management, Commerce, Hospitality, Biotech and Health Sciences.
The academic courses and quality education imparted by Maulana Abul Kalam Azad University of Technology is carried out by the 37 teaching personnel along with distinguished visitors from various industries, academic and research institutions from all over the world. The student capacity of this University is almost 3000 in numbers admitted to various courses in Computer Science &Engineering, Information Technology, Electronics & Communication, Biotechnology, Electronics & Instrumentation, Chemical Engineering, Mechanical Engineering, Production Engineering, MBA/BBA, MCA/BCA, Civil Engineering, Textile Technology, Archetecture, Printing Technology and many more influential courses on the list. Moreover, all these courses are administered by the schools of Biotechnology & Biological Science, Engineering & Technology and Management & Sciences.
Aspiring students who has a dream to study in this eminent institution can check out the University website- www.wbut.ac.in for details like admission eligibity, courses and fee structures, notifications, etc. Moreover, www.onlineresultportal.com also provides the students details about various Universities and Colleges in India according to its state.

Details of Maulana Abul Kalam Azad University of Technology
Name
MAKAUT (Maulana Abul Kalam Azad University of Technology)
Affiliations
UGC
Contact No
(033) 2321 0731 / 1327
Website
www.wbut.ac.in
Founded
5 August 2000
Email
info@wbut.ac.in
Address
BF 142, BF Block, Sector 1, Salt Lake City, Kolkata
City
Kolkata
State
West Bengal
Country
India
List of courses offered by West Bengal University of Technology

Degree
Duration
Arts Courses
B.A. (Travel and Tourism Management)
3 Years
Engineering Courses
B.Tech. (Applied Electronics and Instrumentation)
4 Years
B.Tech. (Automobile Engineering)
4 Years
B.Tech. (Biomedical Engineering)
4 Years
B.Tech. (Biotechnology)
4 Years
B.Tech. (Ceramic Technology)
4 Years
B.Tech. (Chemical Engineering)
4 Years
B.Tech. (Civil Engineering)
4 Years
B.Tech. (Computer Science and Engineering)
4 Years
B.Tech. (Electrical and Electronics Engineering)
4 Years
B.Tech. (Electrical Engineering)
4 Years
B.Tech. (Electronics & Communication Engineering)
4 Years
B.Tech. (Electronics and Instrumentation Engineering)
4 Years
B.Tech. (Industrial & Production Engineering)
4 Years
B.Tech. (Leather Technology)
4 Years
B.Tech. (Marine Engineering)
4 Years
B.Tech. (Mechanical Engineering)
4 Years
B.Tech. (Power Engineering)
3 Years
B.Tech. (Power System Engineering)
4 Years
B.Tech. (Production Engineering)
4 Years
B.Tech. (Textile Technology)
4 Years
M.E. (Information Technology)
2 Years
M.Sc. (Genetics Engineering)
2 Years
M.Tech. (Applied Electronics and Instrumentation Engineering)
2 Years
M.Tech. (Biotechnology)
2 Years
M.Tech. (Chemical Engineering)
2 Years
M.Tech. (Control & Automation)
2 Years
M.Tech. (Control Systems and Instrumentation)
2 Years
M.Tech. (Electrical Engineering)
2 Years
M.Tech. (Electronics and Communication Engineering)
2 Years
M.Tech. (Industrial Engineering & Management)
2 Years
M.Tech. (Information Technology)
2 Years
M.Tech. (Manufacturing Technology)
2 Years
M.Tech. (Mechanical Engineering)
2 Years
M.Tech. (Microelectronics and VLSI Design)
2 Years
M.Tech. (Power Electronics and Drives)
2 Years
M.Tech. (Power System Engineering)
2 Years
M.Tech. (Production Management)
2 Years
M.Tech. (Production Technology & Management)
2 Years
M.Tech. (Software Engineering)
2 Years
Medical Courses
B.Optom.
4 Years
B.Pharm
4 Years
M.Pharm.
2 Years
M.Pharm. (Pharmaceutical Chemistry)
2 Years
M.Pharm. (Pharmaceutics)
2 Years
M.Pharm. (Pharmacognosy)
2 Years
M.Pharm. (Pharmacology)
2 Years
M.Pharm. (Quality Assurance)
2 Years
M.Pharm. (Pharmaceutical Analysis and Quality Assurance)
2 Years
Science Courses
B.Sc. (Hons.) (Biotechnology)
3 Years
B.Sc. (Nautical Science)
3 Years
M.Sc. (Bioinformatics)
2 Years
M.Sc. (Genetics)
2 Years
M.Tech. (Bioinformatics)
2 Years
Post Graduation Diploma in Geo Informatics
1 Years
Management Courses
B.B.A. (Hons.)
3 Years
B.H.H.M
3 Years
Bachelor of Hospital Management (BHM)
3 Years
Bachelor of Hotel Management & Catering Technology - BHMCT
3 Years
Bachelor of Sports Management (B.S.M.)
3 Years
Bachelor of Supply Chain Management
3 Years
M.B.A.
2 Years
Master in Hospital Administration
2 Years
Mass Communications Courses
Bachelor in Media Science
3 Years
Agriculture Science and Technology Courses
B.Tech. (Food Technology)
4 Years
Information Technology Courses
B.C.A.
3 Years
B.E. (Information Technology)
4 Years
B.Tech. (Information Technology)
4 Years
M.C.A.
3 Years
M.Tech. (Computer Science and Engineering)
2 Years
M.Tech. (Embedded Systems)
2 Years
M.Tech. (Mechatronics)
2 Years
Fashion and Interior Designing Courses
B.Tech. (Apparel Production Management)
4 Years
List of colleges affiliated with West Bengal University of Technology

City
College Name
Bankura
1
Bankura Unnayani Institute of Engineering
2
Gupta College of Technological Sciences
3
Mallabhum Institute of Technology
Barasat
1
Camellia School of Engineering and Technology - CSET
Bardhaman
1
ABS Academy of Science Technology and Management
2
Advanced Information and Management Studies - AIMS
3
Asansol Engineering College - AEC
4
Camellia Institute of Engineering and Technology - CIET
5
Durgapur Institute of Science, Technology and Management - DISTM
6
Kanksa Academy of Technology and Management - KATM
7
National School of Management Studies - NSMS
8
Rani Rashmoni School of Architecture
Birbhum
1
Bengal Institute of Technology and Management - BITM
2
Birbhum Institute of Engineering and Technology
Dakshin Dinajpur
1
Kotibarsha Institute of Technology and Management - KITM
2
Techno Global Balurghat - TGB
Darjeeling
1
Siliguri Institute of Technology - SIT
2
Surendra Institute of Engineering and Management
Durgapur
1
Apex Management Institute
2
Aryabhattya Institute of Engineering and Management
3
Bengal College of Engineering and Technology
4
Bengal College of Pharmaceutical Science and Research
5
Dr. BC Roy College of Pharmacy and Allied Health Sciences
6
Dr. BC Roy Engineering College
7
DSMS Business School
8
DSMS Centre for Professional Excellence
9
Durgapur Institute of Advanced Technology and Management
10
Durgapur Institute of Management and Science
11
Durgapur Society of Management Science - DSMS
12
Institute of Engineering and Industrial Technology
13
Kanad Institute of Engineering and Management
14
Management Institute of Durgapur - MID
15
N.S.H.M. College of Management and Technology
16
National Power Training Institute - NPTI Durgapur
17
NSHM School of Hotel Management
18
Paramedical College Durgapur
Hooghly
1
Abacus Institute of Engineering and Management - AIEM
2
Academy of Technology - AOT
3
Bengal School of Technology
4
Bengal School of Technology and Management - BSTM
5
Camellia Institute of Technology and Management - CITM
6
Dr. PC Mahalanabish School of Management
7
Genex Management and IT College
8
Government College of Engineering and Textile Technology
9
Government College of Engineering and Textile Technology
10
Hooghly Engineering and Technology College
11
Modern Institute of Engineering and Technology
12
Saroj Mohan Institute of Technology - SMIT
13
Sir JC Bose School of Engineering
14
Techno India Hooghly
15
Vidyasagar Institute of Education, Technology and Research (VIETR)
Howrah
1
ABSS Institute of Higher Education
2
Bharat Technology - BT
3
Calcutta Institute of Pharmaceutical Technology & Allied Health Sciences
4
Calcutta Institute of Technology
5
International Institute of Management Science
6
MCKV Institute of Engineering
7
Om Dayal College of Engineering and Architecture
8
OmDayal College of Engineering and Architecture
9
Seacom Engineering College
Jalpaiguri
1
Jalpaiguri Government Engineering College
Kolkata
1
Advanced Institute of Modern Management and Technology - AIMMT
2
Army Institute of Management Kolkata - AIMK
3
B.P. Poddar Institute of Management and Technology
4
Batanagar Institute of Management, Engineering and Science - BIEMS
5
BCDA College of Pharmacy and Technology
6
Bengal Institute of Hotel Management
7
Bengal Institute of Technology
8
Bhavan's Institute of Management Science
9
Bhavan's Institute of Management Science College
10
Brainware Finishing School
11
Budge Budge Institute of Technology - BBIT
12
Calcutta Institute of Engineering and Management
13
Camellia Institute of Engineering - CIE
14
Camellia School of Business Management - CSBM
15
Chinsurah Institute of Management Technology
16
Dinabandhu Andrews Institute of Technology and Management
17
Dr. Sudhir Chandra Sur Degree Engineering College - DSCSDEC
18
Dream Institute of Technology
19
Future Institute of Engineering and Management
20
George College
21
George College of Management and Science
22
Government College of Engineering and Ceramic Technology
23
Guru Nanak Institute of Hotel Management - GNIHM
24
Guru Nanak Institute of Pharmaceutical Science and Technology - GNIPST
25
Guru Nanak Institute of Pharmaceutical Science and Technology - School of Life Science
26
Gurukul Management Studies
27
Gurunanak Institute of Technology
28
Heritage Business School
29
Heritage Institute of Technology
30
I.B.R.A.D. School of Management and Sustainable Development
31
IHRM College of Management Studies
32
Indian Institute of Information Management and Business Studies
33
Institute of Business Management & Research
34
Institute of Business Management and Research - IBMR
35
Institute of Engineering and Management - IEM
36
Institute of Genetic Engineering
37
Institute of International Trade
38
JIS School of Business Management - JISCE
39
Jyotirmoy School of Management and Sciences
40
Meghnad Shah Institute of Technology
41
N.S.H.M. College of Management and Technology
42
Narula Institute of Technology - NIT
43
National Institute of Technical Teachers Training and Research
44
Netaji Subhash Engineering College - NSEC
45
Nexgen Institute of Business and Technology
46
NIMAS Institute
47
NIPS School of Hotel Management
48
Nopany Institute of Management Studies
49
Nopany Institute of Professional Studies - NIPS
50
NPC College of Science and Management
51
NSHM College of Management and Technology - NCMT
52
NSHM College of Pharmaceutical Technology - NCPT
53
NSHM Institute of Media and Design
54
Pailan College of Management and Technology
55
Pailan School of International Studies - PSIS
56
Prajnanananda Institute of Technology and Management - PITM
57
R.T.G. Animate-Animation Academy
58
RCC Institute of Information Technology - RCCIIT
59
Seacom Marine College
60
St. Thomas College of Engineering and Technology
61
Swami Vivekananda Institute of Management and Computer Science
62
Swami Vivekananda Institute of Modern Science - SVIMS
63
Swami Vivekananda Institute of Science and Technology - SVIST
64
Syamaprasad Institute of Technology and Management - SITM
65
Techno India College of Technology - TICT
66
Techno India Salt Lake
67
The Heritage Academy - THA
68
Vidyasagar College of Optometry and Vision Science
Malda
1
I.M.P.S. College of Engineering and Technology
Medinipur
1
Haldia Institute of Maritime Studies and Research - HIMSAR
2
Institute of Science and Technology - IST
3
MRCC College of Technical Education
4
Tamralipta Institute of Management and Technology
Midnapore
1
College of Engineering and Management
2
Global Institute of Science and Technology
3
Golden Regency Institute of Hospitality Management - GRIHM
4
Haldia Institute of Management
5
Haldia Institute of Technology
Murshidabad
1
Dumkal Institute of Engineering and Technology - DIET
2
Gitaram Institute of Management
3
Government College of Engineering and Textile Technology
Nadia
1
Dolphin School of Hotel Management
2
Ideal Institute of Engineering
3
J.I.S. College of Engineering
4
JIS School of Business Management - JISCE
5
Kalyani Government Engineering College
6
Netaji Subhas Chandra Bose Institute of Pharmacy
North 24 Parganas
1
Adamas Institute of Technology
2
Advanced College of Management
3
IERCEM Institute of Information Technology
4
Kingston Educational Institute
5
Kingston School of Management and Science
6
Swami Vivekananda College for Management and Technology
Patna
1
Budge Budge Institute of Technology - BBIT
South 24 Parganas
1
Greater Kolkata College of Engineering and Management
2
Institute of Technology and Marine Engineering
3
Neotia Institute of Technology, Management and Science - NITMAS