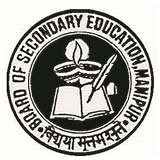 The Board of Secondary Education in the state of Manipur was established in the year 1972. By the amendment in the act in 2004, the board which was earlier responsible for academic activities is now accountable for prescription of conditions for granting recognition of standard Ist and VIIIth classes. At present a total of 786 high and higher secondary schools out of which 226 Government, 103 Government aided and 457 private schools are affiliated to the board for providing certification at the end of secondary stage that is class Xth.
Besides conducting the exams for class Xth, the board also develops curriculum and syllabus, prescribing the text books for the class Ist to Xth as well. 20% of the total marks scored by the students are assessed internally and will be credited to the external examination w.e.f the HSLC examination, 2011. Every year the board conducts higher secondary as well as senior secondary examinations in the month of March while the higher secondary Improvement examinations are conducted in the month of June.
The official website to know more about syllabus, down load of application forms, last date of filling the examination form or to check the other important notifications is www.bsem.nic.in from where the students can collect valuable information. Apart from this the aspirants can also visit www.onlineresultportal.com to know valuable information about various boards conducting higher and senior secondary examinations in various states throughout the country.