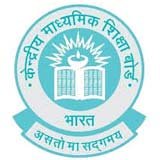 Slow but steady developments mark the significant changes in the history of board and it took years in shaping up the board to its present status. In the year 1962, the board was reconstituted with the main objective to serve the educational institutions more effectively. The board also caters the educational needs of those students whose parents were employed in the Central Government and had frequently transferrable jobs.
Delhi Board of Secondary Education was merged with the Central Board and thus as a result all the educational institutions recognized by the Delhi Board also became a part of the Central Board. At present all the schools located in the Union Territory of Chandigarh, Andaman and Nicobar, Arunachal Pradesh, Sikkim, Jharkhand, Uttaranchal and Chhattisgarh have also got affiliation with the board. From 309 schools in 1962, the board today has 1, 5799 including 197 schools in 23 countries. There are 1078 Kendriya Vidyalayas, 2,482 Government /Aided Schools, 1, 1443 Independent schools, 585 Jawahar Navodaya Vidyalya and 14 Central Tibetan Schools.
CBSE conducts final examination for both Xth and XIIth annually in the month of March. The results are announced by the end of May. The board also conducts AIPMT (All India Pre-Medical Test) for admission to major medical colleges in India. The CBSE also conducts the central teachers' eligibility test and the class X optional proficiency test. All this make the board as the largest exam conducting body in the world.
Aspirants can visit cbse.nic.in and cbseacademic.in to know more about functionality, results, academics calendar, date sheet etc. Students can also visit online result portal as well which provides latest information to the students about result, date sheets, previous year question papers, or can even download the admission form as well.