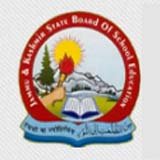 Every student in India once has to face board exams no matter in which part of the country he or she is located. Every board in the state has its own official website which from time to time offers valuable information to the students so that they can take their exams easily. The Jammu and Kashmir Board of School Education came into existence in the year 1975 to promote and consolidate school education in the state and give students a better environment which nurture them and provide them a platform to excel in their lives.
The headquarters of the Jammu and Kashmir Board is based in Jammu and Srinagar. It is an autonomous body under the administration of state government of Jammu and Kashmir. At present the board has given affiliation to more than 10609 schools across the state and employs around 22,300 teachers. To promote, regulate, control and develop the education policies in the state, do the needful for administration and intellectual growth of the state's higher education system, conduct the examinations for both higher secondary and senior secondary classes, prescribing the course etc are among the major responsibilities of the board. To know more about Jammu and Kashmir State Board of School Examination the official website to visit is jkbose.co.in.
Students can also visit onlineresultportal.com as well to know more details about the board examinations in the state, to check the results and syllabus, to know more about curriculum and important notifications etc which surely provides a great help to the students.
Jammu and Kashmir State Board of School Education (jkbose) 12th Result - Statistics

Number of candidates
-
Male candidates passed
-
Female candidates passed
-
Total pass percentage
-
Jammu and Kashmir State Board of School Education (jkbose) 10th Result - Topper
-
Some Important Information of Jammu and Kashmir State Board of School Education (jkbose) :-

Nickname
Jammu and Kashmir State Board of School Education (jkbose)
Contact No
0194-2494522
Offical Website
http://jkbose.jk.gov.in/
Email
secretary@jkbose.co.in
State
Jammu and Kashmir
Country
India