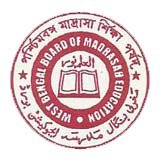 The word Madrasah is an Arabic word which means an educational institution or school imparting education to all sects irrespective cast, religion or creed. This kind of education system in Bengal was grown up and flourished with the foundation of the Calcutta Madrasah in the year 1780 by the British East India Company. In the year 1994, the Board has been given the status of statutory autonomous body by passing the West Bengal Board of Madrasah Education Act.
Now the board functions like any other state board in the country and enjoy the same administrative and financial powers and facilities. The board not only direct, supervises or controls all types of Madrasah's but make them centre of excellence, student friendly and comfortable for the families of minorities so that they can get the proper education. Right now two types of Madrasah Education are functioning in the state.
High Madrasah Education Scheme which is a new scheme and modern education system and the Senior Madrasah Education System which is a old scheme which is a blend of moral education and modern education. At present the state boasts 614 recognized Madrasah in the state out of which 102 are running under Senior Madrasah Education system while 512 are under the Higher Madrasah Education system. http://www.wbbme.org is the official site of West Bengal Board of Madrasah Education from where the students can get all the details about their examination, result, curriculum, fee structure etc.
Students can also visit onlineresultportal.com to get all the updated information about their examination, date sheet, fee structure, academic calendar etc.