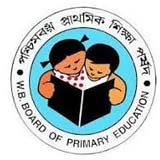 The School Education Department in the state of West Bengal is responsible for implementation of the government's mission in primary, secondary as well as higher secondary education in the state. The board looked after various aspects of school education in the state like examination, curriculum, recruitment of teachers, implementation of various projects and schemes etc. The primary vision of the board is to ensure primary, elementary, secondary and higher secondary education in the state.
With the launching of Sarba Shiksha Abhiyan for achieving of universalization of elementary education the WBBPE has taken some great steps in collaboration with PBRPSUS, SCERT, WBBSE, UNICEF etc. The board is now ready to launch some significant programs in the areas of primary education in the state as well. It is now the sole authority to conduct all sorts of training at the primary education level.
The primary goal of the board is to impart education for all at the primary level (5+to 9+age group under the jurisdiction of primary education). Among the major duties of the board its mission is universal quality achievements in the primary education sector. Aspirants can visit the official site of www.wbbpe.org to know more about the Board of Primary Education in the state and the examinations conducted by the board such as two year D.EL.Ed course, TET entrance examination etc.
Online result portal is an education site that also offers important information about the examinations conducted by the board, question papers, result, admit cards and downloading of application forms and take the students to other important links as well.