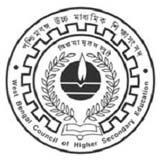 Higher Secondary Education plays a significant role in career making. The state of West Bengal has proved itself as a pioneer in the modern education system and has a proven record of great intellectuals and thinkers. West Bengal Council of Higher Secondary Education is the government administered autonomous examining authority for higher secondary level or pre-university level examination. The examination conducted for the 12th standard is called as Uchyaa Madhymik or Higher Secondary Examination which is conducted annually and simultaneously all over the state of West Bengal and in affiliates of the board located outside of the state.
The headquarters of the West Bengal Council is located at Vidyasagar Bhavan, Salt Lake City, Kolkata. Apart from its main head office it has other three branches at Bidhannagar, Karunamoyeee and Kolkata and three regional offices. At present the state encompassing around 4300 schools and over 8 lakh students.
Among the major duties of the council it advises the state government on all the matters relating to Higher Secondary Education and has the power to direct, supervise and control the higher secondary education in the state. Apart from this the council also prepare syllabus, inspect the recognize schools; undertake the publication and sale of text books, take the necessary steps for staff welfare etc.
The official site that provides more information about the council is www.wbchse.nic.in . Apart from this you can also visit online education portal www.onlineresultportal.com which is a complete database of all the universities, boards, ITI's and polytechnics in the country that leads you to other important links as well.