Rabindra Bharati University Exam Result 2023
Onlineresultportal.com | Updated: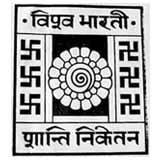 Rabindra Bharati University is Public University situated in Kolkata, West Bengal. This University was founded on May 8, 1962 under the Rabindra Bharati Act of the West Bengal Government to mark the birth centenary of the famous poet, Rabindranath Tagore. The University campus is located at the ancestral mansion of Tagore family, Jorasanko Thakur Bari. In addition to that, the University also has two more campuses at B.T. Road and on the fields of "Emerald Bower". This University provides advance learning of culture especially in the branches of music, dance and drama.
This prestigious University offers undergraduate, postgraduate, research and doctoral level courses in Visual Arts, Performing Arts and other subjects under the faculty of Arts, Fine Arts, Humanities and Social Sciences. All these courses and education system of Rabindra Bharati University is recognized by the University Grants Commission and is accredited by National Assessment and Accreditation Council with Grade "A" in 2016. The students from Kolkata and other areas of West Bengal flock here to study Bengali, Comparative Literature, Languages, Music, Dance, Applied Arts, Graphics, Painting, Sculpture, Museology and other subjects. Rabindra Bharati University, apart from providing quality education to its students also provides world-class facilities to them hand-in-hand. Some of these are library, hostel, canteen, health-care centre, sports board, NCC and other organizations related to the welfare of the students.
Interested students can check the University website – www.rbu.ac.in for admission and interview dates and details of all levels of courses with fee structure and other updates on various events. In addition to this, students are also encouraged to check educational websites for information about all Indian Universities state wise. In this regards, www.onlineresultportal.com is helpful for them to provide details of Universities, courses and important examinations.
Latest Updates:
Latest Announcement: Click Here
Date
Result of Political Science for M.A. Part-I Examination 2021 (Annual Mode)
22-03-2023
Result of History for M.A. Part-I Examination 2021 (Annual Mode)
22-03-2023
Result of Education for M.A. Part-I Examination 2021 (Annual Mode)
22-03-2023
Result of English for M.A. Semester-II Examination 2021 (Non CBCS Mode)
20-03-2023
Result of Sanskrit for M.A. Semester-II Examination 2021 (Non CBCS Mode)
20-03-2023
Details of Rabindra Bharati University
Full Name
Rabindra Bharati University
Affiliations
UGC
Contact No
033 2558 4443
Website
www.rbu.ac.in
Founded
8 May 1962
Email
registrar@rbu.ac.in
Address
Emerald Bower Campus 56A, B.T. Road
City
Kolkata
State
West Bengal
Country
India
List of courses offered by Rabindra Bharati University

Degree
Duration
Arts Courses
B.A. (Hons) (Classical (Vocal) Music)
3 Years
B.A. (Hons) (Instrumental Music)
3 Years
B.A. (Hons.) (Bengali)
3 Years
B.A. (Hons.) (Economics)
3 Years
B.A. (Hons.) (English)
3 Years
B.A. (Hons) (History)
3 Years
B.A. (Hons) (Philosophy)
3 Years
B.A. (Hons) (Political Science)
3 Years
B.A. (Hons) (Rabindra Sangeet)
3 Years
B.A. (Hons) (Sanskrit)
3 Years
B.Ed.
1 Years
B.F.A. (Applied Arts)
4 Years
B.F.A. (Graphics)
3 Years
B.F.A. (History of Art)
3 Years
B.F.A. (Painting)
3 Years
B.F.A. (Sculpture)
4 Years
Bachelor of Library and Information Science (B.Lib.I.Sc.)
1 Years
M.A. (Bengali)
2 Years
M.A. (Economics)
2 Years
M.A. (Education)
2 Years
M.A. (English)
2 Years
M.A. (History)
2 Years
M.A. (Museology)
2 Years
M.A. (Music)
2 Years
M.A. (Musicology)
2 Years
M.A. (Philosophy)
2 Years
M.A. (Political Science)
2 Years
M.A. (Sanskrit)
2 Years
M.F.A. (Applied Arts)
2 Years
M.F.A. (Graphics)
2 Years
M.F.A. (History of Arts)
2 Years
M.F.A. (Painting)
2 Years
M.Lib.Sc.
2 Years
M.Phil. (Bengali)
2 Years
M.Phil. (Economics)
2 Years
M.Phil. (Education)
1 Years
M.Phil. (English)
2 Years
M.Phil. (History)
2 Years
M.Phil. (Philosophy)
2 Years
M.Phil. (Political Science)
2 Years
M.Phil. (Sanskrit)
2 Years
Ph.D. (Bengali)
3 Years
Ph.D. (Economics)
3 Years
Ph.D. (Education)
3 Years
Ph.D. (English)
3 Years
Ph.D. (History of Arts)
3 Years
Ph.D. (History)
3 Years
Ph.D. (Painting)
3 Years
Ph.D. (Philosophy)
3 Years
Ph.D. (Political Science)
3 Years
Ph.D. (Sanskrit)
3 Years
Diploma in Bengali
1 Years
Diploma in Sanskrit
3 Years
Diploma in Tagore Literature
1 Years
Post Graduate Diploma in Adult Education & Development
2 Years
Post Graduate Diploma in Social Work (PGDSW)
1 Years
Certificate Course in French
1 Years
Certificate in Hindi
Certificate Course in Italian
1 Years
Certificate Course in Japanese
1 Years
Certificate course in Spanish
1 Years
Certificate in NGO Management
6 Months
Mass Communications Courses
Diploma in Acting in Different Media
1 Years
Acting, Dance and Drama Courses
B.A. (Hons) (Dance)
3 Years
B.A. (Hons) (Drama)
3 Years
M.A. (Dance)
2 Years
M.A. (Dramatics)
2 Years
Ph.D. (Dance)
3 Years
Ph.D. (Dramatics)
3 Years
Diploma in Dance
3 Years
List of colleges affiliated with Rabindra Bharati University

City
College Name
Bhopal
1
Rukmani Devi Institute of Science and Technology
Kolkata
1
The Indian College of Arts and Draftsmanship